prince's signature purple is now a pantone colour
Purple rain, purple raaaaain.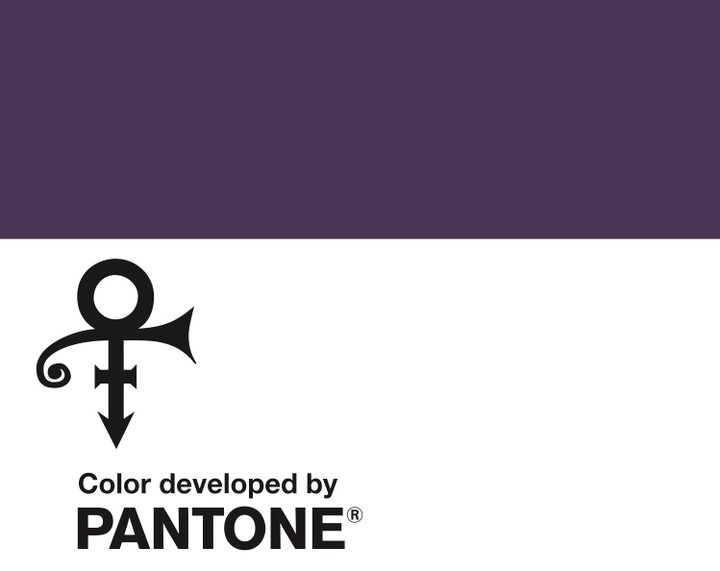 This article was originally published by i-D US.
You can now literally bathe in "the purple rain," or at least paint your bathroom Prince's trademark colour.
Pantone has revealed the newest shade in its iconic colour matching index: Love Symbol #2. A sultry deep purple, the shade was concocted to match Prince's custom-made purple Yamaha piano, which he took on his Piano & Microphone tour before his passing last year.
Prince played the piano at his very last concert, in Atlanta, where his final song was, fittingly, the title track from 1984's Purple Rain. The instrument was more than just an accessory to his music; it was central. It took the technicians at Yamaha three months to build and its colour was meant to match a purple sofa in the artist's purple-drenched home. It now resides at Prince's Paisley Park estate in Minnesota, which was recently unveiled as a public museum.
Prince's purple empire has stayed strong after his passing, too. Last spring, tributes of purple lights popped up around the world, from Brooklyn Borough Hall to arts venues in Australia and Scotland. "It's an incredible way for his legacy to live on forever," said Troy Carter, an advisor to Prince's Estate.
"Love Symbol #2 is emblematic of Prince's distinctive style," remarked Laurie Pressman, Pantone's vice president, about the new colour. "It enables Prince's unique purple shade to be consistently replicated and maintain the same iconic status as the man himself."
While the 1,867 colours in Pantone's rainbow are typically identified by a unique number, Prince's shade is marked simply by his iconic Love Symbol #2.