just one of the 21 films at the venice film festival was directed by a woman
The director of the festival on the staggering gender imbalance? "I don't think it's our fault."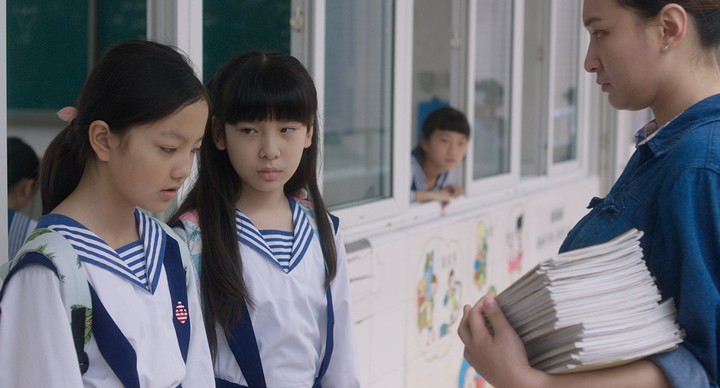 Kadr z Angels Wear White © 22 Hours Film
This article was originally published by i-D Australia.
The Venice Film Festival always screens an impressive lineup of films, with festival selections often going on to dominate award season; this year, however, it's faced a barrage of criticism. Of the 21 films screening, only one was directed by a woman: Angels Wear White, by Chinese director Vivian Qu.
Discussing the lack of women represented at the festival with The Hollywood Reporter, Qu blamed the film industry at large. "To go to the root of the problem, if more women were encouraged to work in film and had the opportunity to take on major creative roles, I'm sure we will see more and more films by women."
Alberto Barbera, director of the festival, also laid the blame squarely on the industry. "I don't think it's our fault," he told The Hollywood Reporter, going on to say that he's against introducing gendered quotas to the festival. "I won't put a film in competition only because it's a female film or whatever, I don't think that will help the film." He added that he never knows who the director is when he first screens a film.
Of course, the problem extends well beyond Venice. Earlier this year at the Cannes Film Festival Jessica Chastain, who served as jury, said in the final press conference that she had seen a "disturbing" pattern in the films presented. "One thing I got to take away from this experience is how the world views women, from the female characters I saw represented." Chastain said that while there were exceptions, more needed to be done for women's stories to be truly reflected at Cannes. "When we include more female storytellers, we will have more of the women I recognize in my day-to-day life, ones that are proactive, have their own agencies, don't just react to the men around them. They have their own point of view."
This year, the Cannes Film Festival included three female directors in its 18-film lineup. Sofia Coppola won best director for The Beguiled, becoming the second woman to ever win the prize.