alexander wang curates the ultimate selection of 90s hip-hop tees
Vintage king Brian Procell shares his super-rare collection of Snoop Dogg, Aaliyah, and Wu-Tang tees with one of fashion's biggest hip-hop heads, Alexander Wang.
|
06 September 2017, 3:28pm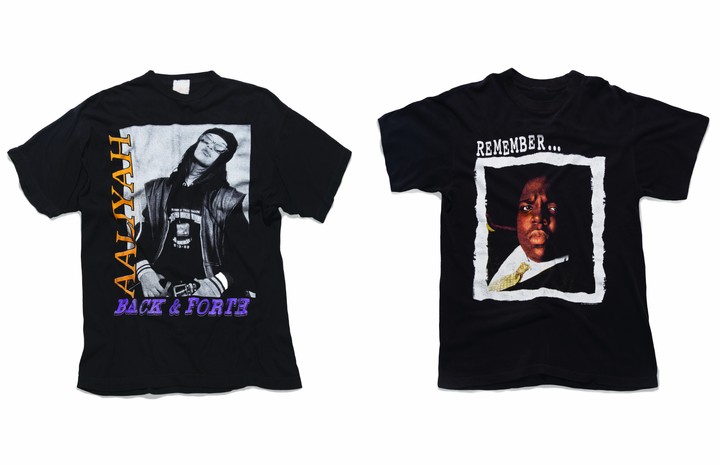 "I'm super inspired by mom-and-pop record stores, and my objective was to emulate that vibe with my shop," Brian Procell says of his eponymous outpost, located on Delancey Street. It houses an impossibly well-curated selection of vintage clothing, objects, and artwork: Portishead coffee mugs, D&G dirt-bike pants, Gucci ashtrays, and t-shirts from across the subcultural spectrum. In the five years his doors have been open, Procell has established himself as one of the world's best vintage dealers. His singular taste, immense wealth of knowledge, and museum-like approach to quality have made fans and clients of today's most iconoclastic artists.
And yet, Procell insists on keeping things local. "We don't have an online store, because we really want to be a New York City shop," he says. "The only way to get something is by coming into the shop and experiencing it." As a result, Procell has become an invaluable resource for NYC's biggest players in fashion and culture. (Earlier this year, he painstakingly recreated a bedroom from 1989 inside Spike Lee's Brooklyn headquarters.) Now, he's teaming up with one of his downtown neighbors: Alexander Wang.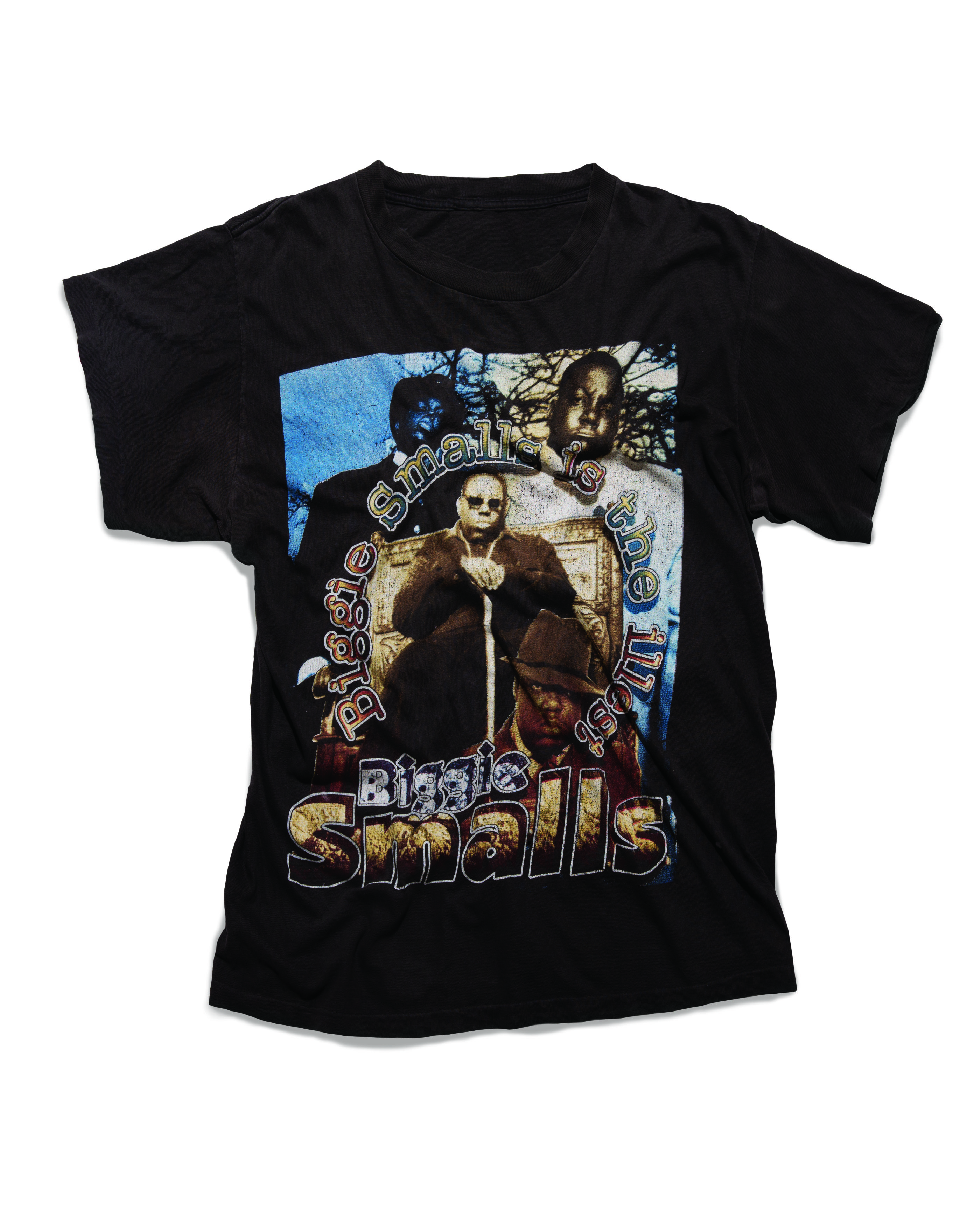 "Alex is so supportive of the store generally, and came in one day when I happened to be here," Procell explains. (Sourcing, inspecting, and manicuring the pieces to get them up to shop standards means he's not often able to hang on Delancey.) "He hit me up later, and asked if I was down to do something together during fashion week," Procell explains. "I have so much respect for his company, his aesthetic. But to work together during fashion week is the real honor."
Today, 40 of Procell's most rare 90s hip-hop and R&B tees will be available for purchase at Wang's Grand Street flagship. The shirts — among them original Snoop Dogg, Notorious B.I.G, and Foxy Brown styles — were selected by Wang himself from an archive of hundreds. "The idea was that I'd bring the full spectrum of vintage shirts from the archive that I think are really cool, and he'd create a specific theme from there," says Procell. "So I filled up an Uber XL with heat."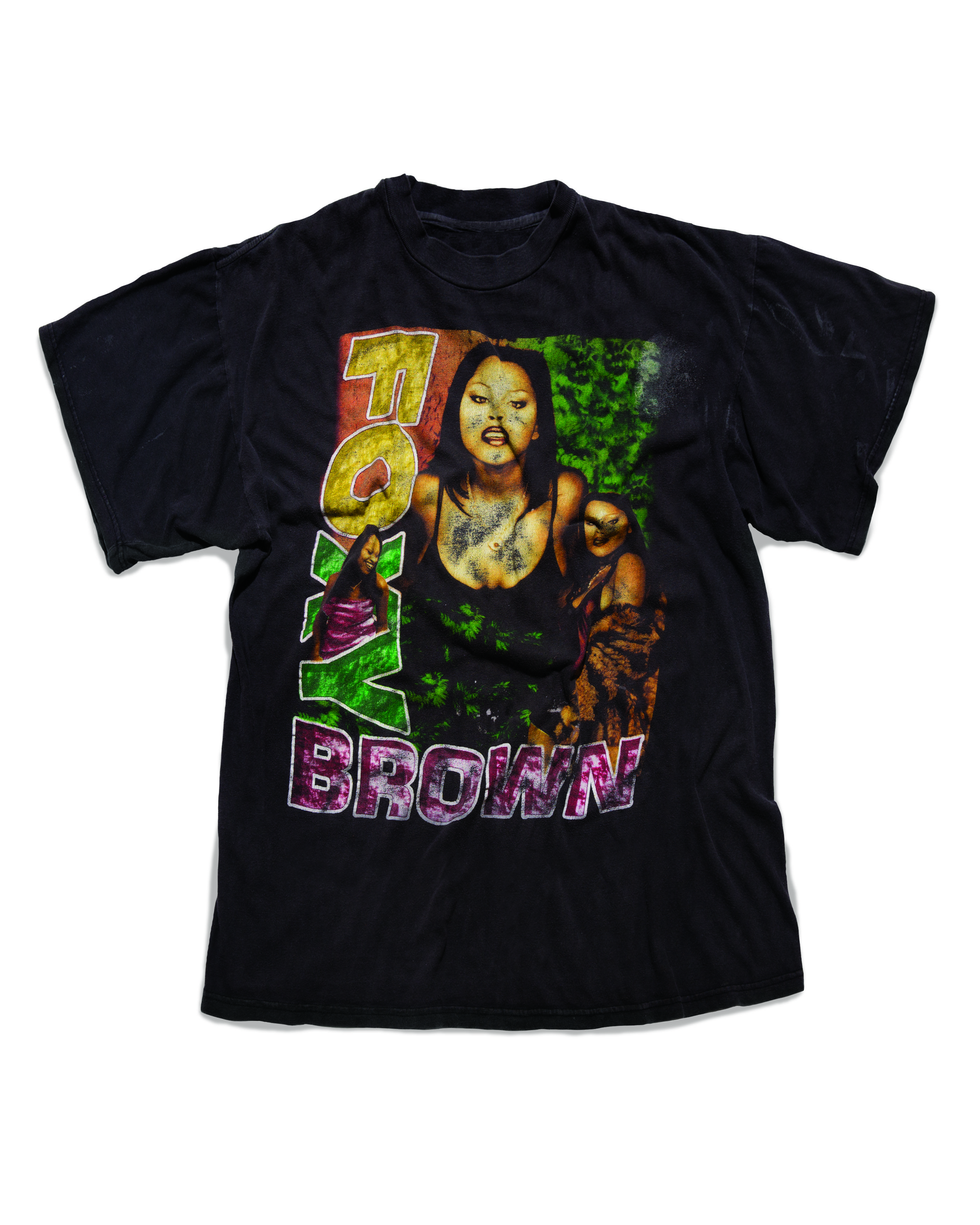 These particular pieces aren't otherwise found on the shop rails. They were culled from Procell's private archive — a treasure trove for VIP clients. It's where Frank Ocean nabbed his ultra-rare Aphex Twin tee, and where Drake has scored too many heaters to count. The archive is also an inspiration library for today's top designers. Think Supreme, Marc Jacobs, and, of course, Alexander Wang.
Faithful followers of Procell's Instagram already have an idea of how expansive the archive is. He's got Paris Is Burning promo tees, super-rare Simpsons bootlegs. And he wanted Wang to see it all. "I brought a representation of all of the different sub-divisions, niche stuff, heady pieces, weird little genres. Really one of every category that I've ever tried to cover," Procell explains. "I'm a really big fan of subculture, and when I think about what compels me about mom-and-pop record shops, it's that. I like the Billboard 500, but I also love college radio. I like the deep cuts, the B-sides. That's what I wanted to show him."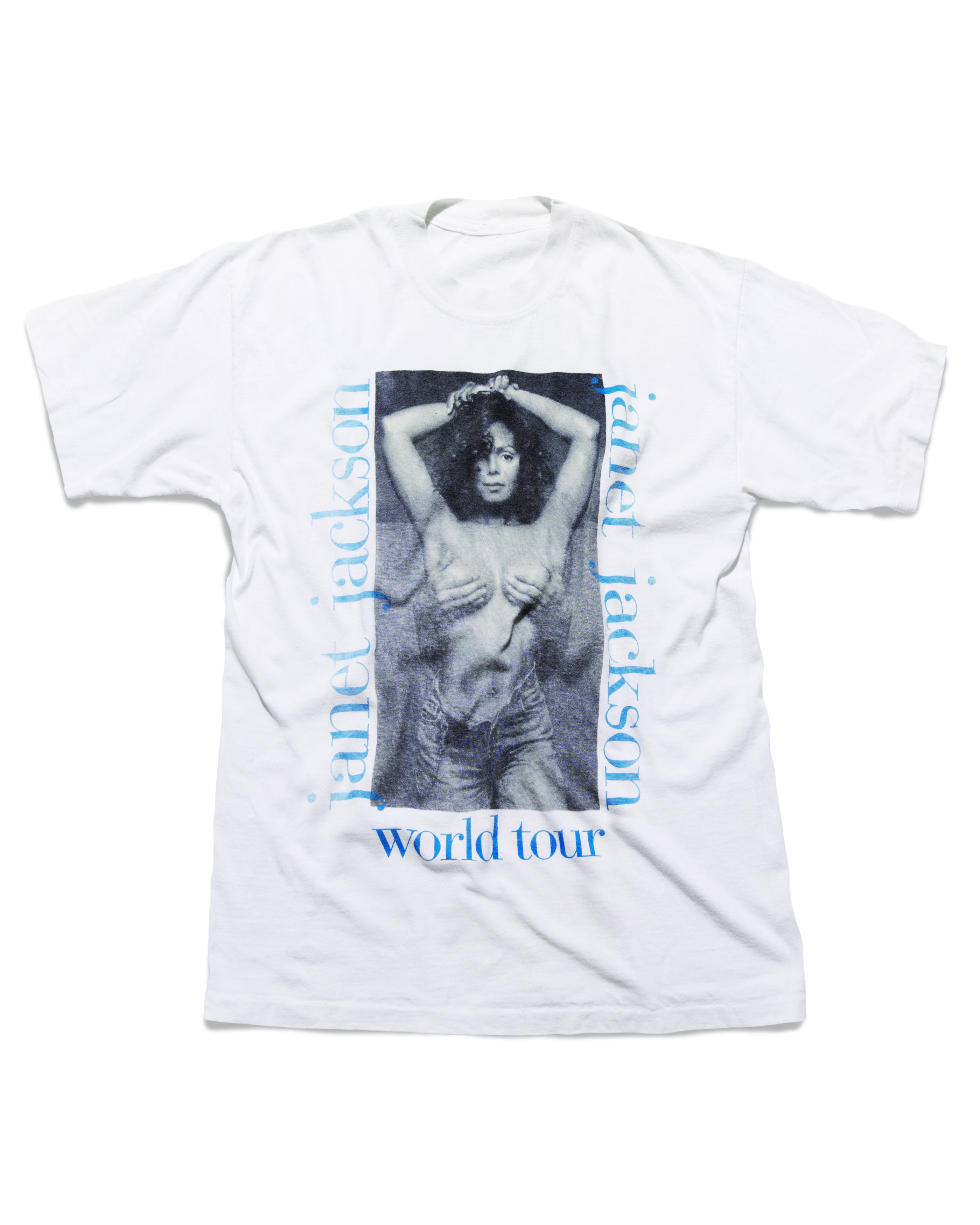 The designer's final edit was guided by his adoration for the golden age of hip-hop and R&B. "The theme he was going for with the tees was 90s hip-hop house party, and I think the selection will be a nice compliment to the runway vibe," Procell muses. "To people our age, that era was so, so, so influential. It's so much a part of our DNA."
The selection covers hip-hop heavyweights from both coasts (Biggie and Junior Mafia for the east, Dre and Snoop for the west). But its crown jewel is a once-in-a-lifetime tee depicting the princess of R&B, Aaliyah.
"I think people have become a little desensitized to seeing some of the shirts because the image licenses for a lot of these artists are widely distributed, and reproduced like crazy. But the Aaliyah shirt we'll be featuring is an original, pre-death piece," says Procell. "A lot of the other shirts we have are incredibly rare, but others exist — they're in another dealer's hands, they'll come up on eBay, or they're somewhere in Japan. In 15 years of doing this, I've only ever seen this shirt once."
Alexander Wang x Procell Vintage T-Shirts will be available at Alexander Wang SoHo from September 6-13.