life lessons from the autumn/winter 17 campaigns everyone is talking about
Advertising tries to remind us that life could be better, making us believe that a little je ne sais quoi is within reach.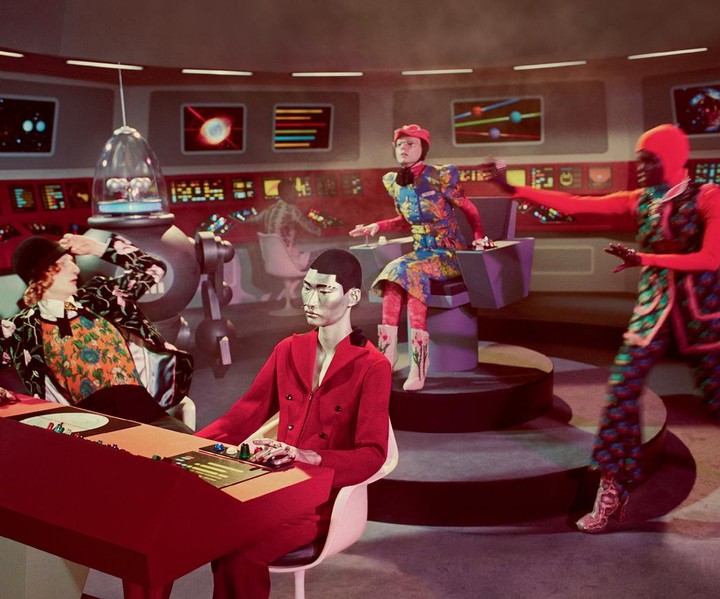 Gucci. TM & © 2017 CBS Studios Inc. STAR TREK and related marks are properties owned by CBS Studios Inc. All Rights Reserved.
Fashion advertising started in the middle of the 18th century and has cascaded into its own giant industry — from 00s Sophie Dahl lying with her back arched in the fragrant ecstasy of Yves Saint Laurent's Opium to Tyrone Lebon shooting everyone sharing their in-pant activities last year, it's the brand's chance to offer up to us what pleasures their garments can bestow on us. To show us the leitmotiv of their identity, to riff on the tensions between the male and the female gaze, to explore the cult of media celebrity and to deconstruct reality. Anyway. We took a look at this season's ad campaigns and extrapolated what life pro tips they might be offering.
Helmut Lang
The past and present collide. While the industry expected to see Helmut Lang's relaunch — with Dazed's editor-in-chief Isabella Burley in place as editor-in-residence and Hood By Air's Shayne Oliver as its first designer — during New York Fashion Week on 11 September, the brand took us all by surprise by pressing "reset" with the unveiling of its first campaign. Shot by Ethan James Green, the black-and-white portrait series sees an intergenerational cast of thinkers, writers, faces and believers, from Lang favourites including Traci Lords and Alek Wek to street cast muses including Dara, Yoshi and Nicky Rat and finally Oliver himself. While offering a fond look back at Lang's own early campaigns, this campaign has its eye firmly fixed in the possibilities of tomorrow. "There are a lot of people who really want to fall back in love with Helmut Lang," Isabella explained in an interview with Vogue. "The intention is to celebrate those great archival pieces, reignite the conversation, and introduce Helmut Lang to a new generation of kids so that they can respond to the legacy in their own way."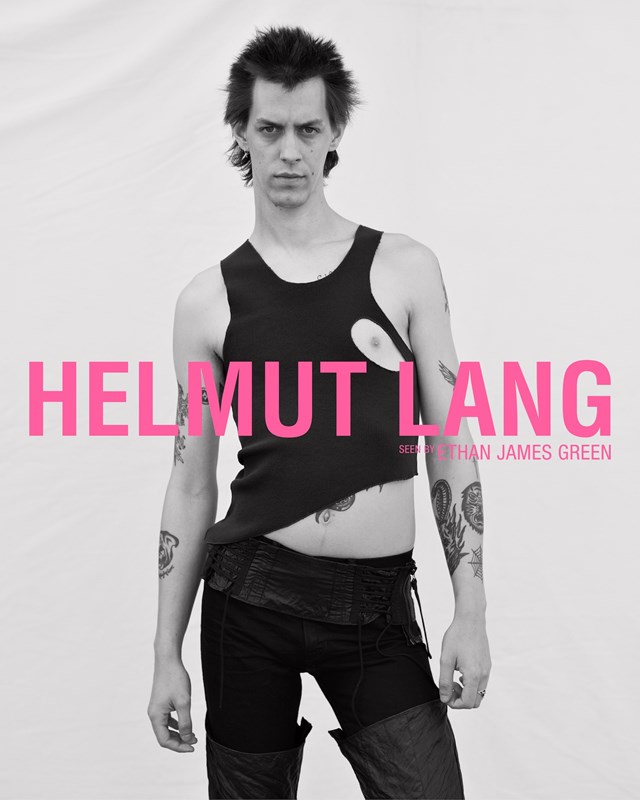 Life Pro Tip: Instead of asking someone how their day was, ask them the high and low points of it, they'll appreciate the opportunity to say more than, "it was ok!"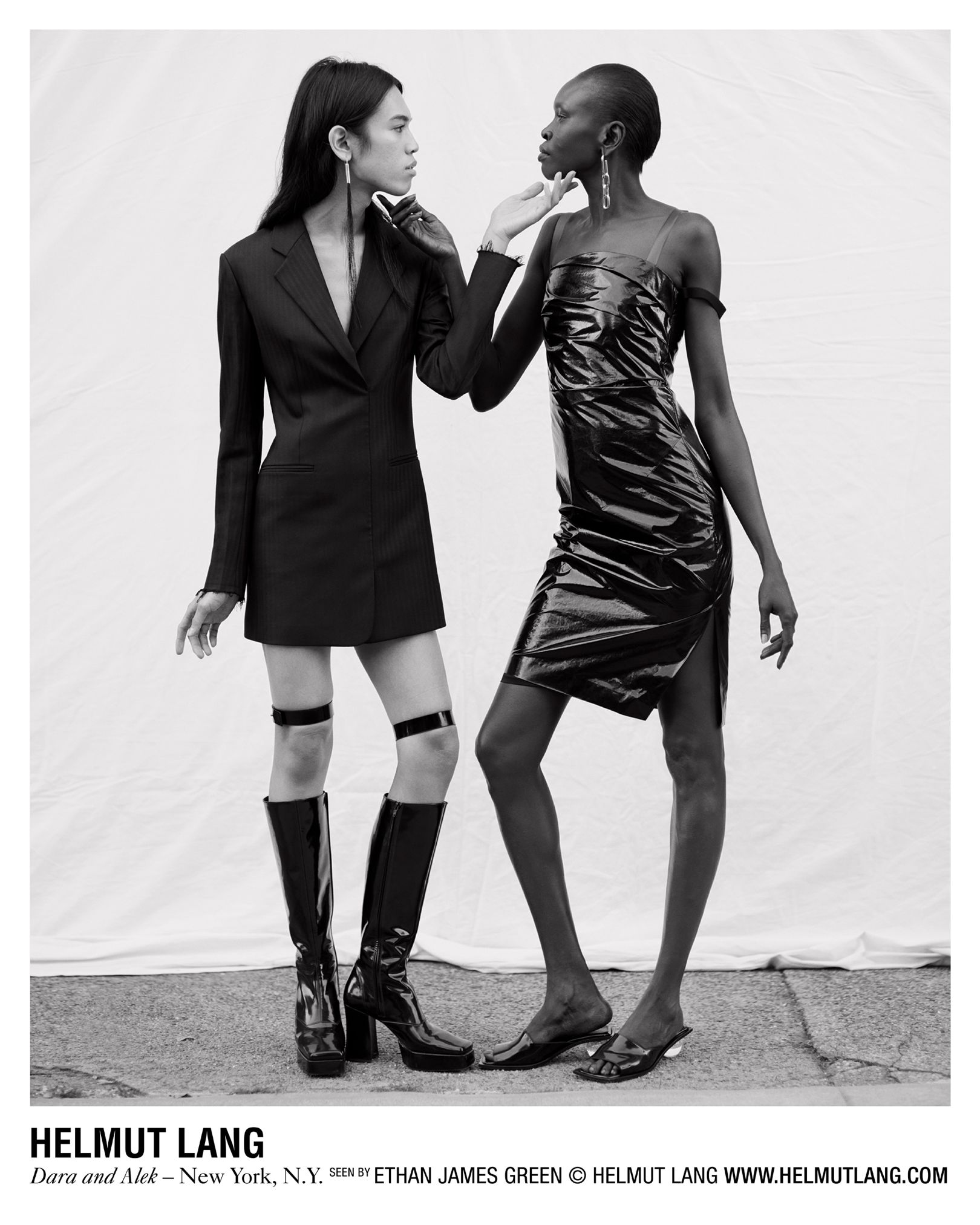 Life Pro Tip: If you can't stop thinking dirty thoughts, imagine the people around you can read minds!
Calvin Klein
From the moment Raf Simons was unveiled as Calvin Klein's chief creative officer — the first since the brand's founder left his eponymous brand, we all wondered, "What will Raf do?" Ever since his debut show back in February, his answer has been a reimagined, reconfigured and relaunched American Dream. After his first full campaign saw barely-dressed models inspect iconic American artworks, his sophomore campaign, shot once again by Willy Vanderperre, invites us to explore the great outdoors: specifically, the wild, wild west of the Californian desert. At a time of Trump's post-truth and dangerous hyperbole, Raf's American daydreams are softly seductive and his focus on Generation Z and beyond offer hope for tomorrow.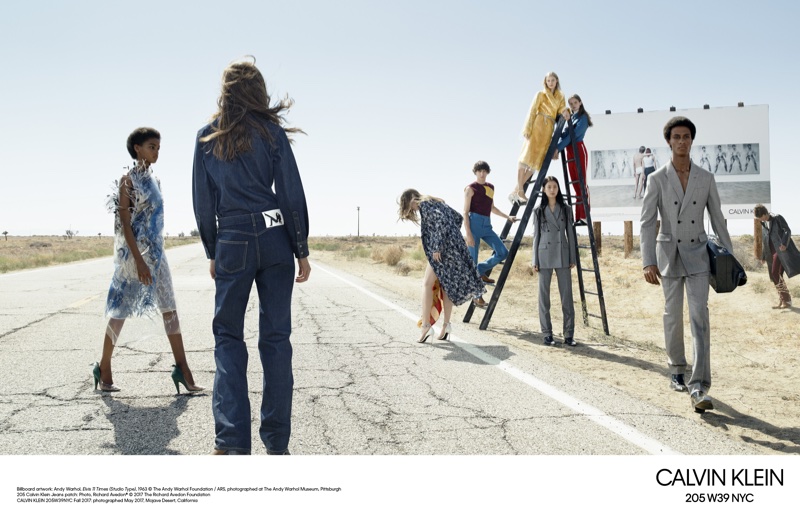 Life Pro Tip: If you want to find money on the ground, you have to look on the ground. Having a ladder to hand can help gain a wider view but not so much help to find the smaller coins.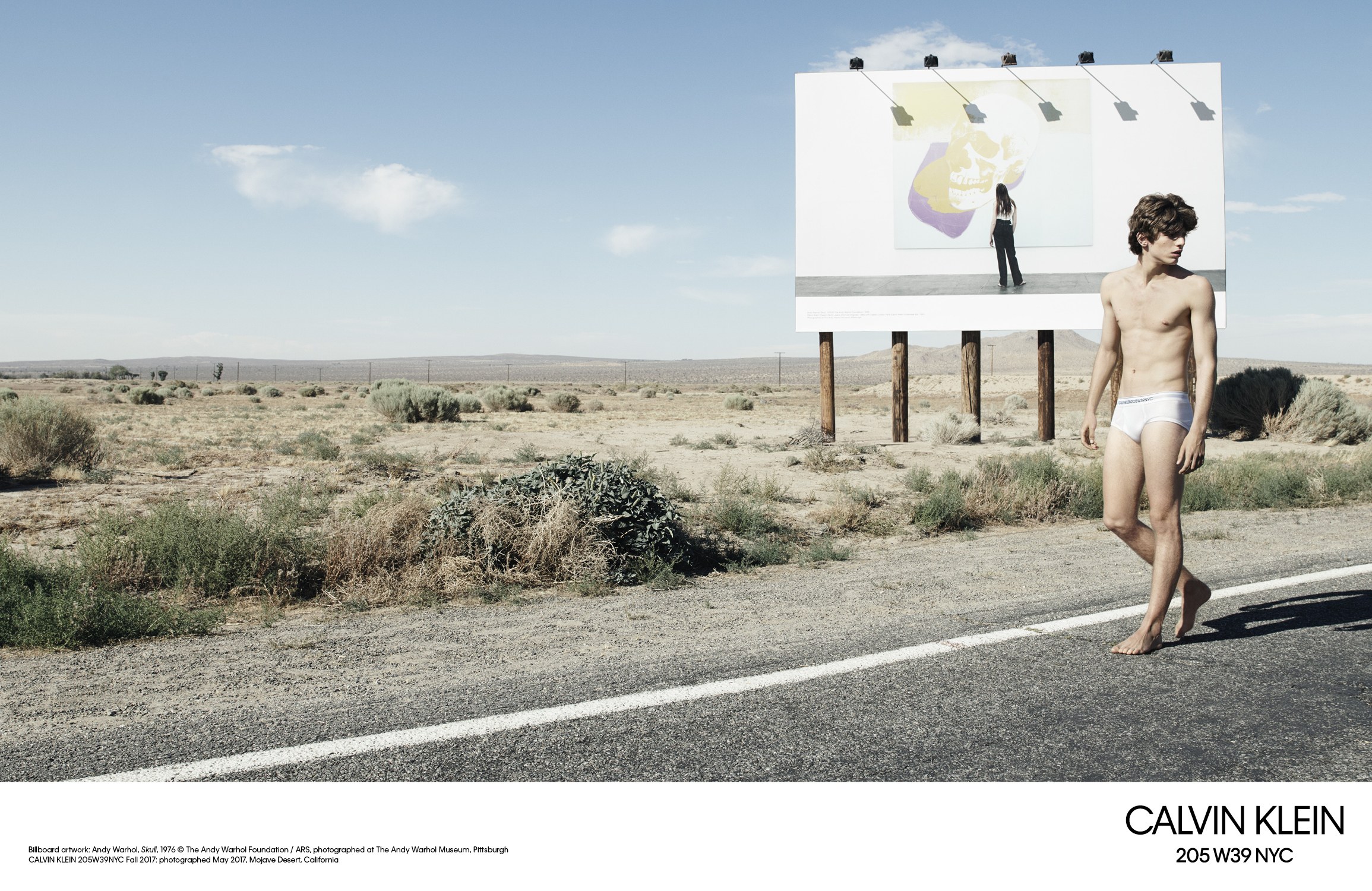 Life Pro Tip: If you've lost your keys/phone take off your clothes and retrace your steps. Feeling the wind beneath your wings will make you focus on finding the lost item and not stop to admire the view!
Sies Marjan
It's a family affair. Like most of New York at this time of the year, Sies Marjan escapes to the Hamptons for some quality time with loved ones. From Isabella Rossellini and her son Roberto to Sasha Pivovarova and her daughter, and model couple Lexi Boling and Ben Allen, Bruce Weber's sun-soaked, smile-filled images capture real families enjoying the great outdoors.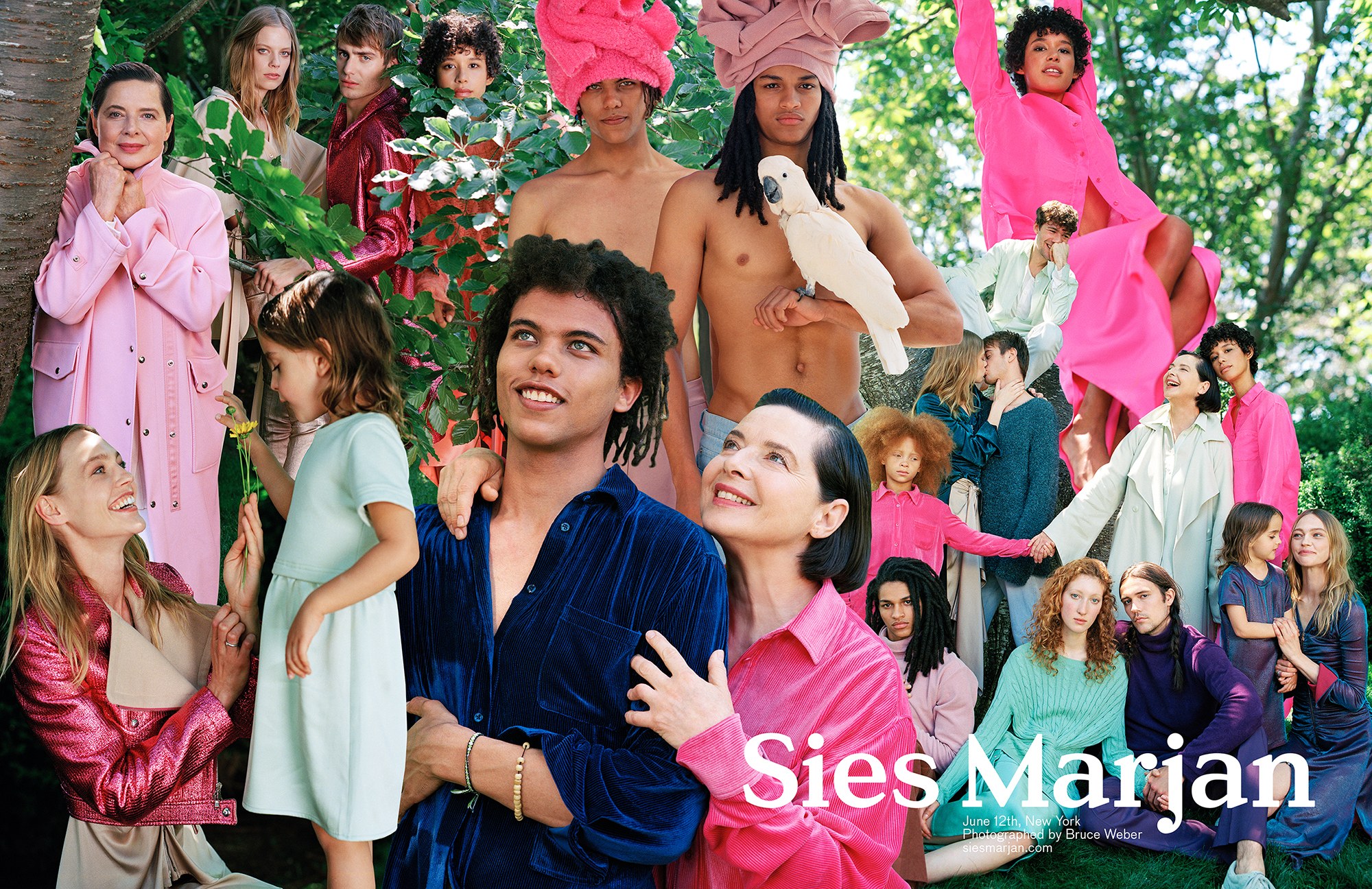 Life Pro Tip: Nothing says friendship than the whole squad getting matching garms. Mix it up by getting contrasting tonal bits and bobs!
Life Pro Tip: If a stray animal wanders into your life/house/photoshoot, make sure you keep your clothes fur and feather free by fashioning them into snazzy headgear, before calling pet rescue.
Gucci
Live long and prosper. Building on the interstellar Instagram casting videos teased in April, Gucci transports us to to faraway galaxies with its preferred extraterrestrials for its full autumn/winter 17 campaign. Inspired by 50s and 60s sci-fi -- particularly the interstellar adventures of Captain James T Kirk and his crew aboard the starship USS Enterprise in early Star Trek episodes — Alessandro Michele, art director Christopher Simmonds and photographer/director Glen Luchford dream up a series retro-futurist settings where a mixed cast of humanoids, aliens, robots and earthlings discover fashion's most coveted. Beam us up, Alessandro.
Life Pro Tip: If you've annoyed your partner's Mother-in-Law, serve her up some stylish but dry wit to make her laugh. Humour is the way to a girl's heart, after all!
Kenzo
Send in the clowns. Ahead of its release in September, Kenzo teased Cabiria, Charity, Chastity, a new film written and directed by Natasha Lyonne. It follows Chastity (played by Maya Rudolph), on a surreal journey through a parallel plane, as she "discovers that in order to face her future, she must first reconcile her Vaudevillian past". Alongside Rudolph and Lyonne, the campaign stars Fred Armisen, Greta Lee, James Ransone, Matt Lucas, Macaulay Culkin, Waris Ahluwalia and Leslie Odom Jr.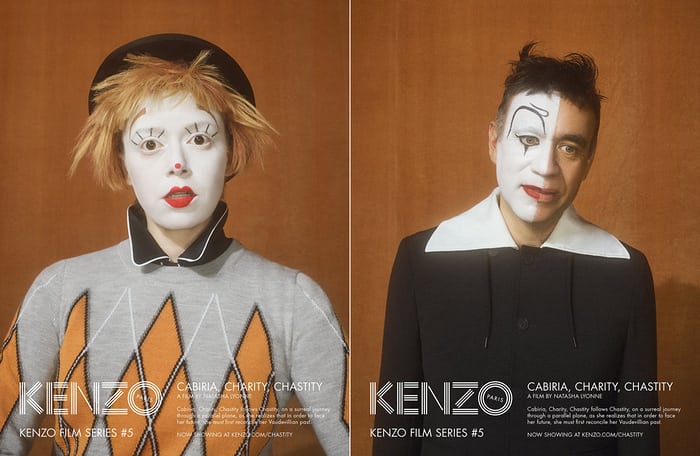 Life Pro Tip: If you're in a rush to leave the house, do your make-up on the bus. Don't worry about things going awry; if people comment simply remind them that 'clown' is very 'in' and you are one step ahead of the fashion fireball.
Christopher Kane
Shot by Alasdair McLellan and starring Cara Taylor, Christopher Kane's latest campaign is simply entitled, Craft and Work. "We were looking at an aesthetic that is quite brutal and beautiful this season," the designer explained in a release. "We really wanted an idea of a heroine from the factory floor, like the women who craft and have always crafted the incredible historical fabrics found in the collection." Not all heroes wear capes.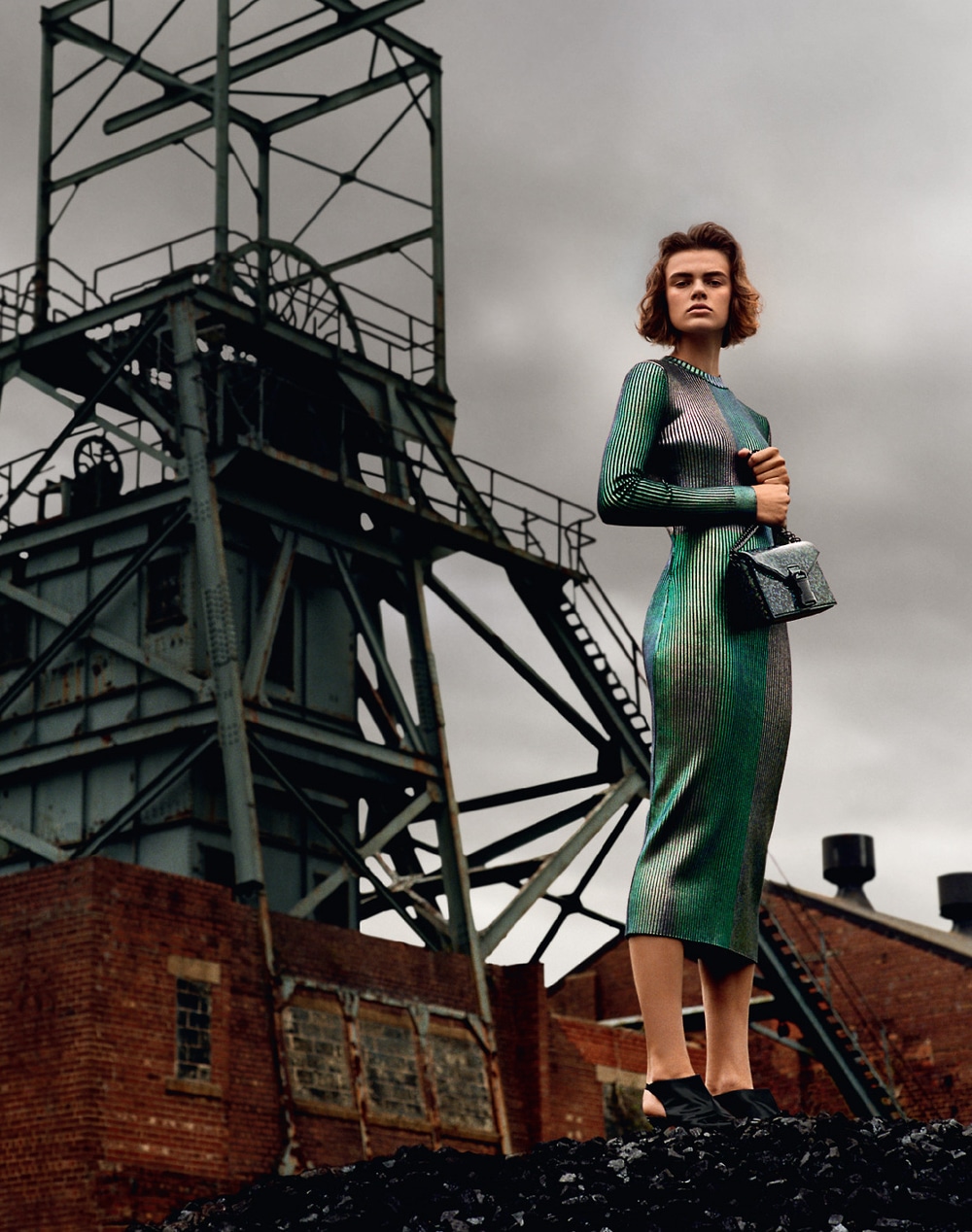 Life Pro Tip: Be ready to stand loud and proud when waiting for your uber on a side street because they will charge you if they have to wait.
Miu Miu
As Elvis once sang, "you'll never know what heaven means until you've been down to New Orleans." Seeking their own definition, Miu Miu called upon Alasdair McLellan to capture and collage New Orlean's landscapes and landmarks. From the dripping bayou to the August Preservation Hall, everything is a deeply textured bricolage, full of tension and wild energy.
Party the night away as award-winning actress Naomie Harris and model friends -- spanning from the super in Kate Moss to the new guard in Adwoa and Kesewa Aboah — are bedecked in Miu Miu's latest celebration of clashes of tone and texture.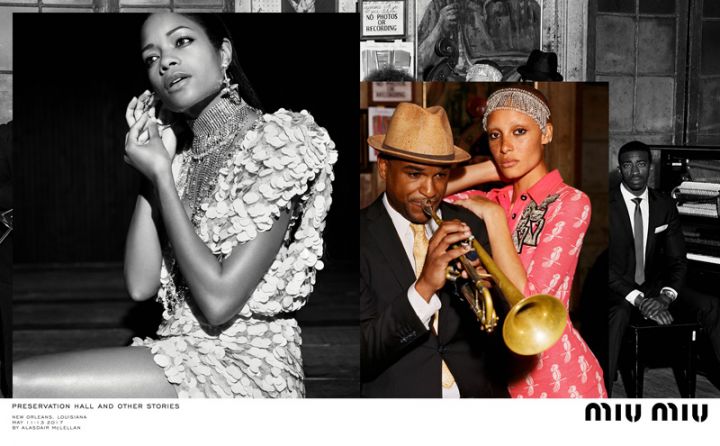 Life Pro Tip: Avoid looking bored during boring conversations by whipping out your horn and blowing some jazz on it. Who doesn't love impromptu jazz guy!?
Balenciaga
Take a seat, it's tiring being fabulous. Shot by Johnny Dufort and styled by Lotta Volkova, the campaign sees models Sveta Black, Oliwia Lis, Kennah Lau and Barbra-Lee Grant take a well earned rest alongside Danish actress Emma Leth and New York artist Eliza Douglas — who opened the Demna Gvasalia's debut show for the house — in a stripped-back world of logomania. According to the release, the series portrays "a viewpoint specific to creative director Demna Gvasalia: the attitude that embeds his ideas about fashion in real life observation and the co-option of the surprise of the ordinary."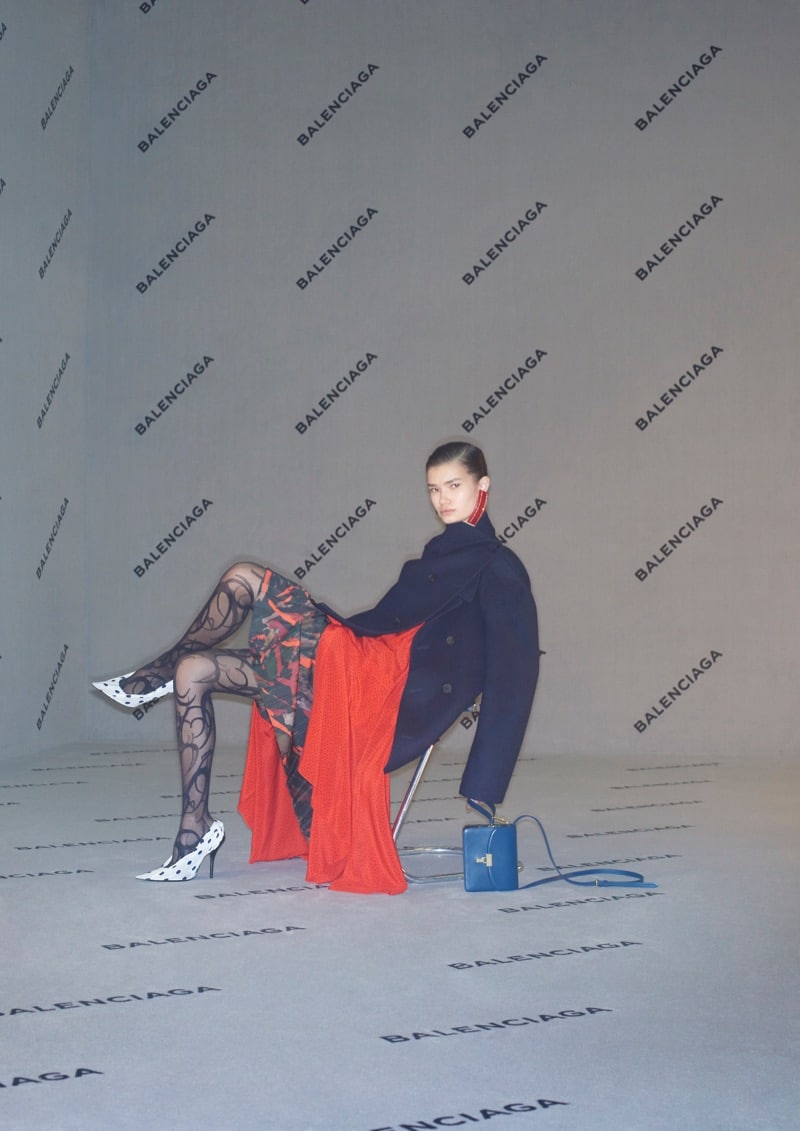 Life Pro Tip: Honey if you're not having fun at the party don't be afraid just to take a seat and watch life go by.
Diane Von Furstenberg
New work, New York. Over a year on from taking the reins, Jonathan Saunders presents his first campaign, a love letter to New York, the city the Glasgow-born creative director now calls home. Shot by Oliver Hadlee Pearch with art direction by Jonny Lu Studio, the campaign follows Luna Bijl, Yoon Young Bae, Angok Mayen, and Cara Taylor on "their own spontaneous journey, discovering self-expression, freedom, humor, and originality," as the press release explains. Wake up to a city that never sleeps.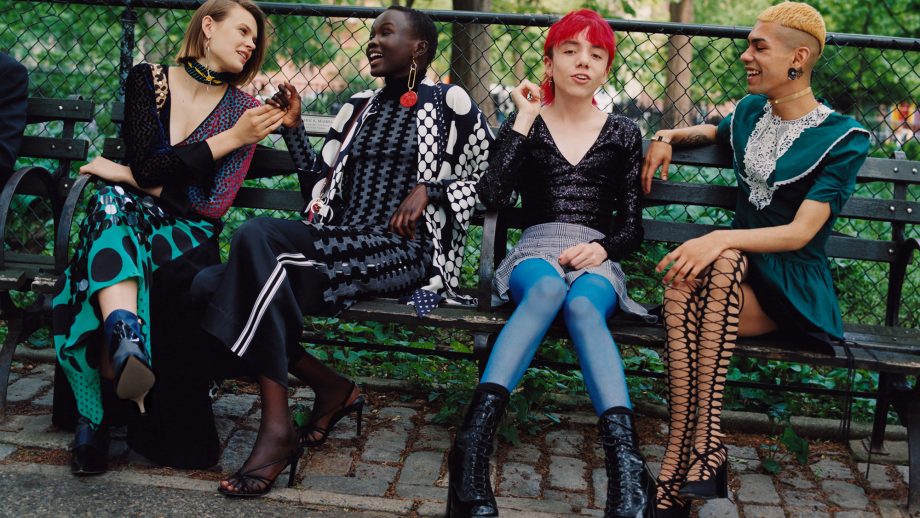 Life Pro Tip: You might think you want to move to the country, live in a simple shack, with a little dog called Pettiegrew, but you will never have a better summer than the one you find in the hot armpit of a steaming metropolis. Fact.
Acne Studios
Two years after Kaleb Anthony and Kordale Lewis went viral thanks to their
shirtless mirror selfie while doing their daughters' hair before school
, Acne Studios DMd Instagram's favourite family. The Swedish brand's creative director Jonny Johansson discovered the Atlanta-based couple and children while obsessing over the idea of a modern family in matching outfits, and this Inez & Vinoodh-shot campaign makes it a reality. "The way that our daughters shined in those pictures — the way that we were looking at Maliyah and Desmiray…"
Kaleb told told i-D earlier this week
. "To me this campaign was about them. I was proud."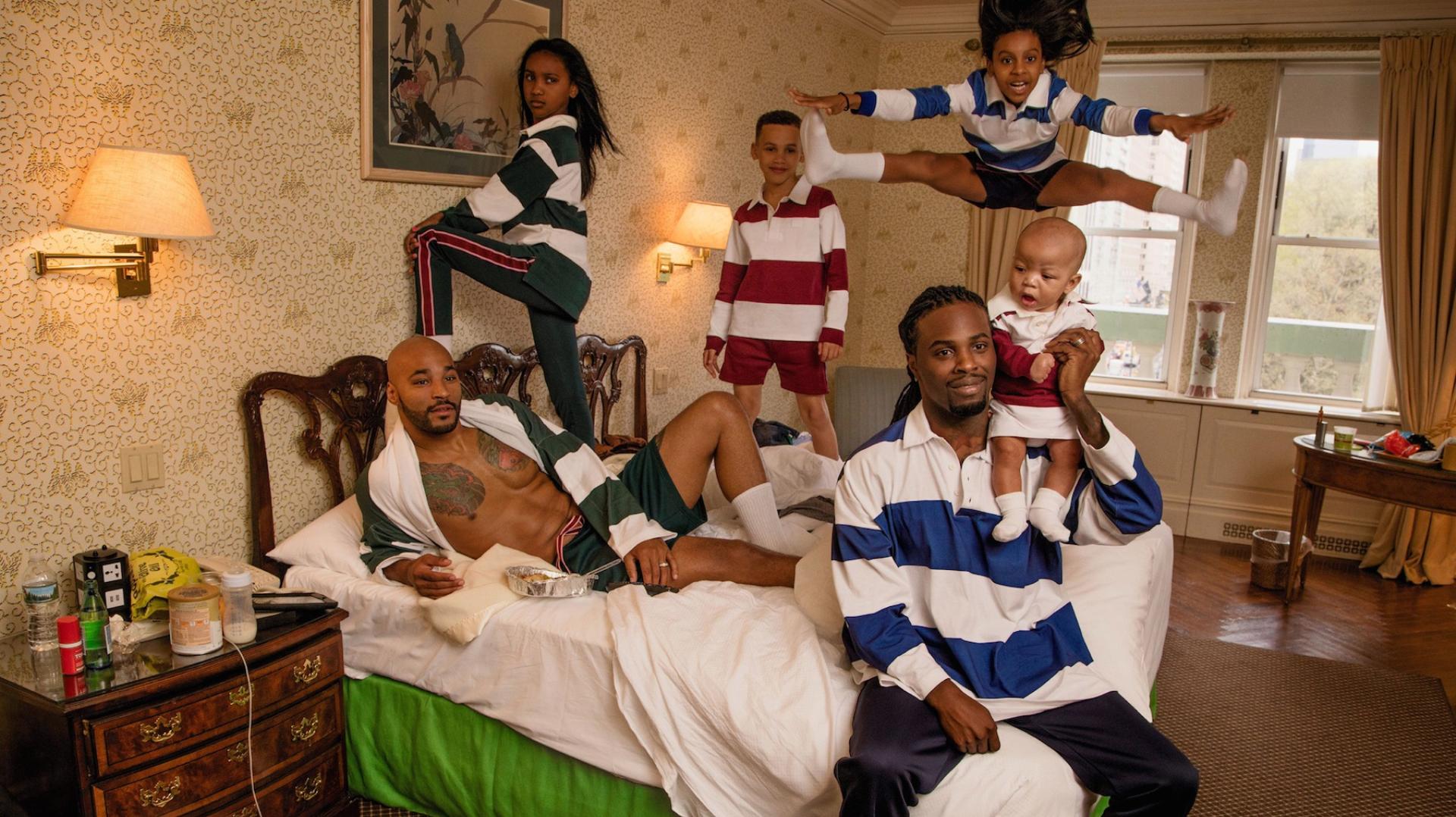 Life Pro Tip: Call it a day now if you like, you'll never have life as nailed as this family.

Saint Laurent
After Charlotte Gainsbourg enlisted Anthony Vaccarello to dress her for the César Awards ceremony in 2013, a friendship was struck, and a designer and muse relationship was born. As Vaccarello's dramatic reinvention of house of Saint Laurent continues apace with the half-Italian, half-Belgian design talent stitching his glamorous and sexy aesthetic into the historic maison's seams for his sophomore collection, it makes sense that he once agains turns to the actor for its campaign. Shot by Collier Schorr and styled once more by i-D Fashion Director Alastair McKimm, Gainsbourg is joined by Mica Argañaraz, Binx Walton and more.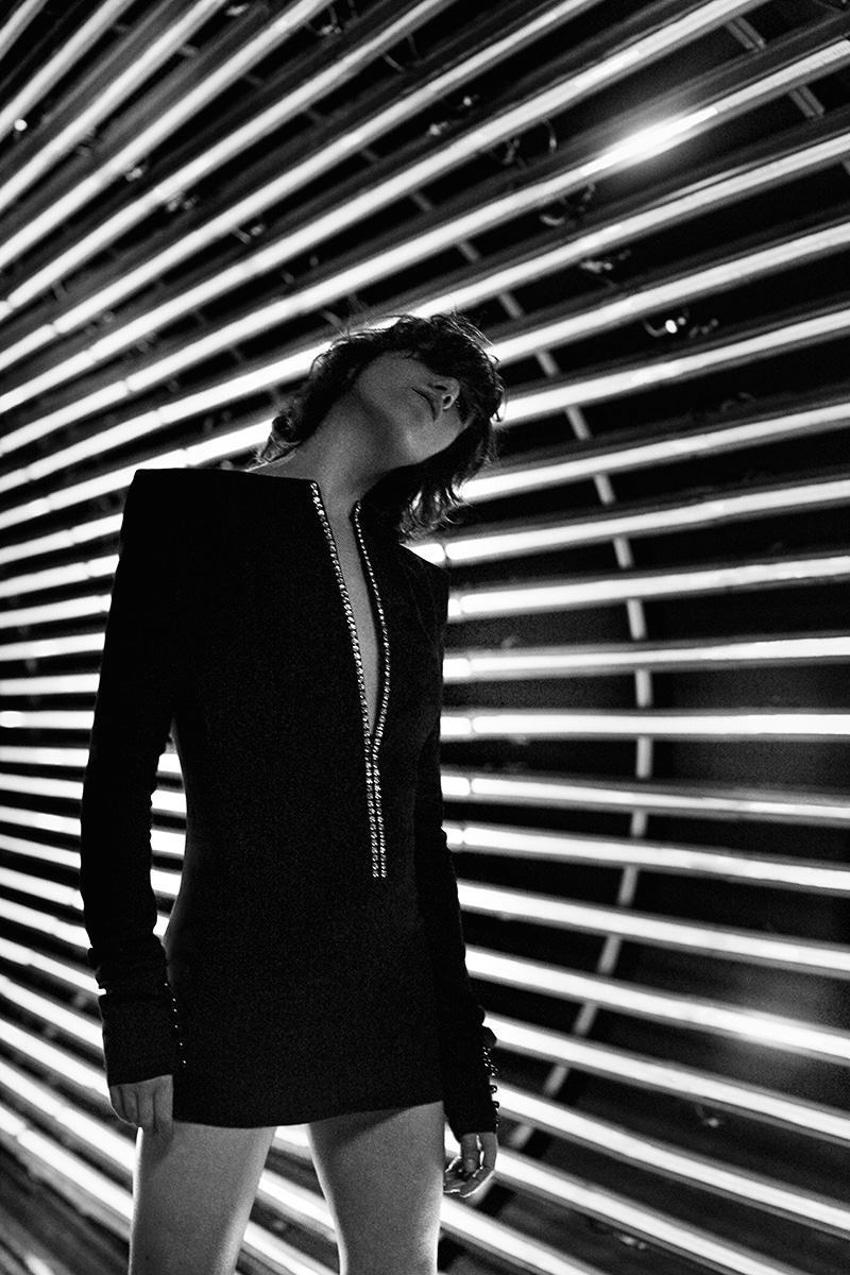 Life Pro Tip: If you get that funny hunchy shoulder thing from sitting too long, stretch it out by standing up straight up and trying to get your ear to your shoulder pad.
Missoni
Follow Gigi Hadid through the keyhole as we lose ourselves in Angela Missoni's home in Brunello. Shot by this season's go-to photographer, Harley Weir, the campaign welcomes us inside Angela's world as she celebrates her 20th anniversary as creative director of the house of Missoni.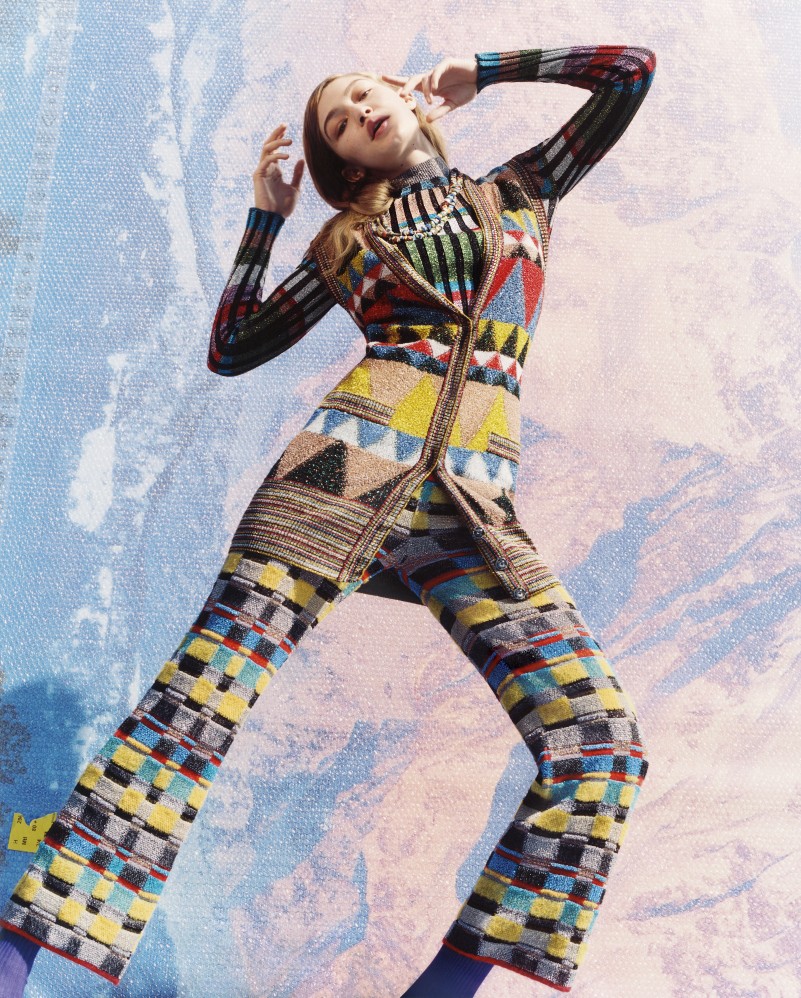 Life Pro Tip: Update your Adobe Flash Player.
Hugo Boss
If David Lynch did campaigns. Inspired by a few of "the first popular surrealist's" classics -- Crazy Clown Time, Twin Peaks, and Wild at Heart — Hugo Boss' autumn/winter 17 campaign is a Lynchian take on Americana shot around an old fairground in California and its surrounding countryside. Roll up, roll up as Harley Weir (once again) shoots M.I.A., Jamie Bochert, Paul Hameline, Wilson Oryema and more.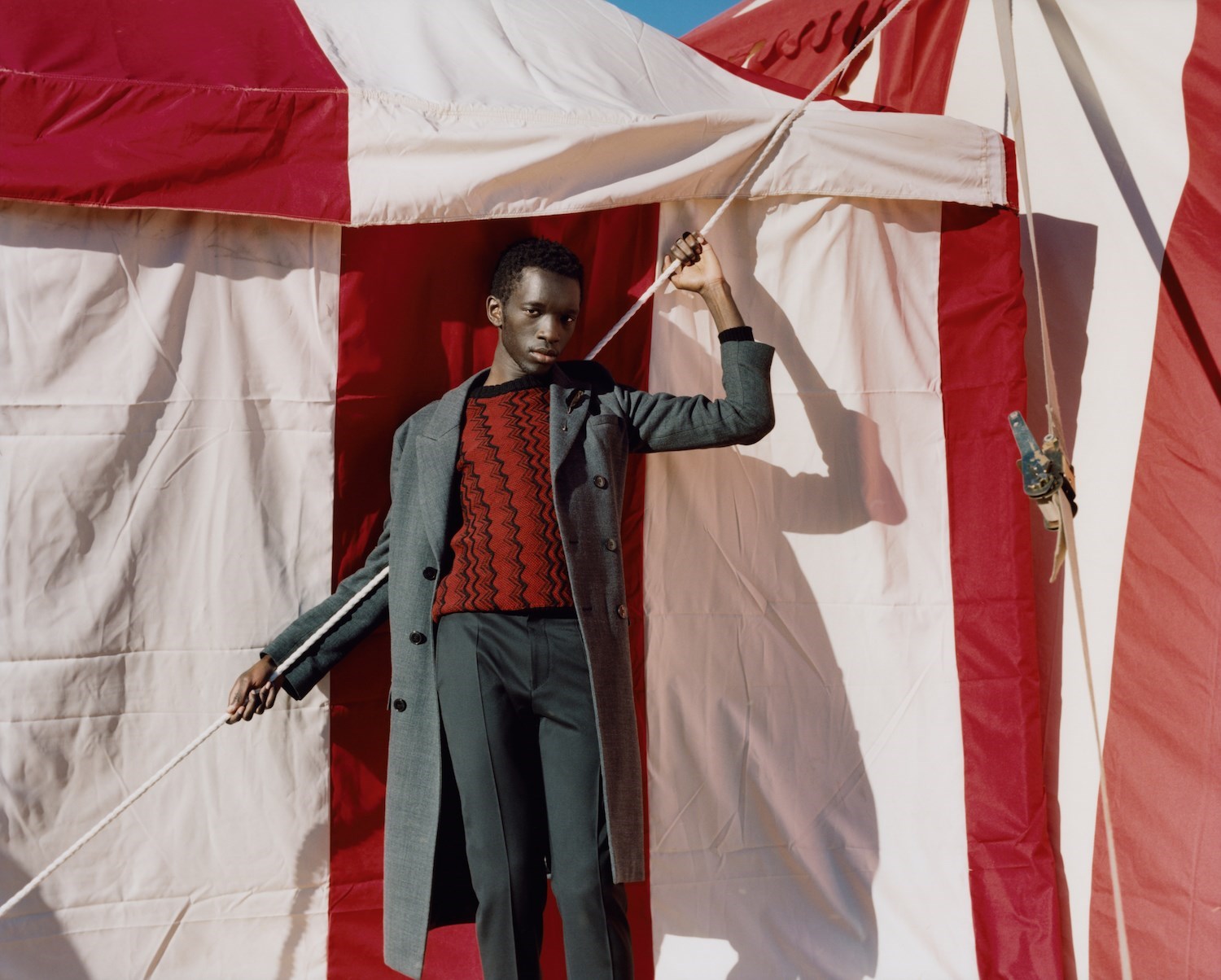 Life Pro Tip: Your first photo is what people are going to think of you: choose a picture that represents you, something casual and to the point. Topless gym photos don't tend to lead to conversation -- you're on a dating app to meet new people. So be yourself! Be your wacky, funky self!
Louis Vuitton
Supercars meet superstars. "No limits and no borders for the new Series 7 collection," explains the press notes. Shot in a US car garage by legendary lensman Bruce Weber, the campaign casts acting stars including Sophie Turner, Catherine Deneuve, Riley Keough and Jaden Smith alongside a few of fashion's favourite faces in Natalie Westling, Hoyeon Jung and Theresa Hayes. Working with Bruce Weber was one of the most magical experiences of my life," Jaden mused, "Standing in front of a legend and learning from him was both an educational and spiritual experience for a young artist like myself. Being able to make an impact on art, fashion and the youth all at once was a dream come true." Dream on dreamer.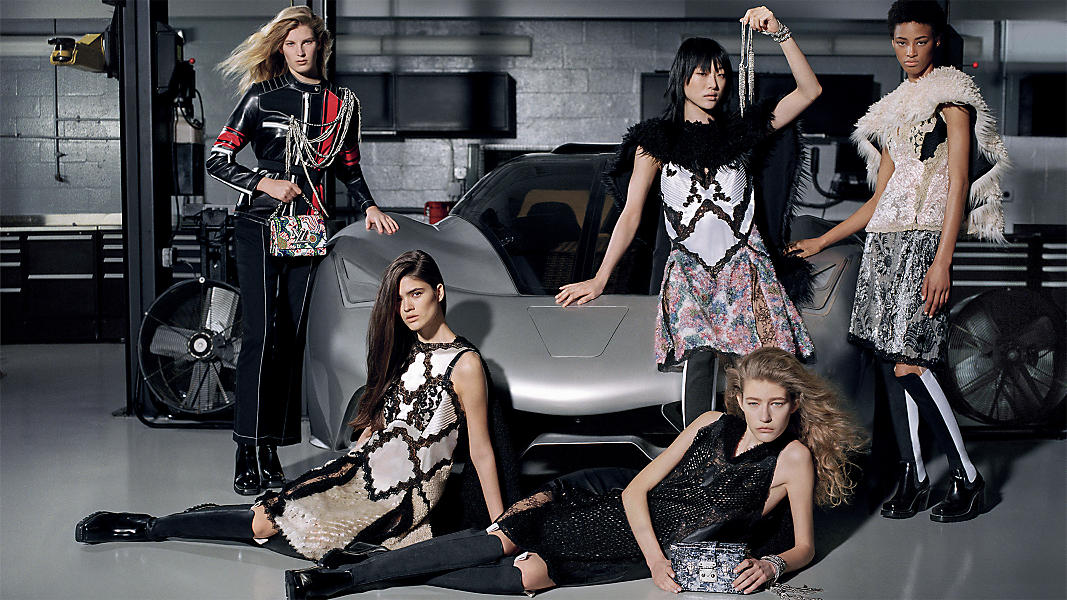 Life Pro Tip: Like relationships, both friend and sexual, cars should be serviced every 3000 miles unless otherwise suggested in the owner's manual.