Shethority members Emily Bett, Candice Patton, Caity Lotz, Chyler Leigh, and Melissa Benoist.
shethority is the feminist platform created by the female heroes of dc comics.
The damsel in distress is no longer.
Shethority members Emily Bett, Candice Patton, Caity Lotz, Chyler Leigh, and Melissa Benoist.
DC Comics actresses Caity Lotz, Candice Patton, and Maisie Richardson Sellers recently launched Shethority, an online collective empowering women to empower themselves. The platform works to give women a space of inclusivity and intimacy in which they can share stories, reach out to one another, and diminish the isolation that women feel much too often in society. Richardson-Sellers, better known as Vixen on Legends of Tomorrow, highlights that "Shethority is a place of diversity in terms of sexuality as well as ethnicity; diversity all around." The superheroes thought it was time for women to "lift each other up" in a positive space, adds Lotz.
The platform itself consists of articles written by a vast diversity of women, and a web forum to combat the struggles that women are forced to confront. There's also an LGBTQ angle the women are keen to highlight. Richardson-Sellers is queer, but her character is straight, and her castmate Lotz, better known as Sara Lance on Legends of Tomorrow, is straight but plays a bisexual superhero. Both women are breaking new ground with characters that a more diverse community is able to identify with on screen. "We are looking to be as diverse and inclusive as possible because representation matters." says Lotz.
The three women have spread Shethority throughout the entirety of DC comics — having almost every female superhero from the label on board. Melissa Benoist, Chyler Leigh, Tala Ashe, Emily Bett, Danielle Panabaker, Katie Cassidy and Juliana Harkavy joined the three women in Shethority last November. "We feel a little isolated ourselves in Vancouver and we have that desire to connect to our fans and also to connect to each other as women" she says.
Lotz, Richardson–Sellers, Ashe, and Patton spoke to i-D about Shethority and their desire to create an online collective.
Why did you think there is a need for Shethority in 2018?
Caity Lotz: To connect women. We want to make it easy to connect people with stories and to read other people's stories because we always feel like we are alone in things but in reality everybody is going through the same thing and has similar struggles. To be able to have a place to go and find somebody who has also dealt with anxiety or knows what it feels like to be adopted or a black female in the entertainment industry. I think it's a great way to deal with all the problems and bullshit that women have to deal with. It makes it easier when you know someone else has gone through the same thing and hopefully you can learn from someone else's mistakes and experiences.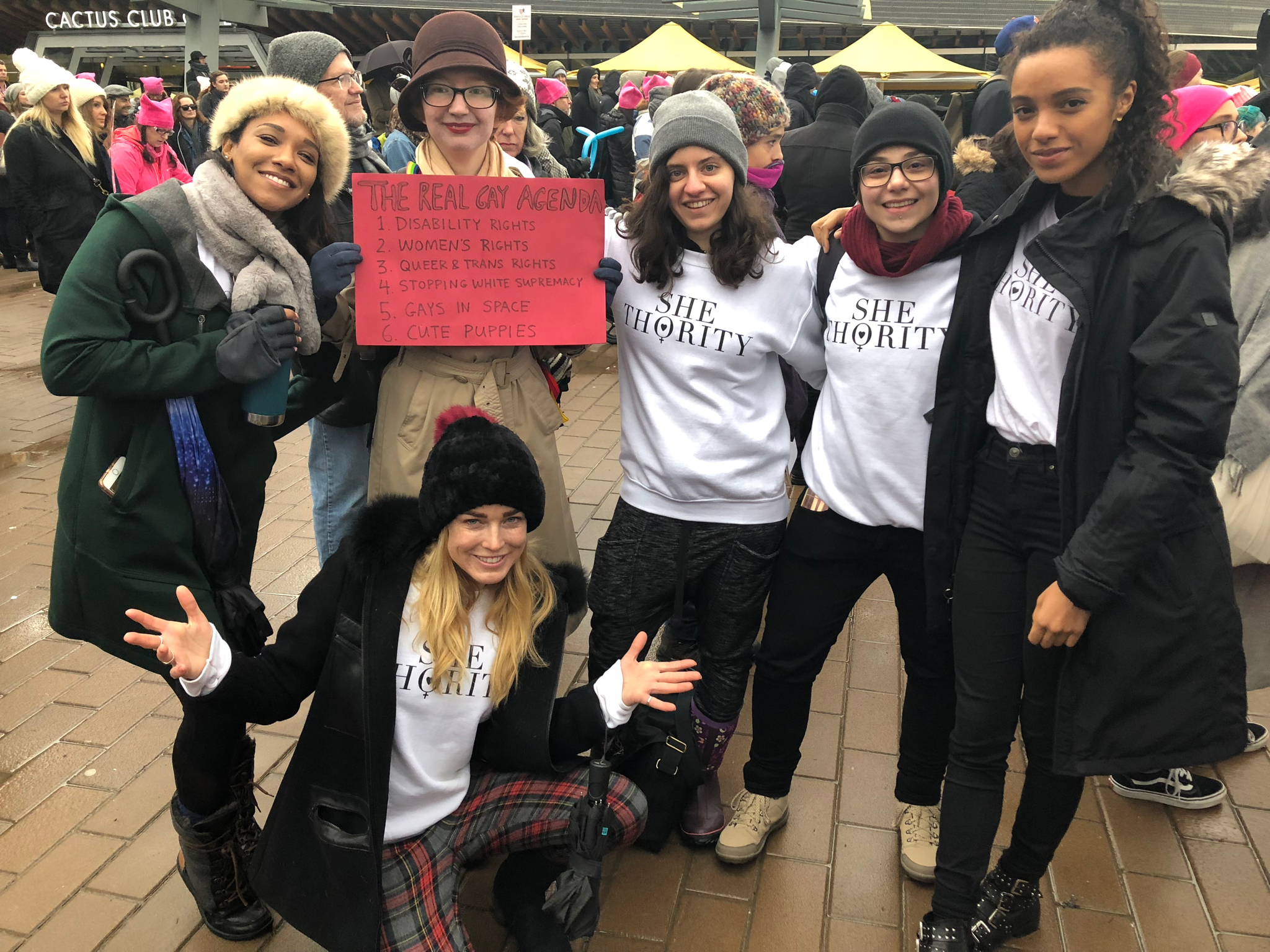 Caity, your character on Arrow, Black Canary, is bi. Tell me what it is like to play a bisexual superhero — how has it felt representing the LGBTQ community?
Caity Lotz: Sara Lance came out five or six years ago as bisexual. There weren't a lot of LGBTQ characters on TV, not nearly as many as there are now. I remember when I started, when they told me that the character was going to be bisexual, and people brought up concerns to me of "Are you worried about playing a bisexual character," and I was like, "Why? Why would I be?" The fact that that was even a question back then means that there was still so much stigma about it, and of course there still is stigma about it now. We still have a long way to go, but I think it has gotten a lot better and seeing that representation on TV now is really helpful.
Tala, tell me what it is like to be a woman and to be Iranian in such a male and white dominated industry, and in America. How has that impacted and evolved Shethority for you?
Tala Ashe: It's hard, it is really challenging. I grew up in Ohio and I was the little brown girl there so that has always been some part of my narrative, and I went through my own journey of trying to assimilate and trying to be like everyone. But then I realized that my differences are what makes me unique and are what gives me a lot of strength.
It feels particularly scary right now, I think what our current president has accomplished is really stoking fear in a lot of different ways. I think it is giving fear to people who previously had privilege and still do have privilege. And fear to many of us who justifiably wonder if we are next on the list in being kicked out of the country. I am a naturalized citizen and I still wonder when they are coming for us. I am also a child of immigrants and I have seen how hard my parents have worked and what they contribute to society. So, part of me really thinks that you are missing out by not letting these immigrants in.
As an actress, I have had my own journey of getting closer and closer to work that I feel proud to represent and that isn't pigeonholing me, that isn't stereotypical about the Middle Eastern experience or the Middle Eastern American experience. That is something that is really important to me. I can speak for the general industry where I feel like we have a lot of work to do but I am really proud to say that Legends has been very much open to hearing my thoughts on the direction of that, and creating the character. She happens to be Muslim, but she is Muslim American. I think it is really important that we are presenting someone who isn't a terrorist, we have seen enough of that, but who isn't exoticized in any way, she is just one of us. That has been really important to me and our show runners and our writers have been really instrumental in making that happen.
What has been incredible to me is the response from all kinds of people but especially from young men and women who are Middle Eastern, who are Muslim, who are seeing themselves represented possibly for the first time on television. I think it goes back to that feeling that you are not alone and that you have a seat at the table and I think that is also what we are trying to do at Shethority — you think this thing about you is strange or different or struggling with whatever it is — you're not alone. There is strength in that, there is strength in actually feeling representation whether it is in the media or through the community or through articles or conversations that happen on that forum.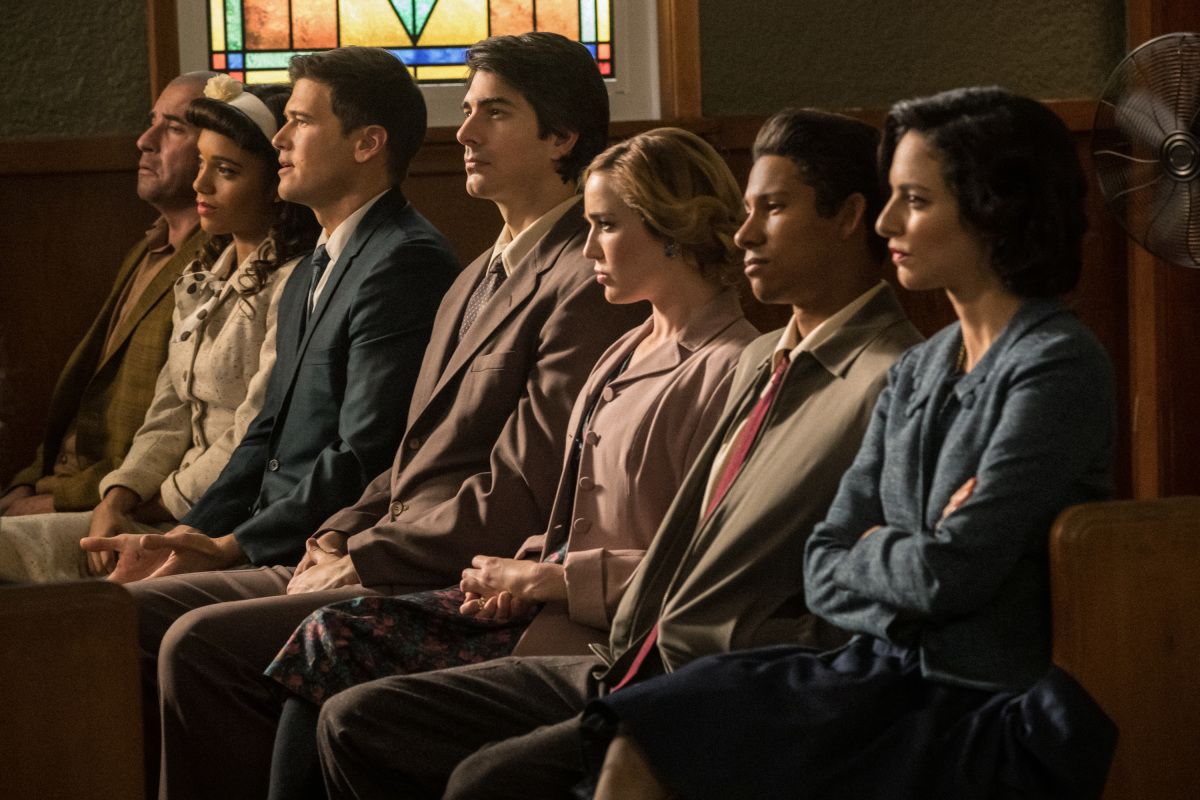 Maisie, for you as a queer person, what was the importance of including the LGBTQ community in Shethority?
Maisie Richardson-Sellers: I think it was absolutely necessary and it was not even an option in my eyes. It's a necessity because LGBTQ+ people are a hugely important and powerful part about society. I think any space that is worth being in should be a diverse space and that is how I want to live my life and that is how I also want to create any spaces that I am in. There are so many untold stories within that and we have come so far in some areas but it is important to remember that in a lot of the world it is illegal to be gay, there are still corporal punishments for being gay, there are still huge weights of family abandonment for coming out. I think it is so important to remember that there is so much more we need to fight for and there is so much more work that needs to be done — inclusivity is an absolute necessity.
I also think the same with intersectionality. For me, intersectional feminism is the only way forward because there is no blanket way to deal with the experiences of women. Every different economic space, every different ethnicity, every different sexual orientation, these women are experiencing different traumans and different limitations and therefore they need their own individual ways of combating that. Intersectionality is about listening to each other and working together towards these individual goals rather than just trying to use one blanket solution for all of women, in which case often the actual women who are the minority get left out. So I think Shethority being diverse is an important reflection of that.
Candice, how has it been for you being a black woman in a industry that for the longest time only showed white males in those power positions?
Candice Patton: I think it is something we are still working towards and working to fight against, this white male dominated industry. I think we have seen a lot of headway on that front but there still is a lot work to do. So it is kind of a no brainer that Shethority, for me, comes from a place of trying to share that experience in this industry. Feeling at times marginalized, misunderstood, and not heard. I am excited to share my experience thus far, in this industry, and just in general, in my life as a black woman and what I've dealt with, what I've overcome, and how I hope to use my energy to help in the future.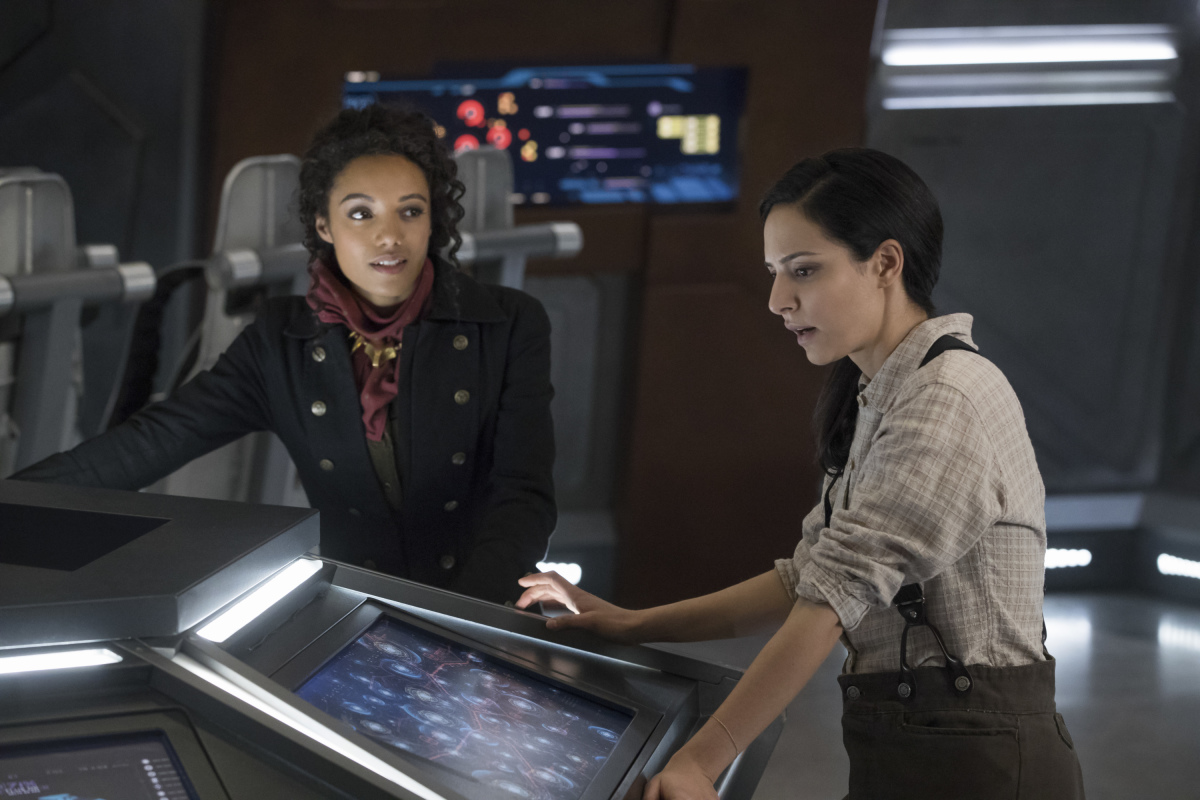 How do you think Shethority will impact female and diverse representation in the super hero industry?
Candice Patton: For me, being in this world I am always advocating for women to have more agency, to have more important speaking roles. A lot of these shows tend to be about the male superhero and so I think it is important to show different types of superheroes: the gay superhero, the lesbian superhero, the black superhero, the Asian superhero, and the Hispanic superhero. When we encounter a Hispanic or an Asian person in our real daily life that we don't have experience with, we will see them in a positive light rather than a negative one that has been portrayed for so many years. Shethority, I hope, helps on that front, and with really advocating for more diverse storytelling on television and in the superhero genre.
How do you think Shethority will impact women and minorities in the super hero industry?Tala Ashe: There are a lot of organizations that a lot of us are passionate about, so my hope is that we are able to help with events or volunteer opportunities with them, and connect to other organizations who are doing similar things to ours. Also, the online engagement is wonderful, but if there could be more in-person engagement to get people off their computers and their phones that would be wonderful too. I think the sky's the limit with Shethority depending on where we take it and what the community dictates and what the community wants.
Tagged: