watch the first trailer for barry jenkins's 'moonlight' followup
'If Beale Street Could Talk' is adapted from James Baldwin's novel, a love story set in early 70s Harlem.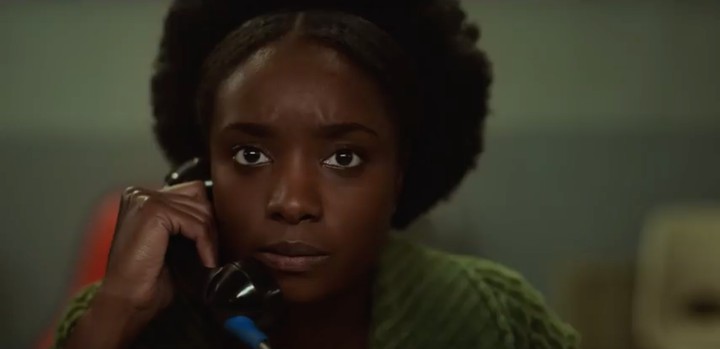 Still via YouTube
Happy birthday, James Baldwin! If you're looking for one of the late legend's books to pick up on what would have been his 94th birthday, If Beale Street Could Talk is surely one of the most salient. Moonlight director Barry Jenkins is working on adaptation of the celebrated novel, and today dropped the first trailer for the upcoming film. It stars Kiki Lane and Stephan James as Clementine "Tish" Rivers and Alonzo "Fonny" Hunt, two lovers living in 70s Harlem. Soon after 19-year-old Tish falls pregnant to Fonny, he's falsely accused of rape by a racist cop, and Tish sets out to prove his innocence.
Jenkins is unsurprisingly a massive fan of Baldwin. In fact he starting working on his adaptation before he'd even secured the rights to the story, reminding GQ last year that Baldwin has only been adapted once. Also unsurprisingly, the author's estate eventually granted Jenkin the rights to If Beale Street Could Talk, allowing Jenkins to bring his passion project to screens. While he adapted the novel himself, Jenkins subsequently brought some of his Moonlight crewmembers on board, including cinematographer James Laxton, who appears to have helped Jenkins soak the new movie in similarly magnificent colors. If Beale Street Could Talk is slated for release in January 2019.