tyler, the creator had a secret instagram for two years but now it's public
He also just revealed a new track with A$AP Rocky.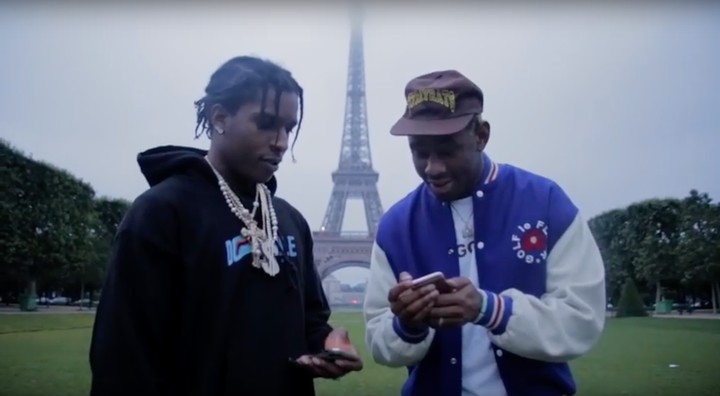 It's been a year since Tyler, the Creator dropped his album Flower Boy and the rapper has decided to celebrate by letting fans in on a two-year long secret. From his regular Instagram account @feliciathegoat Tyler let his followers know about the existence of @scumfuckflowerboy. The new handle is a secret account where Tyler documented the making and release of the album that was previously on private but is now open to the world.
The account dates all the way back to April 2016 and charts the process of Flower Boy and other projects from Tyler, like his Converse collab and the opening of his LA store. When it comes to cameos in the feed we're spoiled for choice, with some notable appearances from collaborators like Frank Ocean, A$AP Rocky, Kali Uchis and Steve Lacey. There's plenty of sweet moments, like the moment the album is finished or when Tyler first hears his song on the radio. It's an all-around great deep dive for Tyler fans and an interesting insight in to one of 2017's best albums.

In other Tyler news today we saw the rapper release a new freestyle with A$AP Rocky called Potato Salad. The track is featured on Rocky's latest AWGE 3 DVD but has just made its way online. A highlight of the track is hearing Tyler shout out Leonardo Dicaprio and Riverdale actor Cole Sprouse. Here's a video of the Tyler and Rocky in Paris performing the track in front of the Eiffel Tower. With an appearance from Jaden Smith too, because why not.