everything to know about the mtv vmas tonight
From the politics of Nicki Minaj to the purposeful pop videos up for an award.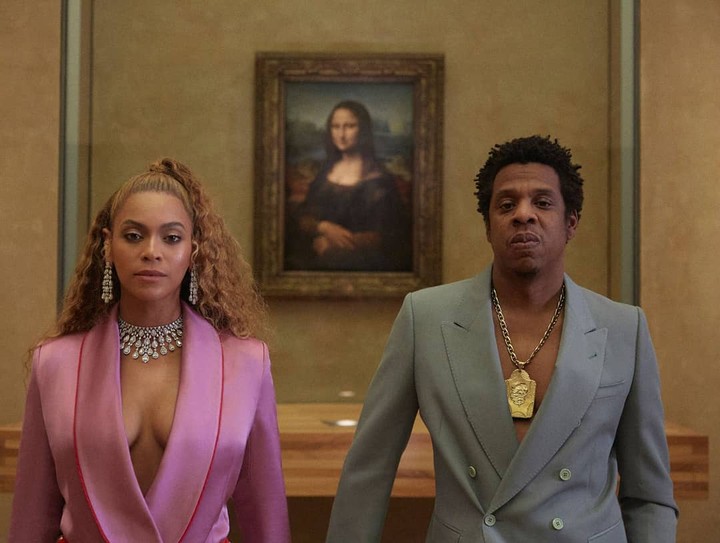 The 2018 MTV VMAs air at 6pm EST tonight, which means the drama will be starting just as you're on your commute home. "What drama?," we hear you cry, naively, from the safety of your tightly packed subway train. "Drama that can only happen when there's a high concentration of rich people who will do anything to deflect attention from Rihanna," we holler back at you, a wild look in our eye, because nothing can outshine whatever the Bad Gal chooses to drape over herself. Here's what you need to know.

It's a stellar year for "Best Video" nominees.
This year, the lineup for the "Best Video" award is truly great. It encompasses a broad slate, ranging from the emotional — Ariana Grande's surreal "No Tears Left to Cry," to the political — Childish Gambino's "This Is America." There's also Beyoncé and Jay-Z's "Apeshit," seeing them rap about money in the Louvre, while Drake's "God's Plan" sees him give out the entire video budget of $999,631.90 to people in Miami. There's also Camila Cabello's "Havana," which should win its own award for her superb Telenovela style acting. Evidently, it's been a good year for music videos, if nothing else.
Kylie Jenner and Travis Scott were supposed to sit behind Nicki Minaj.
Yes, that's right — only hours before Minaj blamed Stormi for Queen failing to make number one (yes, she blamed the baby), Jenner and Scott were due to sit behind her. This seemed like prime opportunity to kick her seat, but Scott protested, due to his album being number one, and not because of Minaj's slightly terrifying outburst.
Cardi B won't perform, but she'll present.
The Bardi still isn't feeling 100% after the birth of her daughter Kulture, so she's abandoned plans to perform. Instead, to celebrate her 10 (!) nominations, she'll open the show with some kind of skit, which is bound to be hilarious and full of high pitched squeaking.
MTV is launching its voter registration drive.
Presumably the folks at MTV are as sick of the current political status quo as we are, and thus they're launching a voter registration drive. Not much is known about it, aside from that it's called '+1thevote,' along the lines of bringing a plus one to a party. MTV has done this before — in 1992 it launched the "Choose or Lose" initiative, when Bill Clinton was on the campaign trail. Voting is typically depressed in midterm years, but as you may have noted from recent headlines, this isn't any old year.
Jennifer Lopez will celebrate her rise from the block.
J.Lo is getting the Michael Jackson Vanguard Award, presumably given to those who have shown creative use of bejeweling in their outfits. She's also nominated twice for single "Dinero."
Rihanna might be attending.
Enjoy this throwback in the meantime.