how eurotrash became eurochic
Kat Slater fans rejoice! Low slung trousers, peekaboo thongs and leopard print are fashion's newest obsession. It's tacky and we love it.
This article originally appeared on i-D UK.
What connects Versace and Eastenders? No, Albert Square hasn't been gentrified so much as to have welcomed a new boutique next to the Queen Vic. The answer is leopard print, that age-old fashionable signifier of both the European jet-set and Kat Slater.

In July at the Versace menswear show, Adut slinked down the catwalk in a metallic leopard print dress, she was followed by Irina Shayk in an even sexier, low-cut version, cut open almost down to the belly button. Bella Hadid came next, in a sequinned suit jacket and matching bikini top, the trousers were low-slung, thong peeping out -- it was brash, crass and Eurotrash. The last time we'd seen this on the catwalk was in the 90s, when Tom Ford's elegant and hyper-glossy Gucci vision ruled over fashion.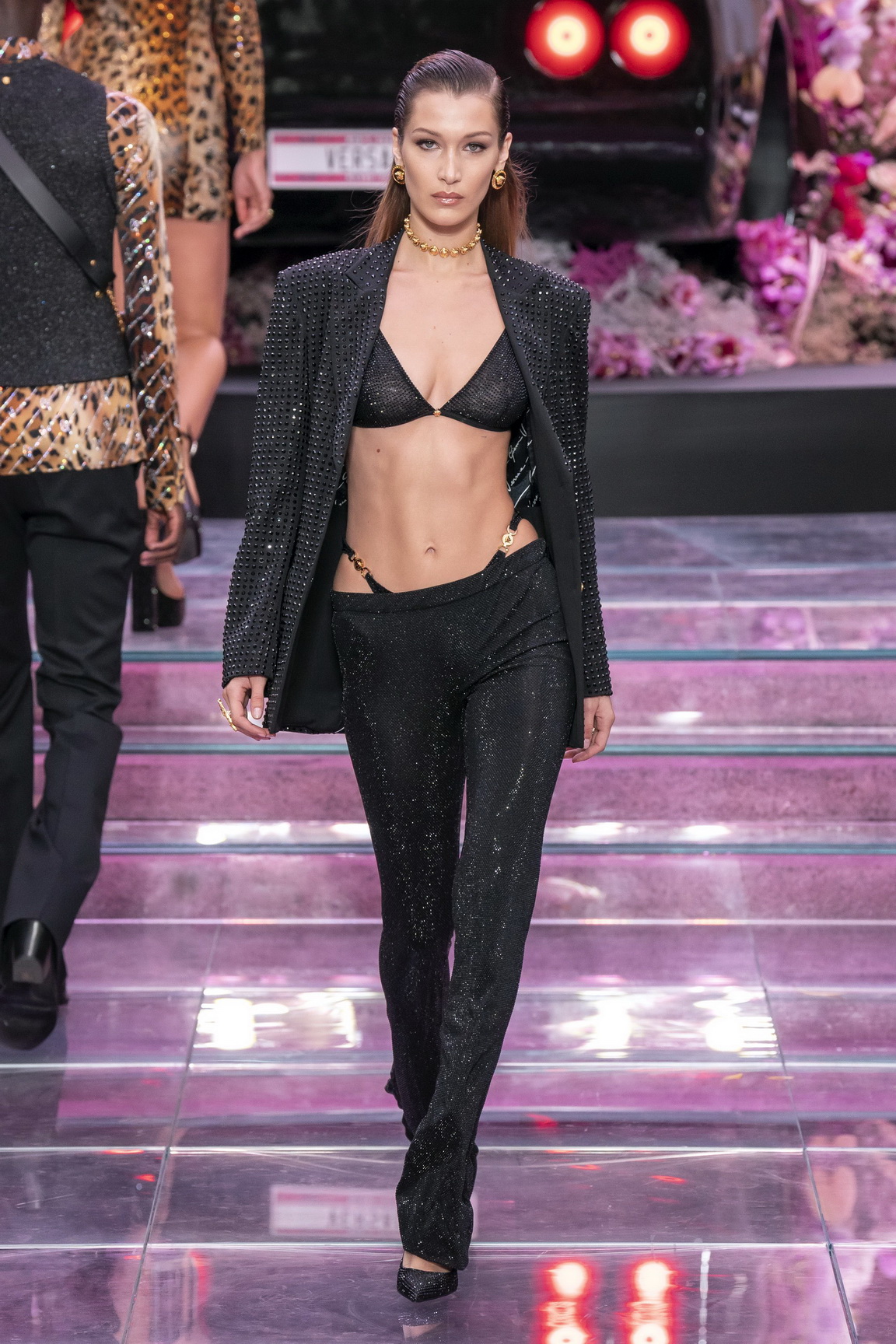 For so long, Eurotrash referred to perpetually-tanned, jet-setting Euro glamazons, but it always came with negative connotations. People were snobby about it. It was considered trashy, as the name suggests, but also cheap, in the same way that Dolly Parton cooed about how "it costs a lot to look this cheap."
The richness of it, the bright colours, animal prints and the skin-baring cut-outs are as de rigueur at glamorous Mediterranean resorts, five-star hotel lobbies and first-class lounges as they are on Brits abroad aspiring to that lifestyle in Benidorm. It evoked blinged-out continent-hoppers shouting "Ciao, ciao, ciao!" at every opportune moment.
Remember Amalita, the Dolce-draped citizen of the world in an early episode of Sex and the City who pimps out Carrie to a French architect? "Carrie, you bitch! We're at Balzac and there's someone here I'm dying for you to meet!" Well, her year-round tangerine tan, ice-laden wrists and clashing prints couldn't be more on-trend for 2019.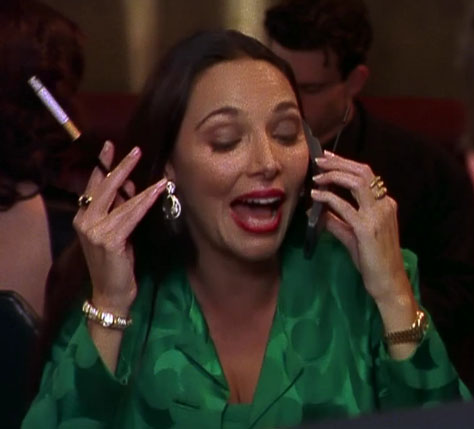 So why are we seeing the aesthetic triumphantly rise again and why does it seem to have a renewed relevance? Well, perhaps it's because it's an antidote to the buttoned-up bourgeois primness we saw on the catwalks earlier this year at Celine and Chloé. It's a riposte to conventional good taste, timeless investment buys, and terribly beautiful (but sometimes a bit boring) clothes and make-up. It's also a huge two fingers up to Brexit, that sour old English happening that has the rest of Europe dismayed at the state of British political and cultural life.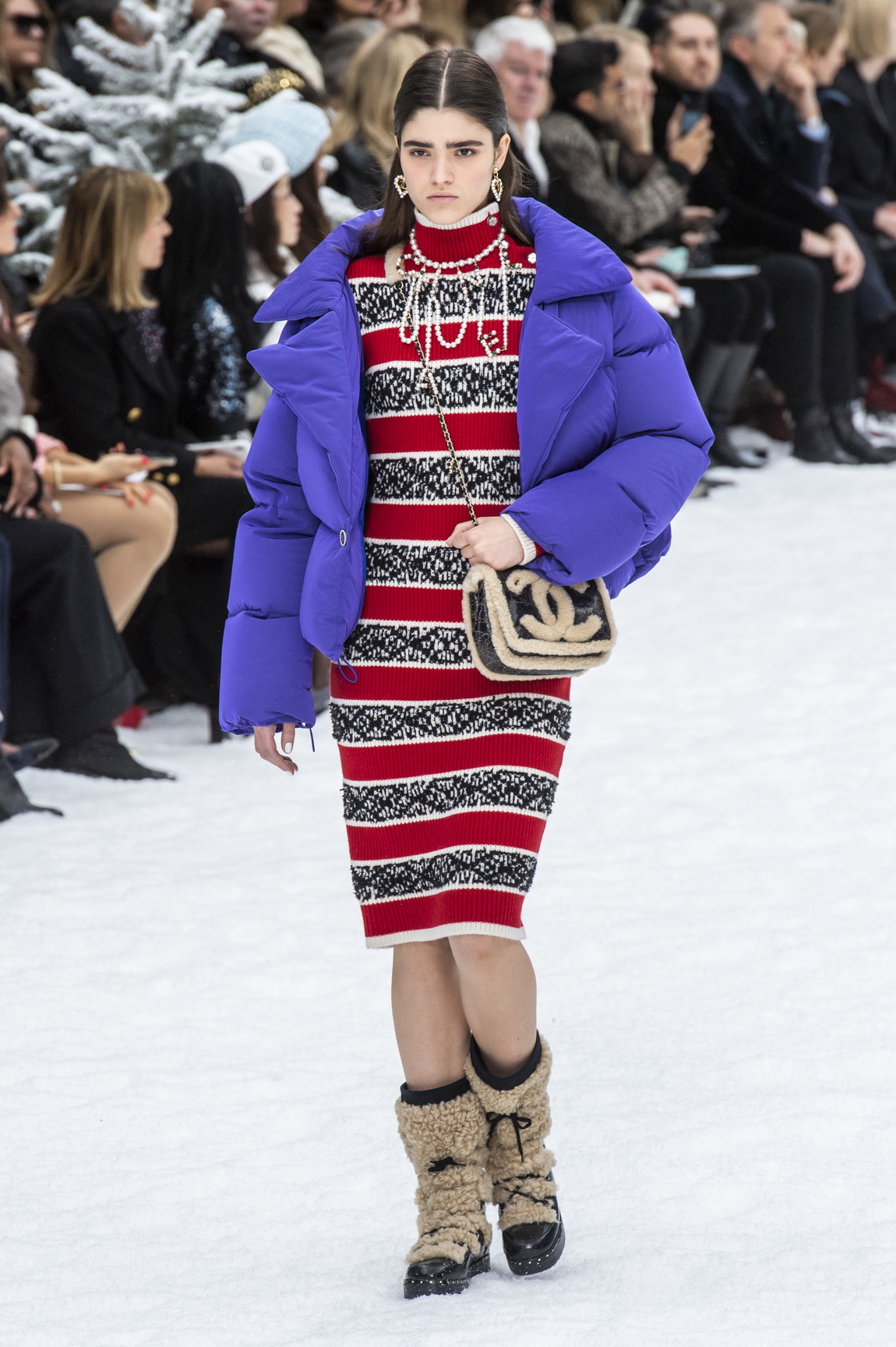 Seen in this light, the brash, fab European sense of bad taste luxury is just what we're craving; an ode to a distinctly loud and unapologetic Euro joie de vivre and an antidote our country's myopic Euroscepticism. Before we leave, we want to savour the short lines at European airports and sartorial kinship we share with our counterparts across la Manche.
Then there's the spectacular sartorial phenomenon of Love Island, which sums up Brits abroad in the Balearic so well – calf-clinging jeans, neon bikinis, low-cut cleavage, plenty of animal print, big eyelashes. As is always the case in fashion, the pendulum has swung, what was once considered bad taste is now the taste. Or as Diana Vreeland once said, "We all need a splash of bad taste – it's hearty, it's healthy, it's physical. I think we could use more of it. No taste is what I'm against."
More than anything though, it's fun. Unlike so much fashion, it's not overly conceptualised or unwearable. Part of its appeal is that it's never serious and it's always having a good time, whether it's thongs peeping out at Versace, Saint Laurent's thigh-grazing neon and leopard minidresses, DSquared2's gold swimsuits stilettos, Gstaad ski bunnies at Chanel, giant Lacroix-esque crucifixes at Gucci, or Vetements' big-cat and zebra velvet crop tops and flares. At a recent bash thrown by Danish label Ganni, every waiter and almost every guest was decked out in leopard print – a rare display of Eurotrash in a city better known for its clean-lined modernist furniture. But nowhere was it more brilliantly camp than at Moschino, where Jeremy Scott sent out jewel-encrusted gold dress with dollar sign motifs, faux fur stoles and big hair.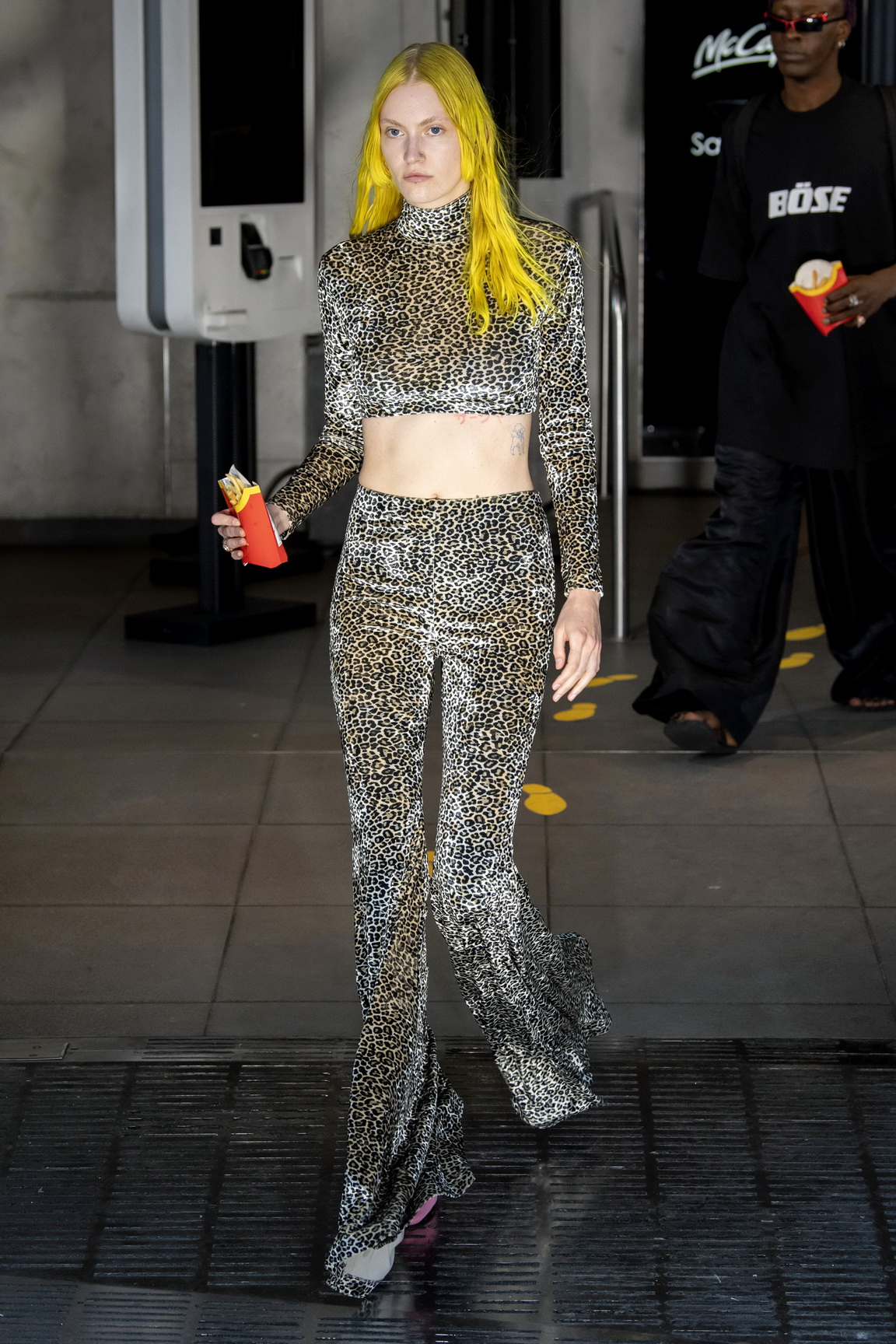 "We've probably had the biggest season right now for Versace's baroque print," says Ida Petersson, buying director at Browns. "It comes in and flies out – people are obsessed." Petersson describes Rihanna as the modern pin-up for jet-setting, in-your-face style (look no further than the Bajan singer writhing around in a multi-coloured Marc Jacobs-era Murakami fur bum bag with a matching headscarf à la Jackie O in Capri). "Things that were considered tacky before, by updating the shape, people are rediscovering it," she adds. "We see people who I would never have expected to, go crazy for that look."
What makes it right for right now is to subvert the context with a sense of humour, as Jeremy Scott does. In St Tropez, the look is practically a uniform, but on a grey drizzly day on the London Overground, it's unexpected and uplifting, making it the sartorial equivalent of a SAD lamp. As summer kicks into full swing, we could all do with a bit of Eurotrash. Though we may have to start calling it Euro-chic, dah-ling.
This article originally appeared on i-D UK.