the coathangers are the all-female punk band that can't be stopped
The band announces their new album 'LIVE' and debuts the single, "Gettin' Mad and Pumpin' Iron" exclusively on i-D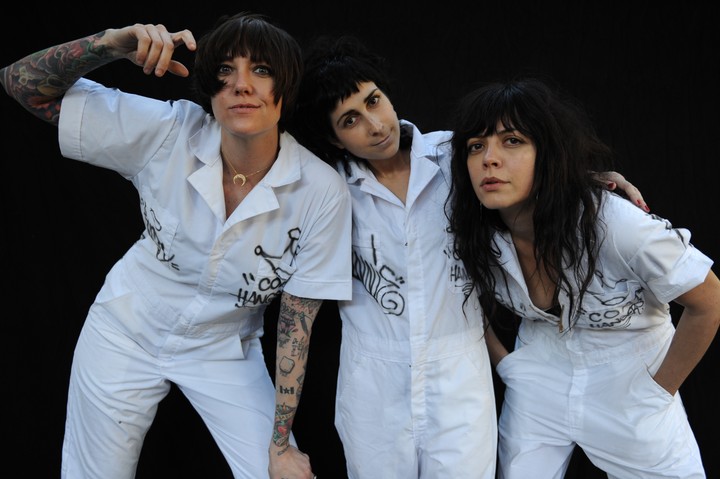 Photography Jeff Forney
It's a daunting enough feat to be an all-female punk band in an industry typically dominated by men, but even more impressive to be an all-female punk band that has managed to achieve both international acclaim and stay together for the past 13 years. But The Coathangers, hailing from Atlanta, Georgia, have managed to do just that, putting out 5 full-length albums as well as over a dozen singles, splits, and EPs. Not bad for a band initially formed with the sole intention of just hanging out and playing a few of their friends' house parties.
According to Julia Kugel, the band's guitarist and vocalist, however, being women making punk rock has actually never been much of an issue for them, in fact quite the opposite, they celebrate it. She explains, "Personal actions become political movements. I think we can all see the social changes that are emerging because so many strong women are using their lives to incite deep changes in our sociopolitical climate. To feel like we have been even a small part of that is a great honor! We are are very proud of all our bad-ass sisters."
The trio also credit being able to make it this long in the music industry to that same sense of camaraderie, both with their fellow female creatives and amongst themselves. "We are beyond sisters now," Kugel says, "It's an unconditional love that has kept us together. We set out to play together and make music so we never let the industry break us up, which we've definitely witnessed happen to bands over the years. That's our trick to staying together so long. We are very loyal to each other."
And that loyalty and connection certainly comes through loud and clear in their music. When they perform, there's a palpable, frenetic energy between Kugel, Meredith Franco on bass and vocals, and Stephanie Luke on drums and vocals; an intimacy that they invite their audience to participate in as well and that makes their shows feel like one big punk family reunion.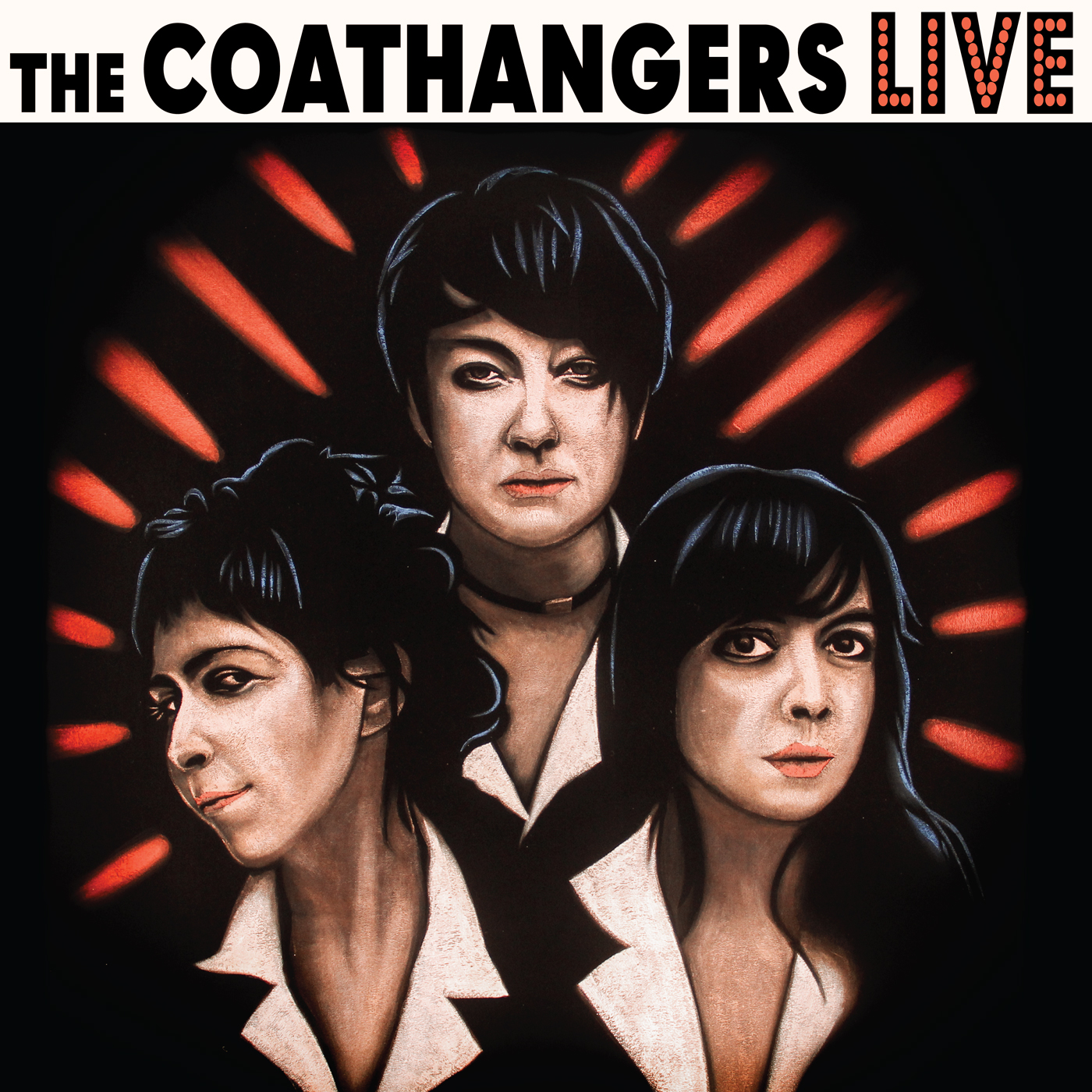 It's precisely the desire to bottle that convivial atmosphere that made the band want to do an album composed exclusively of their live performances. Kugel says it was a natural next step for the band as, "live shows have always been where we feel most comfortable and natural. As we turn the corner to another 10 years together, it was also an opportunity to have a sort of anthology or 'best of' record in a live format...For new fans, it would be a nice introduction to us. for old fans, a cruise through the good times!"
In an attempt to capture that ephemeral, electric energy, the band announced The Coathangers: 2 Nights of Magic, a free two-night stand at Alex's Bar in Long Beach, California, complete with magicians, tarot card readings, burlesque dancers, palm readers, and a giant paper mache bunny. The result was a career-spanning performance which they edited down to 38-minutes of relentless rock that would eventually become their new album LIVE.
The latest single off the new album, "Gettin' Mad and Pumpin' Iron," originally appeared on their second full-length record Scramble back in 2009. But on LIVE, the song's manic intensity is ratcheted up tenfold. In fact, if the track's anarchic, driving rhythm and scream-sung lyrics don't immediately cause you to start head-banging in your seat, you might want to check your pulse.
LIVE will be released on June 1, 2018 via digital formats and a limited pressing of 1500 copies of tri-color vinyl (available for pre-order now). Until then you'll have to settle for moshing to the track above.