country is cool again, and this is why
Country music has a reputation for being a guilty pleasure. It's often written off as corny or camp, but in 2018 it's got a heck of a lot to offer as a platform for critiquing antiquated masculinity and promoting the voices of strong females.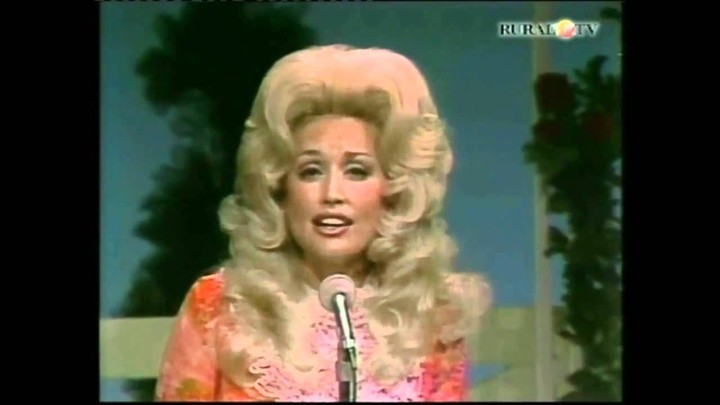 Country music's capacity for tenderness, catharsis, lyrical dexterity, heart, and humor means it can speak hard truths about the rodeo of real life, turning pain into poetry and elevating the everyday to the profound. At its finest, female empowerment is what it does best, whether it's Dolly Parton singing about trying to break the glass ceiling in " 9 to 5," or the artists such as Lucinda Williams, who's down-tuned lyrical approach established swathes of alternative music fans while moving her away from the traditional country music score — Alex G credits her as inspiration for his latest album, Rocket. Recently of course, there have been plenty of country turns; Justin Timberlake, Lady Gaga and erm, Atomic Kitten's Liz McClarnon to name but a few. But for every cringe effort there's a rhinestone in the rough, like Kylie's recent pivot into disco-infused country.
And just like all good trends, music isn't the only place that country has been kicking up a dust storm. As part of his inaugural Calvin Klein collection, Raf Simons sent cowboy boots down the catwalk. You can buy Balenciaga's western-style knee-high riding boots in store now, and Dior's resurrection of the once ubiquitous saddle bag might feel like a tenuous link to all things western, but what is a fashion trend if not a tenuous connection to abstracted references? Raf went to America and showed us his view of Americana and Balenciaga's nod is less serious cow-hand and more Demna's version of the Village People, but the two happening in tandem do prove the point that all ideas are connected on the ether. Meanwhile, in TV land, West World and Godless have been getting us hot under the saddle with their subversion of the western genre. By putting empowered females center stage — Evan Rachel Wood's Delores and the formidable townswomen of La Belle — the shows give us a different perspective to the usually heavily male-dominated narrative of "cowboy."
But back to the music. Leading the cool country charge is east Texas singer-songwriter Kacey Musgraves, with her third album, Golden Hour, a record so undeniably excellent that Pitchfork declared it Best New Music and scored it 8.7 when they reviewed it. Kacey is blessed with a voice so pretty that on first listen you'd be forgiven for missing her sharp observations, whether she's comparing the world to a pageant show (" it ain't that I don't care about world peace / But I don't see how I can fix it in a swimsuit on a stage") or toxic boys clubs ("I don't need a membership to validate").

And Kacey isn't the only contemporary country queen worth checking out: pink-haired alt-country artist Jessica Lea Mayfield has been channeling the trauma of domestic violence via an abusive relationship with her estranged husband, into her fourth album, Sorry Is Gone. The songs on the album might be easy on the ear, but it's the lyrical content that's the fiercest quality of her work, confronting hard truths on songs like " Too Much Terrible."
Although the usual stories of heartbreak that prevail over the genre are heterosexual, pansexual single mother and community activist Sarah Shook has been delivering authentic storytelling via her down and dirty cowpunk band Sarah Shook & the Disarmers since 2013. Sarah grew up in a fundamentalist Christian family in Rochester, New York before relocating to North Carolina. On latest offering "Years" (out on Chicago label Bloodshot Records), Sarah deploys her distinct vocal stylings to deliver assertive stories that play with gender boundaries, telling Noisey, "Man, I'm not a possession. I'm a human being. I'm a person with valid experiences." And Canadian country artist Lindi Ortega's album Liberty has been mirroring her IRL battle with body dysmorphia. The album's songs are full of unashamed spaghetti western kitsch with Ennio Morricone overtones, that follow a fictional heroine through the landscape of ye old timey American West, on a journey of revenge and redemption that's as bold as Lindi's own story. While on The Navigator, Hurray For The Riff Raff (the moniker of Bronx native Alynda Segarra) takes inspiration from her Puerto Rican heritage and activist groups like the Young Lords, to carve out a soundtrack for the marginalized.
Perhaps the increase in the wider conversation of queerness has lead to queerness in country starting to become the antidote to "bro country," and being able to claim its own territory with events like the Queer Country Quarterly, a regular concert series that's been showcasing queer-identifying country musicians at the Branded Saloon in Brooklyn. Founded by Karen Pittelman, of Karren & the Sorrows, the event aims to promote queer visibility in the country genre and claim a safe space for queer people to come together and two-step. It's seen over 60 acts play since its inception in 2011, including Tennessee-based, powerhouse vocalist Amythyst Kiah and Her Chest of Glass. And elsewhere on the queer country scene, self proclaimed cowboy Orville Peck has been mixing things up from behind his mask, with handsome love songs about hustlers biking through Nevada.
If you're still unconvinced, then please see living meme Walmart yodeling kid as our closing argument.
This article originally appeared on i-D UK.