this is everything you need to know about the met gala 2018
In this week's episode of i-D's fashion podcast, Fash-ON Fash-OFF, we're asking exactly is the Met Gala? And how do you get in it? (tl;dr —you don't).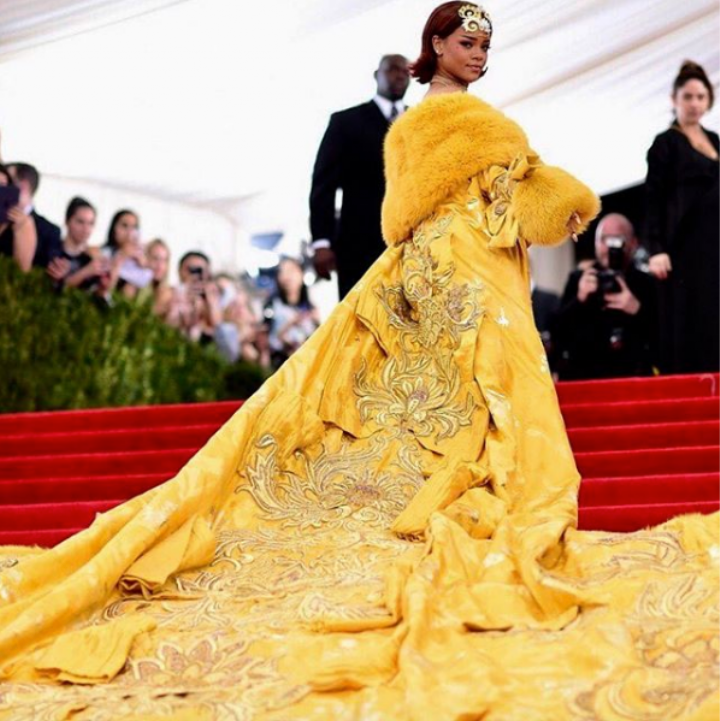 via @guopei
Every spring the Metropolitan Museum of Art in New York hosts a party. Dubbed "the Super Bowl of fashion", it's a night when the world's biggest celebrities, designers, and models come together in some of the most OTT looks imaginable.

Here's a clip from 2016 documentary The First Monday In May to give you some idea:
But what exactly is the Met Gala? And how do I get in it? (tl;dr — you don't).
So, ahead of this year's event on Monday, we're talking all things Met Gala. We're discussing what it is and who gets invited. We're scrutinizing the ecumenical matter of this year's dress code —Heavenly Bodies: Fashion and the Catholic Imagination. And we're revisiting some of the best and, shall we say, more challenging looks from galas gone by. This week, I'm joined by i-D Digital Director Hanna Hanra and i-D Junior Fashion Editor Bojana Kozarevic.
Every Thursday. Fash-ON Fash-OFF.
You can listen to Fash-ON Fash-OFF on Acast, Apple or wherever it is you get your podcasts. Oh, and this is the last episode of season one, so thank you very much for listening over the last couple of months — it's been a brilliant excuse to not be in the office. See you in a few weeks.

This article originally appeared on i-D UK.