alexa chung wants you to be period proud
As she launches her Virginia Woolf-inspired collection, the model, author, TV host and now founder and creative director of label ALEXACHUNG offers her notes on being a woman.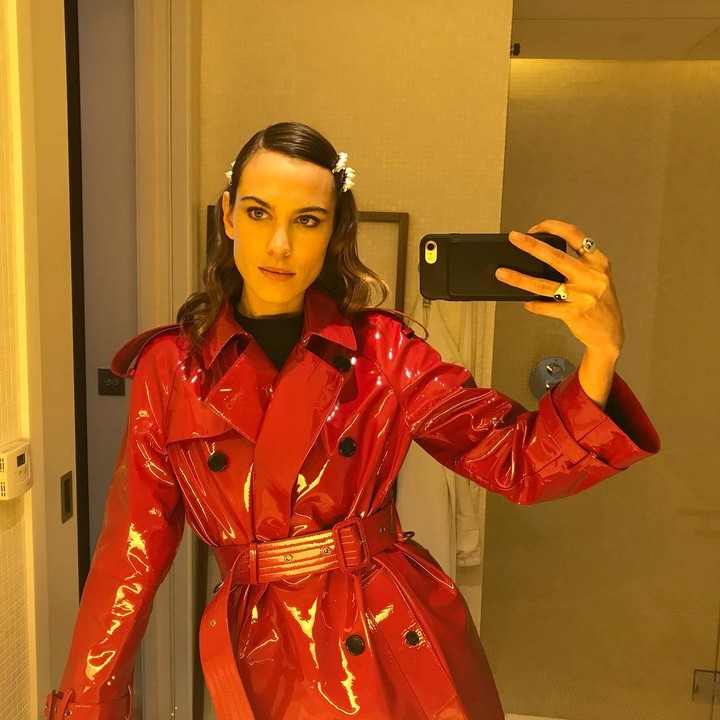 Image via Instagram
Am I doing this woman thing right? Do you do this woman thing the same as me? Does it matter? Existential lady crisis -- we all have it. Notes on Being a Woman is an ongoing series that examines the many myths and meanings of what being a woman is all about.
Model, TV host, style icon, journalist, author, tech mogul and now founder and creative director of a fashion label, Alexa Chung has covered quite a lot of ground during her 34 years on this wee blue planet. Originally from the countryside village of Privett, Hampshire, at 16 she was scouted wandering around one of the comedy tents at Reading Festival. Ditching her university plans, she moved to London to make it as a model. But before long, she pivoted into TV -- easing hangovers up and down the country as Channel 4's Popworld co-presenter in 2006, before moving stateside for her own show, It's On With Alexa Chung, three years later.
She's designed a couple of capsule collections for AG Jeans and Madewell, collaborated with Eyeko, released a book called It, co-founded her own fashion app called Villoid and has a Mulberry bag named after her. She's also won the British Fashion Award for Best British Style -- three years in a row. She really does have great style.
After living in New York for seven years Alexa moved back to British soil, where last year she launched her very own eponymous fashion label. Her latest offering, the Virginia Collection, is a sartorial love letter to Virginia Woolf and the Bloomsbury Set. Here Alexa offers her notes on being a woman.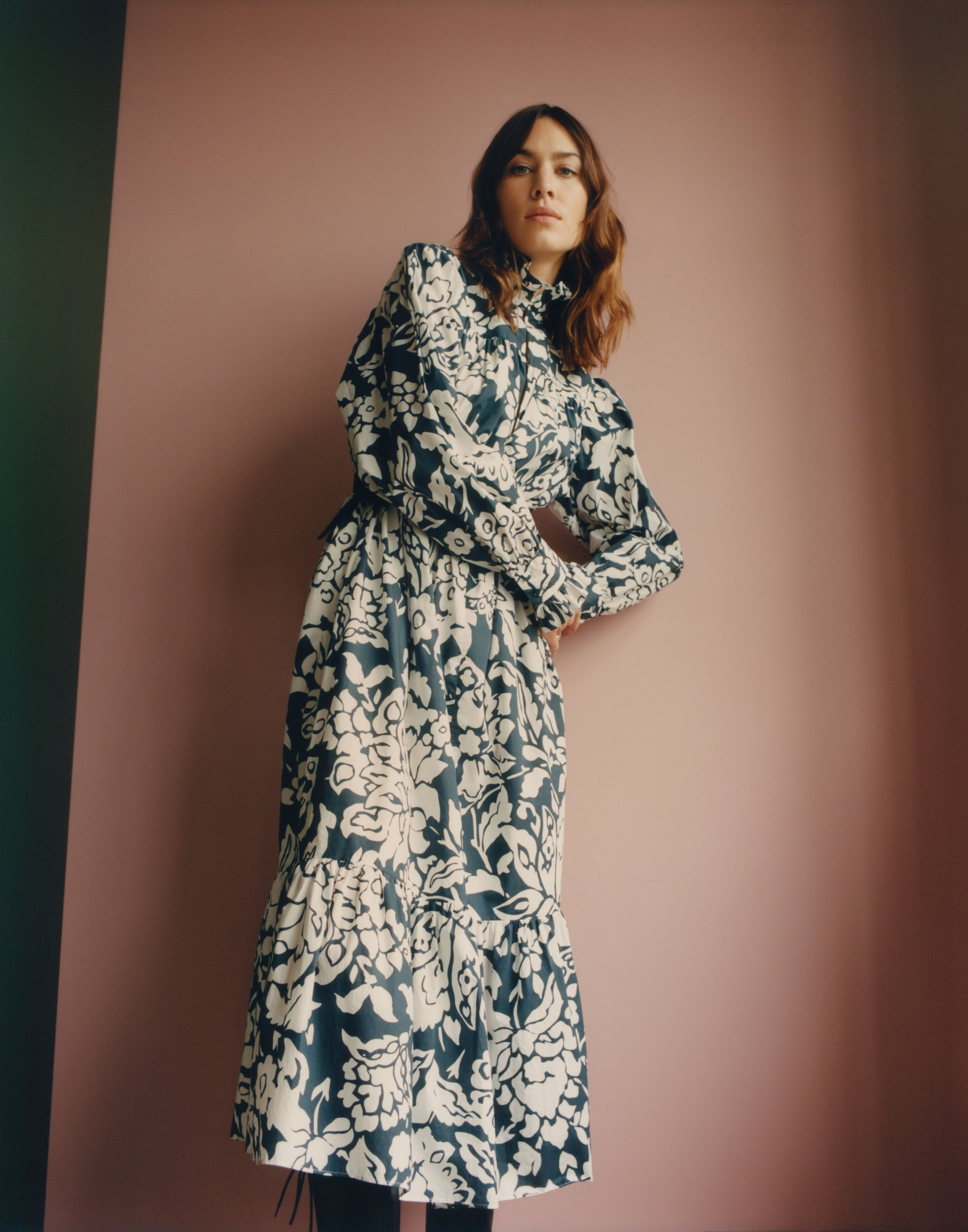 The best thing about being is a woman is the ability to operate outside of the suffocating norms of masculinity placed on men. Being a woman at this moment in time is particularly exciting -- I feel we're on the verge of being heard rather than observed.

The hardest thing about being a woman is remembering to write down when my period starts so that the following month I know why I feel SO sad/vulnerable/angry/hungry. Cramps suck and so does hiding a tampon up your sleeve as you walk to the bathroom. I'm going to stop doing this and instead proudly walk across the room with it in my palm.
If we were able to define love easily, no great art, literature, music, dance or films would exist, so I am happy that it is so elusive. For me I know I'm in love when I feel entirely comfortable and correct around another human.
The best advice I've ever received about human bodies is that if I were stuck on a desert island with no access to medical care, I could in a pinch do a blood transfusion with the milk from a rogue coconut. I'm not sure if this is true but I really enjoyed hearing it.
When I was 16 I was under the impression that you had to decide what you wanted to be when you grew up by then. It felt like if I didn't have my life mapped out up until 40 by that age then I had already failed. Luckily, I had parents who were very relaxed and liberal. I ended up taking a year off to model and never gained a further education beyond sixth form, and have since achieved far more than I ever could've dreamed of.
Hollywood wasn't able to teach me much about being a woman. I found no solace or accomplice in the characters of the silver screen. I admired many but felt a true synergy with few. Living my life taught me about being a woman. That, and my mother, who is there to explain things or offer sage advice every time I call her frustrated.
I'm happiest when I'm singing karaoke with friends. I find it truly cathartic.

I admire funny women. When I meet a woman and admire her it's always because of a devilish wit. I also admire soft, nurturing women. I find that kind of femininity incredibly powerful.

The best thing about getting older is that I've had the time to refine my anecdotes so that they can be more entertaining.

The biggest lie about getting older is that you feel it. I still keep thinking I'm in my twenties.
I feel like a grown-up when I spend money on a nice shampoo.

Annie Lennox asks: How would you define the word 'Feminist'?
I'm proud to call myself a feminist. I think the word has become revitalised in recent years. I remember not too long ago people asking with trepidation whether I identified as a feminist, and now we live in a world where that statement is emblazoned on items in mainstream fashion.
My question for the next woman is:
If you had a son, what would you like tell him about women?
This article originally appeared on i-D UK.