Photography Grace Rossi-Conaway
opening ceremony is having an epic sale of 90s prada sport
Cult Chinatown archive shop James Veloria has curated the nylon-heavy selection of Prada Sport, Prada, and Miu Miu.
Photography Grace Rossi-Conaway
Chinatown has always been a hot destination for affordable designers, and we're not just talking the Canal Street truck vendors (bless). In a mall under the Manhattan Bridge, James Veloria stocks fully legit archive pieces, including 90s Helmut Lang cashmere, geographic 80s Kansai Yamamoto, and trippy pre-relaunch Fiorucci. Since opening their brick-and-mortar boutique in 2014, co-owners Collin James Weber and Brandon Veloria Giordano have made a loyal following out of NYC cool kids like Junglepussy and Diana Veras, while their Instagram remains a source of FOMO for those outside the city.
Collin and Brandon are now running a series of pop-ups with their friends around the corner at Opening Ceremony. (OC's Humberto Leon is a massive vintage fan.) Following a covetable Jean Paul Gaultier drop earlier this month, they've now curated a shoppable tribute to Miuccia Prada. Specifically, 90s pieces from Miu Miu, Prada, and Prada Sport, mostly culled from the ugly-beautiful era of cargo pants and bungee cord drawstrings. "Everything that falls under the Miuccia Prada umbrella has always been our number one favorite," Opening Ceremony's fashion director, Carol Song, tells i-D. "Prada and Miu Miu are brands that resonate well with both the older and younger generations, so it was the obvious next step for us and a long-awaited pop-up for our stores."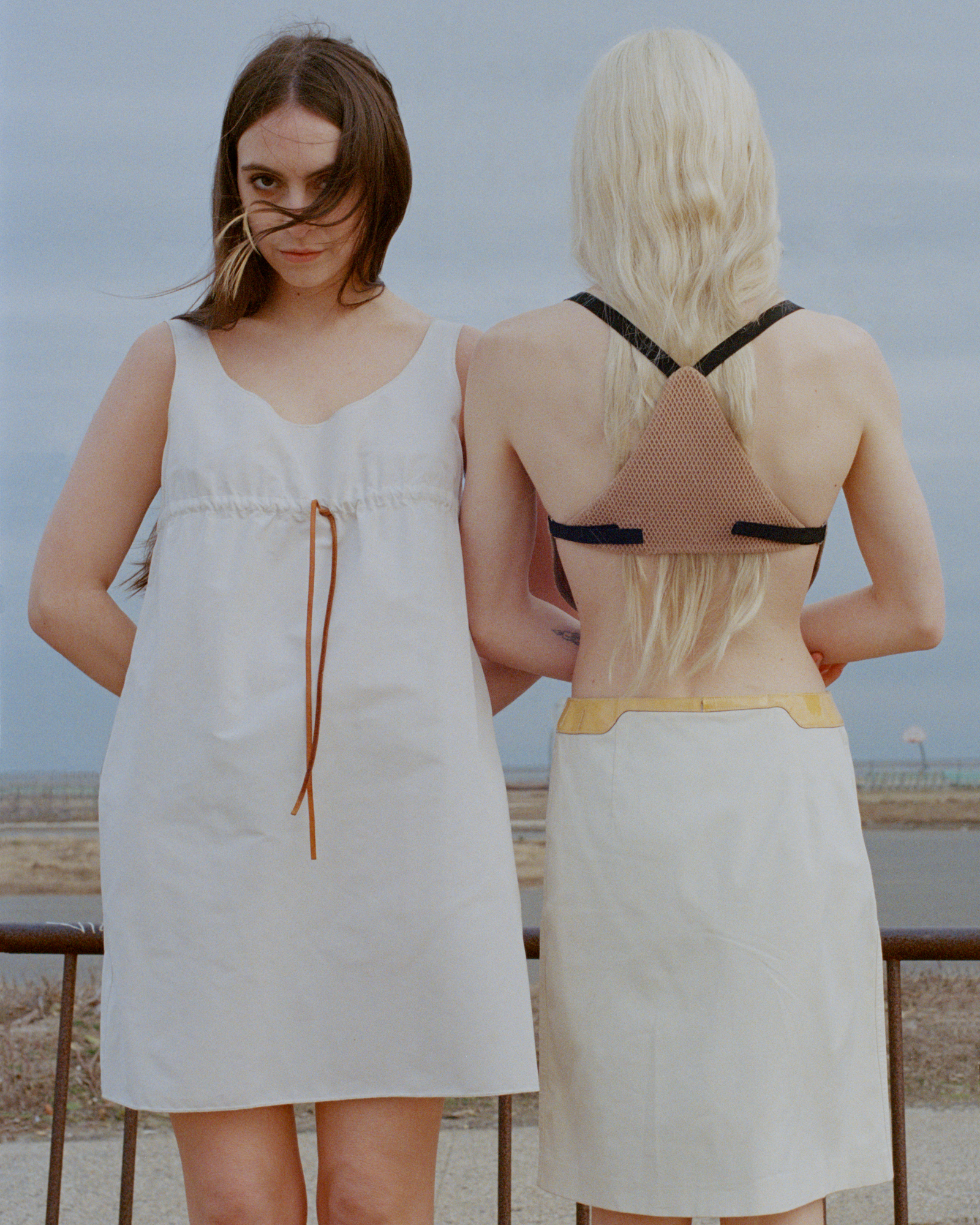 Song's not wrong. Prada Sport has probably been infiltrating your Insta feed for a while now. Recently, the iconic nylon-heavy line even made an official comeback on Prada's fall/winter 18 mens runway. "It became clear that Prada Sport was coming back in a huge way, along with the current logo craze we're all witnessing right now," Song says. "Though we didn't plan it to be a hype activation of any sort, it is definitely obvious that everyone is loving Prada right now!"
Here's some of what's up for grabs: a Prada neoprene waist cincher from the 90s, a 1990 Miu Miu windbreaker, and a sleeveless nylon Prada Sport shirt from 1999. Get them at Opening Ceremony from Monday 16 if we haven't raided the whole place first.