'my house' shows voguing is much more than madonna and 'drag race'
The new docuseries about New York City's voguing ballroom scene is a celebration of black and Latino LGBTQ culture.
In 1991, Jenny Livingston released Paris Is Burning, an award-winning documentary about New York City's underground scene created by black and Latino gay men and trans women. The film exposed the public to the world of ballroom, a subculture created by and for marginalized communities.
Ballroom has had an undeniable influence on mainstream entertainment. It saw the origination of voguing as a dance and iconic phrases such as "spilling tea" or "throwing shade," which were once niche and are now ubiquitous. Just watch an episode of RuPaul's Drag Race or one of Wendy Williams's "Hot Topic" segments to see how ballroom has seeped into popular culture.
Now, more than 25 years later, VICELAND's new series My House introduces viewers to the next generation of voguers, competitors, and commentators looking to cement their legacy in the ballroom scene. We follow the stories of Tati 007, Alex Mugler, Jelani Mizrahi, and others both at the balls and in their personal lives, as they navigate societal challenges like race, class, and gender.
Representation isn't just about whose stories get told, but also about who gets to tell them and how they construct that narrative. The creative team behind the VICELAND show is black and some identity as LGBTQ as well. i-D caught up with field producer Nneka Onuorah and executive producer Elegance Bratton of My House to learn more about the vital series.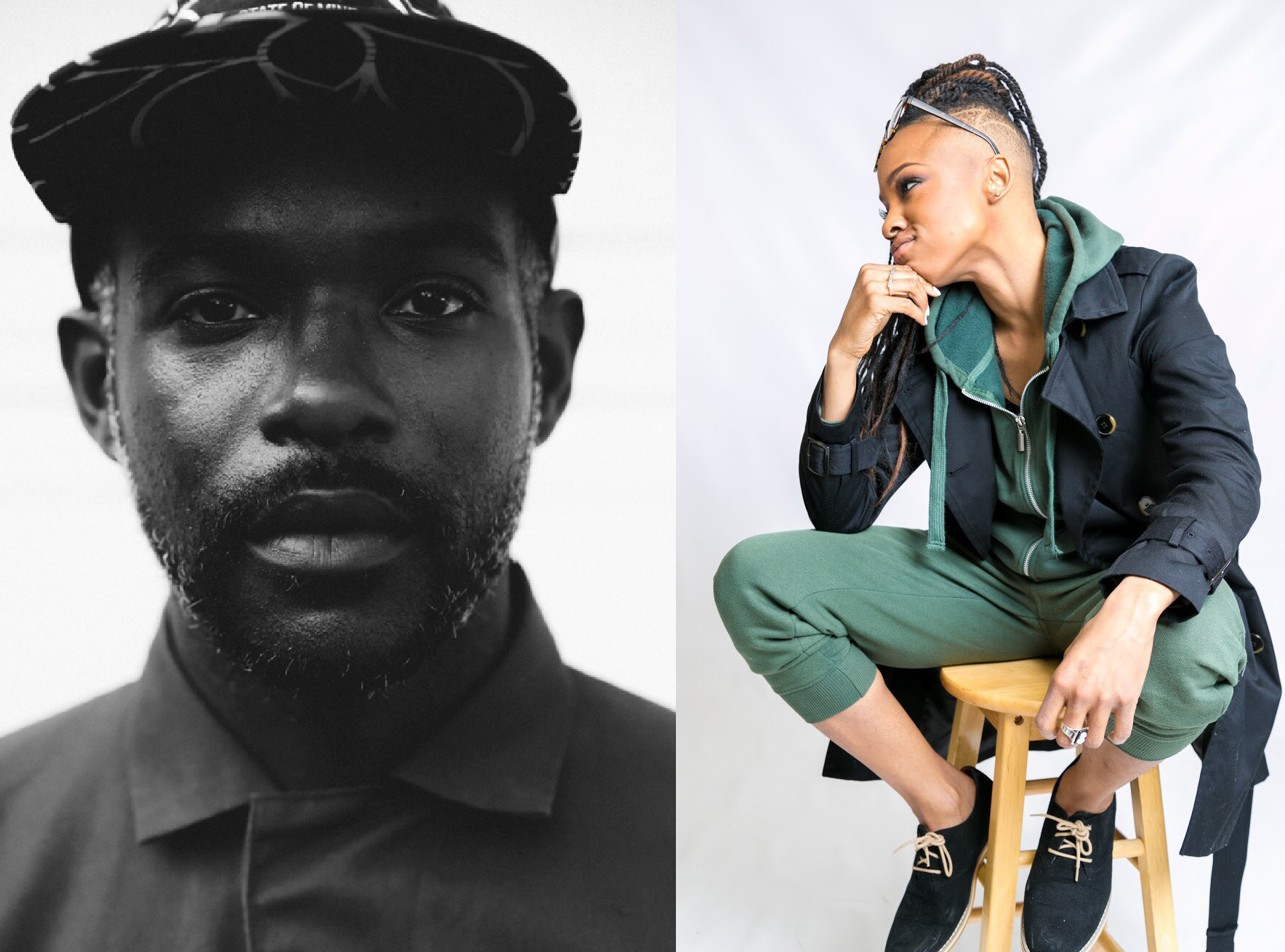 What's your personal connection to the ballroom scene, and what inspired you to tell the story of the community?
Elegance Bratton: I look at our incredible cast as great artists of their generation. Their journey's from the ballroom to the mainstream on many levels mirror my own. My association with the culture began when I was kicked out of my home for being gay as a teen in the late 90s.
As my relationship with my mother deteriorated, I would go down to Christopher Street and would be so relieved to be surrounded by other queer black folks. I would watch them vogue from the sidelines and every so often they would try to recruit me to this or that house. When I look at vogue I see the resilient spirit of tens of thousands of young people in America who are going through what I've been through. Young black people are sources of light, love, and creation.
Nneka Onuorah: Growing up, I used to go to this place called The Door which was around when I was in high school. It was a place that offered development and health services to LGBTQIA youth in New York City. We would do fashion shows, have meals, record in a recording studio, etc.
Every Monday The Door would have balls. I use to walk the Butch categories with my friends. Funnily enough, a lot of the My House cast went to The Door as well. It's crazy how life goes full circle and my career has led me to be blessed enough to be able to help tell these stories after being a part of that world and it being a part of me.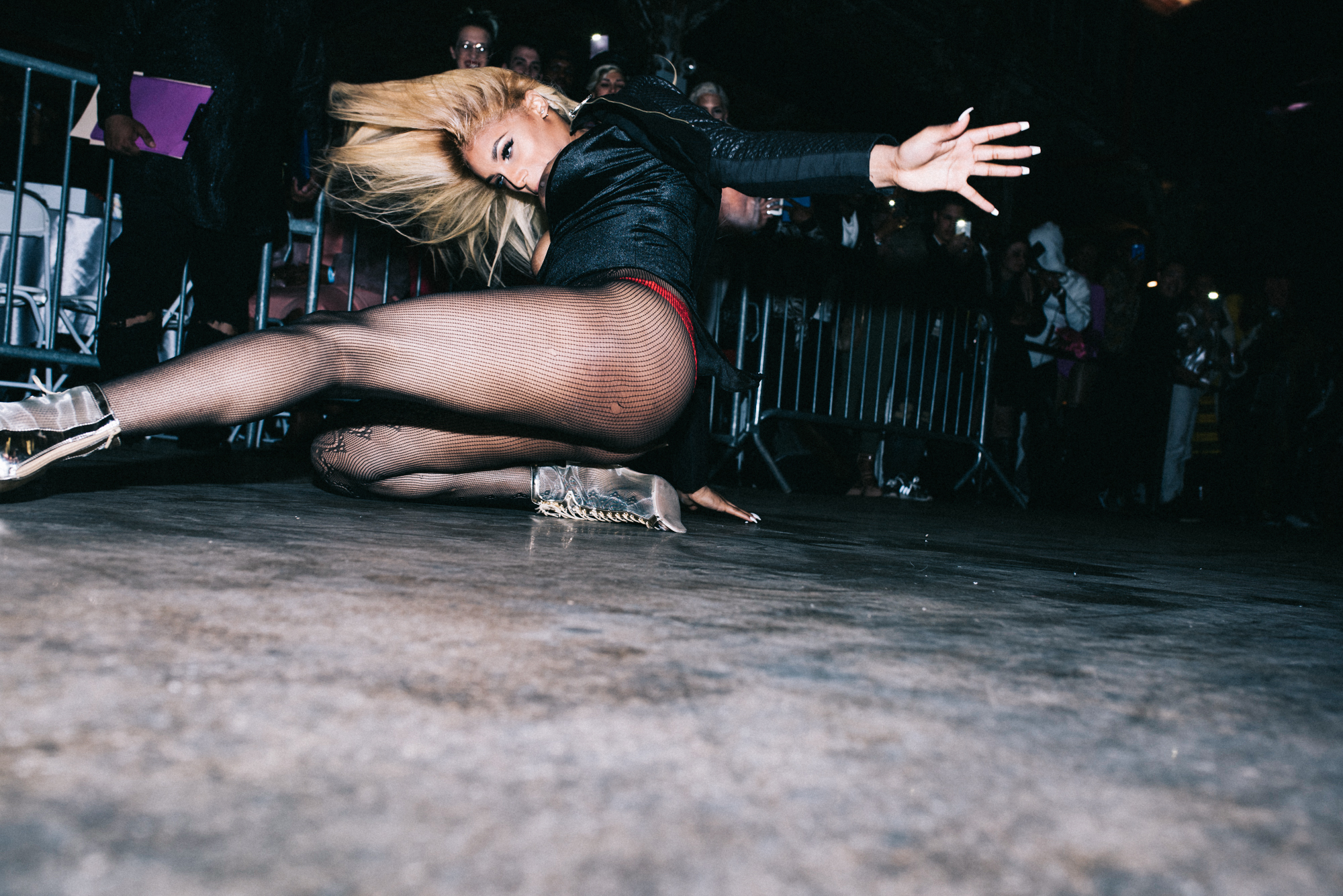 What was the most fun or surprising part of working on this series?
Elegance: The most fun part is working with our amazing cast and crew. Tati, Alex, Relish, Precious, and Jelani. OMG, they were so generous in allowing us access to their lives. Our incredibly talented crew were super kind and professional in understanding the level of intrusion and always negotiating the access.
I was adamant that the crew on this project reflect the cast. Our crew was mostly female, of color, and queer. We always stayed sensitive to the level of access we requested and its impact on our casts and the communities we all represent.
Nneka: We learned so much about the world and ourselves through spending so much time with the cast. They are funny, thoughtful, and honest. And beyond the amazing qualities of the cast, the ballroom scene actually teaches something more that perhaps our country should practice. It teaches us what it truly means to live in the mantra of life, liberty, and the pursuit of happiness.
What venues/neighborhoods do the ballroom scenes occur in nowadays? Are there any particular parties or events that stand out?
Elegance: Keep an eye out for the return of Vogue Knights on social media. Balls happen everywhere from Elks Lodges, to community centers, to clubs, high school gyms, church social rooms, etc.
The whole concept of the House Ballroom Scene is that houses are about the people in them and not necessarily the physical structure. This mindset applies to the balls themselves. A ball can happen anywhere as long as the girls show up and vogue down.
Nneka: I feel like the ballroom scene has definitely had its shifts. The Kiki balls are lit. Those vary in location. I truly enjoy the good energy at House of Vogue that takes place at the House of Yes in Brooklyn.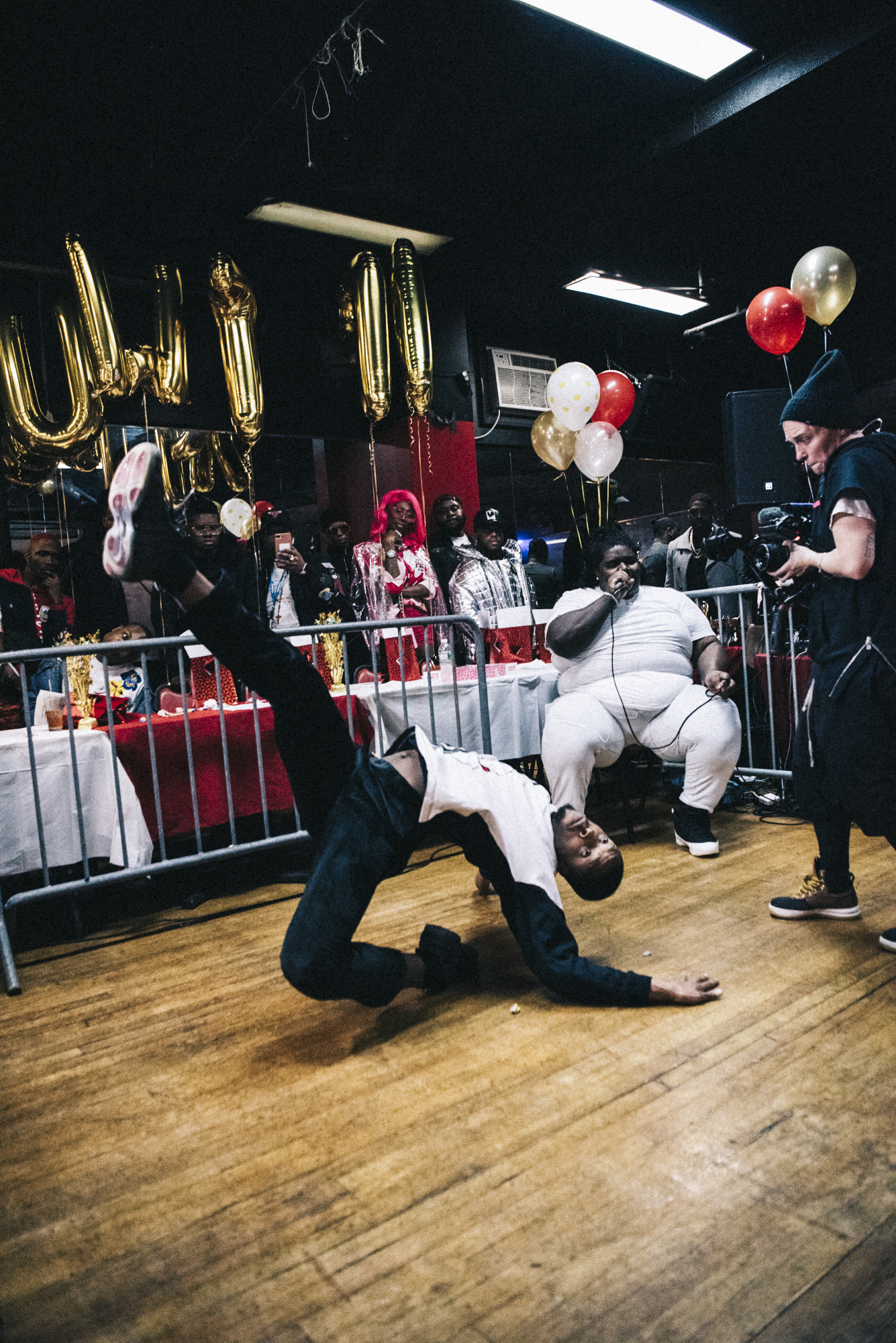 Ballroom is clearly a "for us by us scene," why do you think the need for this type of community exists?
Elegance: I believe a part of this has to do with the inability of the gay rights movement to engage people of color. The FUBU nature of the ballroom scene has to be that way because the culture simultaneously educates working class communities of color about the variant queer identities within them, but also shelters the exiles of uninformed families. In this way the FUBU nature of the culture is both a necessary survival tactic and outreach strategy.
Nneka: For us by us is important. When you struggle to be heard, it's important to have a space where you can use your voice and amplify it. Ballroom is a form of activism. It says I'm taking everything you said I can't do and I am going to show you just how much I can and will do.
What are the some of the stereotypes about ballroom or the people who participate in the scene that the show tackles or disproves.
Nneka: The stereotype that everyone is living, sad depressing lives because of oppression. No honey, they are living their best lives and growing and booking gigs, having relationships, and learning. They are not victims. There are hardships, but it has not held them down.
Elegance: I'm not really interested in the politics of respectability. I don't feel a responsibility to dispel stereotypes of the culture on camera.
What are the social issues facing members of the ballroom community, and how are they explored in the series?
Elegance: The social issues facing the ballroom scene is the dawning of Trump America. The ballroom scene deals with homelessness, HIV/AIDS, unemployment, illiteracy, racism, homophobia, transphobia, addiction, and police brutality. The community has been dealing with some combination of these issues since at least the Stonewall riots. My House challenges these issues by respecting the agency of our cast.
Nneka: I definitely think finance is a big topic. Being underpaid and not necessarily knowing how to make that grow and build into passive income. This is especially true as a lot of the community are underpaid for commercial endeavors.
In what way do houses provide stability and support that members of the community wouldn't otherwise have?
Elegance: A house is a gay family that comes together to storm a ball and spends quality time together. The main support it offers is that these families allow these queer youth to grow up as what they identify as. For me, I could never explore and grow into myself as a gay man in my mother's house. As a member of the House of Labeija, I would be able to be myself but also get exposure to older generations of gay men
Nneka: Ballroom has houses. I believe that being a part of the houses in the ballroom scene gives people a sense of stability. These house fathers and house mothers are going out and finding business opportunities for their house members. They are their confidants and their friends. They provide protection, love, and fun.
How does this show celebrate the cultural diversity of the characters without tokenizing them?
Elegance: We listen to our characters and believe what they have to tell us about their lives. Further, we exist fully submerged in their world. These characters are not forced to explain themselves in interviews. Rather we look to them for insight. I want to bring the viewer into the ballroom scene the way any newcomer would be brought in. This is not a show filled with talking heads giving definitions. My House is about the humanity of the competition not just the spectacle of it.
Nneka: We went into the show with compassion, love, and openness. The team behind the scenes was for us by us too. Everyone's voice was important and they were able to tell their own stories.
What message do you hope viewers take from the show?
Elegance: I want audiences to know that within each of them lies the power to be your best self. No matter what shit people throw at you or no matter how low you feel, you are cunt. In the ballroom scene, being cunt is better than being fierce. It means you are OVAH the top. It means everybody wants to fuck or be you. I want them to know that if the people you were born to don't love you, you can still find love.
Nneka: You are bigger than your circumstance. We are more alike than we are different.
This interview has been edited for clarity and length.
New episodes of 'My House' premieres on VICELAND April 25.