Photography Claire Shilland. Styling Louis Prier Tisdall. L: Shirt and T-shirt Burberry. R: Jumper Cav Empt. Jeans Versace.
how slowthai became britain's most subversive crossover act
With the mood of the nation permeating his upcoming full length debut, What's So Great About Britain? Slowthai proves himself as an artist both of his time and for his time.
Photography Claire Shilland. Styling Louis Prier Tisdall. L: Shirt and T-shirt Burberry. R: Jumper Cav Empt. Jeans Versace.
This article originally appeared in i-D's The Homegrown Issue, no. 355, Spring 2019.
Slowthai is excited. "Mike Skinner's coming to my house on Wednesday," he says, before we've even sat down. "To my room where I used to listen to him!" What might read like a name drop on paper comes across like nothing of the sort in real life. You see, Slowthai is excited about the upcoming session because his mum – young when she had him and his four siblings – used to listen to The Streets in the car. In fact, the pre-Slowthai Slowthai, or Tyron Frampton as he was known back then, was so obsessed with the band that he became an avid collector of Clipper lighters, the group's everyman elevating logo. "Mike Skinner's from the Midlands too," he says. "When I first heard him I was like, he sounds like me!"
Of course, there are other reasons to be excited as well. In the year since he was featured alongside Dave, Flohio, K-Trap and Octavian in i-D's UK rap portfolio, the Northampton-born artist has gone from cult hero to, perhaps, Britain's most subversive crossover act. Releasing seven singles, and one critically acclaimed EP, Runt, in 2018 alone, the 24-year-old has managed to outgrow the grime but-make-it-Midlands tag, crafting music that feels theatrical and urgent, angry but full of humour. Little wonder he found himself crash landing in the BBC Sound of 2019 list. "I have to remember at one point in time, no one wanted to listen to nothing," he says. "Now I've got I don't know how many people listening. I've got the attention of people."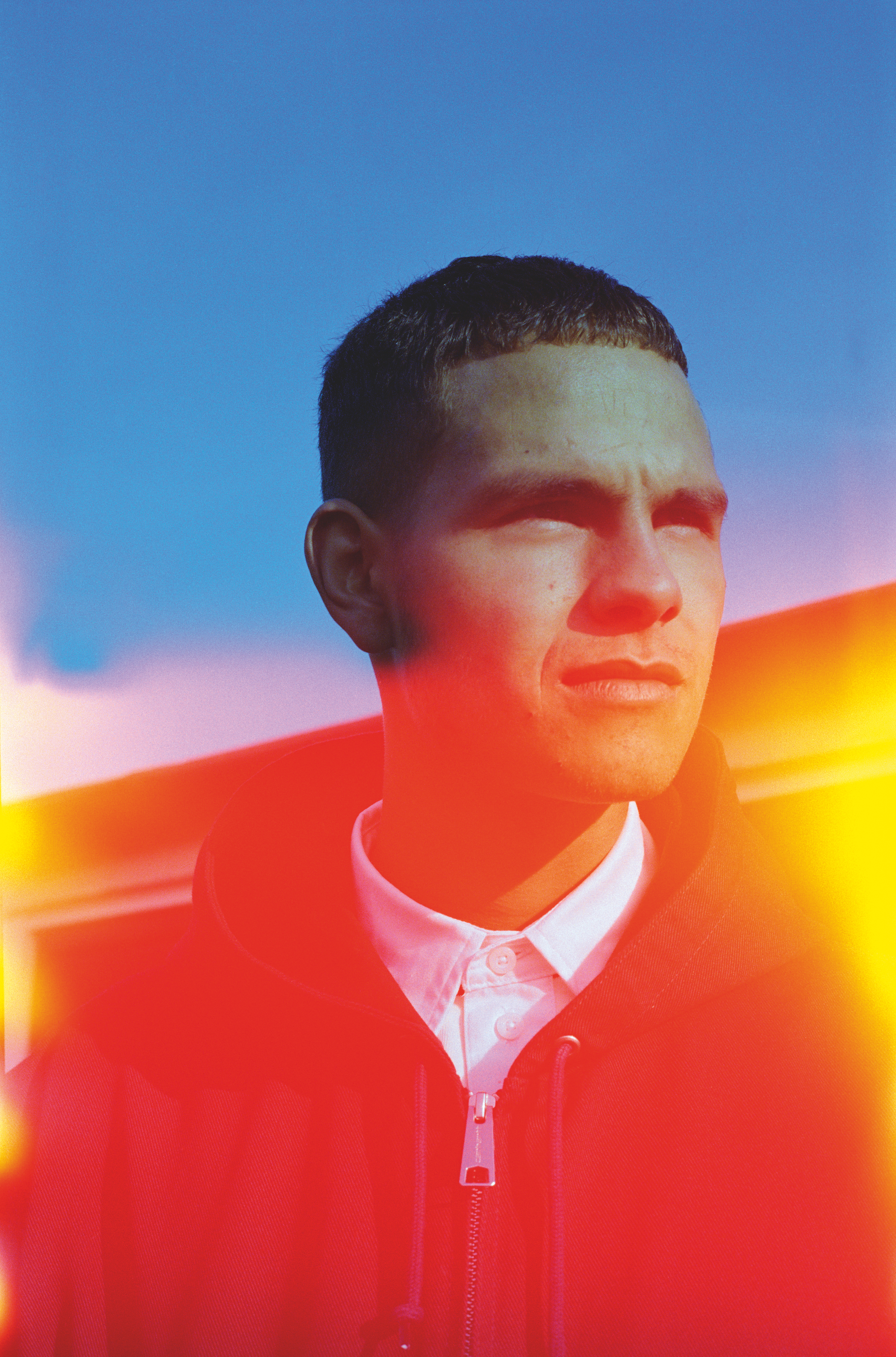 If grime was the punk explosion that first made clear the extent of youth disaffection in Britain today, then Slowthai is the artist examining why it is that young people feel the way they do. While he baulks at the idea of being the voice of a generation ("I just want to be the voice of the people who want to hear it," he says), he is clear about using his platform as a way of shattering whatever status quo he can lay his hands on: be it the perceived ruralness of his upbringing on single T N Biscuits ("The farmers are coming"); to his masculinity probing video for Ladies, which saw him recreate Annie Leibovitz's famous photo of a naked John Lennon and Yoko Ono, with his model girlfriend, Betty.
"My thing has always been, what's the point of just being another…" he searches around for the right word. "Another 'William'," he decides. "There's a million Williams in the world. So what am I actually doing? What can I do differently to actually make people think? I feel like we're all born with that thing; that we're here to do something. And I just always felt like there was something bigger that I had to do."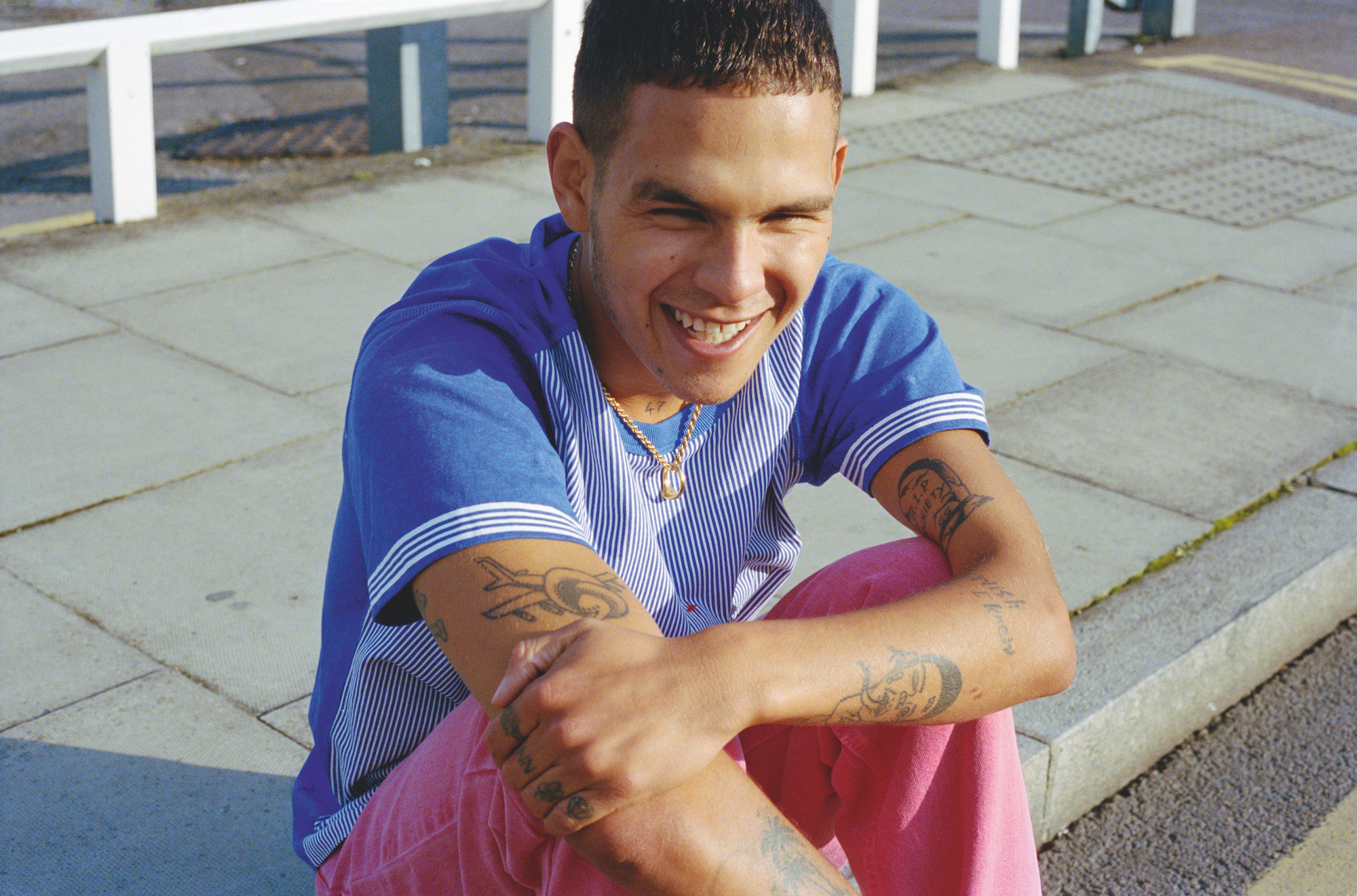 You'd imagine part of that search stems from growing up on a council estate in Northampton, a town which, bar perhaps The Reverend Richard Cole of The Communards, is not exactly renowned for world beating musical excitement. It's an essential part of the Slowthai story -- he is, when we meet today, wearing a Northampton Town F.C. training top -- but one that has become somewhat of a millstone around the artist's neck: a near constant stream of questions about staying 'true to his roots', as though working class artists from the provinces should resign themselves to forever rapping about drug deals and Rizlas, while the middle classes crack on with setting metatextual discourse.
"It's that thing, it's constantly attached to me," he says. "It's Northampton, Northampton, Northampton. And I love my home, but at the same time I am not Northampton. I'm Tyron Frampton, I'm Slowthai, I'm my art. If you want to put me in something say I am a human being that's trying to grow. A plant, a flower that's trying to blossom. We're too caught up in where people are from. And that's what's wrong with everything."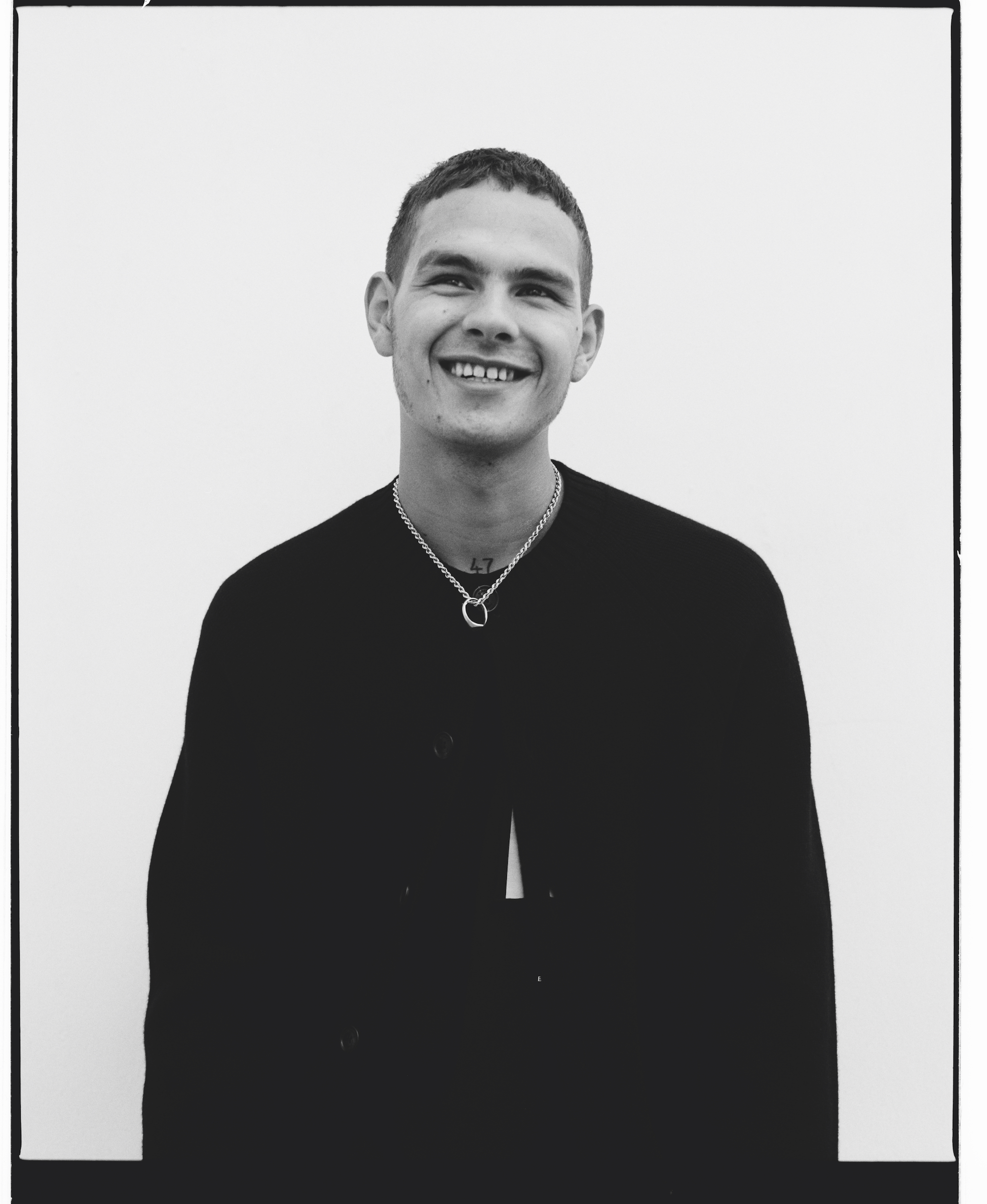 Wrong, you'd imagine he'd agree, with the chain of events set in motion when 51.9% of Britain voted to leave the European Union in 2016. At the time of writing, the 29 March exit date has yet to pass, with no clear plan of what will happen, or indeed what primitive bartering system may well be in place to buy this magazine afterwards ("Seven chickens and still worth it!"). The mood of the nation, however, permeates Slowthai's upcoming full length debut, What's So Great About Britain?, with all the insight and understanding you'd expect from an artist both of his time and for his time.
"As a kid, growing up on estates, with most people around me on the dole, or not even able to get on the dole, or being in and out of jail, I've never seen nothing that great about Britain," he says of the album's brilliant, incendiary title. "All we had was each other. And the referendum took that away from us.
"It makes me angry," he continues. "But I don't want to get angry. I just want to see it for what it is and make some kind of change. I'm not saying that anything I say is completely right or the gospel truth. I'm just saying what I believe and I what believe is that the thing that makes Britain great is not what we've done as a country, or even the title of the country. It's family, it's community, it's the people that surround you, the people you're closest to and how you connect with them. If we have to struggle first to see that then that's what we do. But we've always got make to make ourselves grow."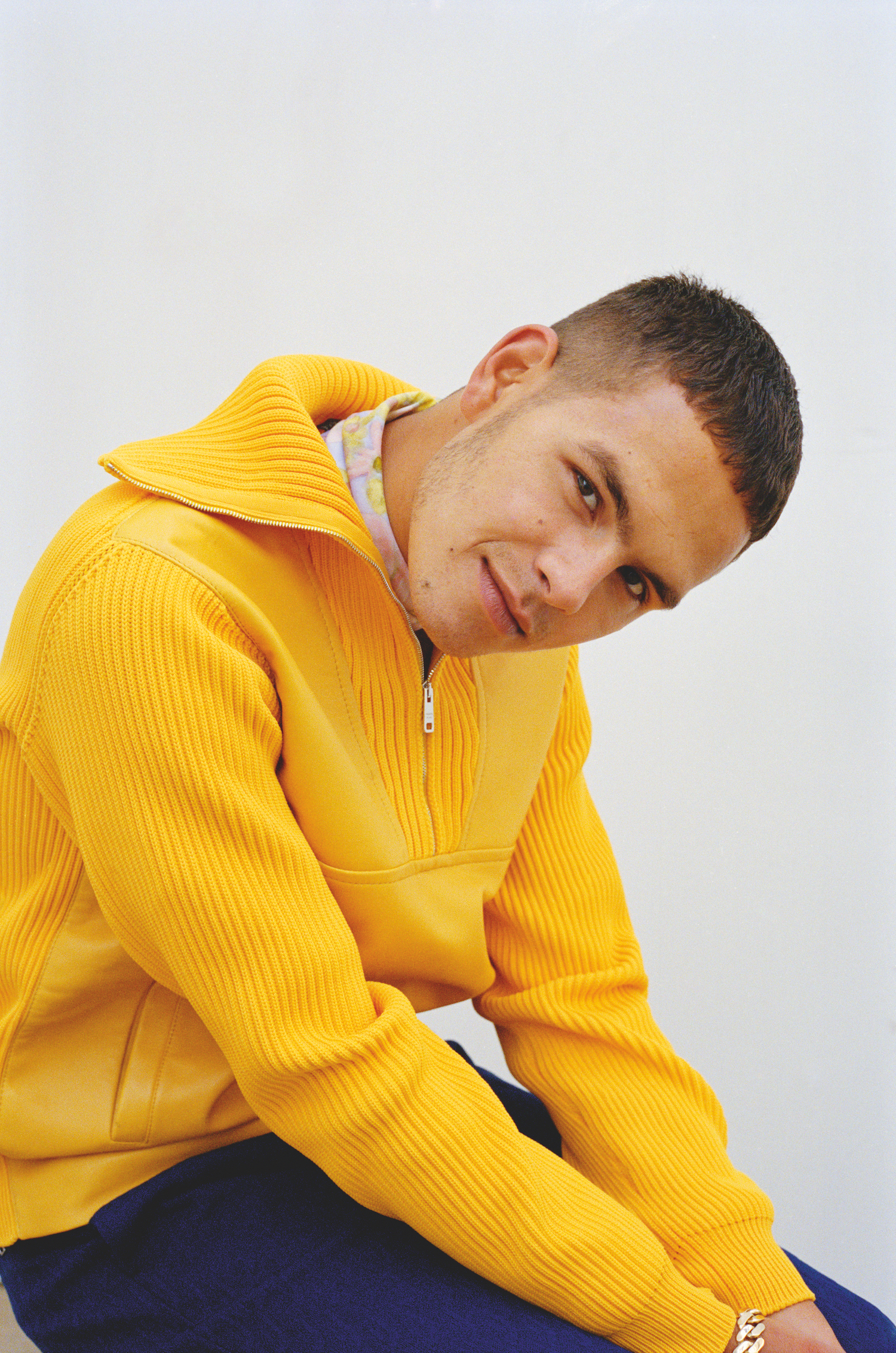 Credits
---
Photography Claire Shilland
Styling Louis Prier Tisdall
Grooming Nao Kawakami at Saint Luke
Photography Assistance Jodie Herbage
This article originally appeared on i-D UK.