the power of women designing for women
With luxury resale sites reporting rising demand for Phoebe Philo-era Céline, Susie Lau reflects on the importance of female fashion design.
|
24 October 2018, 12:56pm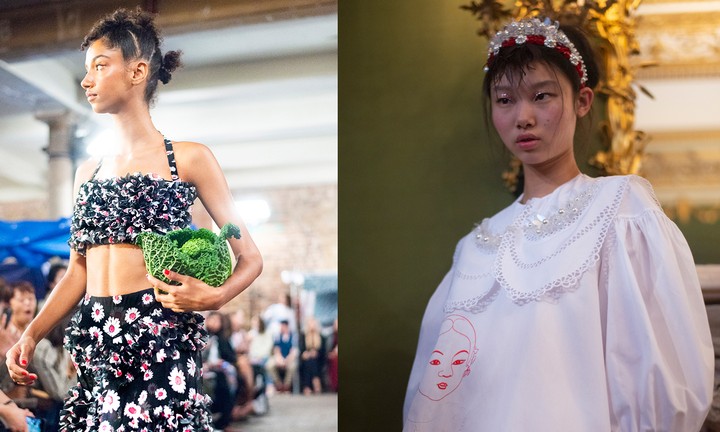 In the absence of Phoebe Philo — one of fashion's most powerful visionaries — from the fashion week show schedule this season, wearing clothes designed by women, for women somehow takes on a new significance. I remember experiencing a sartorial epiphany when I once donned a Phoebe Philo-era spring/summer 16 Céline suit -- the shoulders slouched and allowed me to assume my natural sloth-like posture. The trouser hems were of a slightly truncated length -- perfect for slubbing around in trainers. It wasn't a suit that necessarily projected power with its sharp lines, but rather an intuitive piece of attire that somehow just slotted into the day-to-day of humdrum life.

That's the Philo gospel -- clothes that make you feel strong, that compliment self-assurance in a comfortable and understated way. Designs that truly feel made for the woman within them. It's why Philophiles congregated in their deconstructed trench-coats, fully-fashioned knitwear and enlarged cuff shirting, and have collectively mourned the loss of old Céline. The eulogies to Philo's work carry on through Instagram accounts like @OldCeline, created by Toronto-based Gabrielle Boucinha only two months ago, which quickly garnered a rapid following. "Old Céline had such loyal customers because it was truly unique and progressive," explains Boucinha. It's for these reasons that resale websites, from Vestiare to eBay, are reporting an increased amount of searches for Phoebe-era Céline, and increased price, too, as people are desperate to get their hands on whatever they can by the designer, while they still have the chance.

In the decade that Philo was at Céline the female gaze in fashion has expanded and diversified, broadened in aesthetics beyond the singular and innovative vision she proposed back in 2009. What Philo did was fill a much-needed gap, and since then female creativity in fashion has flourished. In the wake of the loss of one female authored-vision, wearing clothes designed by women feels differnt. Those ruched, embroidered and emotive layers of Simone Rocha feel all the more precious. Molly Goddard's dresses of excess tulle have taken on new, nuanced dimensions, so much so that even psycho killers like Villanelle, portrayed by Jodie Comer in Phoebe Waller Bridge's hit series Killing Eve, can look deadly in a voluminous candy-pink number. For PR and champion of female designers, Daisy Hoppen, their primary appeal lies in their consistency, unwavering to seasonal trend cycles. "I love how they make me feel as well as how they fit my body," says Hoppen. "Both designers have a real sensibility and identity from season to season that I find reassuring. I feel happy in their clothes -- it's that simple! I don't feel self-conscious even though there could be yards of tulle or cotton and it's perhaps a strong look -- I just feel good!"

The notion that female designers create for "real" life may be a broad generalization, but it isn't an inaccurate one. Especially when you consider the number of independent labels created by women that have sprung up in the last decade, carving out their own niche and doing it with "real" life in tow, designing for practical needs as well as whimsical desires. "I own clothes and accessories also made by men, but I do enjoy the view point that designers like Molly, Simone, Susie Cave (Vampire's Wife), Hannah Weiland (Shrimps), and Rejina Pyo give," Daisy says. "I also appreciate how much they are juggling in their lives -- from children, to running a team, traveling, and growing up in a changing fashion industry -- they are all things I can understand and relate to."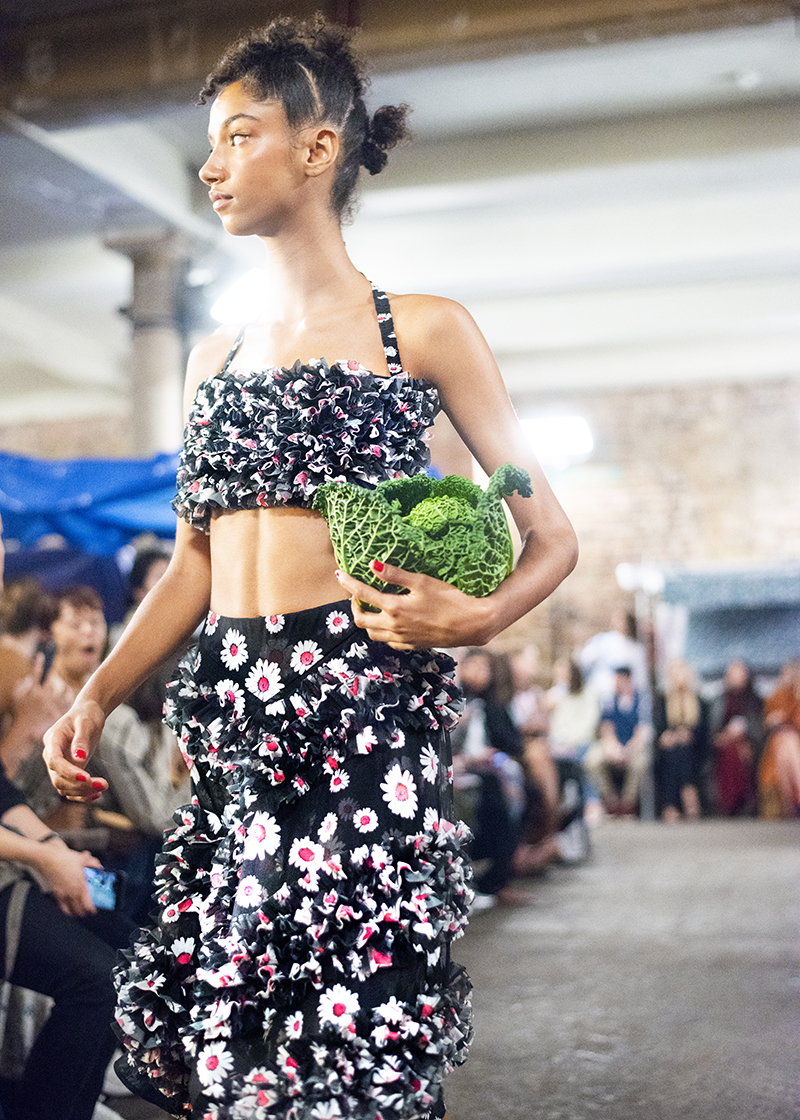 Then there are the OG visionaries that have always gone their own way. Miuccia Prada stands in one corner, and Rei Kawakubo stands in the other. Their heft and contribution to fashion isn't defined within a gendered parameter, but when I personally wear Prada, Miu Miu, or Comme des Garçons I can't help but think of the women who designed the clothes. Their physical images, whether it's Kawakubo's razor-sharp bob and perfecto leather jacket uniform, or Miuccia going all out in neon paillettes and her quotes about the significance of the skirt, are indelibly etched into your brain when you make that Prada or Comme purchase.

For hardcore CdG aficionado, editor and creative consultant Michelle Elie, Kawakubo's mindset and thoughts play as big a part in her wardrobe choices as the physical aesthetics of the clothes. "I find a certain peace and freedom wearing the clothes," Elie says. "I no longer need to play the part of being chic, classic, trendy, elegant, sexy... Rather, I'm being myself without any set of boundaries." Wearing clothes created by women doesn't necessarily negate the male gaze, but a Comme des Garçons jacket, say, from the brand's recent spring/summer 19 collection, slashed at the stomach to reveal a gentle bulge, does its best to put feminist concerns in the spotlight. "She always made it clear that she designs for strong women who are not afraid to be different and do not dress to please a man," says Elie. "I totally identify with this ideology. It has become part of my world in fashion."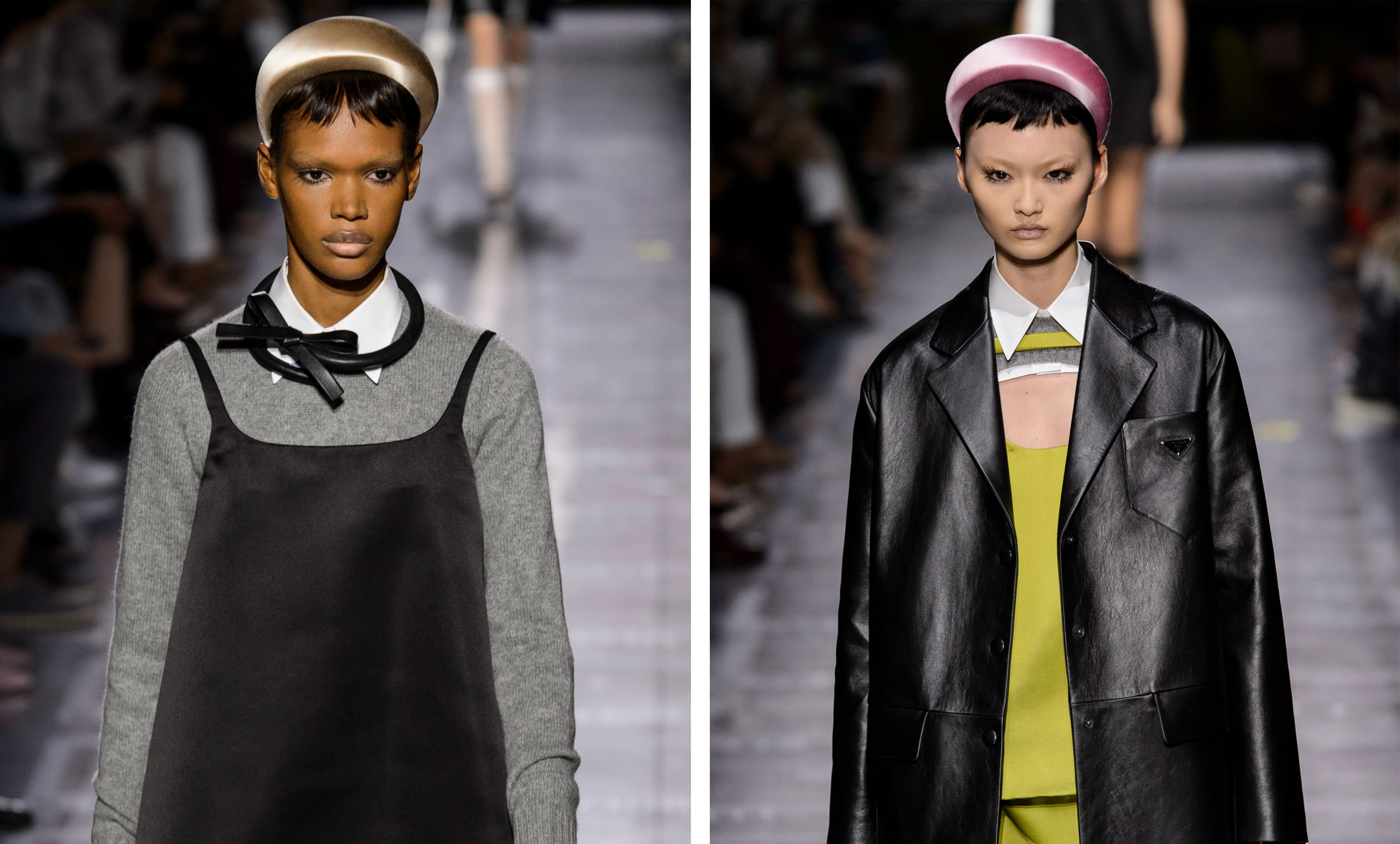 There's a danger when Philophiles talk about this "real woman" that Philo catered towards. That paints women with a single brushstroke, when the reality is far more complex. What we should remember is that what we perceive to be "real" is within our own grasp and permitted by the choices that are presented to us — whether it's the shortest of mini-skirts, the shiniest of sequins, the most voluminous of tulle dresses, or the most difficult of jutting out silhouettes. While we await Philo's next move (Chanel is strongly rumored to be on the cards if Karl leaves), it can't be emphasized enough that female authorship in fashion is vibrant, ever-changing, and through wearing their wares, there's an opportunity to reflect a reckoning of the gender imbalance that continues to reverberate beyond our wardrobes.
This article originally appeared on i-D UK.