join the londoners campaigning for an lgbtq+ community centre
London has no dedicated space that exists specifically for the needs of its LGBTQ+ community. That needs to change.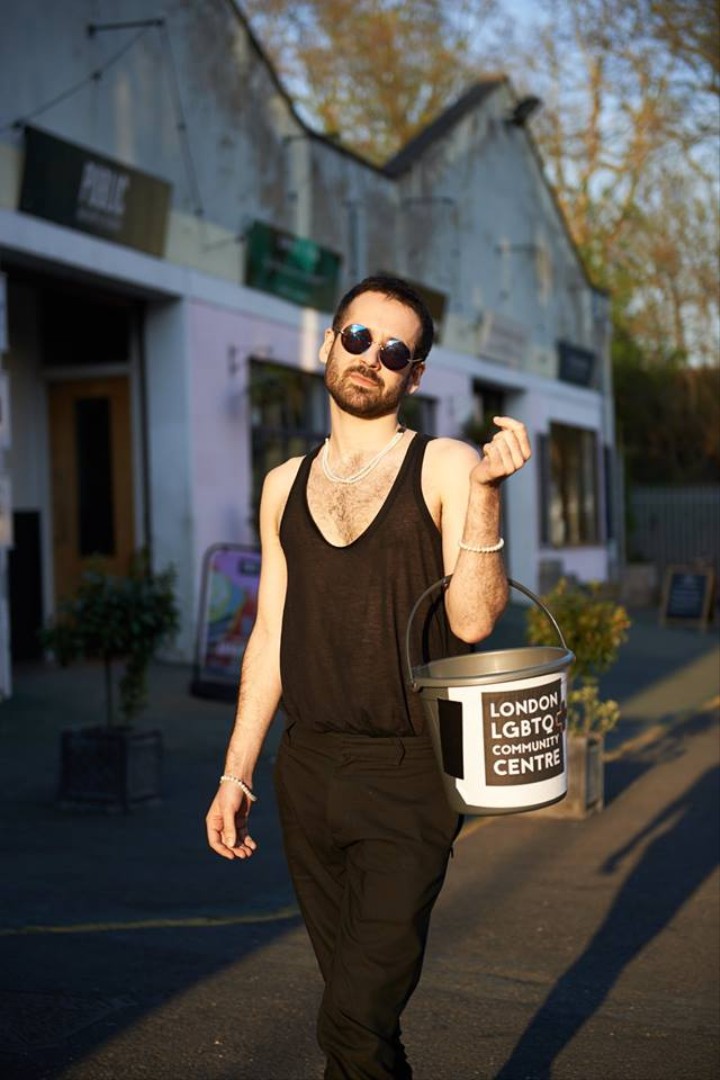 Via London LGBTQ+ Community Centre Facebook
On Friday, a club night called C O M M U N I T Y will take place in East London. Performers from different corners of the city's LGBTQ scene are coming together to volunteer their talents, including QTPOC collective PXSSY PALACE, who are DJing, a performance from notorious drag act Rodent Decay, and a set from legendary DJ Hannah Holland. But while the party promises to be explosive (and rage on for eight hours, no less), the goal is somewhat more serious.

C O M M U N I T Y is being thrown to raise money for an LGBTQ+ community centre. New York has one. L.A. has a couple. Berlin has one specifically for refugees. But as it stands, London has no dedicated space that exists specifically for the needs of its LGBTQ+ community, somewhere that people can convene without alcohol being a focus. It would somewhere to meet like minded people when you're feeling isolated.
And as the stats have it, queer Londoners are feeling isolated. Last year, the London Assembly released research on the mental health of London's LGBTQ+ community and found that 40% experience mental health problems, compared to 25% of the wider population. In particular, trans people are at risk; the LGBT charity Stonewall found that 48% of trans people under 26 say they have attempted suicide, a deeply disturbing statistic.
London did have a community centre once. From 1985, the Greater London Council (GLC) and lots of amazing volunteers ran the London Lesbian and Gay Centre out of a site in Farringdon until the building's premature closure in the 1990s. In 2016, PACE, London's leading LGBTQ+ charity closed its doors due to funding difficulties, and today, in an age of government austerity, funding to services that act as lifelines to LGBTQ+ people remains minimal.
According to the journalist Michael Segalov, who is involved in the campaign, the new LGBTQ+ Community Centre would serve as a meeting point, workspace, and social centre, with aims to have facilities for performances, exhibitions. It would be a place to access information about things like sexual health, transitioning and mental health support. The place they have their eye on is in Hackney, and boasts over 4000 square feet.
Molly, a mum whose 12-year-old son has recently identified as trans says a place like this would have made things a lot easier for her family: "I have struggled to find other trans parents. If there was a place to meet other parents who are just at the start of the journey, it would be a place of solidarity where we can all support each other and celebrate our children and trans lives in a safe space."

Given that the community centre would be totally accessible and cater to all sections of LGBTQ+ society, including people of all gender identities, ages and races, it's not hard to see why the project already has some important backers, including Labour Party leader Jeremy Corbyn, Mayor Sadiq Khan and Hackney Labour MP Diane Abbott. Speaking at the fundraising launch event a couple of weeks ago, Abbott said:
"I'm here to say how much I support the London LGBTQ+ Community Centre project. Anything I can do to help in the future I will do. When I first joined the Labour Party, you couldn't win a vote on LGBTQ+ rights. I've lived to see a Tory Prime Minister take through equal marriage, and that is a testimony to the campaigning and the struggle of the people in this room. But, there is still more to do."
According to the activists fundraising for the centre, the money raised will be spent on fit out costs and getting the place up and running. However, there is still a long way to go in reaching their goal in the final month of fundraising. They hope Friday's club night makes a strong contribution, and encourage anyone to come along. But if you're not in London, you can donate any amount to the Crowdfunder here or reach out via the project's Facebook page if you want to volunteer a skill instead.
C O M M U N I T Y is happening at STYX in Tottenham on Friday night from 8pm .