the photographer shining a spotlight on people with skin conditions
"I hope this project will empower people and help normalize different kinds of skin," — says Peter DeVito.
Peter DeVito has suffered from acne for most of his life. Growing up, it limited his ability to interact with others and seriously affected his mental health. Now he's turning the stigma attached to having bad skin on its head, by taking close-up, unretouched photos of himself — accompanied by empowering slogans about self-acceptance — and posting them on social media. Inspired by the positive reaction he received, and galvanized by the skin positive movement that's currently sweeping the internet, for his latest project Peter is casting the net a little wider and turning his lens onto people who suffer from a range of skin conditions.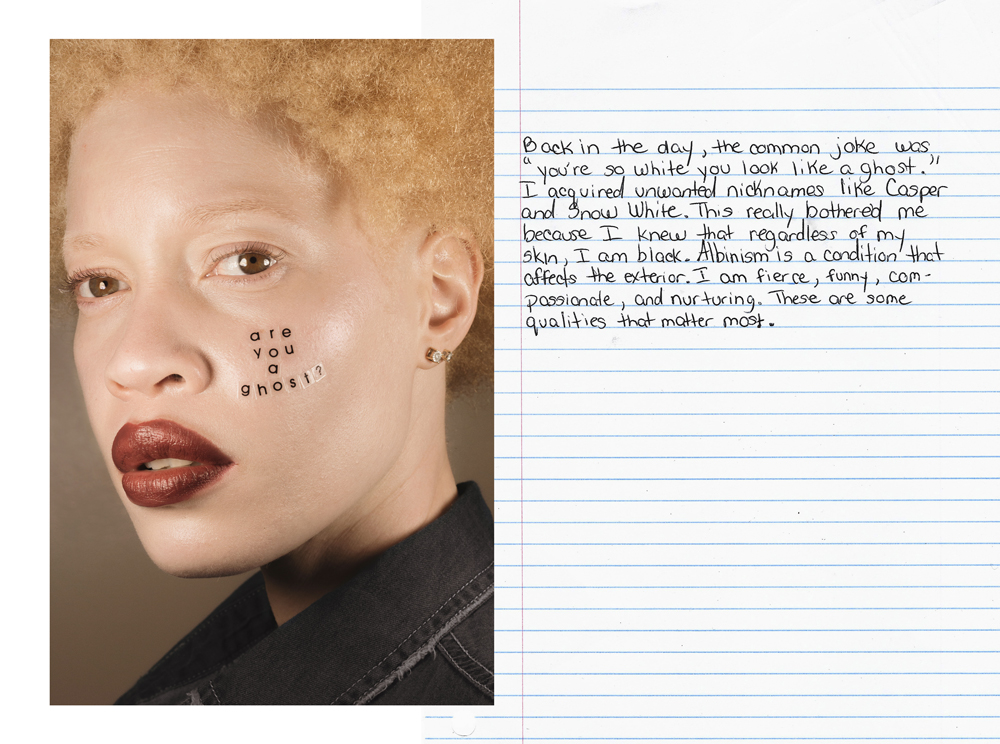 "After posting my unretouched acne images on social media, I received numerous messages from people with albinism, vitiligo, freckles and birthmarks asking me to make work that they could relate to," he says. "I wanted to expand what I've been working on and give people with other skin conditions a platform to tell their stories as well. I hope this project will empower people and help normalize skin conditions."
When it came to photographing his subjects, Peter wanted to show that they were more than their skin conditions — they are not defined by them. The style of the new series is in keeping with his previous one — close-up, un-retouched images of people with various skin conditions, accompanied by powerful statements about self-acceptance tattooed across his subjects faces. Next to each portrait, Peter has placed a handwritten account from each person, detailing their experience of living with skin conditions and the stigma that comes attached to them. "My birthmark does not make me ugly," writes Amber, whose large birthmark stretches across her lips. "I will never apologize for being me," writes Amy, who was born with vitiligo." It's pretty moving stuff.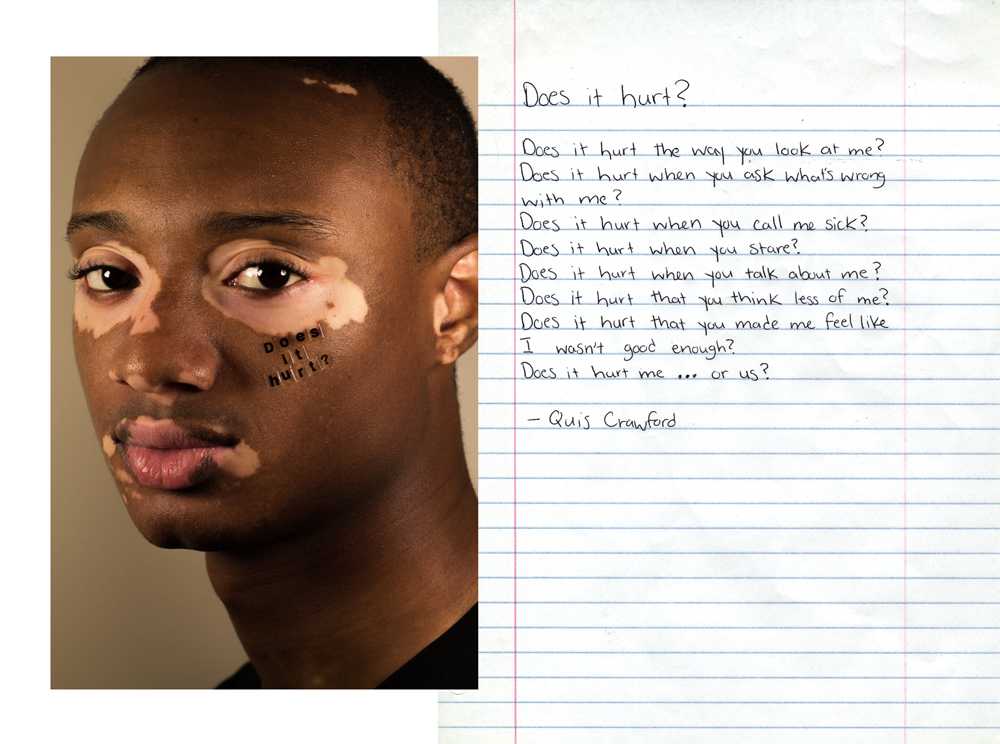 "Doing this project, I've learnt that things can only define you if you let them," Peter continues. "I hope that doing this project will make people realize that we need more models with diverse skin. The more models people see with different complexions, the more normal skin conditions will become."
Here we take an exclusive look at the series.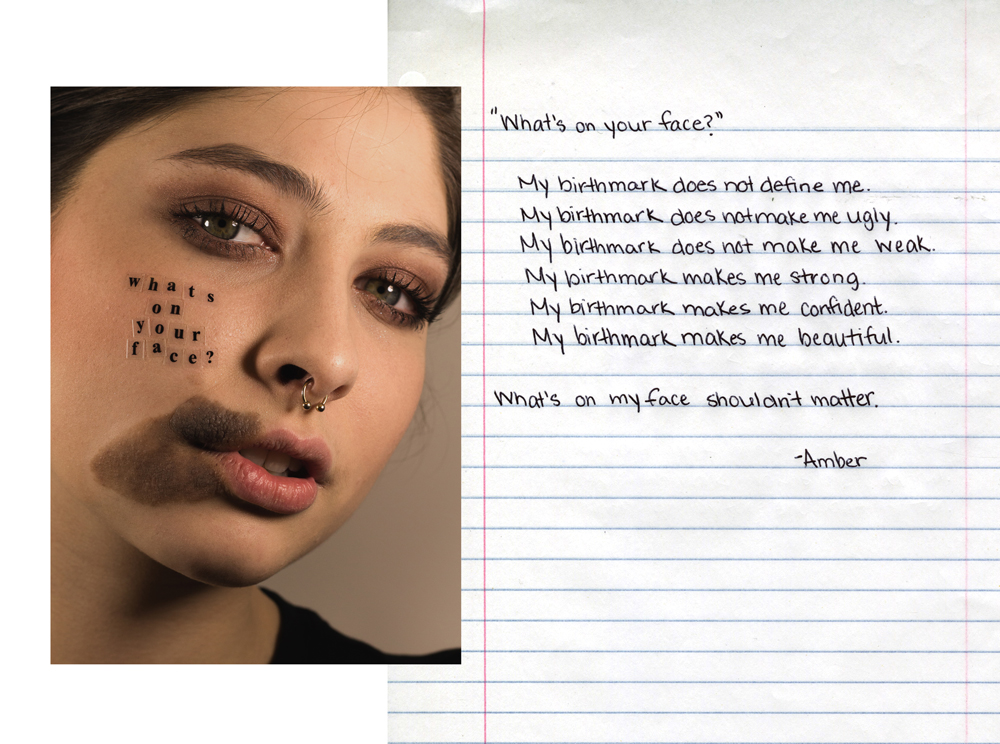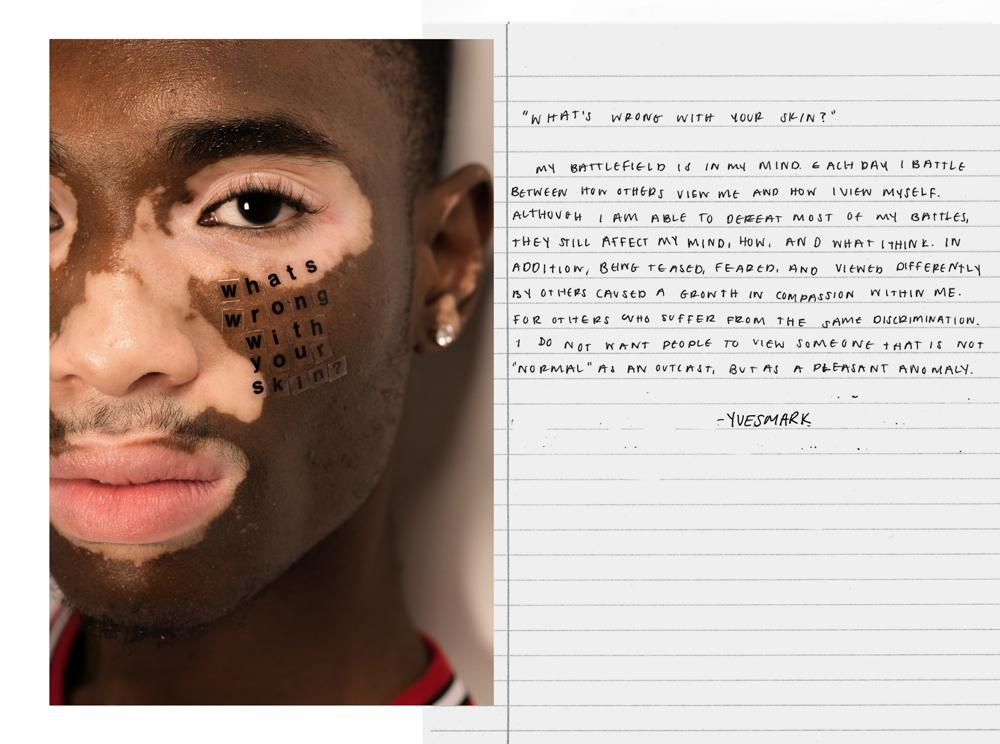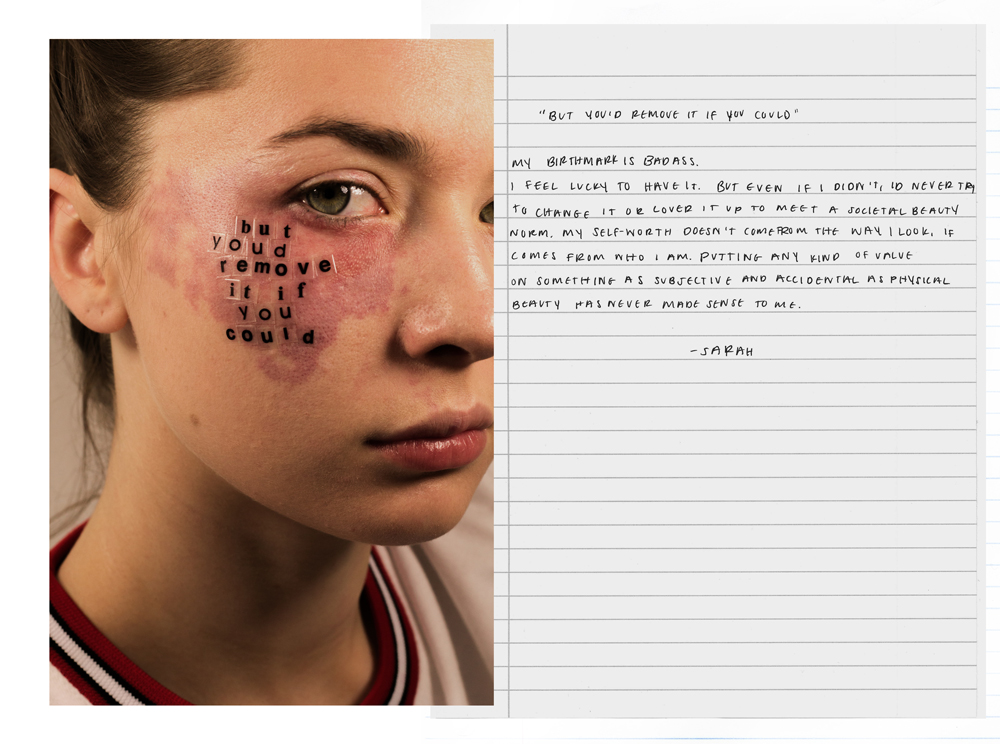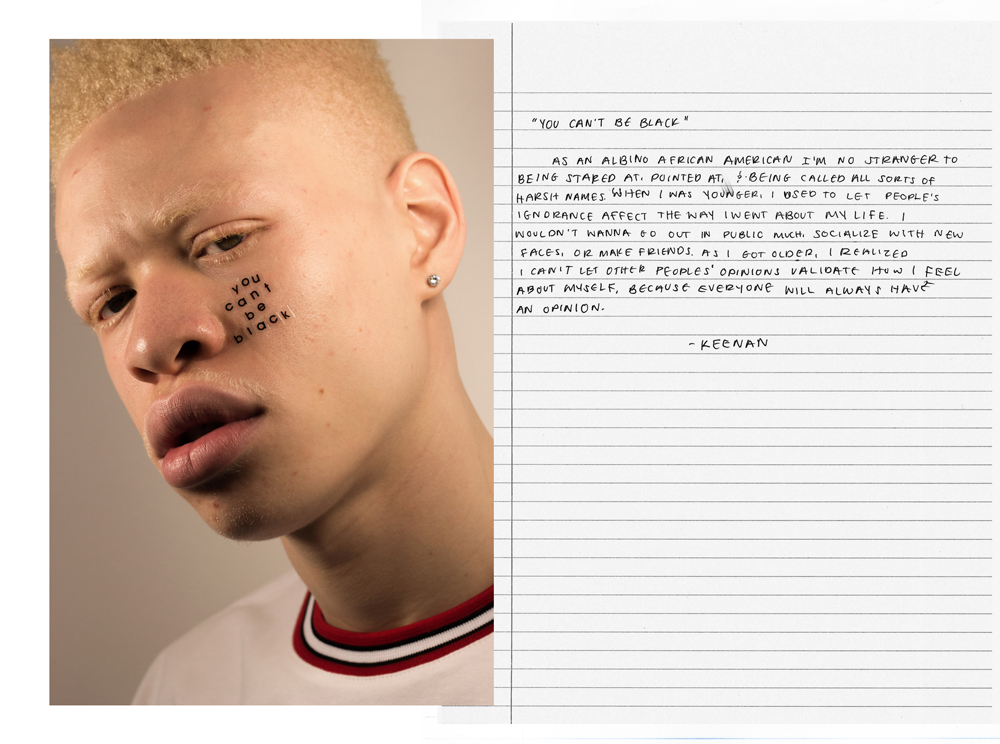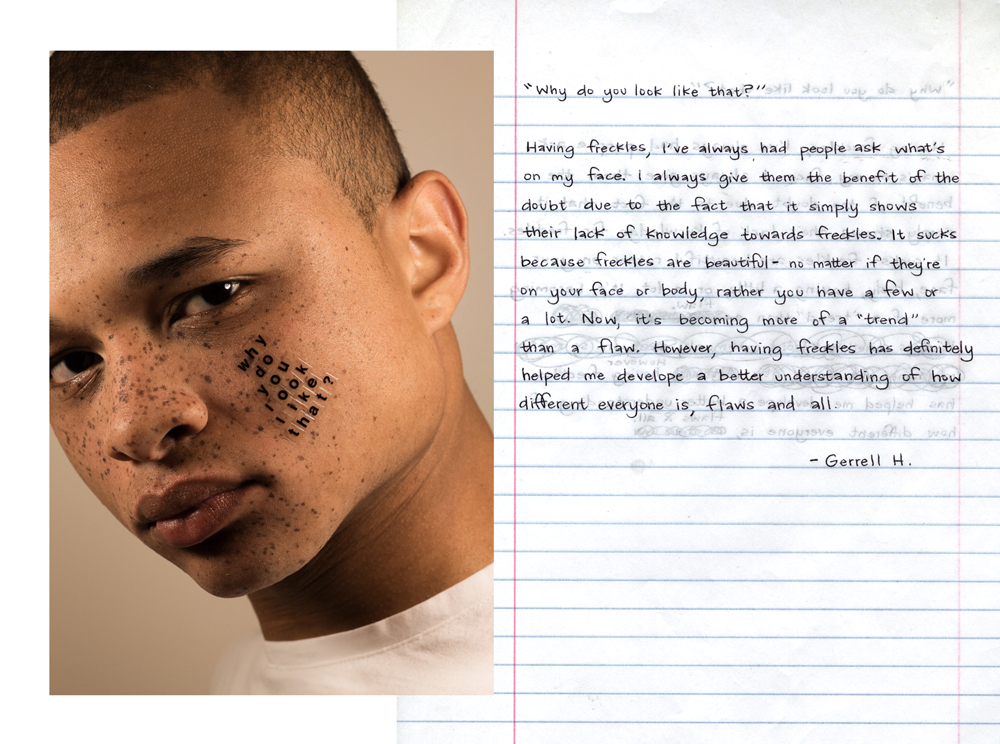 This article originally appeared on i-D UK.