how to create an honest portrait with photographer bex day
The London-based photographer breaks down what she's learnt about image-making in her short but accomplished career.
In a new series, we speak to the young photographers making a mark online and offline, about studying, social media and creativity vs. commerciality, to better understand what it takes working within one of the most infamously competitive industries.
25-year-old photographer Bex Day captures the subjects in her images with a remarkable tenacity. Her clear and defined aesthetic -- often a warm, muted palette of colour that evokes the feeling of a dusky evening -- lends itself perfectly to capturing the small, intimate details of each subjects, and the emotions that lie just beneath the surface. Given this adeptness for portraiture, it's not surprising that her introduction to the power of photography was via a school photo. "I had my school photo taken and my head leant so far to my shoulder that I looked like I'd broken my neck. I was fascinated how an object can have such an adverse effect on a camera-shy person, but without the tenseness of having the camera shoved under their noses."
Contributing for print titles such as Vogue Italia, Document Journal and Pylot, Bex's work has grown in scale and ambition throughout her short career. One of her most ambitious and high profile projects to date -- a portrait series of transgender men and women taken for software company Adobe and published on Transgender Visibility Day -- depicted each individual with a power often missing when photographing communities. Self-taught and working predominantly on film, her work is a testament to natural creativity and hard work. At the heart of it all is a sincerity that unites each image, from editorial, to commercial, to personal projects. As we present a series of her images, she discusses the realities of image-making as a career.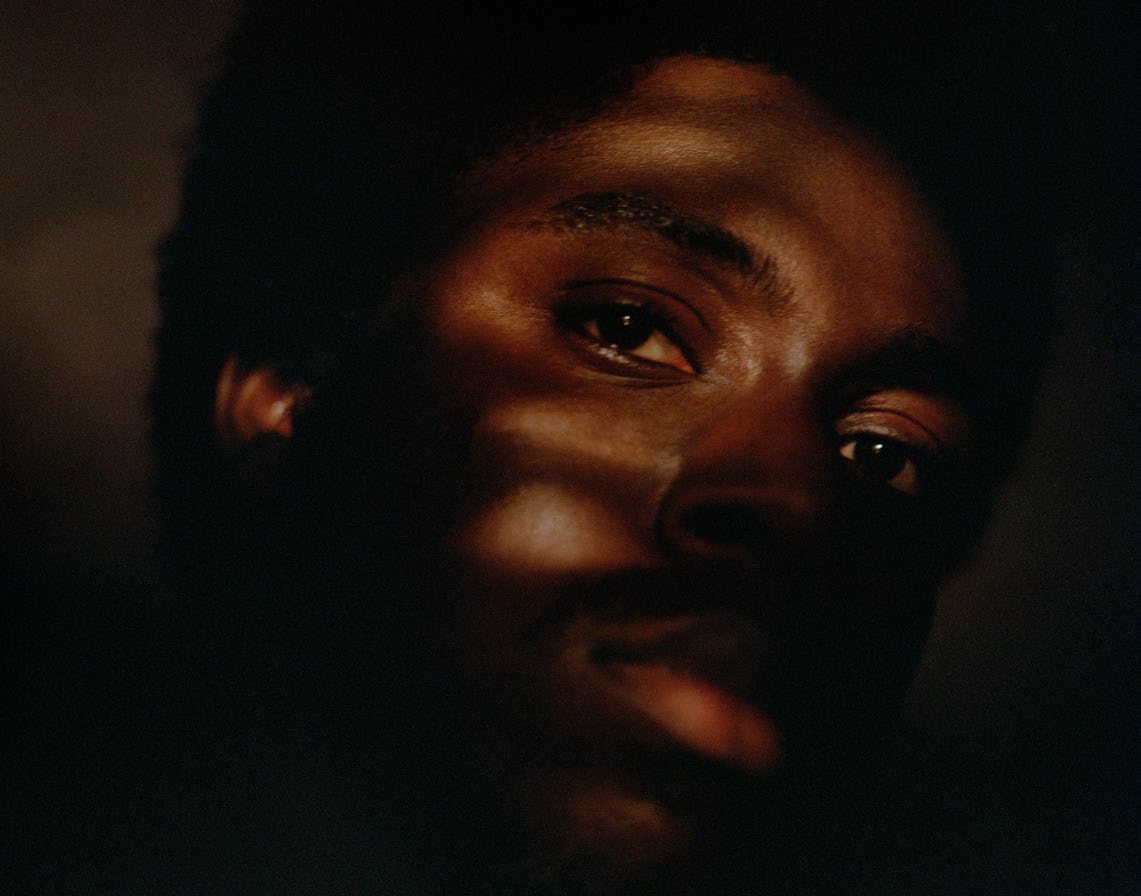 How and when did you get into photography?
I taught myself photography in my final year of university, three years ago, I studied fashion journalism at LCF.
How do you keep it original when it feels like so much has been done already?
It's all about overthinking. I will plan a concept over several months until the right team comes together in my mind. I am always building on ideas, understanding how it could be the best it could be until it is ready. It's such a blessing to be able to collaborate with beautiful minds.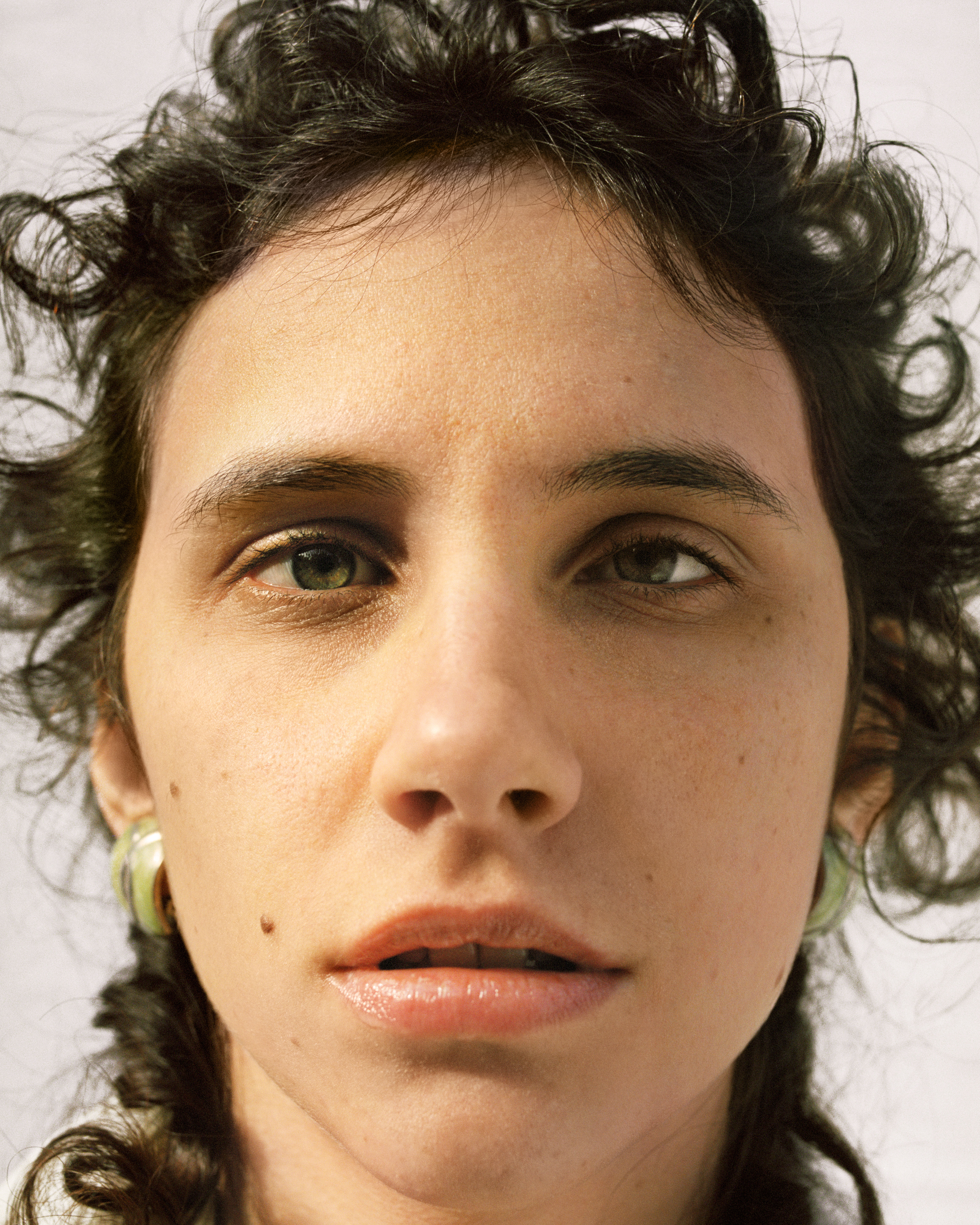 Do you feel hopeful about the future of photography as a craft?
I am trying to stay present. So much of photography is based on planning and thinking in the future or the past, so I try to meditate on the present as much as is humanly possible. I would say there is always hope if you want there to be. There is so much great work being made at the moment, with postmodernism, we are constantly building and reforming previous ideas and I find that so enticing.
What's the biggest challenge you face as a photographer?
To not identify with my work -- I am very emotional and spend a lot of time engaging with my subjects and my work; what it means and what it represents. Sometimes it's hard for me to distance myself from my work and it becomes too all-consuming so I'm learning to take a step back and not get so caught up in it.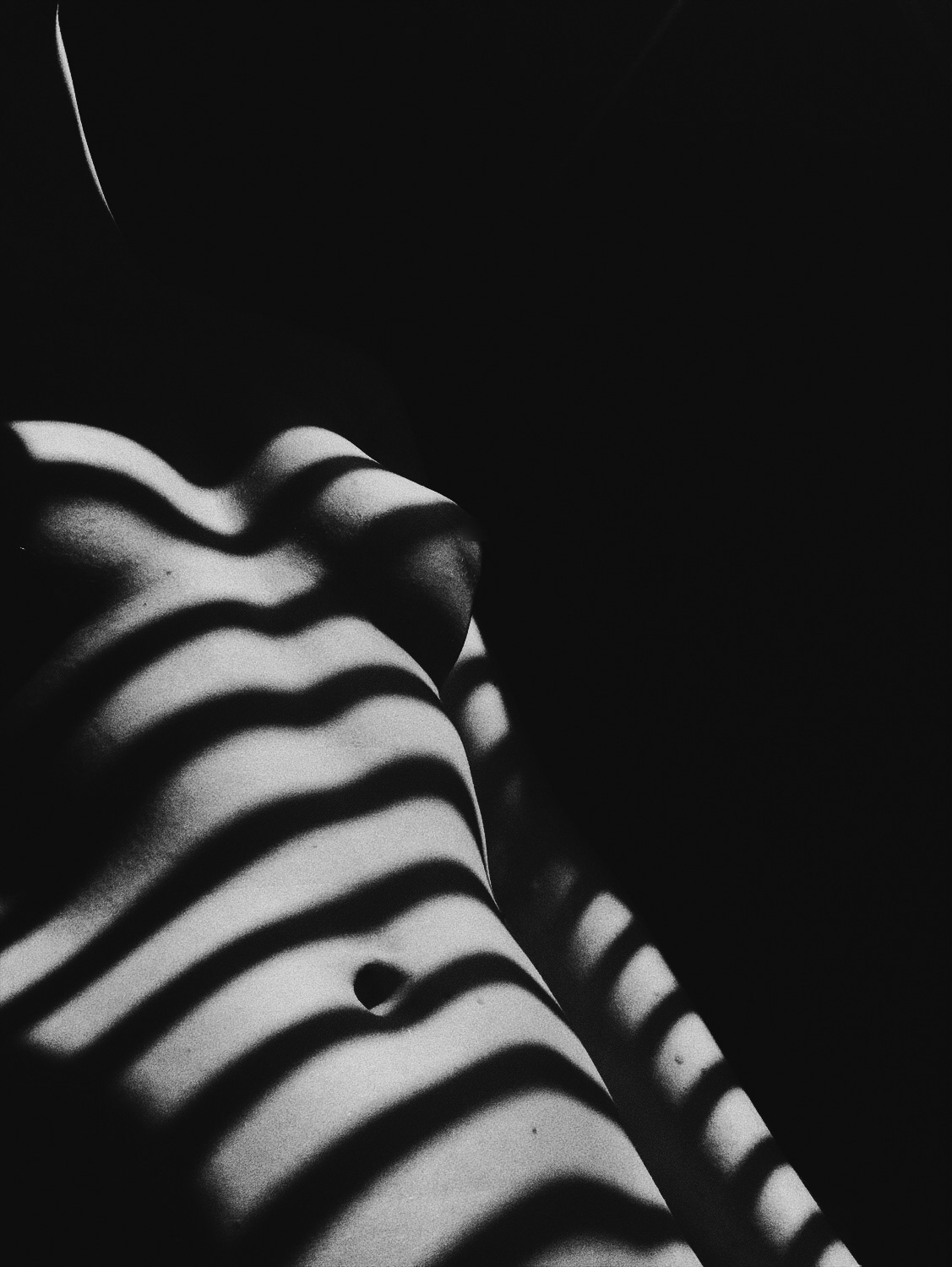 Why do we need professional photography?
I think the task of a professional photographer is much bigger than most people understand, when people say "everyone is a photographer" I smile, because we are more than just image makers. What I love about photography is the psychological anthropological aspect. I love to untie a person and understand the way they think and exist in this world, and I think by doing this it is an important method in creating strong images.
From my understanding, a professional photographer is someone who creates work in all forms whilst maintaining their personal aesthetic. I loved what William Eggleston said in his interview with Printed Pages, about how he cannot tell the difference between his past and newer work; the work he creates now still looks like something from the 70s.
Do you think photography should be studied at university? Did you?
No and no, but it depends on the person. Personally, I think it is better to assist to get first-hand experience. I am a creator so I wanted to embark on making as soon as possible. I got tired of making coffees for big egos. I often struggled to get to a higher position because boys were always favoured over girls due to strength and that really pissed me off, which has made me really vigilant about having both male and female assistants.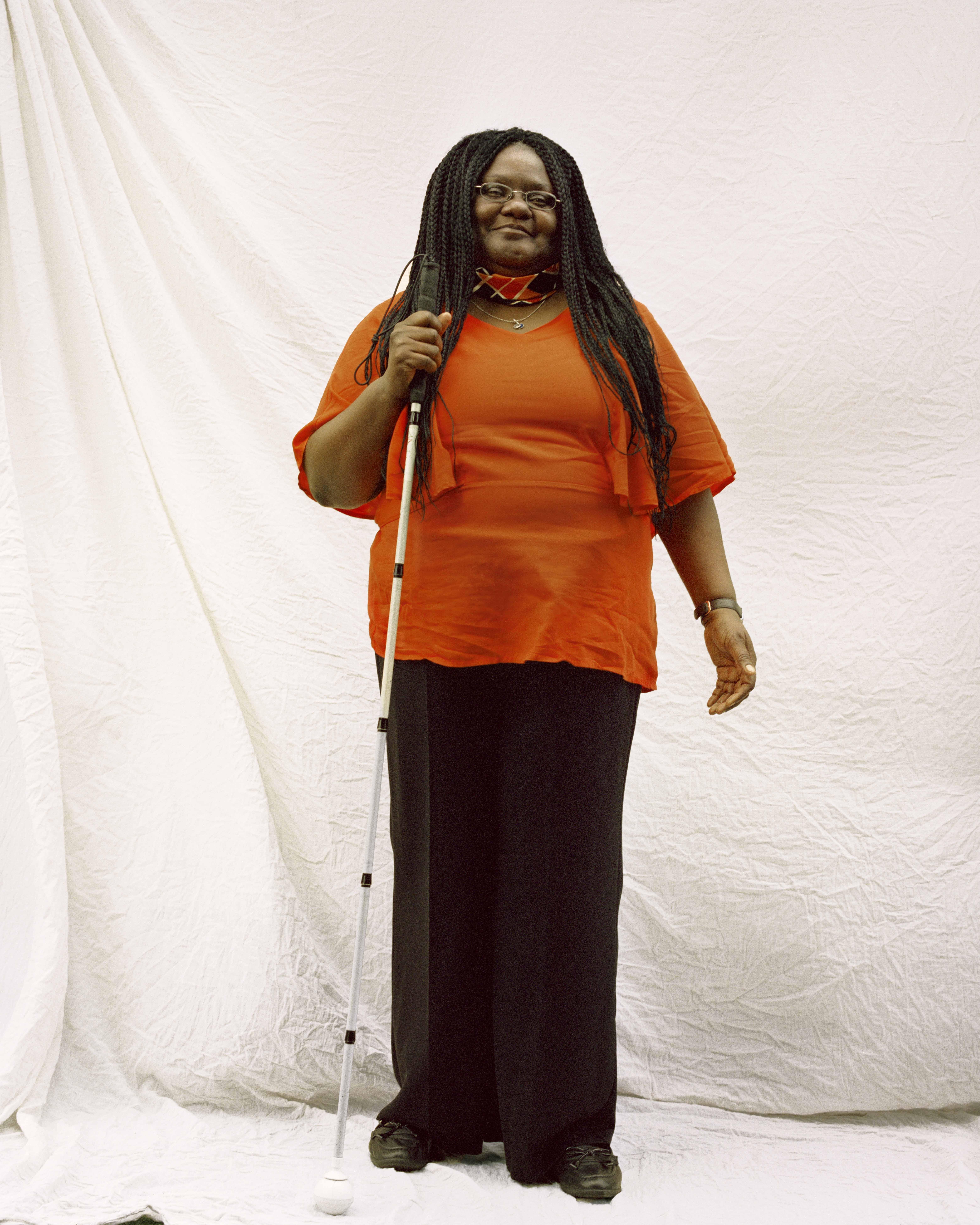 Do you think photography is an elitist industry?
I do yes. I think if you have money behind you then you are often sorted much more quickly. It is often a struggle to make all the work you would like to without vast sums of money behind you, but then it's pretty cool to be selective as well. You learn what you like at a slower pace and I think that's important, especially as I am naturally quite impatient. It does scare me all this stuff about finding the newest, youngest talent; it's a lot of pressure and mental health should be the priority. People joining agencies young often don't really know the path that they want their work to take and then it gets shaped to suit the agency and I think that's such a shame.
What advice would you offer someone looking to pursue photography full-time?
Trust your judgement even if it doesn't fit with what other people are doing. Also really know yourself and understand what you want your work to represent.
In an industry saturated with imagery, how do you keep your ideas new and fresh?
It's really important for me to always start with an idea that usually comes from my dreams, music I make, things I write or from books I read. I tend to not look at the work of other photographers my age as I do not like to be too influenced by others and it helps me to keep my work unique.
How competitive is it with other young photographers?
A lot of my friends are photographers, and I think we do a great job to support and help each other and I that's the way it should always be. I like this quote from columnist Mary Schmich's hypothetical commencement speech originally published in June 1997 in the Chicago Tribune. "Don't waste your time on jealousy. Sometimes you're ahead and sometimes you're behind… the race is long and at the end it's only with yourself."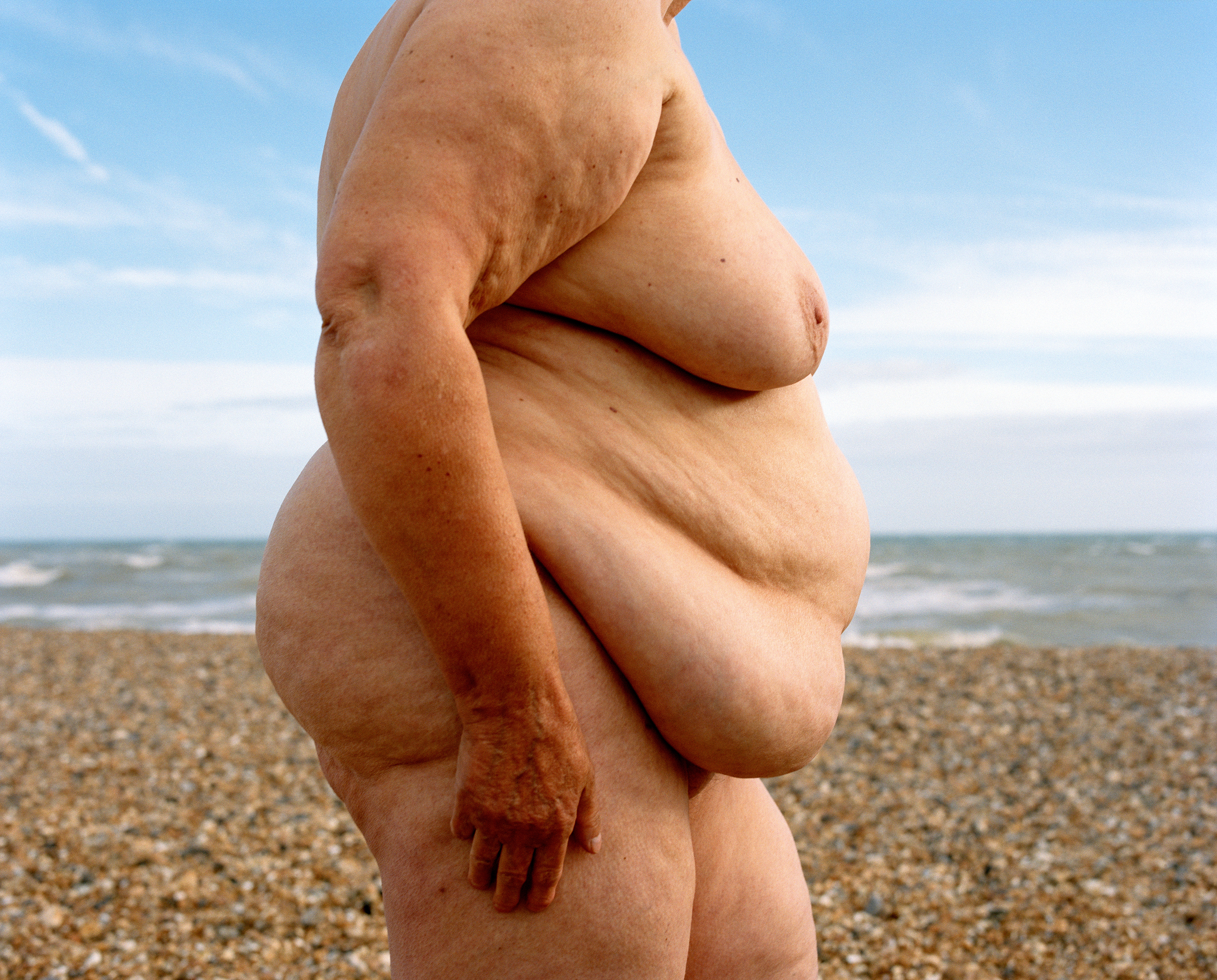 What makes a compelling, emotive photo?
I would say ambiguity. I like to make people think and hear what they deconstruct the meaning of my photo as and which feelings it touches for you. It bothers me when artists basically tell the viewer what to think, it should be a personal journey. That is a good photo.
Joseph Goldstein is a big hero of mine, he said "taking concepts too far simply solidifies our view of reality, and we get boxed in by mental constructs of our own making." It is important to think outside of the box.
Has the complete immersion of imagery online changed the way you think about, and research, photography?
I use it as an extra tool but don't get too wrapped up in it as I am very aware of the internet and it's disadvantages. I like to stick to print and books to enhance my knowledge and understanding, but also to keep the strict rule of my workflow. When you are looking at books you are understanding works as a body not just a single image you find on Pinterest. I prefer to be selective and take time to absorb an image. I hate how we scroll through instagram and there are thousands of images thrown at us every few minutes -- how many images can you actually remember seeing?
How much do you take social media, particularly Instagram, into account when making an image and thinking about the impact and distribution of the images?
Instagram is now like a strange life partner. Nearly all my photos are dedicated to it. I now try to take photos in threes, just to fit my profile. But I think Instagram is definitely a more accessible tool in showing an online portfolio.
Do you think iPhone photography has devalued or enhanced the photography industry?
I like problem solving; challenges and new methods of working. I am keen on various mediums; it's like a jigsaw puzzle, learning how to adapt your work to the next technological advances; and I think the iPhone is another great tool for enhancing my workflow. I can take photos more easily on the street and in the moment. I still much prefer the aesthetic of film but the mix is helpful I think. I do think that it means there are lots of images in this format of iPhone crop / aesthetic which I don't really like but you can of course pick and choose things that work for you.
Credits
---
Photography Bex Day
This article originally appeared on i-D UK.