is london's west end nightlife racist?
According to numerous allegations and anecdotes, yes.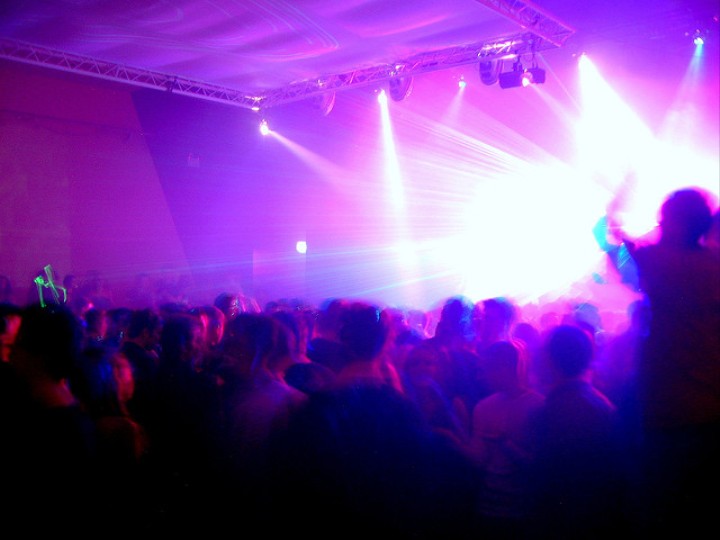 Image via Flickr
"You cannot bring two black people in here at the same time because it looks like a gang." That's just one of the many disturbing anecdotes about racism in central London's nightlife scene in an article by writer and broadcaster Afua Hirsch for The Guardian. She notes the increase of allegations from black women about discrimination they've faced, "including stories of black women being rejected for being 'too dark' or charged more than white customers".
Focusing on the central London and Mayfair areas, the article notes a number of such instances. At one club, a woman shouted in frustration at the door staff, "They know me. They invited me down here. And now they don't want to let me in because of my colour." Another woman told Afua, "Personally, I think this is a colour thing. Black people are not allowed in central London, I swear to you. The way Mayfair works for me, you've got to look like a certain something -- you have got to be white, tall, really slim."
Last month, The Independent reported that a women alleges she was charged twice as much as white women to enter a club. At the time her mum tweeted, "My daughter went to a club in the West End last night. Black girls got charged £20 entrance fee -- white girls £10... London life right now."
Look back a couple of years, and more allegations arise. In 2015, Soho nightclub DSTRKT allegedly turned away four women for being "too dark" and "overweight" -- claims the club denied. Yet in the days after the incident, people published screenshots of conversations they'd supposedly had with promoters, all riddled with incredibly racist rhetoric. "Coz I really care about the white crowd", one read. "Is the black crowd which is the concern." Another: "A lot of the chocolate woman who come dstrkt ain't got enough."
Thump then published a lengthy investigation into the wider racism prevalent in the West End. "DSTRKT made headlines last year for its questionable door policies, but discrimination on the West End goes way beyond one incident," they wrote.
The piece reported numerous anecdotes of people of colour being allegedly rejected from clubs because they weren't white. Although, of course, that was never the excuse. They're just 'not on the guestlist' or 'don't have the right shoes'. Which is half the problem -- bouncers let people in and out on a discretionary basis. Which makes formal allegations difficult. Basically, they can always just say you were too scruffy or too rude.
This is one of the reasons why it will be difficult for the council to act on some of the measures they told the The Guardian they're enacting. "Racism has no place in Westminster. That is why we have this week launched a task group to look into the standards of inclusion and access to the evening and night-time economy. This will include trading standards and issues such as discounted entry and promotions. If we find evidence of any racial discrimination we will take action." What exactly constitutes evidence? Does anecdotal evidence count? Or do they need hard and fast proof that's not always easy to pinpoint?
In the meantime, we guess these places will just keep profiting off the music from the people they're excluding. As Afua wrote, many of the Mayfair clubs she visited "play almost entirely black music." And as Stormzy told Thump , "It's such a disrespect. You won't embrace black people but you'll play our music."