Photography Mitchell Sams
eight female athletes just walked the off-white olympics
International track-and-field stars lined up alongside catwalk supers.
|
28 September 2018, 11:56am
Photography Mitchell Sams
Fresh from his recent collaboration with tennis court conquering "Queen" Serena Williams, Virgil Abloh used his Off-White spring/summer 19 collection to celebrate eight track-and-field Nike athletes. Known for distorting and reimagining Nike's most iconic silhouettes, Abloh's latest collaborative work with the brand took inspiration from a more human icon: the athlete.
From the moment his original "The Ten" collaboration with Nike took the sneaker world by storm last year, it was only a matter of time before the creative coming together with the swoosh sportswear giant enveloped apparel too. From American 100-meter champ English Gardner to French runner Rénelle Lamote, Hong Kong–based high jumper Cecilia Yeung to British sprinter Dina Asher-Smith, Colombian gold medal-winning triple jumper Caterine Ibargüen to fellow jumper American Vashti Cunningham, and Belgian heptathlete Nafissatou Thiam to British heptathlete Katarina Johnson-Thompson, each athlete had their respective disciplines celebrated and uniforms subverted. The result was a playful, DIY craft-celebrating, neon trend-filled hybrid wardrobe that elevated "sportswear" – "we do sportswear in quotations marks," Abloh explained – and reworked staples of both the everyday and the evening. We can all be winners in the Off-White olympics.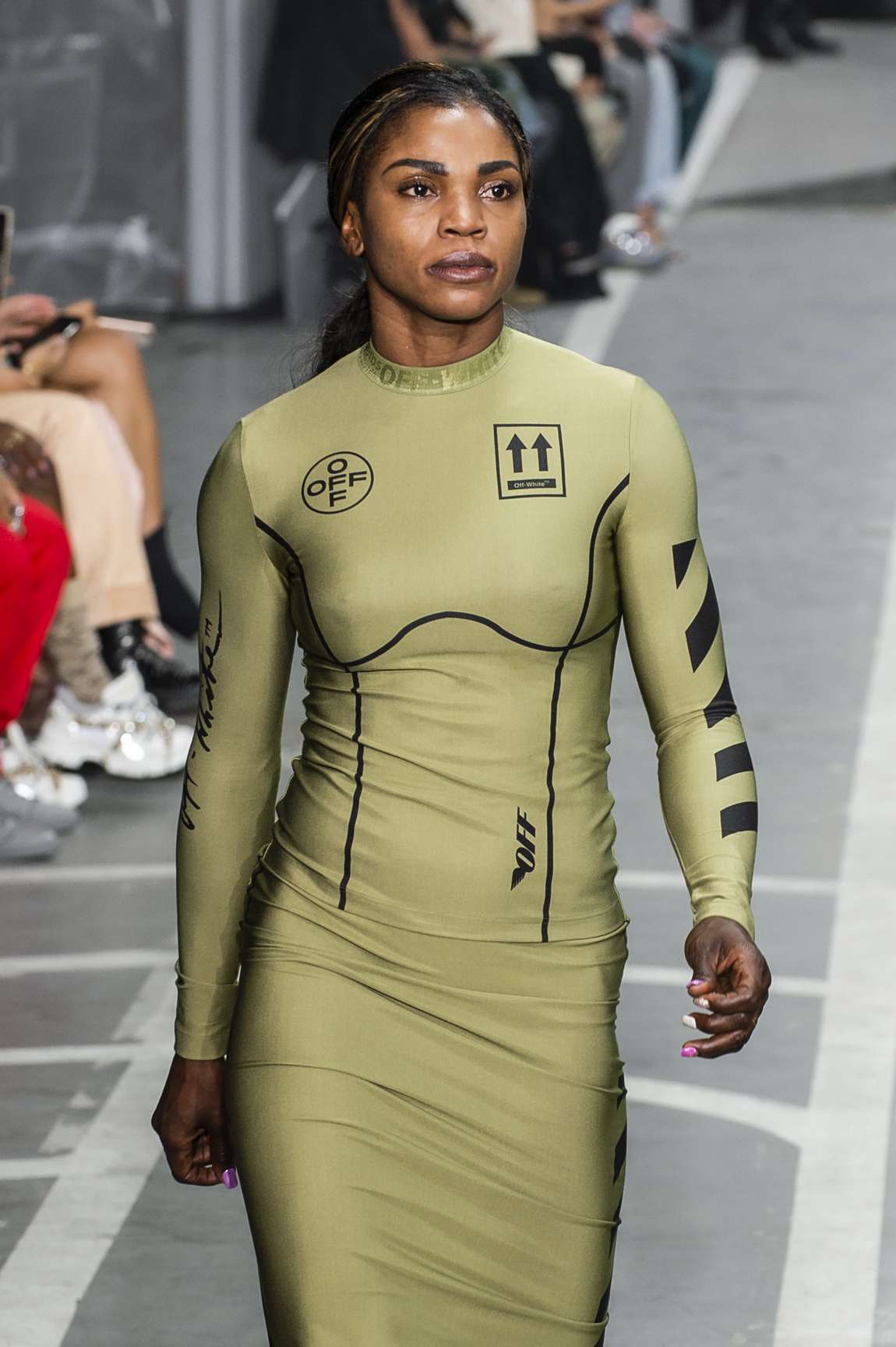 Virgil Abloh himself has leapt over fashion's obstacles. He's gone from upstart outsider, to head of one of France's most historic fashion houses. In the lead up to the show, Abloh shared a preview of one hand-cut tulle-dress and his take on the Zoom Vaporfly Elite Flyprint to Insta with the caption "those shoes and everything in this image took a lifetime to make". If show-goers had missed this share, the show itself reminded us of the hard work Abloh has put in to get him to where he stands today. Before Bella Hadid and Kendall Jenner took to the track for their photo finish and Kaia Gerber followed in a shirt dress and DIY cut-out sports socks, the voice of triple gold medal-winning, pioneering black track-and-field champion Wilma Rudolph echoed through the showspace: "The farther I ran, the faster I became, and I could always accelerate at the end. That was the key." The message rings true of Virgil and Off-White too.
"Sport, like fashion, shares a common language that seeks to unite cultures, break down barriers and celebrate the power of the human spirit," Abloh explained. "This season, I was inspired by the voice of the athlete and the power of sport to impact positive and transformative change globally." Thanks to industry acclaim and a hard-fought for seat at the table of a luxury house, a gold medal may hang round Abloh's neck but he's hungry for more. The revolution won't be televised, it will be live streamed.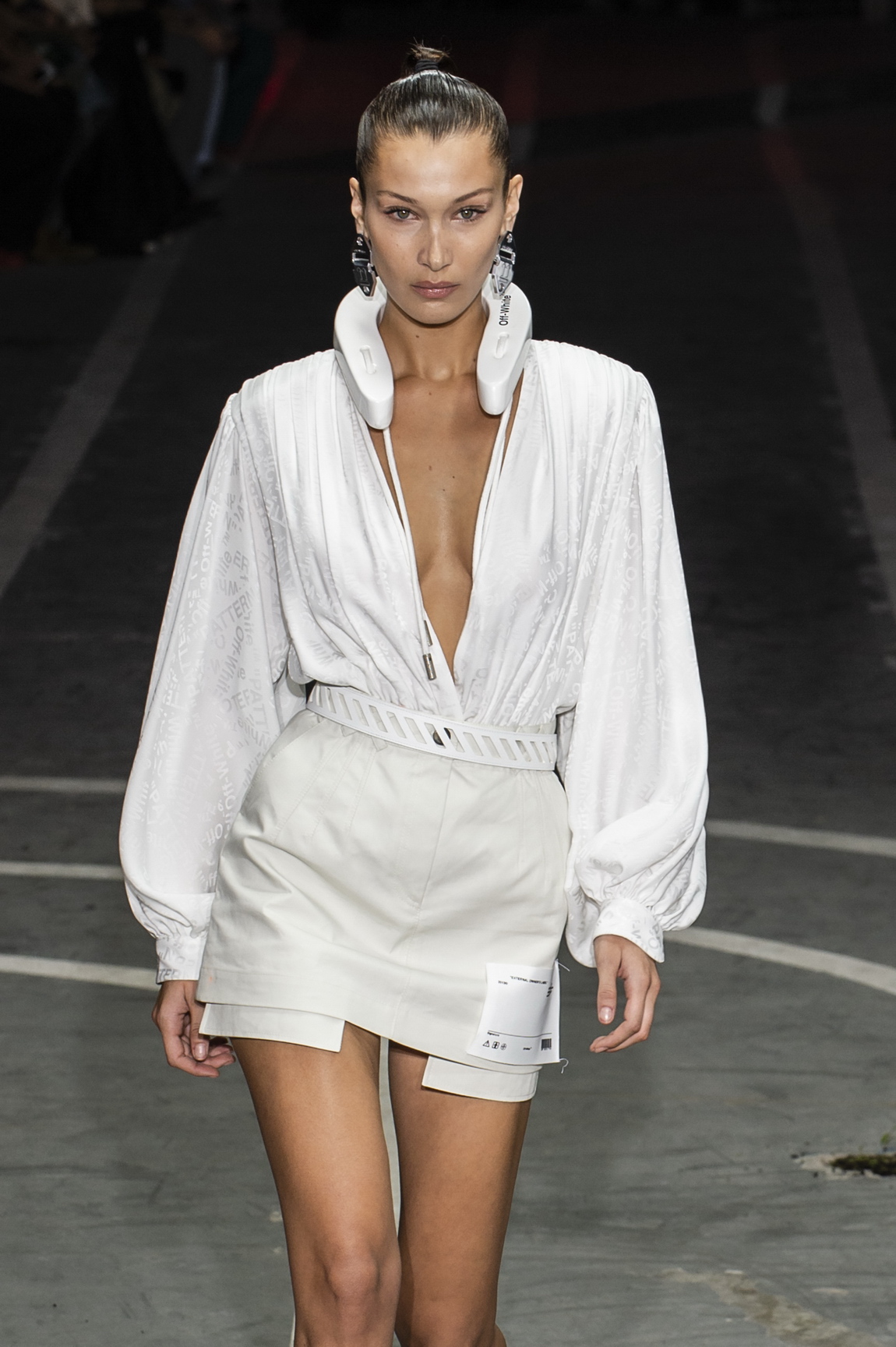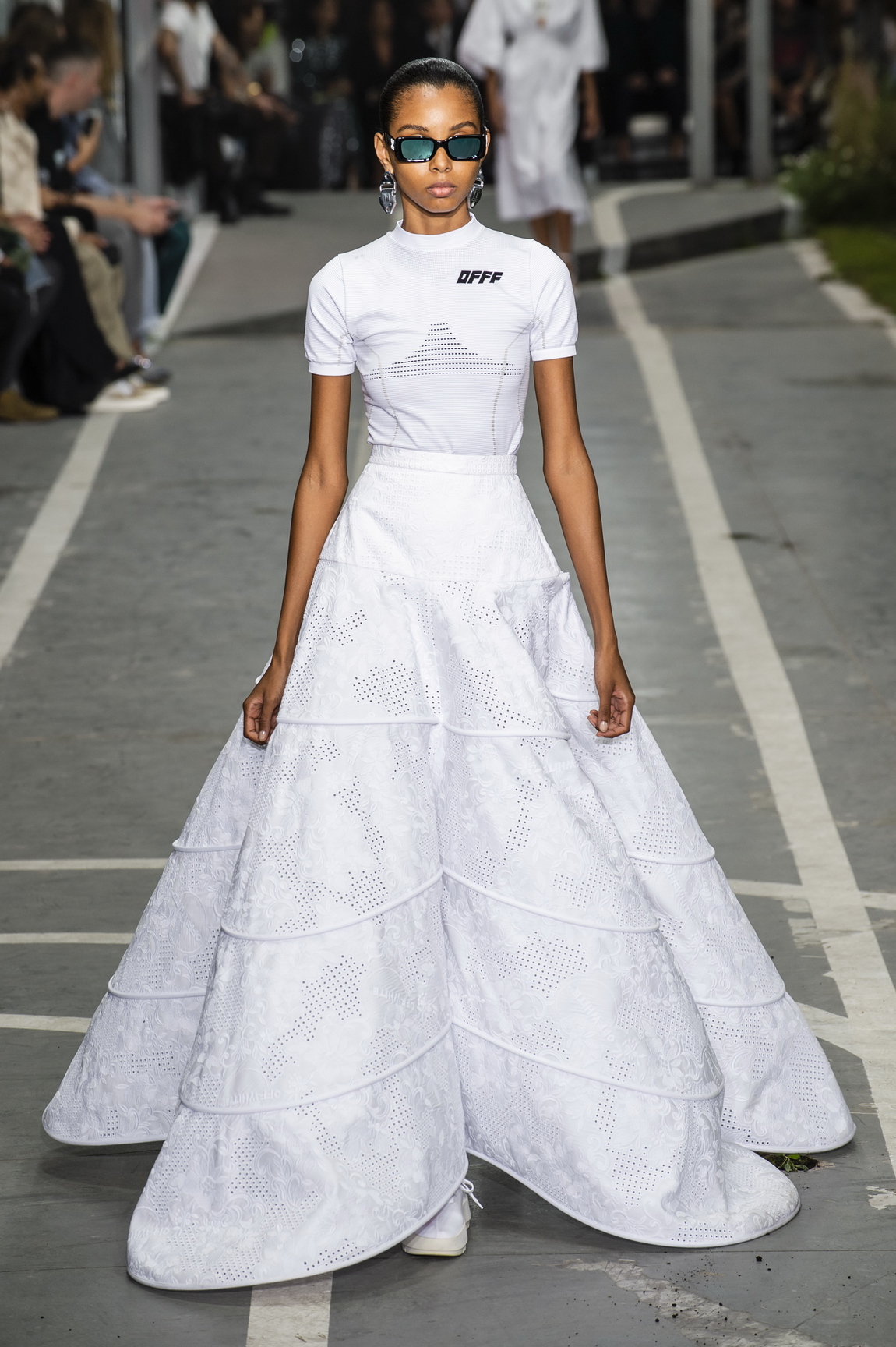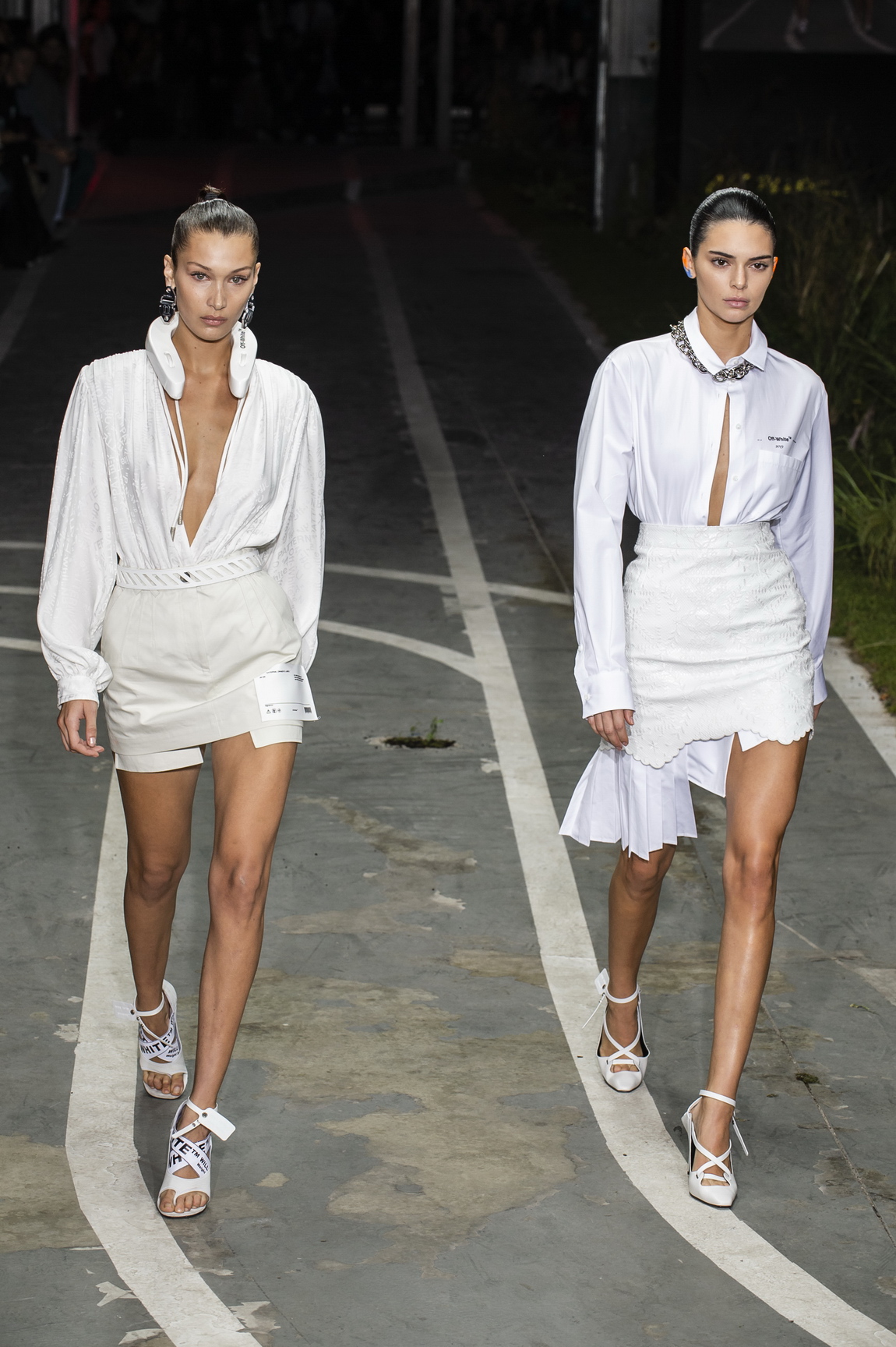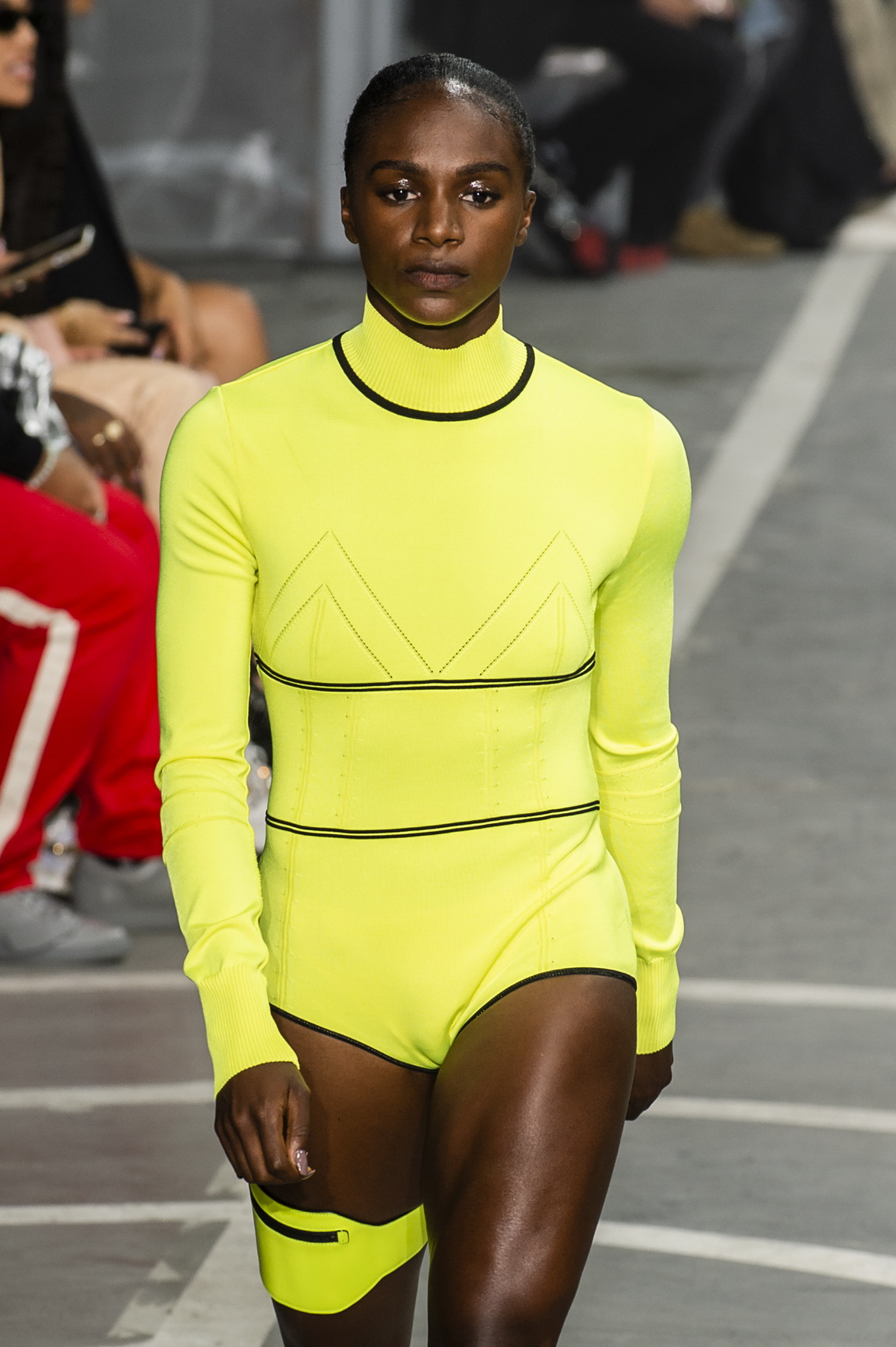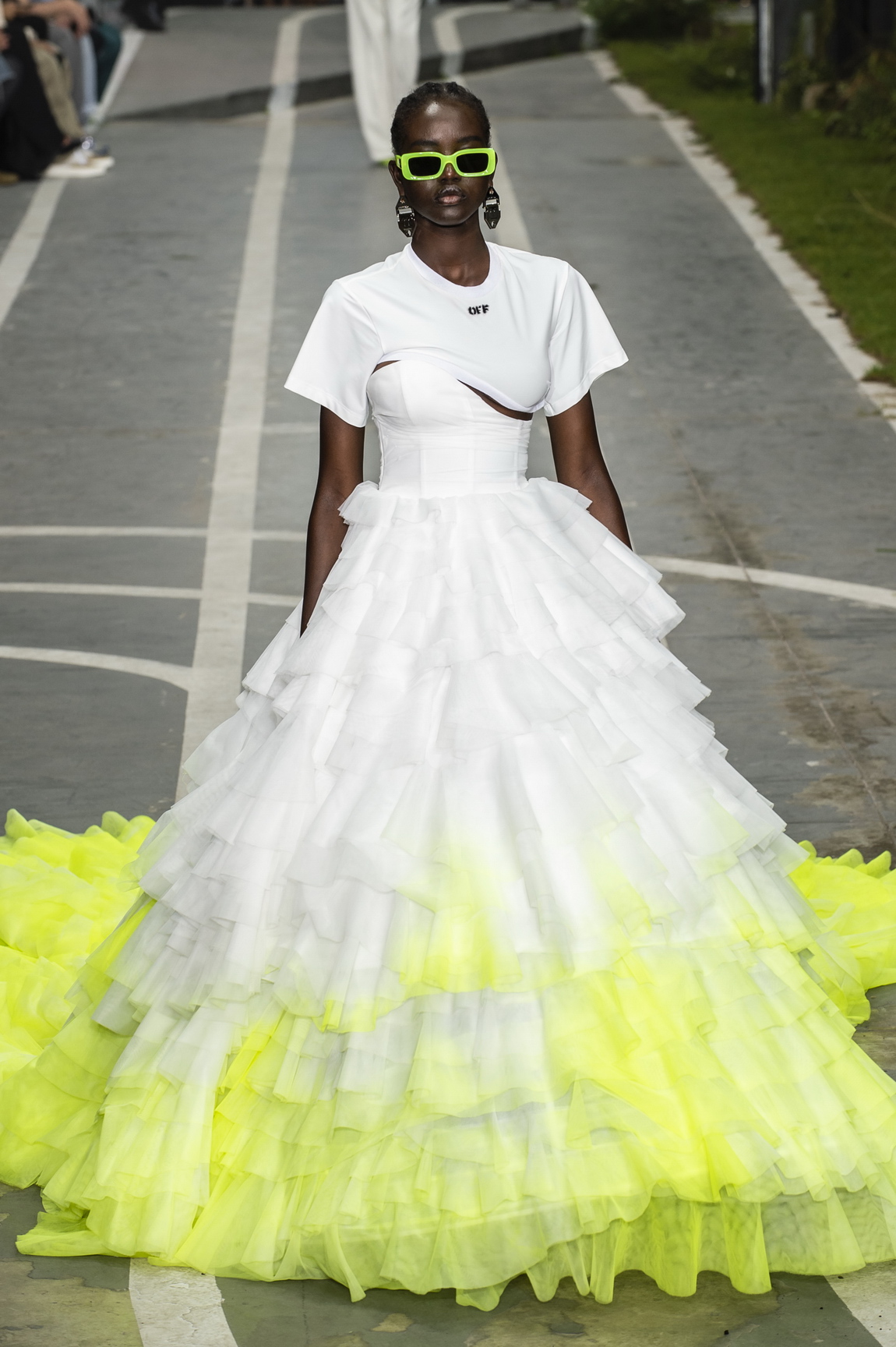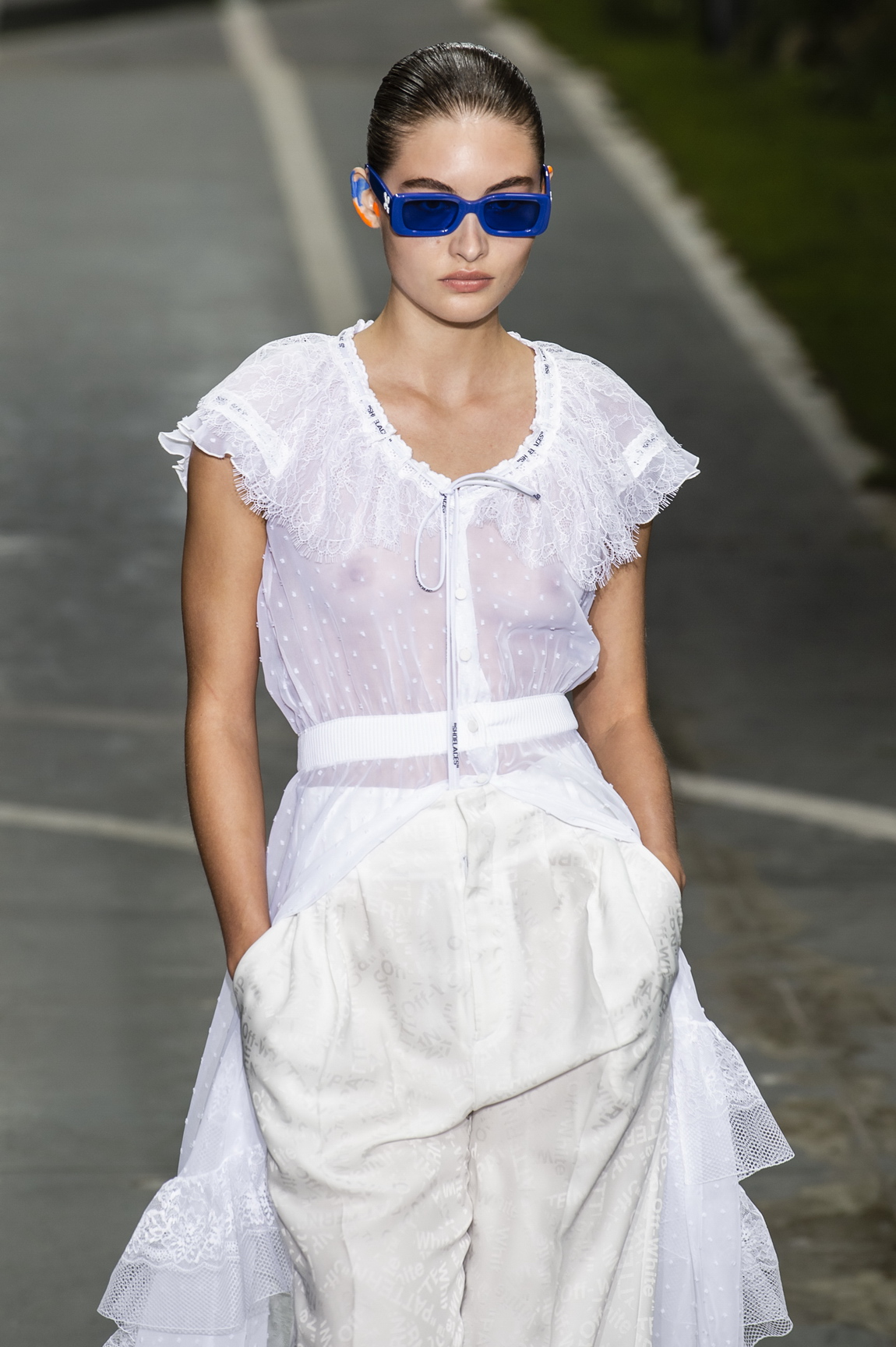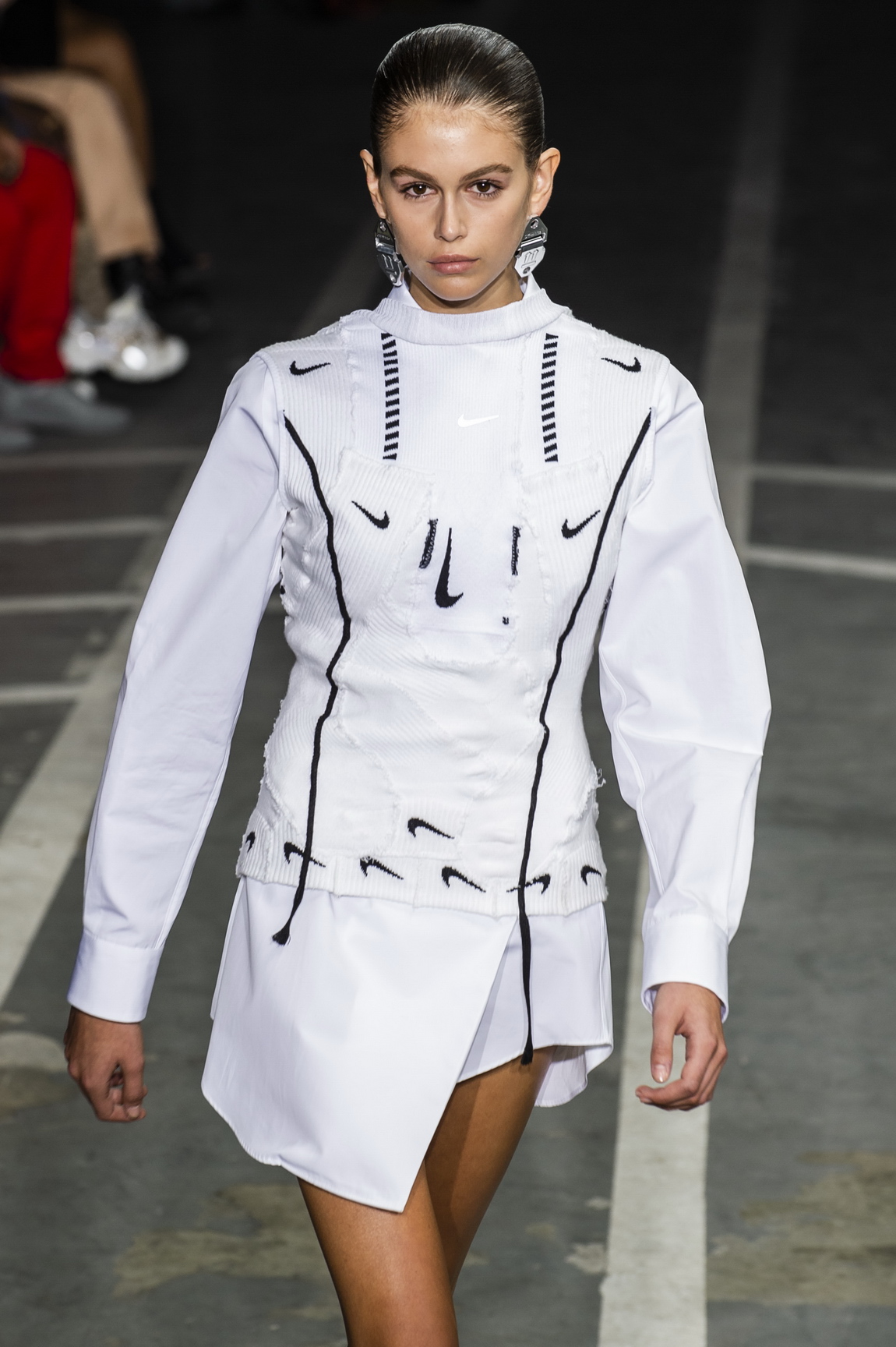 This article originally appeared on i-D UK.