almost everybody released an album today! here are our highlights
From Four Tet to Demi Lovato, Ibeyi to Wolf Alice, Betsy to Smokepurpp, we've compiled the best of the lot especially for you.
|
29 September 2017, 10:54am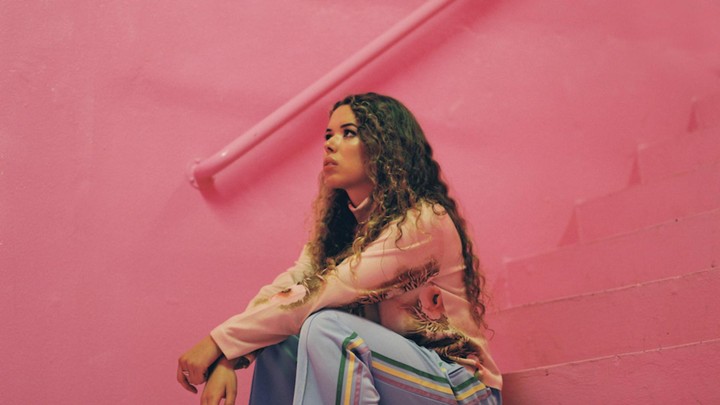 Nilüfer Yanya. Photography Hollie Fernando
Lots of lovely stuff this new music Friday. Kicking things off, Four Tet takes us on a walk through the woods with Tremper from just-dropped record New Energy. It's exactly what you wanted from the UK producer, who obviously knew that we've all done Morning / Evening to death and desperately needed another go-to work/sleep/in-flight soundtrack.
With the release of her Three Futures LP, Torres hopes that there's a Greener Stretch on its way, before our pal Nilufer Yanya kills it with Baby Luv and Ellie from Wolf Alice has a very relatable existential crisis on an aeroplane in Sky Musings. London siblings Sons of Raphael instantly won us over with their first ever song Eating People, and wild new Liverpool band Pink Kink have us excited by their debut single BubbleButt, which is quite Baggy Trousers meets Fun House.
Later on, Courtney Barnett and Kurt Vile talk it out over Continental Breakfast, before Belly Squad crash turn the breakfast club into a party with Deceitful. Plus: Demi Lovato has Daddy Issues, Ibeyi and Chilly Gonzales unite, Kamasi Washington does his jazz thing, London producer Hector Plimmer impresses with Bulb, BETSY channels ANOHNI, and Awful Records' Danger Inc shared a touching ode to Ashley Olson. Have fun!