Photography Desiree Dolron
unseen photographs of fierce drag queens from wigstock's heyday
Desiree Dolron's archives contain some true gems.
Photography Desiree Dolron
Dutch photographer Desiree Dolron saw more of the world during a 25-year period than most people see in a lifetime. In the 1990s, she traveled to and photographed remote villages in India and Pakistan, captured intimate portraits of women in the Dominican Republic, and documented drag queens at Wigstock in New York City. Throughout the last decade, however, she shifted from documentary photography to studio-based, conceptual portraiture and architectural shoots. Her staged portraits often reference Flemish painting, and in 2010 they caught the attention of Louis Vuitton, for which she shot a campaign.
Dolron recently began looking through her archives to produce a monograph of her documentary work, to be released in 2020. Before the book and a large-scale exhibition, GRIMM gallery in Amsterdam is hosting "Prelude: Forever Someone Else," a selection of never-before-seen documentary images by Dolron. The title of the exhibition takes its inspiration from a collection of poetry by Fernando Pessoa, who wrote under heteronyms (words that contain multiple meanings) instead of pseudonyms (made-up names), because each was "another identity," not a false one.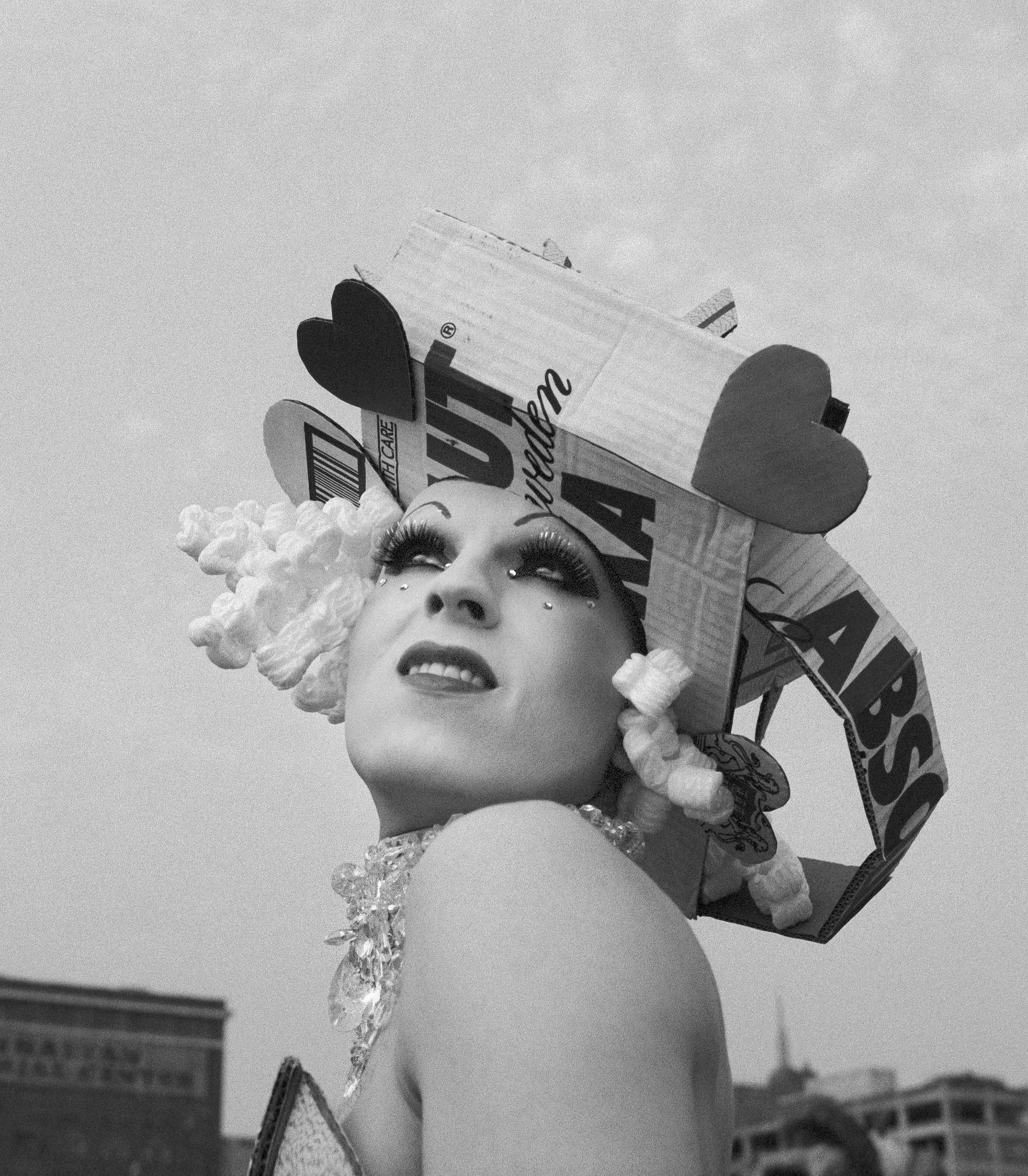 These include portraits taken at Wigstock — a drag festival in New York that happened annually from 1984 until 2001 — which Dolron coincidentally stumbled upon during a visit to the city. She joined the celebration, while capturing the big wigs and leopard overload of the scene. In one self portrait, she even poses with a performer.
"Most people that I met during my travels wanted to be someone else, to be somewhere else," Dolron says when we speak over Skype. "I also think we are all constantly someone else, depending on our company and the place and situation we're in."
When did you first become interested in photography?
Around the age of 16. I started to take photographs in a natural way—photographing friends and nature. I applied for art school in Amsterdam but got turned down because I didn't make the assignment. After that I went to New York, where I worked as an assistant for fashion photographers and audited classes at NYU and the School of Visual Arts.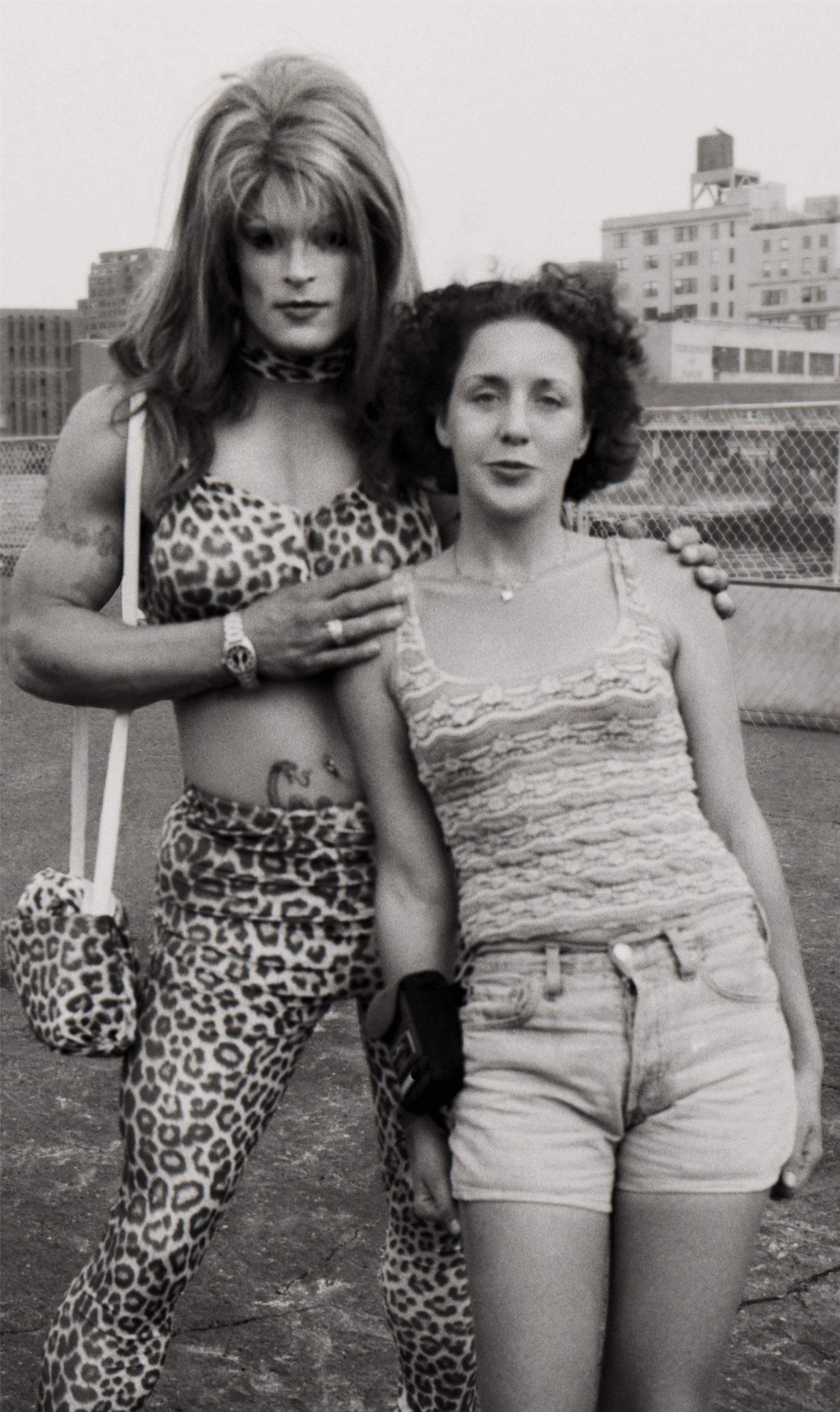 How did you go from fashion to documentary photography?
When I worked for fashion photographers, I realized [at that time] it was not my thing. I became much more interested in my own projects—going on trips and photographing topics I was interested in. Documentary photography allows you to travel and meet people. I'm very curious about other cultures and societies and how they live. There are so many worlds that we do not know. It's good for the mind to see how other people live. I've visited around 40 different countries in the last 25 years.
If it's a show of documentary photography, why did you choose to exhibit self-portraits?
I'm including portraits because it's my life. I'm going through 25 years of my life, my archives and I'm looking back at all of these places and situations I've been in. I'm constantly evolving as a person, and specifically being a documentary photographer, you constantly have to adjust to the situation you're in. It's not about me in those photographs; it's a piece of the situation I was in.
When looking through your archive, were there any experiences you had forgotten about?
Totally. For example, in Sudan in 1991, women did my hands [with henna]. It was 40 degrees [Celsius, 104 degrees Fahrenheit] but I was covered in blankets with a coal stove between my legs because the dye had to be drawn into my hands. In the last few years, I wasn't focused on documentary, but going through the archive evoked the urge to travel again. I love documentary photography. It's time to focus on that again. I want to make more time to go on trips and shoot more documentary work.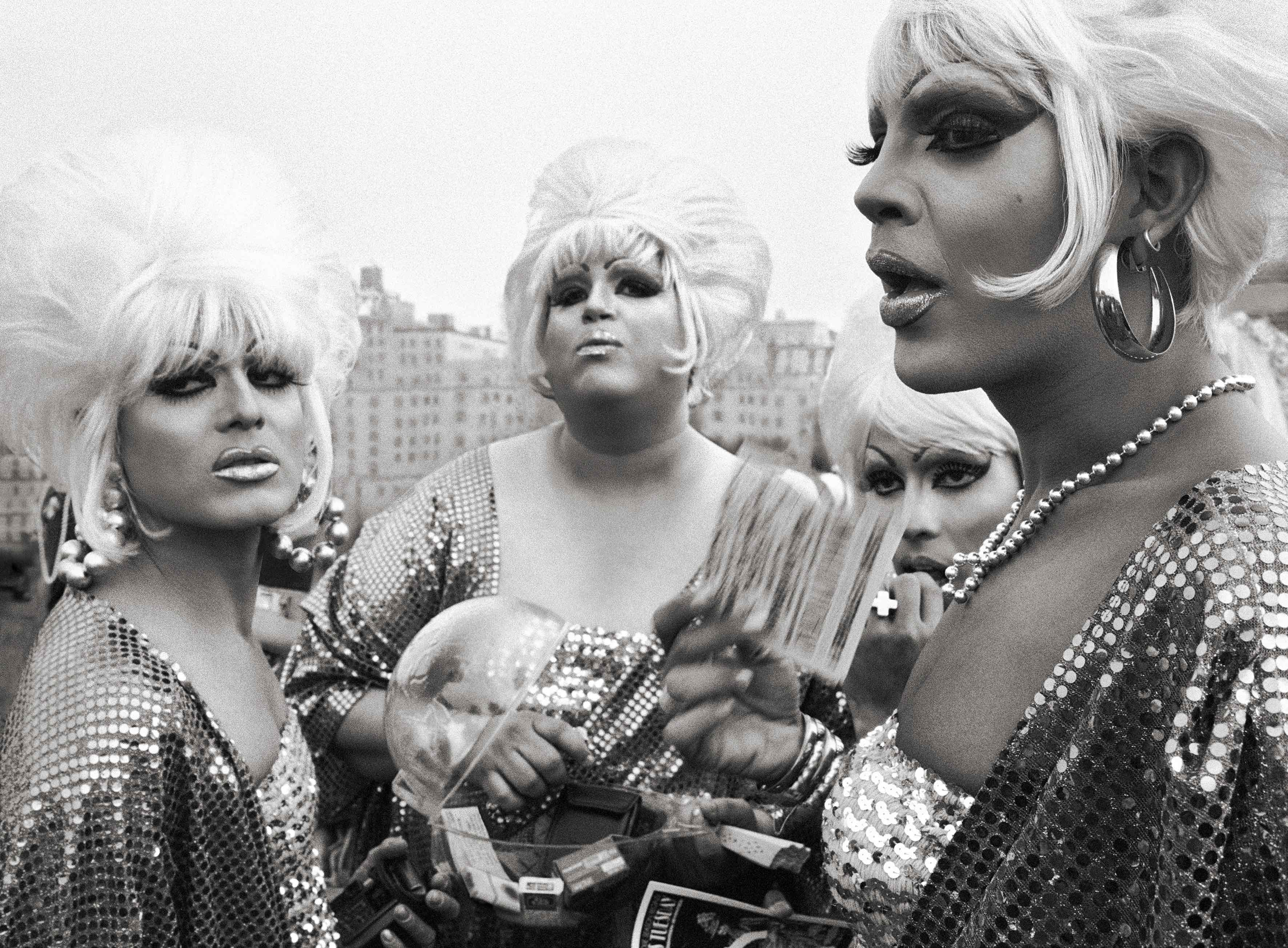 How does your way of working, or mentality, change when you're doing conceptual shoots opposed to documentary images?
It goes very organically. When I used to travel, I thought about ideas and things that I came across. Did you see the series Exaltation? I worked on that for 10 years, from 1990-2000. I was traveling all the time, living in very desolate places with different people. I became very alienated from my own environment. It becomes very weird if you continue traveling. You see a lot of excessive things along the way and after 10 years it felt like it was time to make more home-based work.
In 1997, you were in places like Pakistan and New York City. How did you mentally adjust to such different cultures?
I was traveling all the time, living in very desolate places with different people. I became very alienated from my own environment. But humans are humans. On an emotional level, people are the same everywhere. It became more about the separation of male and female. There were places in Pakistan where I stayed that were very, very extreme. In one village, women were not allowed outside, or if they went outside, they were handcuffed. You would see a row of 20 women go from one house to the other totally covered. I saw a woman being shot to death. Situations like that come back when you go through your archive. Being in Pakistan and having those experiences, and then going to New York, where Wigstock was coincidentally happening… It was weird seeing all of that freedom.
"Prelude: Forever Someone Else" is on view at GRIMM (Keizergrach 241, 1016EA Amsterdam) from October 14 until November 18, 2017.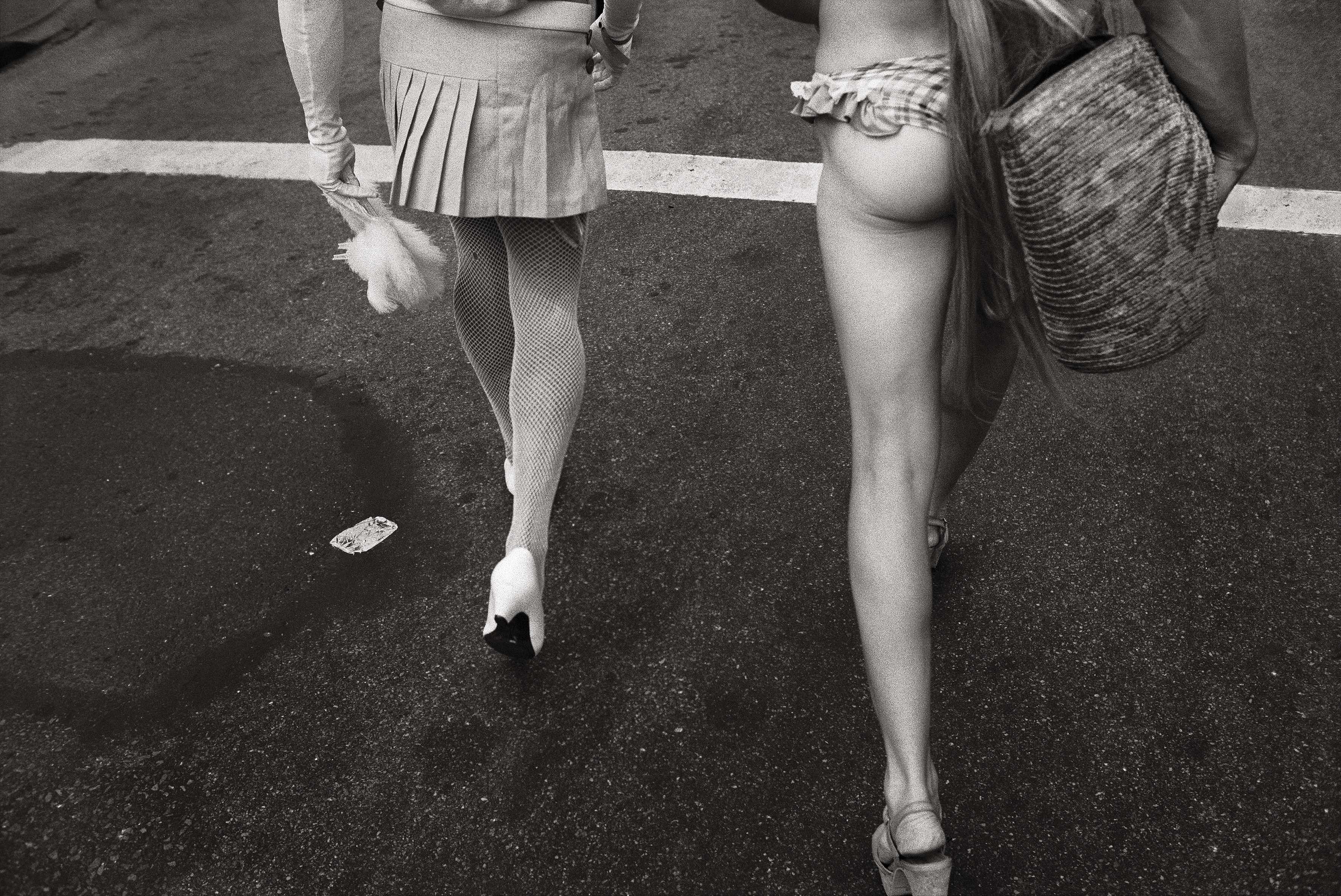 Tagged: