"gianni, we love you": versace spring/summer 18 celebrated its founder
As Donatella recreated the past to honour her brother, Roberto Cavalli entered its new dawn and Giorgio Armani came over all painterly on the third day of Milan Fashion Week.
|
23 September 2017, 11:37am
After announcing the new forward-looking Gianni Versace Scholarship with Central Saint Martins on the eve of her Versus Versace spring/summer 18 show in London, Donatella Versace used Versace spring/summer 18 to look back, as she continued to commemorate and celebrate her brother on the twentieth anniversary of his tragic passing. Inside the La Triennale di Milano, she made sure that the show was no wake by throwing an epic party that danced between the house's past, present and future. "This collection is a tribute to the life and works of Gianni," she explained in the show notes. "We pay homage to not only his artistic genius but to who he was as a man, and above all, as my brother.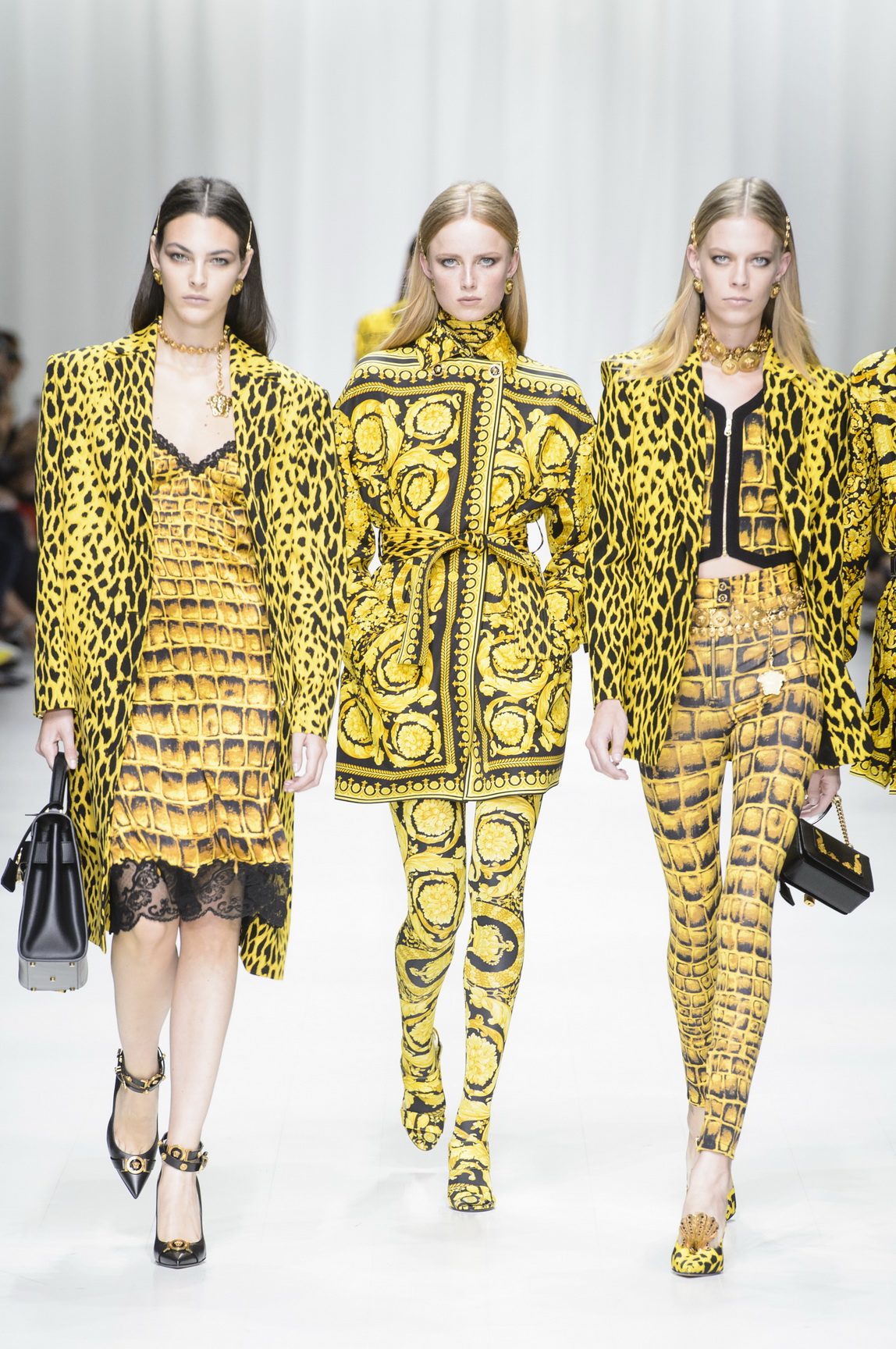 Perhaps previously conscious of losing herself in the past, this was the first time since she assumed creative direction of the company that she truly immersed herself in the house's archives. Going where she had previously never dared before, Donatella replicated iconic prints and pieces from Gianni's most iconic collections between 1991 and 1995 -- Vogue, Warhol, My Friend Elton, Icons, Baroque, Butterflies and more -- before updating their silhouettes so everything looked remarkably fresh and present. "Gianni was all about joy, and so full of life, and the prints really express this spirit." Given that they were originally shown at a time when the internet was in its infancy -- long before Google, Facebook, Instagram and revolutionised our lives -- now a generation born-and-raised online are able to experience them for themselves. "It would be impossible to commemorate Gianni's entire world in a single collection, therefore, I have decided to honour his legacy with his beloved prints and dazzling metal mesh," she explained. "This collection is for you, Gianni." While providing a fitting celebration of Gianni's life and legacy, this collection wasn't just for her brother, it was for all of us.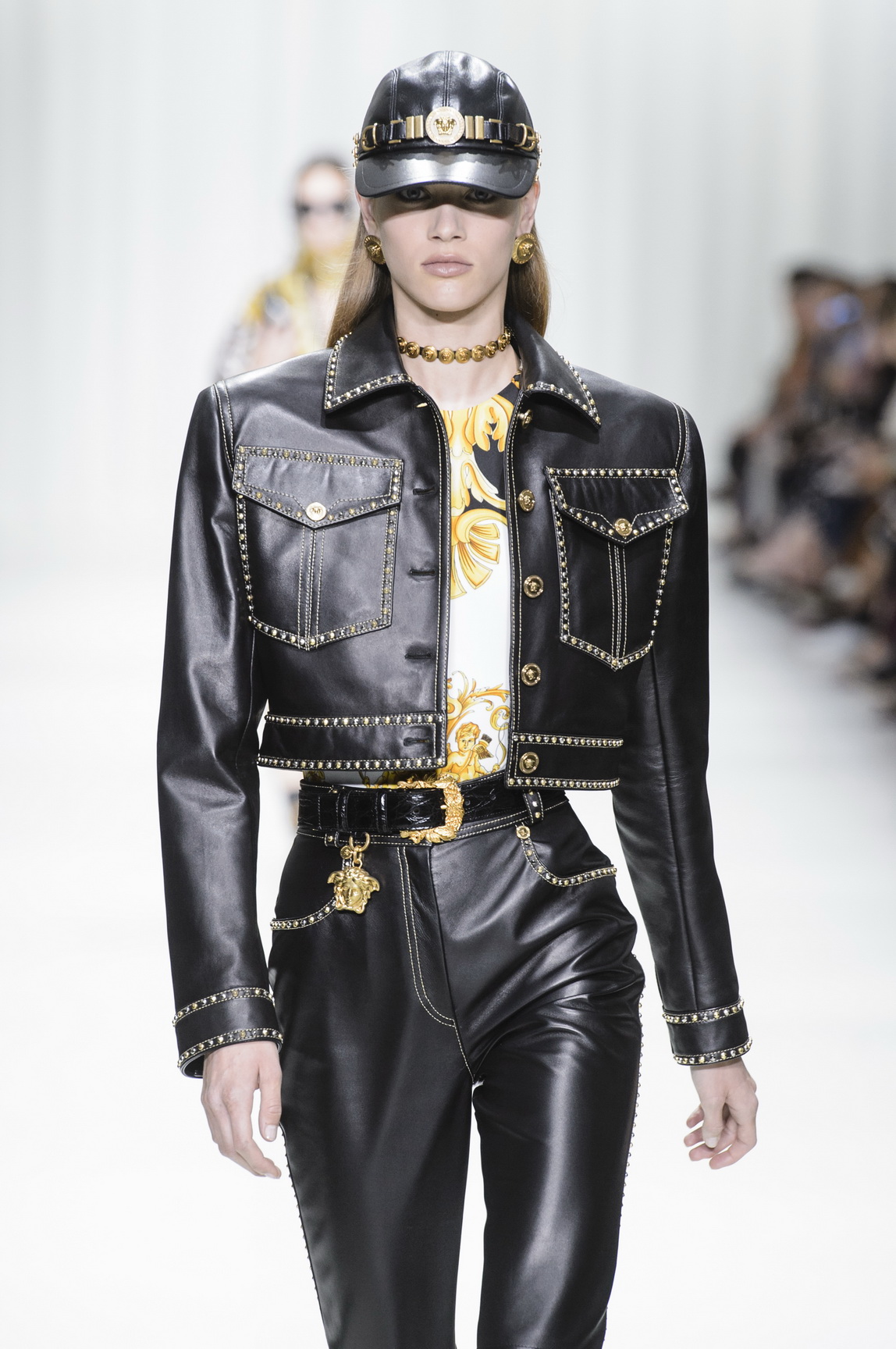 As her words -- "This is a celebration of a genius. This is a celebration of an icon. This is a celebration of my brother. Gianni, we love you..." -- were repeated throughout the show's emotive soundtrack, a new age of fashion lover and consumer were invited to experience flashes of genius from a gone-but-not-forgotten fashion legend. This the greatest of greatest hits compilations. As we travelled through time, then and now collided to create a true 'I was there' moment. However, for those unable to experience the event in person watched in awe as everything revealed itself online. Versace justifiably broke the internet but it was a privilege to watch it live.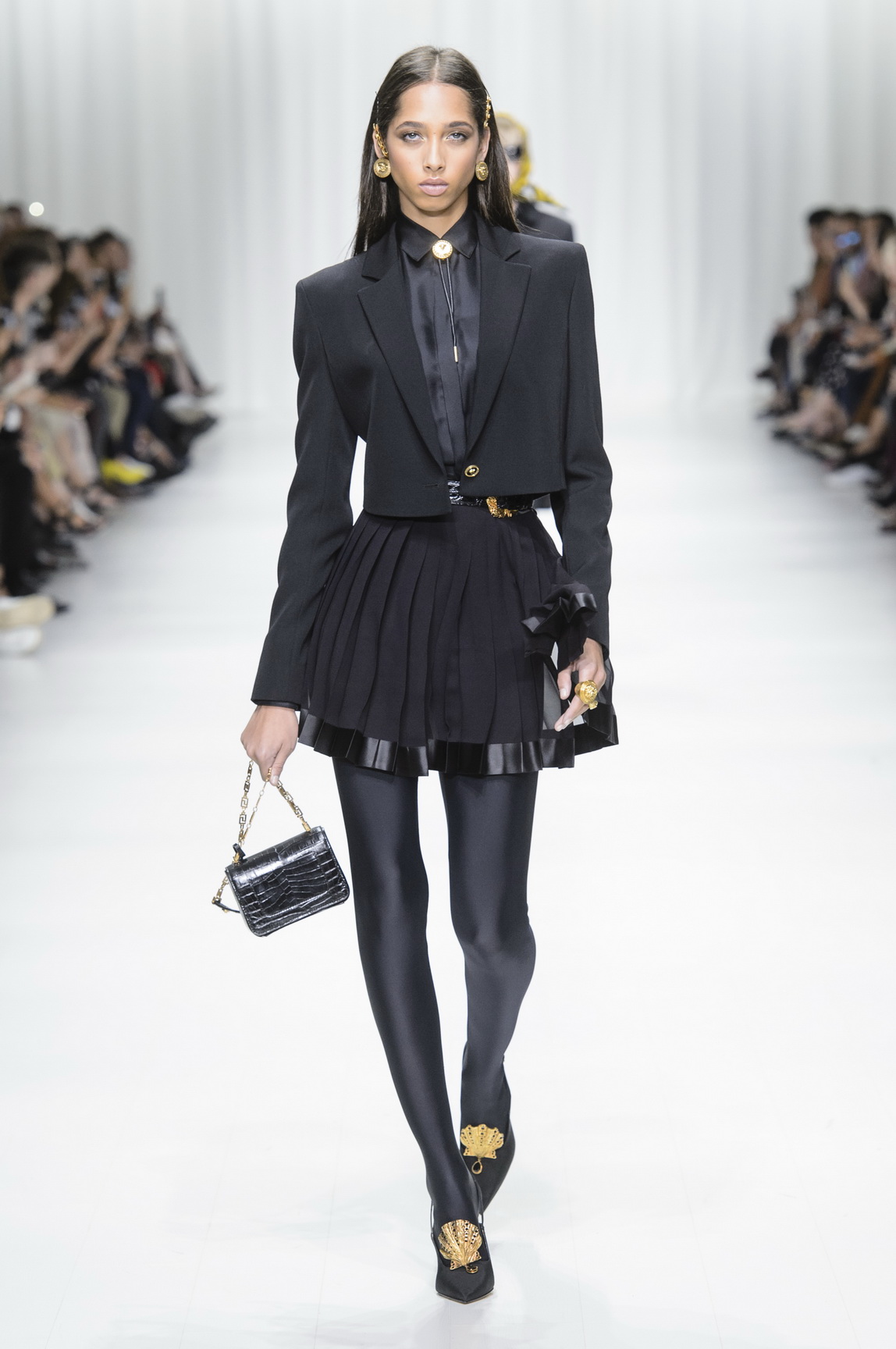 Alongside the supers of today's modelling generation, from Bella to Binx and Kendall to Yasmin and this season's breakout model-of-the-moment Kaia Gerber (who later shared the catwalk with her mum) this show reunited the original Supermodels and reimagined a moment of fashion history to create one of the standout shows of recent memory. When most of the front row thought the celebration was over, the curtain fell to reveal Cindy Crawford, Naomi Campbell, Claudia Schiffer, Helena Christensen and Carla Bruni all posing in signature Versace slinky, sheer gold dresses before they strutted down the runway to George Michael's Freedom! '90 alongside Donatella herself. The three rows of seating became a mass of competing limbs and screens as everyone tried to capture this once-in-a-lifetime moment for themselves. It magnificently mirrored the ultimate "supermodel moment" of Christy Turlington, Linda Evangelista, Naomi Campbell and Cindy Crawford all working together in Versace autumn/winter 91, joyously mouthing the words to Freedom! '90 as George Michael watched on from the front row. Gianni and George may no longer be with us physically but their spirit lives on while their talent still inspires. "Imagine a world without his risk-taking, his innovative genius..." the soundtrack continued. We can't and will not imagine such a world. Gianni, we love you. Donatella, we love you. The remainder of fashion month has an impossible act to follow.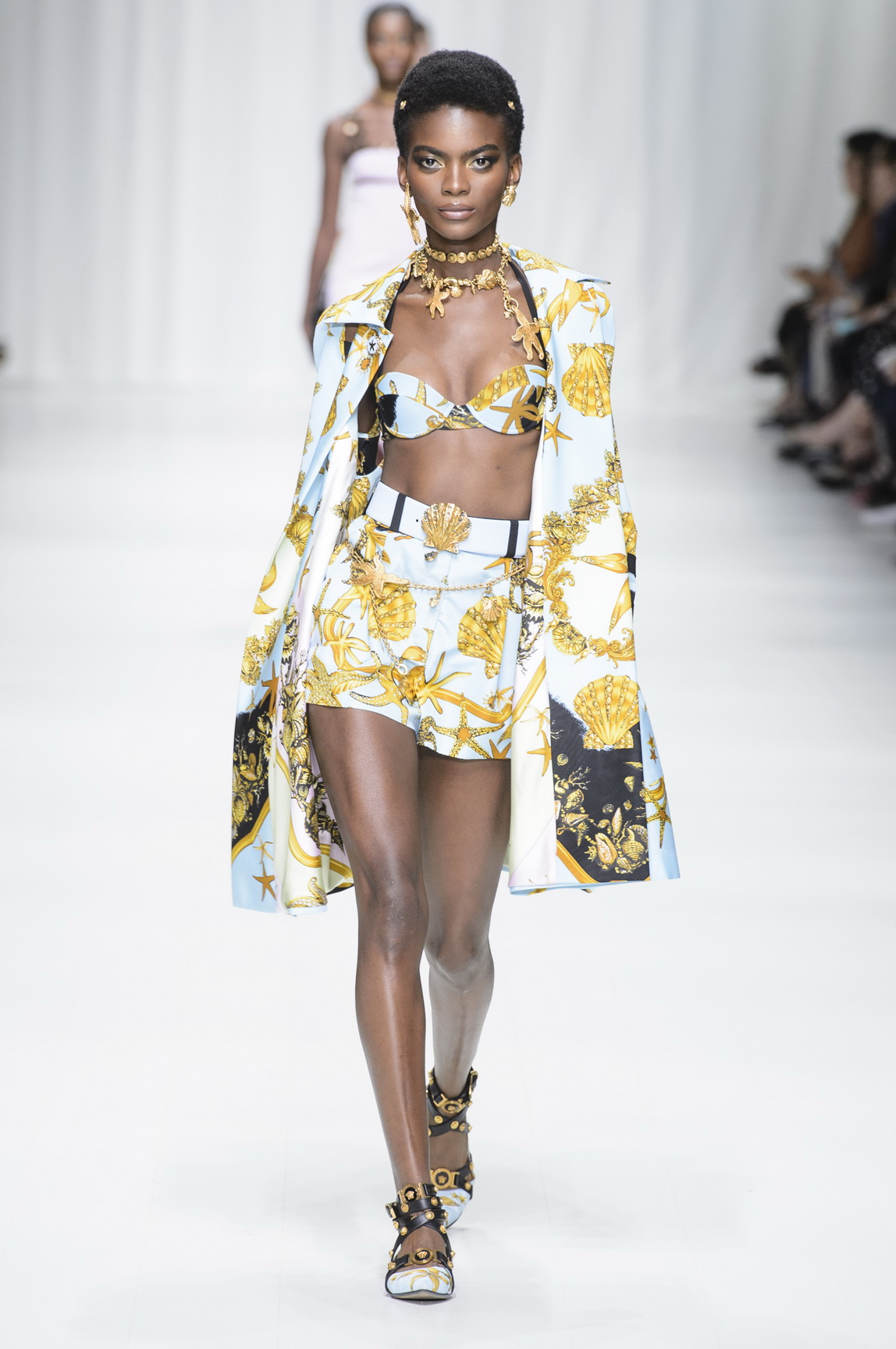 Although the circumstances wildly differed, another designer reworking the past was Roberto Cavalli's new creative director, Paul Surridge. After a turbulent period for the Florentine house, the Central Saint Martins-trained, Burberry, Jil Sander and Acne Studios-honed design talent stripped away ostentation, settled signatured and steadied the ship for his debut. Given that he was only appointed in May, Surridge was only afforded a matter of weeks to make his mark on Roberto Cavalli and it's commendable how much he achieved by placing his filter over its history. It was all about old codes for a new dawn. Taking the house's signatures of sensual, exotic, body-conscious and animalistic designs, he brought the eveningwear into the daylight. "The Roberto Cavalli woman has a life, she's a modern working woman," he explained. "It's a collection for many women and many moments." It was the calm, considered, well-crafted collection that the house needed. As Surridge took his bow, Roberto Cavalli stood in approval and the pair embraced in a changing of the guard moment.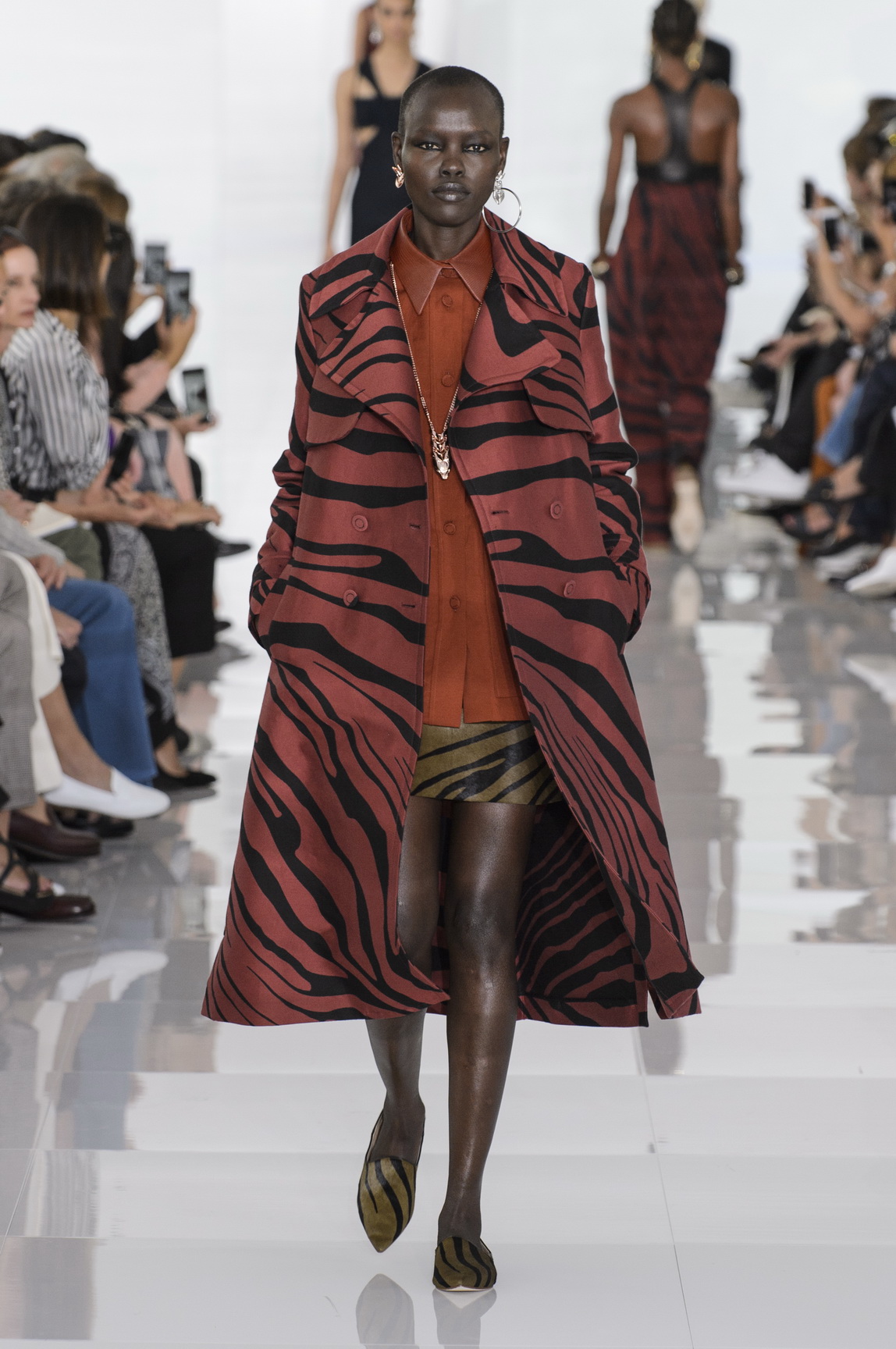 After taking over London Fashion Week with Emporio Armani, the Piacenza-born legend had a little fun in his more familiar surroundings of Milan. The inspiration for Giorgio Armani spring/summer 18 was Impressionism. So one of the great masters of minimalism cut loose, played with florals and paid homage to Joan Miró. It was his antidote to today's troubled times. "I do not see why I have to dwell on sadness, making women even sadder.. I answer with colours in a time of sadness," he explained backstage. The free, expressive and instinctive gestures of one of art's great masters met the sophisticated, linear elegance of one of fashion's great masters. This duality saw a balance of painterly prints, crisp cuts and flowing asymmetries throughout. At 83-year-old and after more than four decades designing, Armani is still having fun.