Photos by Tyrone Lebon. All images courtesy of Bottega Veneta.
Little Simz is a Bottega girl now
We caught up with the London rapper about starring in Bottega Veneta's new campaign alongside Skepta, Slowthai and Neneh Cherry.
Photos by Tyrone Lebon. All images courtesy of Bottega Veneta.
Bottega is back! Your favourite Italian fashion house may have exited Instagram earlier this year, and taken time to re-think its approach to shows, but it still knows how to make a splash (and we're not just talking about those neon puddle boots). Bottega Veneta's new Wardrobe 02 collection has dropped and it stars a cast of artists who have inspired creative director Daniel Lee over the past year. There are musicians (Neneh Cherry, Slowthai, Skepta, Tricky, Arca), dancers (Ellen van Schuylenburch, Roberto Bolle, Oumi Janta) and even a poet (Caleb Femi) and Daniel's CSM fashion tutor (Sarah Gresty), all of whom were photographed by Tyrone Lebon.
Among them, wearing a pair of yellow boots, a knitted sweater-skirt combo and a woven purse is none other than Little Simz, the Ivor Novello award-winning musician and actor who you might recognise from Netflix's Top Boy. The Islington-born rapper just released the music video to her track "Introvert" with a cameo from The Crown's Emma Corrin, and is currently preparing for the upcoming release of her second album, Sometimes I Be Introvert. We caught up with Simz to talk about her style, the items that spark joy for her, and those yellow Bottega boots.
Hi! What are you up to at the moment?
My fourth album, Sometimes I Might Be Introvert, drops on 3 September 2021… so I'm just gearing up for that release really.
Does Sometimes I Might Be Introvert apply to your fashion choices? What do you wear when you feel introverted? What's the most extroverted item you own?
My usual day-to-day, I just love a comfy tracksuit. I love being comfortable and being able to feel at peace. The most extroverted piece of clothing I own… nothing too crazy, probably just a pair of yellow boots!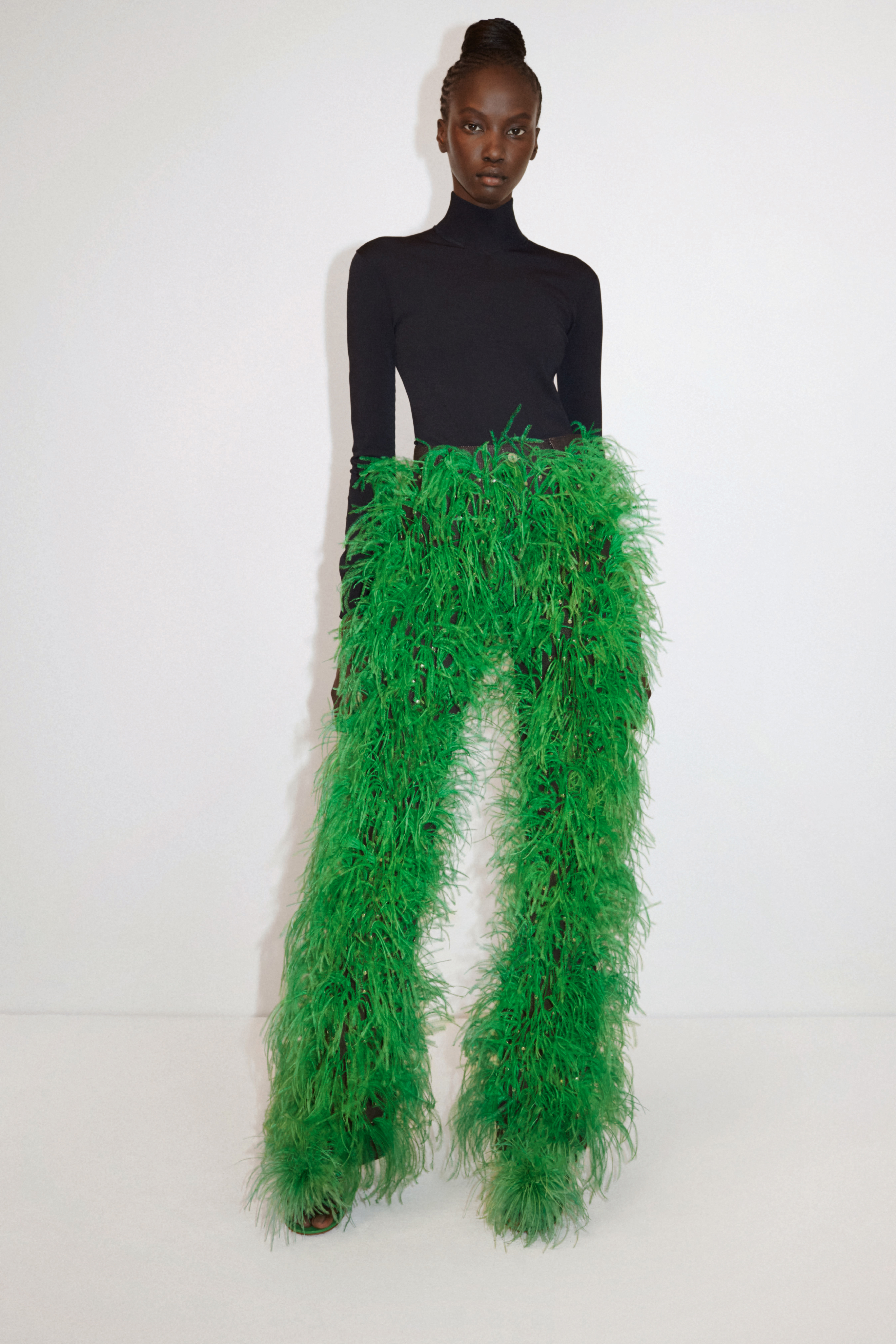 Who do you look up to in the music industry? Is there anyone whose style you admire?
I love André 3000. I've always thought that he has an amazing sense of style. It just feels like him. He can dip into so many different styles but it still feels like it's something he's down to wear — not like someone has just put him in that — he feels comfortable. So I've always admired his music and fashion sense.
What do you like about Daniel Lee's vision for the Bottega Veneta?
Daniel Lee is an amazing creative director. His palette, the colours and the tones are amazing and the way all the pieces come together — even if you mix and match different items, it always works. I love that.
You grew up in London. What are your favourite places to hang out? Where do you like to go shopping?
I like to go shopping in vintage stores, really. I used to go to Shoreditch and Brick Lane a lot, and Notting Hill. You can get some cool pieces up there. In terms of hanging out, I'm from North London so I spend a lot of my time here. I'd say between North and East.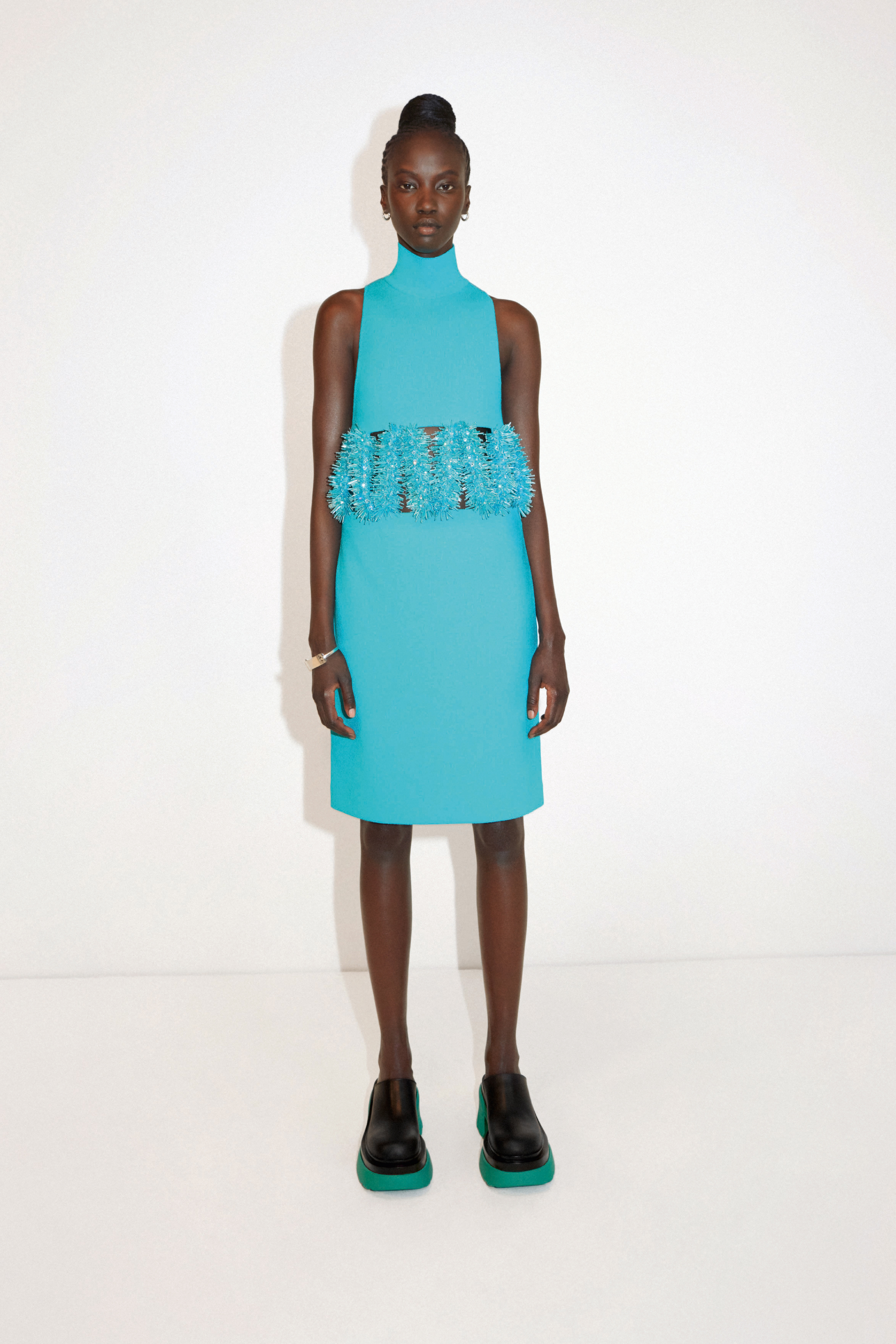 What would be your ideal day out? And what would you be wearing?
It would definitely be somewhere chill — a park, or a nice little restaurant or café with friends or family. The weather would be nice, ideally. I'd slap on a nice little summer dress and shades, my side-bag and a pair of Converse and I'm good to go.
What do you think makes Londoners such fashion pioneers?
London's always been a very eclectic place. From fashion to music and culture, it's such a melting pot — so of course it's just gonna be one huge mix. I think everyone pulls inspiration from where they're from, but being here, it's definitely a central hub for fashion and I think we have some of the most stylish people in the world living in London.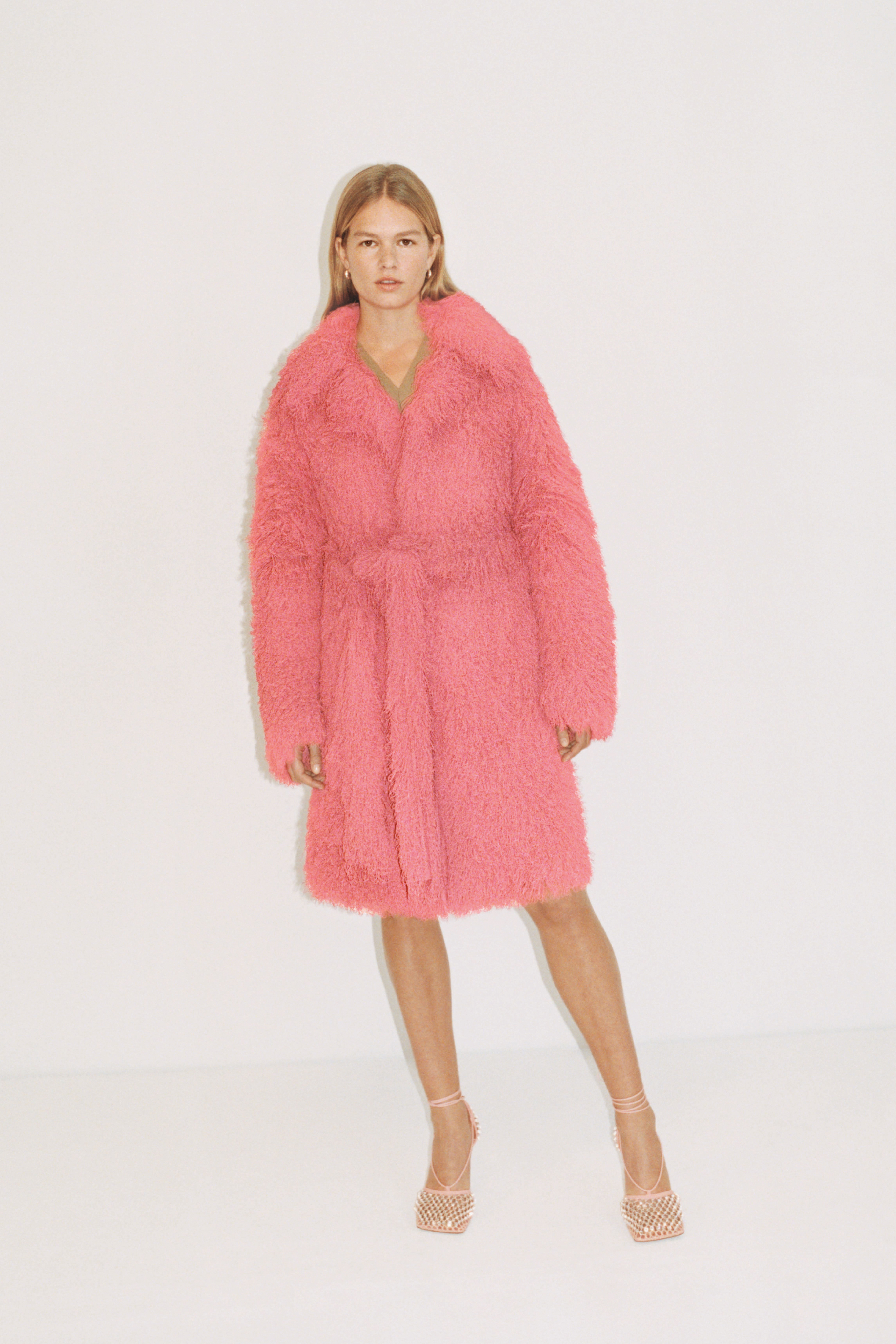 If you had to save one item of clothing from a fire, what would it be?
It would definitely be my Carhartt hoodie — you can't go wrong with that. It's super comfy. I feel very safe when I'm in a hoodie.
Lastly, what was the last thing you bought that sparked joy for you?
Probably this cool leather Avirex jacket. When I was younger I wasn't able to afford one, so I decided that now I can, I'd get one. I love it.
Tagged: