Photography Gray Sorrenti. Courtesy of Loewe.
Loewe x My Neighbor Totoro and Martin Margiela's return: what's in fashion?
Welcome to your new one-stop-shop for the week's fashion news to know.
Photography Gray Sorrenti. Courtesy of Loewe.
Well, that was a week, huh? With everything that's come to pass since we quietly popped a cork to ring in the new year, we understand if fashion hasn't been at the top of your radar. But that's why we're here! We wouldn't want to see you fall out of the loop, so we've put together a handy rundown of all of the chicest dispatches over the past seven days. With a fresh bulletin released each week, think of this as your place to turn to for news on everything from key industry moments to the most exciting releases and blockbuster campaigns. With all that said, here's what's in fashion this week.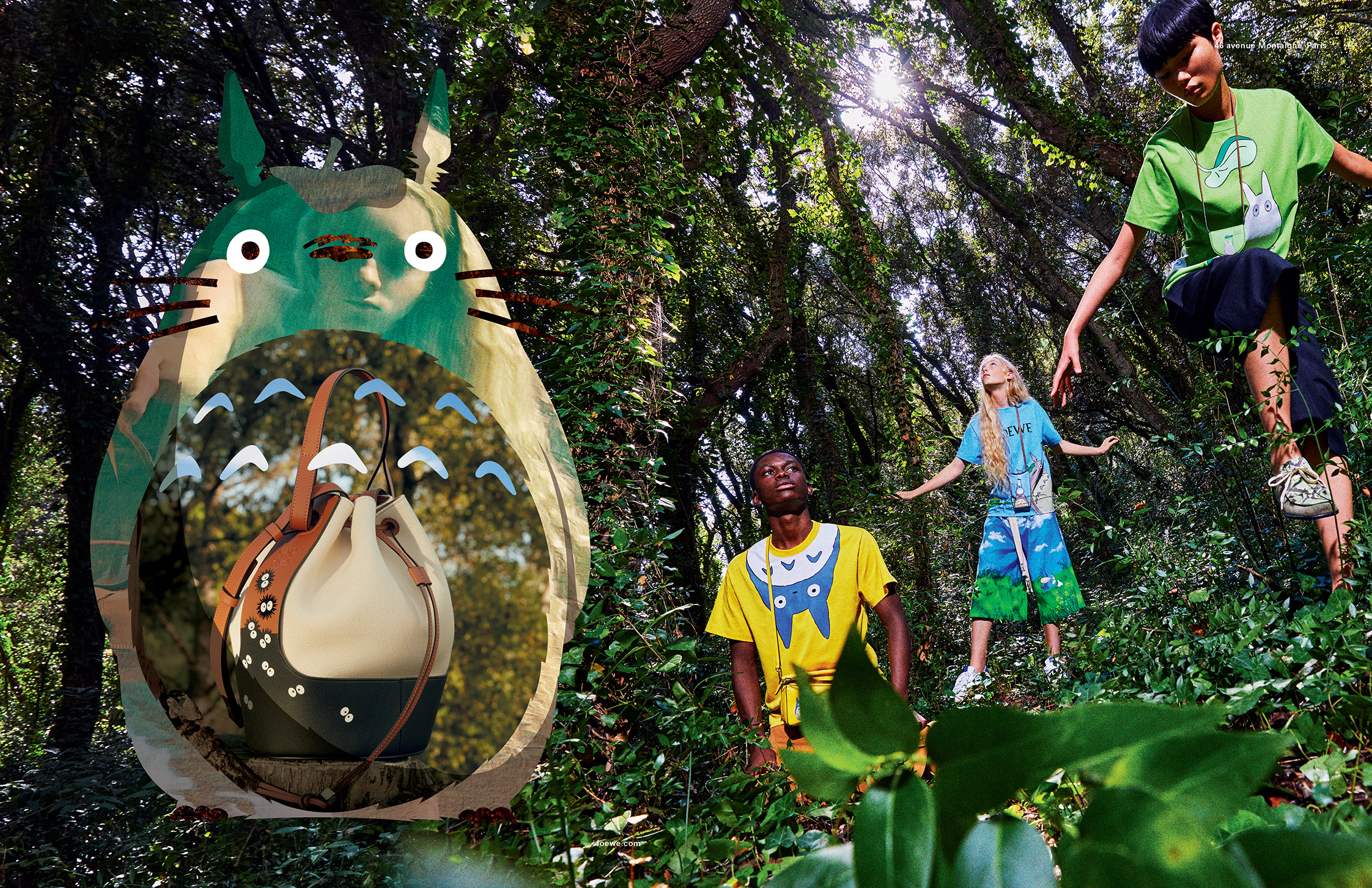 Loewe x My Neighbor Totoro brings much-needed joy to the world
"There is a natural longing for heartwarming feelings right now," says Jonathan Anderson. Damn right, J-Dubz! With 2021 looking… ok, let's not go there, it's clear that it's going to take a whole lot of magic to turn this one around. Thankfully, the Loewe creative director and his team have brought us just that, teaming up with Studio Ghibli to create a My Neighbor Totoro capsule! Testament to the "mutual love of craft and artisanal techniques" inherent to both Loewe and Studio Ghibli, the collection sees Totoro motifs set into pieces like the Spanish house's Puzzle and Balloon bags using a technique known as leather marquetry — by which small individual pieces of leather are cut and set into the leather of the bag — while relaxed sweatshirts, tees, culottes and mohair sweaters come in jacquard intarsia and all-over prints.
If the pieces themselves aren't enough to transport you elsewhere, Gray Sorrenti's campaign will. Models get into character as Mei and Satsuki, playing hide and seek in dappled woods lifted straight from a world "of dreamy serenity and hands-on creativity – of being at one with nature and with one's own inner child." Take us with you, Jonathan, please!! MS
Bottega Veneta quits social media
Who doesn't like to start the new year with a resolution? Bottega Veneta announced this week it would be taking an indefinite digital detox to kick off 2021. New year, #NewBottega? Overnight, its close-to-four million followers were left ghosted. Of course, we all know that social media has its pros and cons, but this announcement seems a tad strange for a Kering-owned fashion house (not a person, it should be noted) that has arguably spawned thousands of selfies with its Insta-friendly woven mules, puffy clutches and blingy imagery. i-D's Douglas Greenwood delved into the possible reasons that 'New Bottega' has logged off from socials. Is it the notoriously shy creative director and Celine alumnus, Daniel Lee? Is it a clever publicity stunt? Is it a protest against the maddening pace of online consumerism? Find out here. OA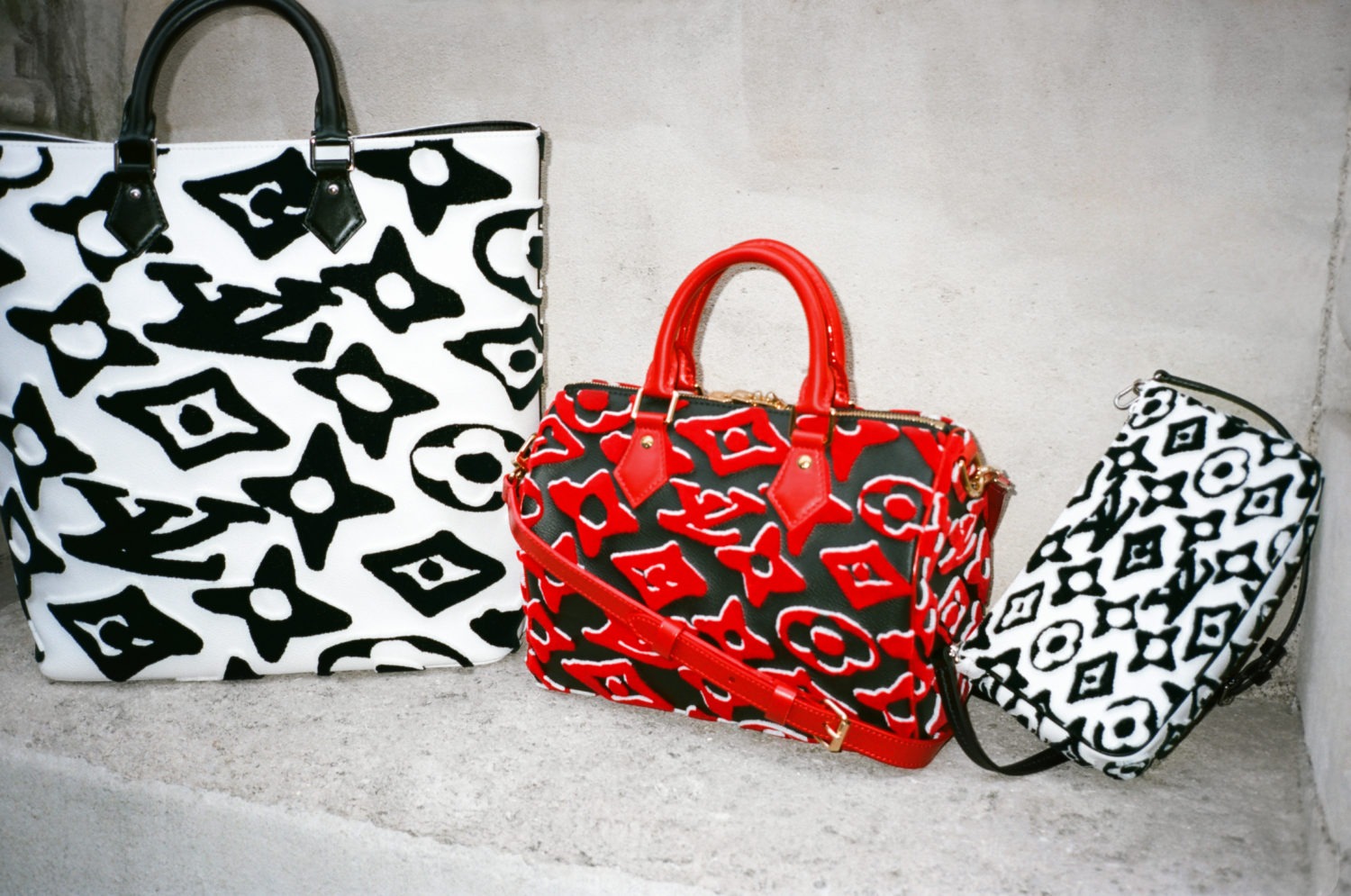 Urs Fischer reinterprets the Louis Vuitton Monogram
We said it here and we'll say it again: few do fashion/art crossover collaborations quite like Louis Vuitton. After teaming up with contemporary art world mainstays like Cindy Sherman and Takashi Murakami, the latest visionary artist to be tapped by the house is Urs Fischer. It's not the first time the Swiss artist has worked with the house, though. Back in 2019, he was one of six artists chosen to redesign the Capucines bag. This time around, he's broadened his remit, dreamily reimagining the LV Monogram as bubble-written "memory-sketches", which have been rendered as a velvet-relief on canvas. The playful take on the pattern has been applied across a full gamut of iconic Louis Vuitton bags -- Speedys, Neverfuls, the lot -- as well as shoes and ready-to-wear. Tightening the purse strings this month? Well, resolutions are made to be broken, aren't they? MS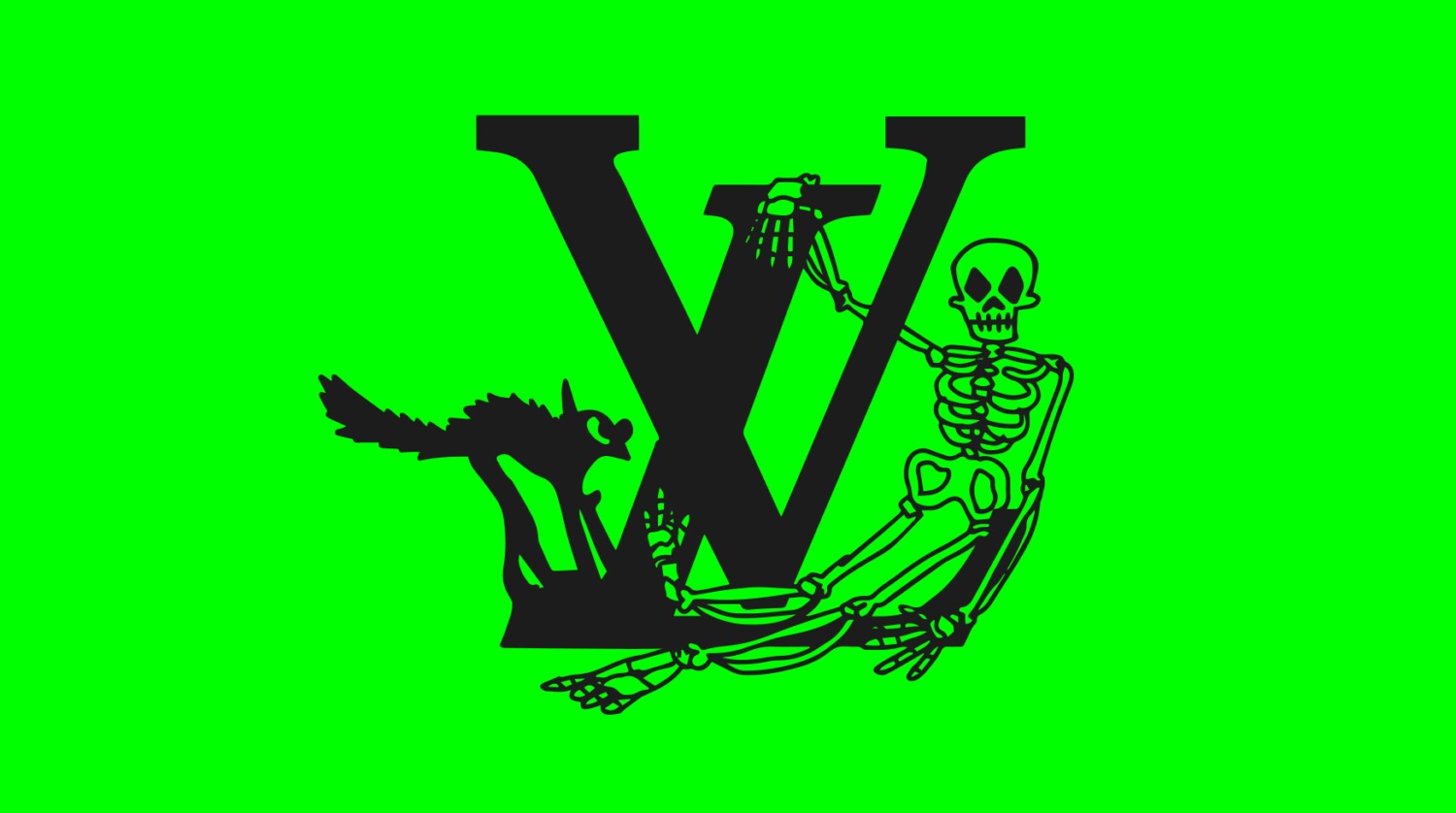 Get your hands on Virgil's rarest Louis Vuitton sneakers
But wait! There's more news from the land of Louis Vuitton! Over on the menswear side, Virgil Abloh has begun stoking anticipations for his upcoming AW21 collection, to be shown on January 21, with a series of events in the city the house calls home. Under the banner of "Louis Vuitton: A Walk in the Park", Paris will be taken over by a series of IRL 'activations'. The first, a pop-up store at 28 Quai de la Mégisserie, opens today. There, Virgil stans can get their hands on rare sneakers from an enticingly dubbed "Hall of Fame", alongside the chainlink jewellery Virgil has made a key motif of his collections. MS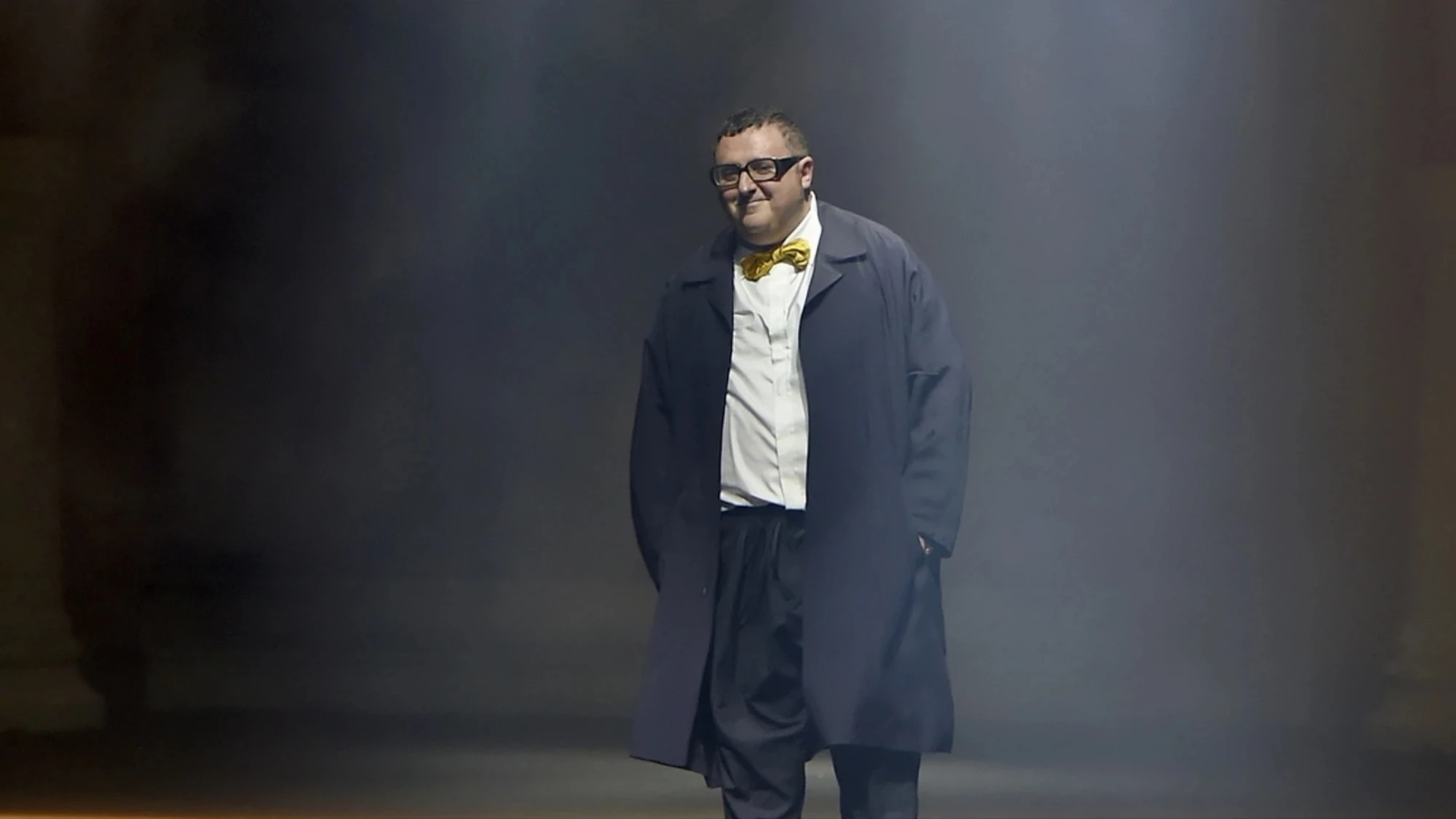 Alber Elbaz is back!
Who is Alber Elbaz? The Israeli designer was the creative director of Yves Saint Laurent back in the day, but made a name for himself at Lanvin, which he transformed in the late 00s into a byword for opulent, jewel-toned fashion fantasies. Now, the designer is back with his own venture: AZFactory. He will be making his debut during Paris Couture Week, and if his reputation is anything to go by, this will be one to watch out for. Read all about his comeback here. OA
**Dior share the process of making their brand new bag
**In fashion, hardly a day goes by without feeling like you're being bombarded with more new stuff with baulk-worthy pricetags. But, take a moment to look into the processes behind some of them, and you might just be rewarded with the special sense of personal care, craftsmanship and expertise invested into them. In a new video demonstrating the artisanal savoir-faire of the house's leather-making ateliers in Italy, that's just the opportunity that Dior is offering, giving an exclusive peek at the making of the latest addition to Maria Grazia Chiuri's arsenal of accessories: the Dior Caro. First introduced at the house's mesmerising Cruise 2021 show in Puglia, we witness each step of the calf leather flap bag's creation, from the screwing of the 'CD' clasp to its quilting process, which requires 18,000 stitches alone. As inviting a lockdown DIY project as that may sound, it's probably best to leave the hard work to the pros and nip to your local Dior to pick one up for yourself. MS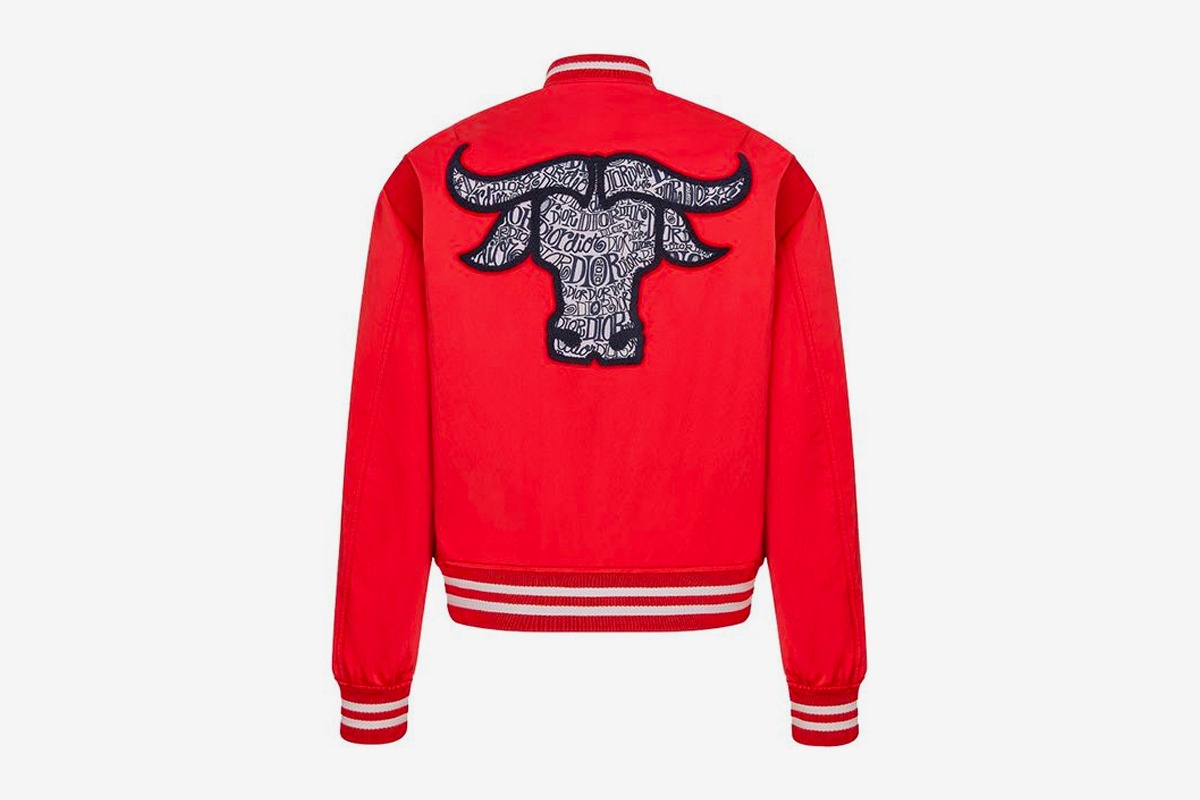 Dior rings in Lunar New Year with Stussy
In other Dior-related news, the fashion house has launched a capsule menswear collection to celebrate Lunar New Year next month. It marks a second (!!!) collaboration between Kim Jones and streetwear legend Shawn Stussy, who took their hand-drawn monogram further and gave the ox (the animal that symbolises honesty, diligence and hard work in the Chinese zodiac) a fabulous Dior makeover. Perfect for grabbing 2021 by the horns. OA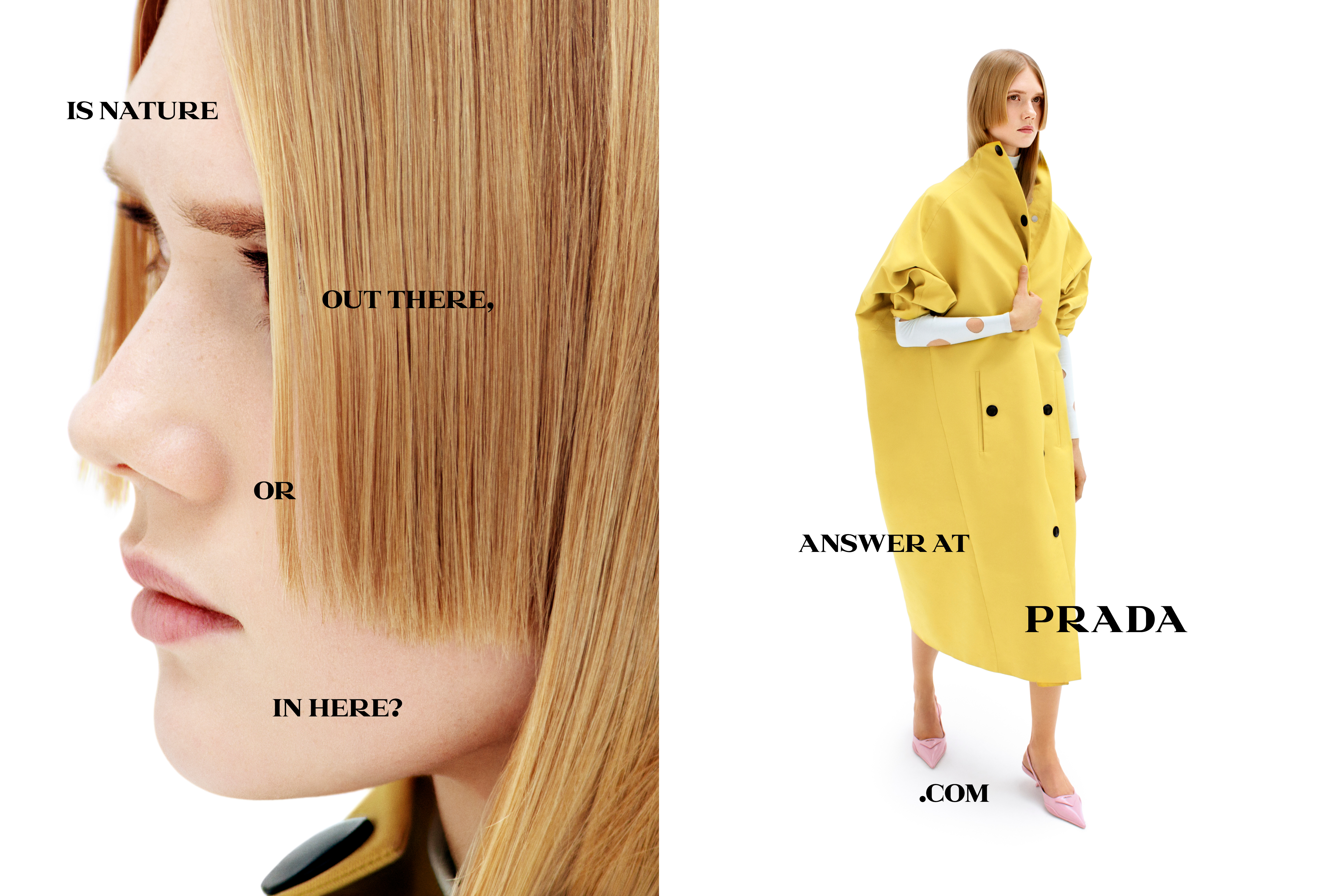 Prada ponders life's big questions for SS21
What comes after the most anticipated show of a season? The most anticipated campaign, of course! Yes, that's right, the first Prada campaign under the co-creative direction of Raf Simons is here. Tapping into the decidedly existential vibe of our times, the campaign sees images of Hime-cut-sporting models in the collection's clutched coats overlaid with block text asking questions like "What utopia do you strive for?" and "Does 'cloud' make you think of data or sky?". Though intended as a meditation on questions of "perceptions of self, views on technology, ideas of humanity — diversity, inclusivity, sustainability," according to Prada, internet denizens quickly latched on to the campaign's sage tone to create a slew of gently ribbing memes that we'll allow you to look up in your own time (ok, we'll wait here -- but be quick!). MS
Martin Margiela is making his comeback
Calling all Margiela stans! Martin's second coming is nigh! Ok, that may be overdoing it a tad, but the cultishly adored Belgian is making his return to the public sphere for the first time since leaving his eponymous house back in 2009. However, fashion disciples of his may be a little disheartened to hear that he'll be making his comeback not as a designer, but as an oh-so-serious artiste.
In an exhibition neatly titled Martin Margiela, unseen photographs, sculptures and other artworks will be installed at Lafayette Anticipations in Paris from April 15 to July 25. According to a statement shared with The Guardian, it will "[celebrate] the idea that Martin Margiela has always been an artist, whose work has played out since, within and outside the art world. [He] has always made us look at things with fresh eyes. Going against the grain he cultivated an obsession for discreet people, abandoned objects and forgotten places and events, bestowing on them a new dignity."
Of course, Martin isn't the first to retire from fashion to fine art. He'll be following in the footsteps of Helmut Lang, who since stepping back from his namesake label in 2005 has focussed his attention on material-oriented practice. Group show? Here's hoping… MS
Camping just got a whole lot more camp, thanks to Gucci
2021 is going to be all about the great outdoors. We're not talking restaurants, pubs or nightclubs. But for the foreseeable, nature beckons. Brisk walks. Staycations. Wrapping up warm. So, it's perfect timing for Gucci's collaboration with The North Face, which launches this week and is available at Selfridges. A meeting of fabulously ornate Alessandro-isms and utilitarian activewear, there are pimped-out puffers, sturdy leather hiking boots with Goodyear-welted soles, and hiking backpacks made using ECONYL, a pioneering nylon fabric sourced from regenerated materials such as fishing nets and carpets. The campaign takes camp camping to a whole new level, and there's even a mini-documentary on the off-kilter collab made by artist Sean Vegezzi. Gucci tent, anyone? OA