Left: Rina wears dress Kota Okuda. Trousers kudos. Kotaro wears jacket and trousers kudos. T-shirt KOZABURO. Right: Hidemichi wears dress Kota Okuda.
The young Japanese designers fuelling Tokyo's creative spirit
From Tomo Koizumi to Kozaburo, Tsukasa Kudo shoots the work of the fashion talents embodying the city's irrepressible energy.
|
30 November 2020, 8:30am
Left: Rina wears dress Kota Okuda. Trousers kudos. Kotaro wears jacket and trousers kudos. T-shirt KOZABURO. Right: Hidemichi wears dress Kota Okuda.
After a month of self-isolating in Tokyo, Tsukasa Kudo, the designer behind both kudos and soduk, found himself on the east side of the city, shooting his long-time muse Rina Ohta and five boys he'd previously cast himself. It's a situation that almost allows seems post-pandemic; a tender reminder of how things once were. Still, despite how much life had changed since he'd last seen them, one thing that remained unaltered was the individuality that radiated from his subjects.
As a fitting ode to the spirit of freedom that courses through the streets of the Japanese capital, Tsukasa styled them in clothes created by (mainly) Tokyo-based designers, each of whose work is a living testament to what makes Tokyo the magical city it is.
There's mister it. whose founder Takuya Isagawa returned to Japan after working at Maison Margiela's Artisanal — the house's haute couture atelier — to create a brand imbued with a playful naivety. And malamute, who collaborate with Japanese artisans and are known for their exceptional knitting skills. KEISUKEYOSHIDA, meanwhile, bring fresh perspectives to conversations around body image with their challenging collections. Though the latter two may both market themselves as womenswear labels, their designs fascinatingly blur preconceived gendered notions of the body when worn by men.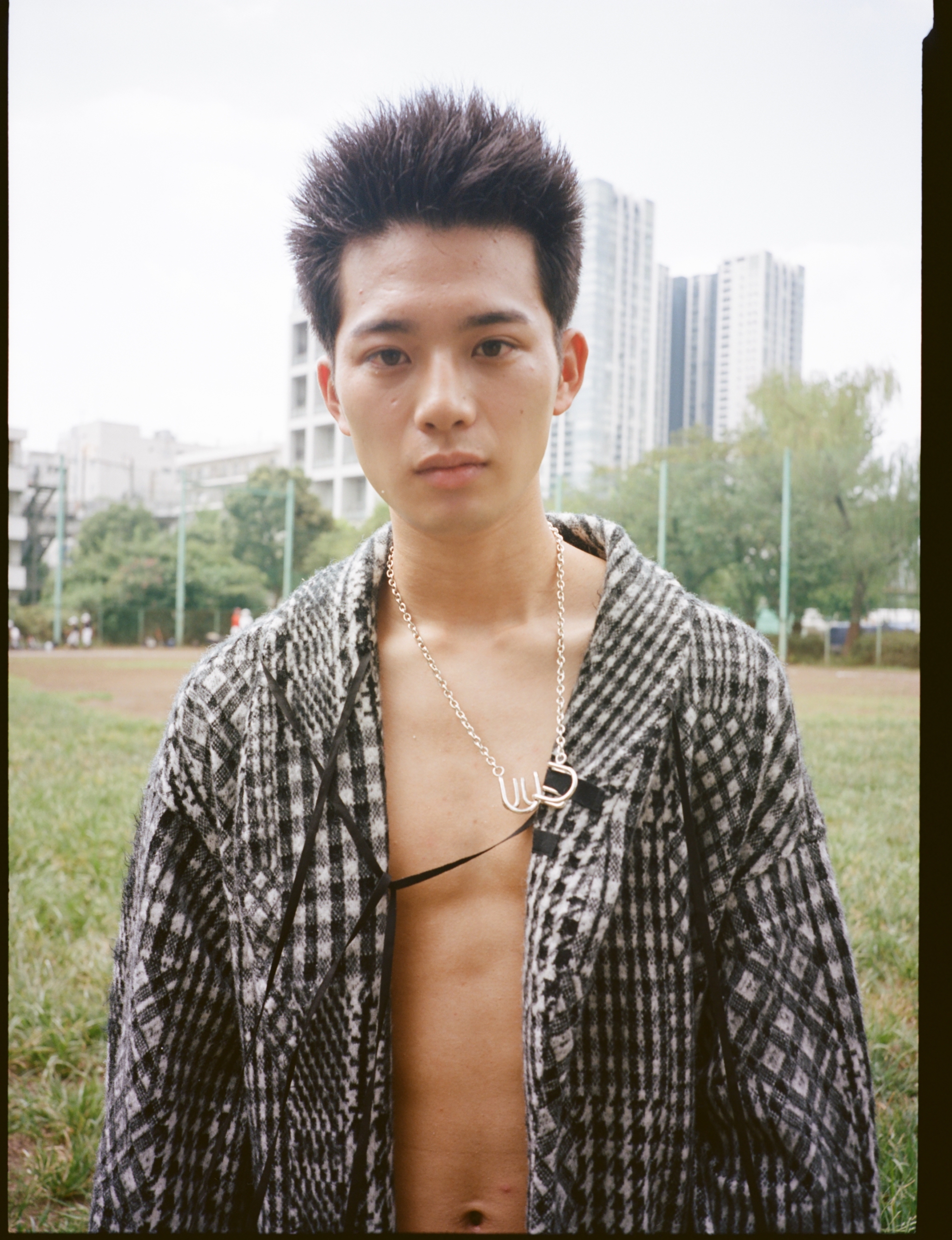 Then there's LVMH Prize finalist TOMO KOIZUMI with his eccentric ruffled tulle pieces, and LCF graduate Nobuyuki Matsui, who set up a bespoke atelier in downtown Tokyo upon his return home where he creates one of a kind tailored jackets that have the presence of conceptual artworks.
Following in a similarly artistic vein is Parsons MFA Fashion graduate Kota Okuda, who has made American coins and banknotes the main motif of his work, creating exciting discords when placing them against the human body. Fellow Parsons graduate KOZABURO shows at New York Fashion Week, where his signature flared silhouette faithfully represents the kind of clothes that you'll see kids right across Tokyo wearing.
SOSHI OTSUKI's clothing meanwhile, draws inspiration from Japanese Shinto and Buddhist beliefs, referencing traditional Japanese dress known as samue. And then there's kenichi, whose namesake designer founded the brand after winning the grand prize of the Asia Fashion Collection awards with his innate sensibility for colour. Similarly gifted is Kota Gushiken whose bold handmade knitwear stands out below in vivid red.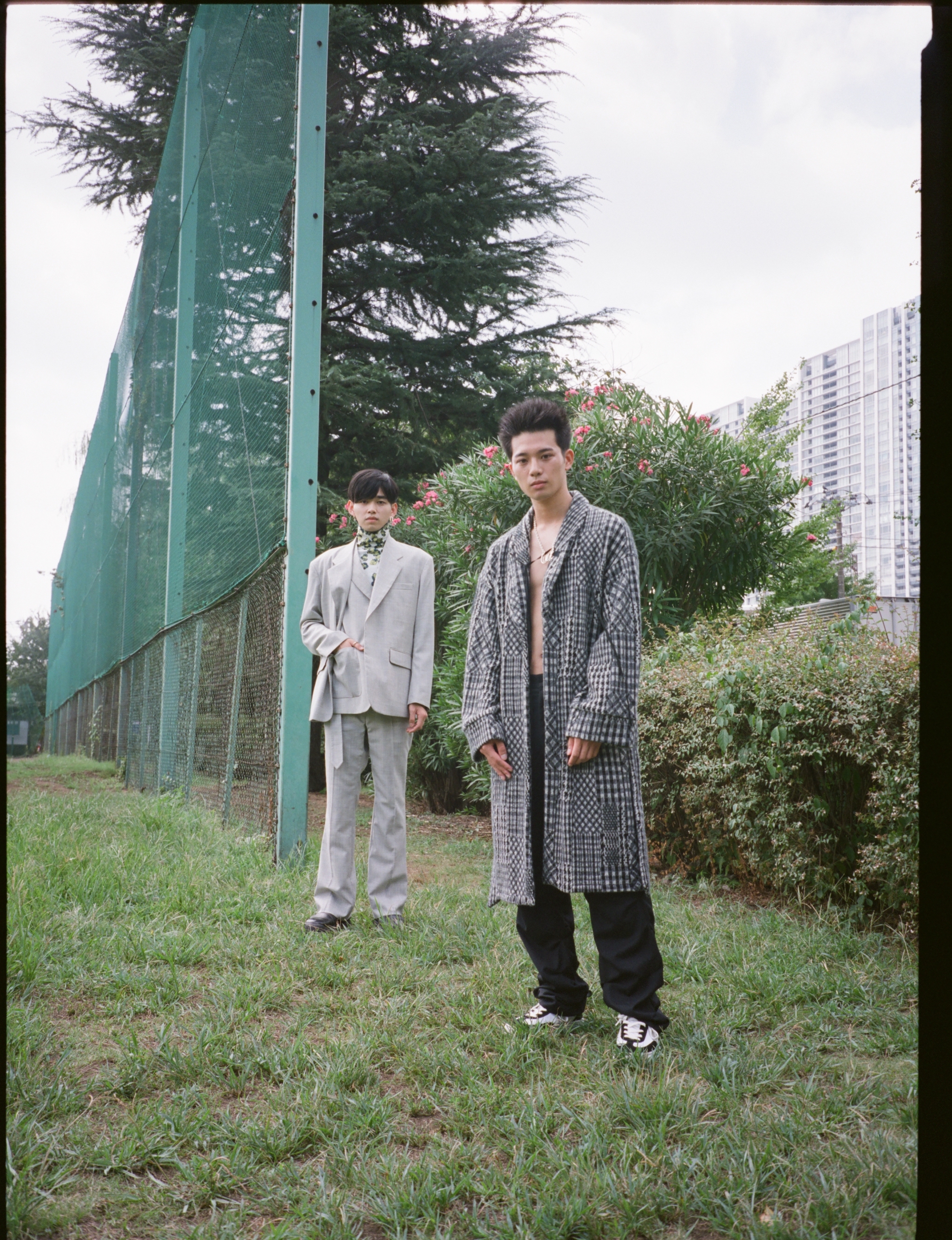 Last but by no mean least is kudos, the brand founded by Tsukasa himself in 2018. After gaining experience at JW Anderson, JACQUEMUS and Y/Project, he returned home to reinterpret menswear on his own terms, quickly earning the respect of young Japanese fashion fans.
While a return to life as we once knew it in Tokyo may seem a while off, the city's new generation of fashion talent act as an effective promise that its creative heart will still be beating strong when the time comes.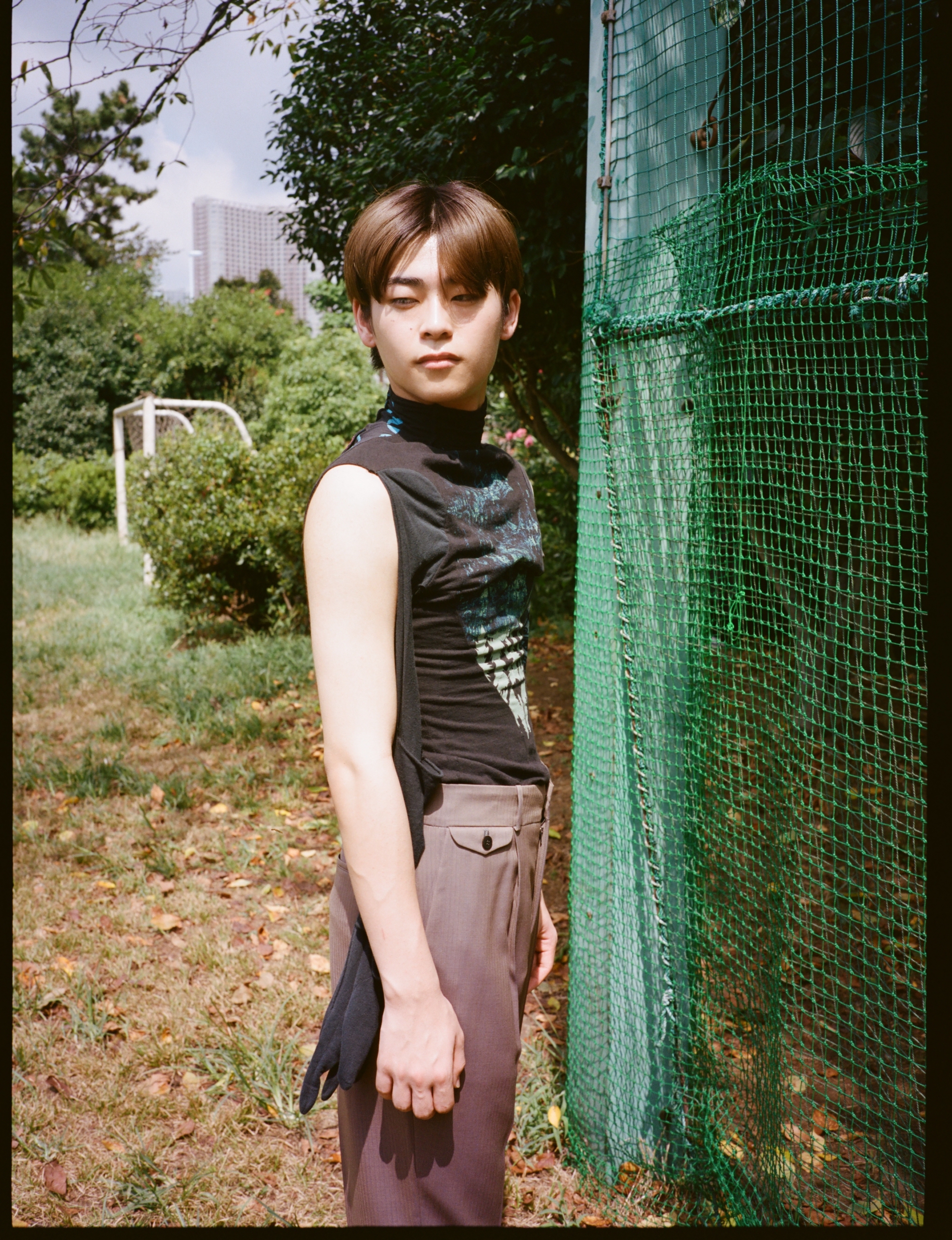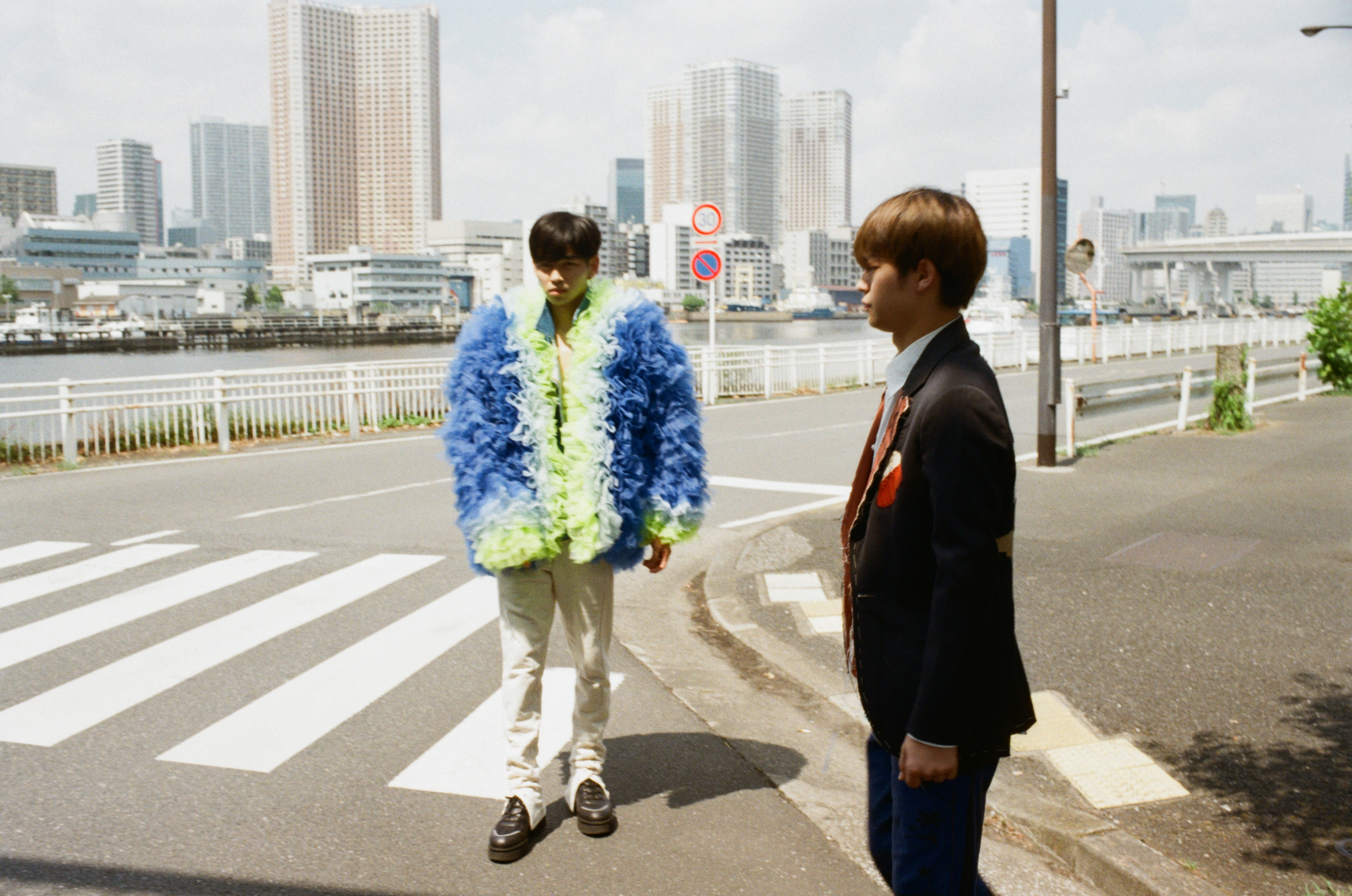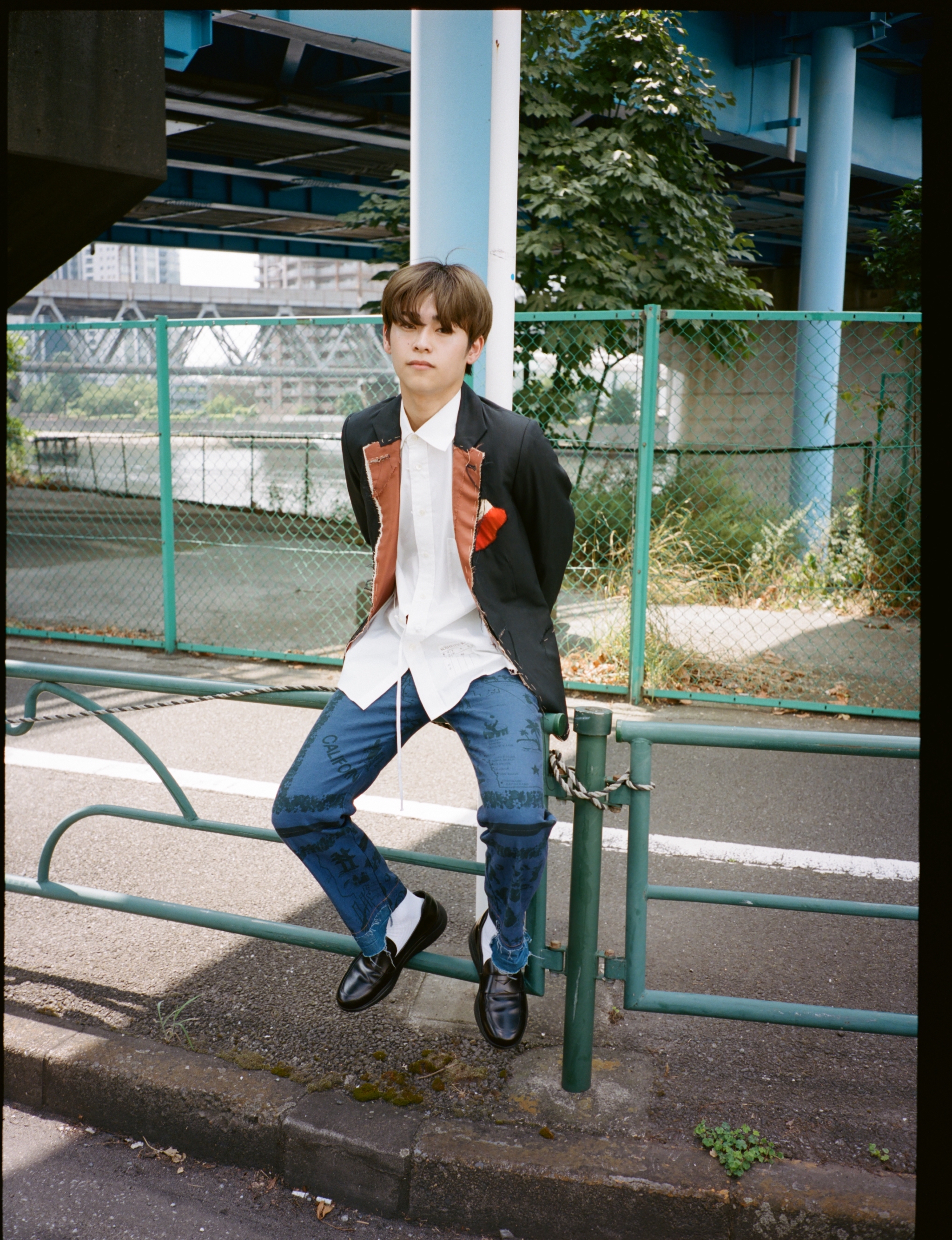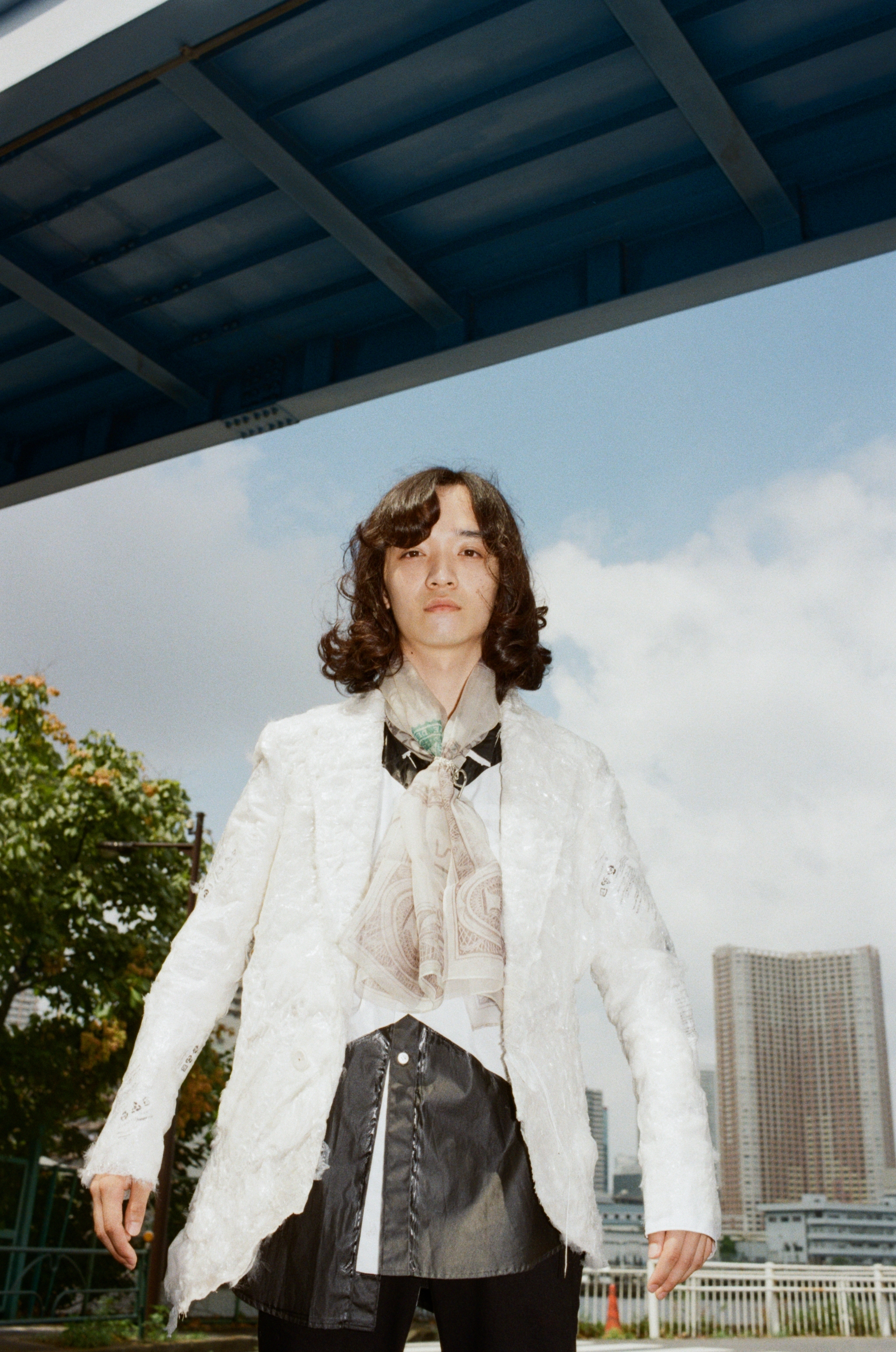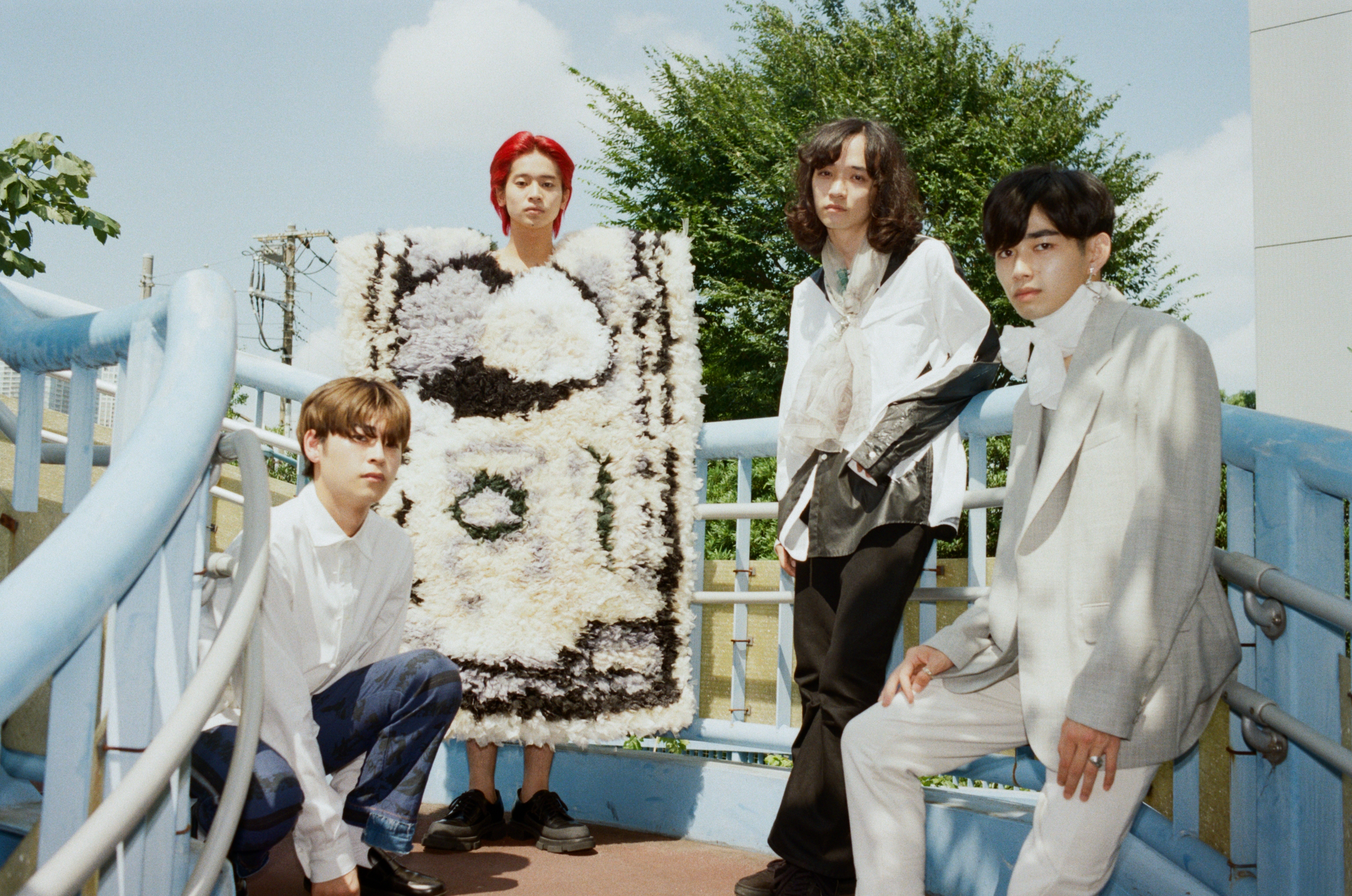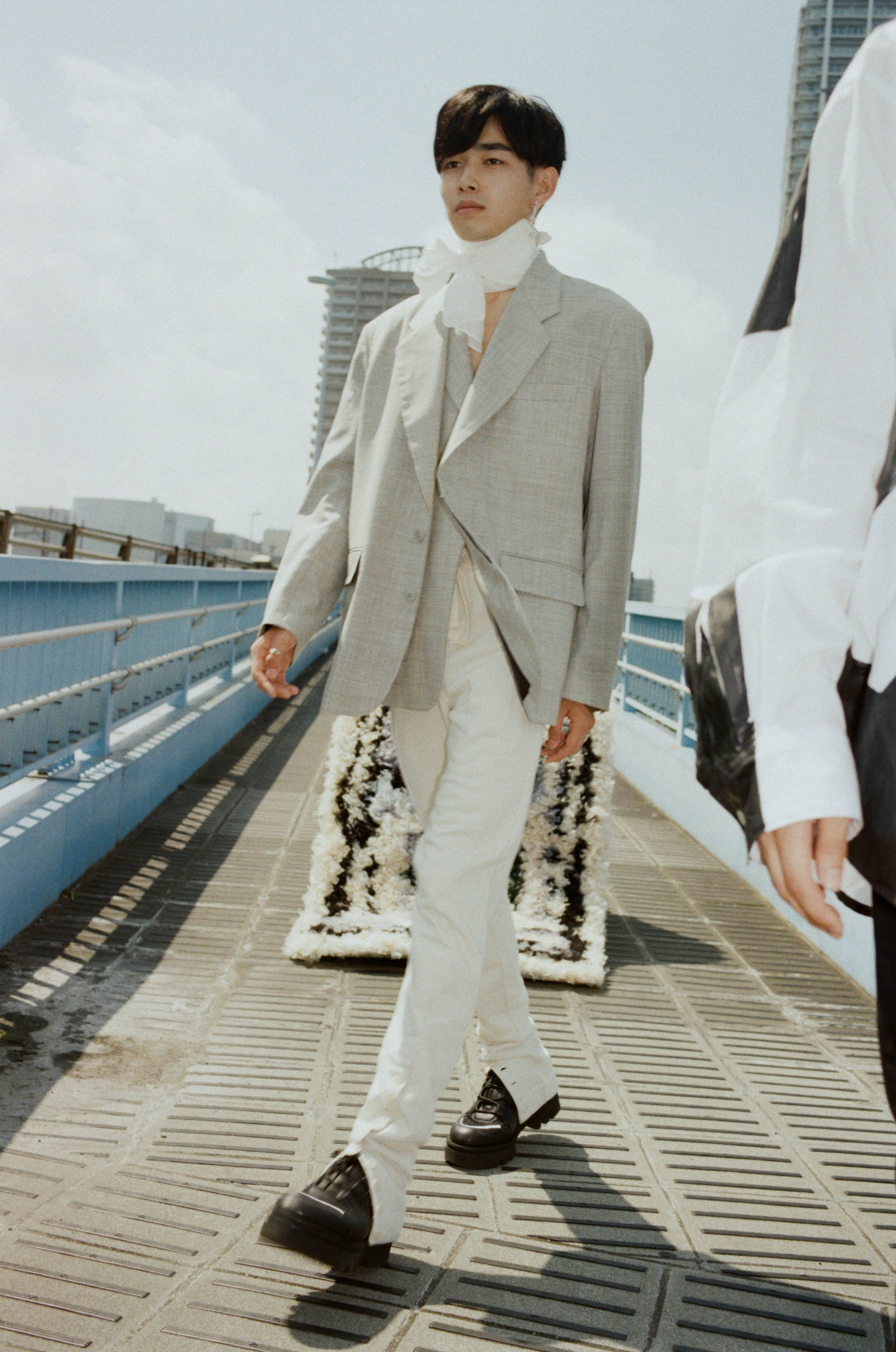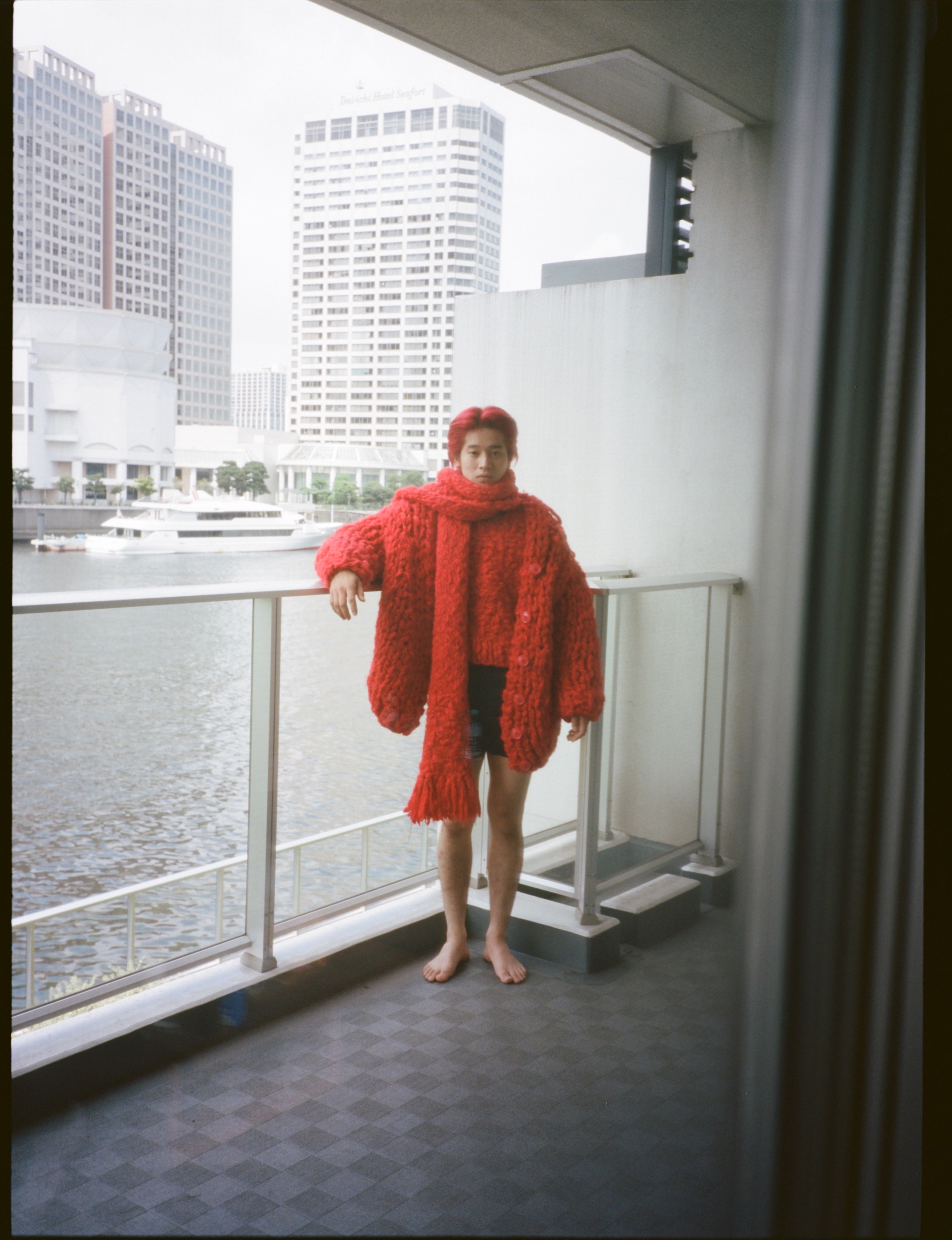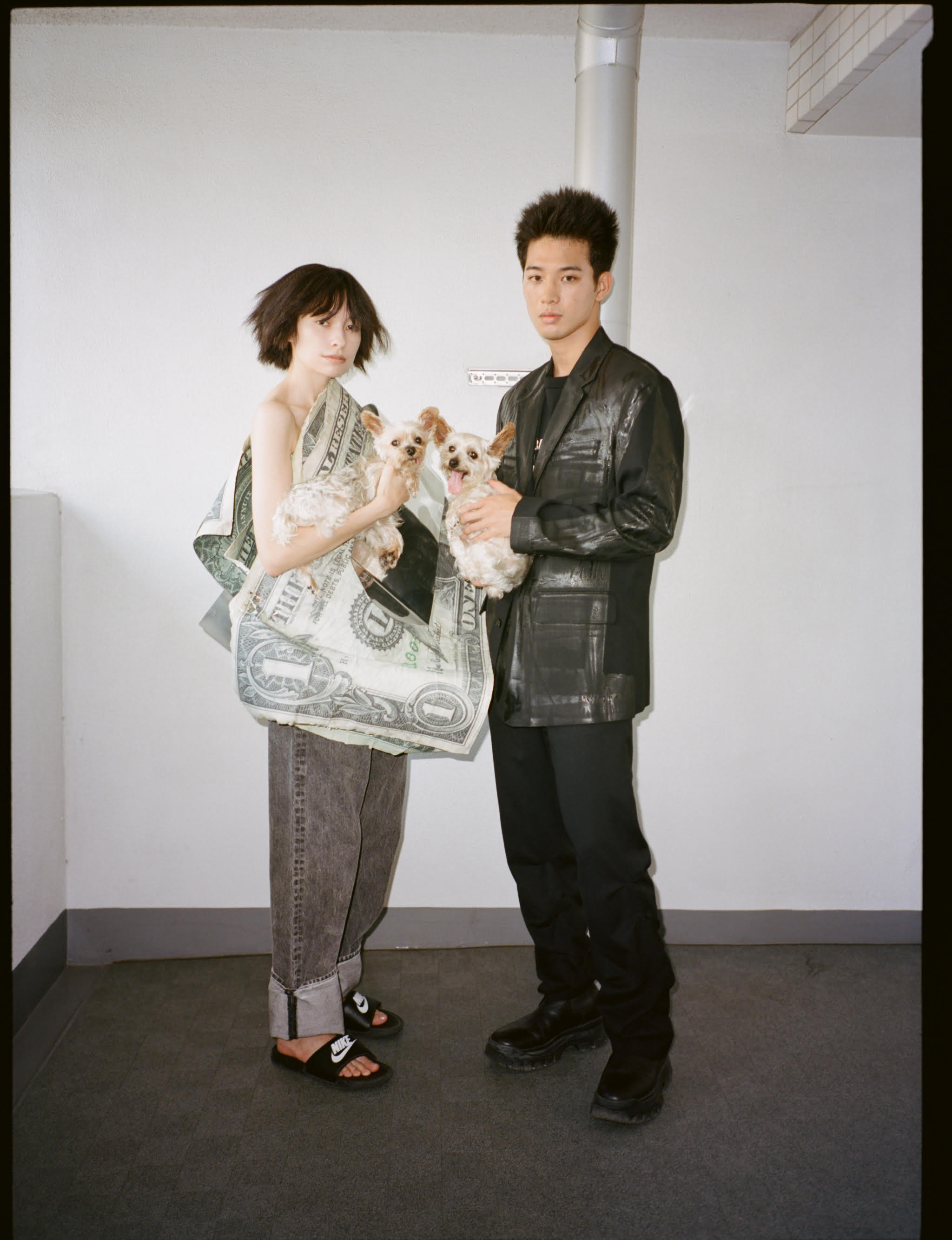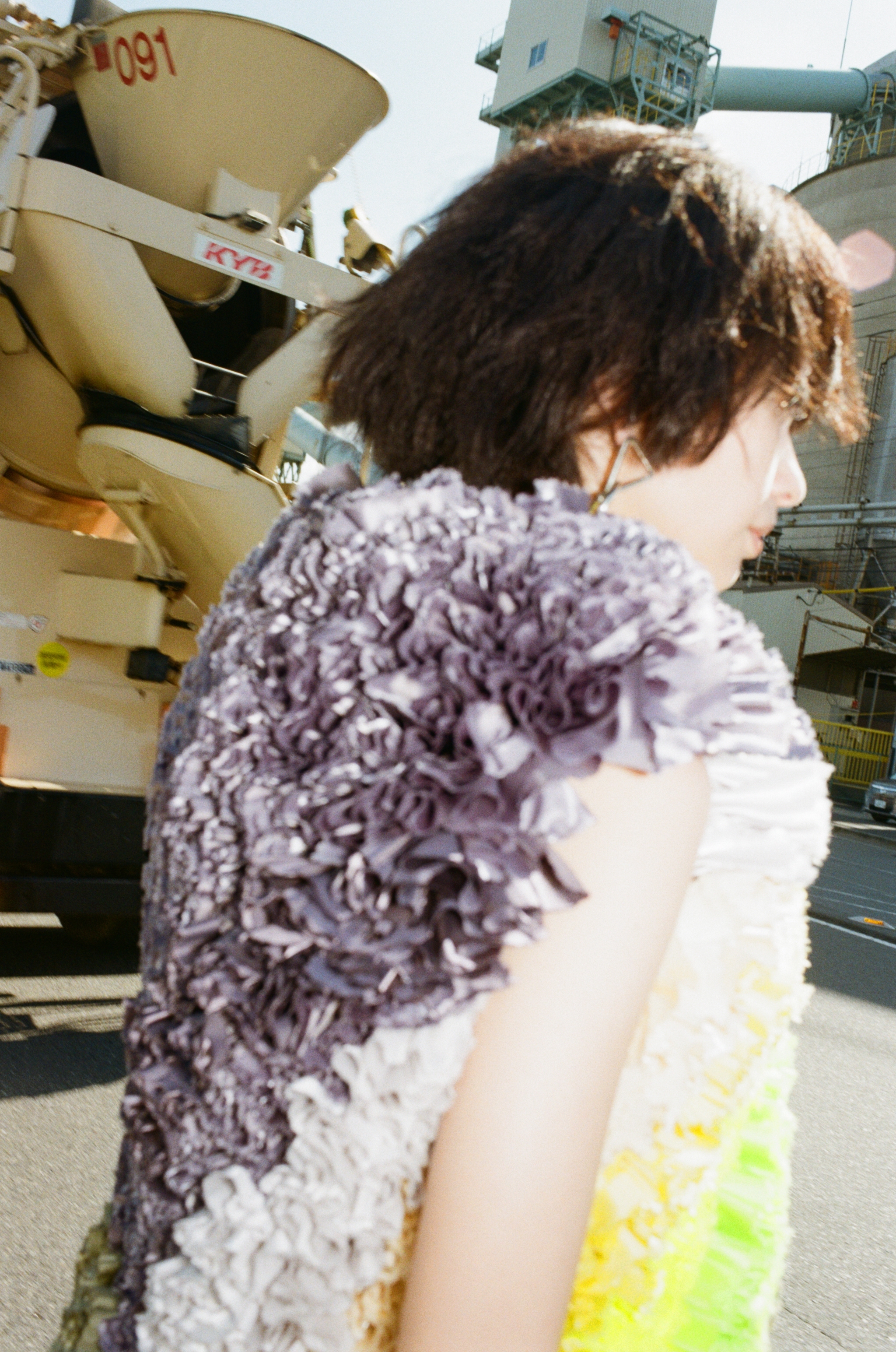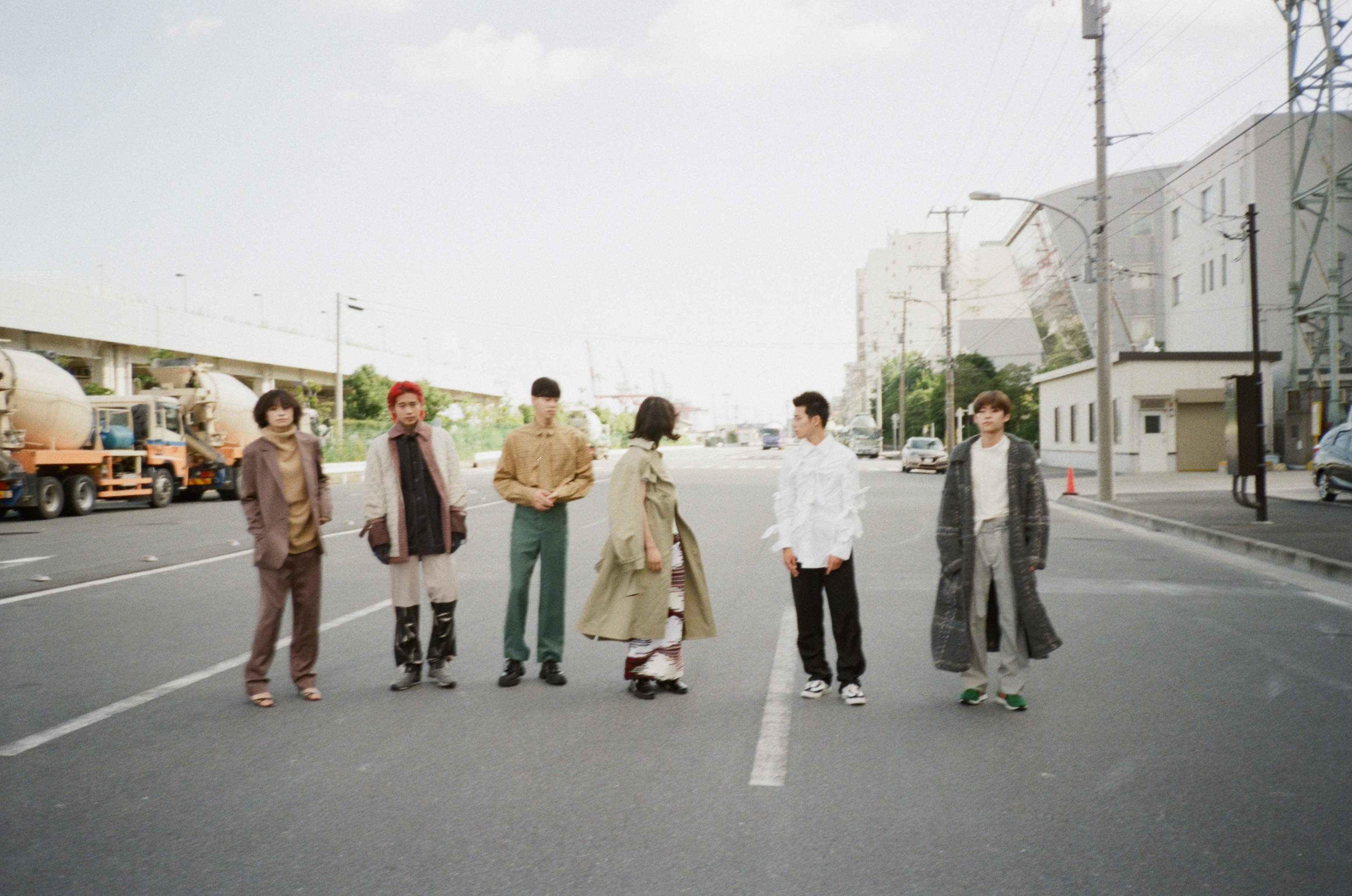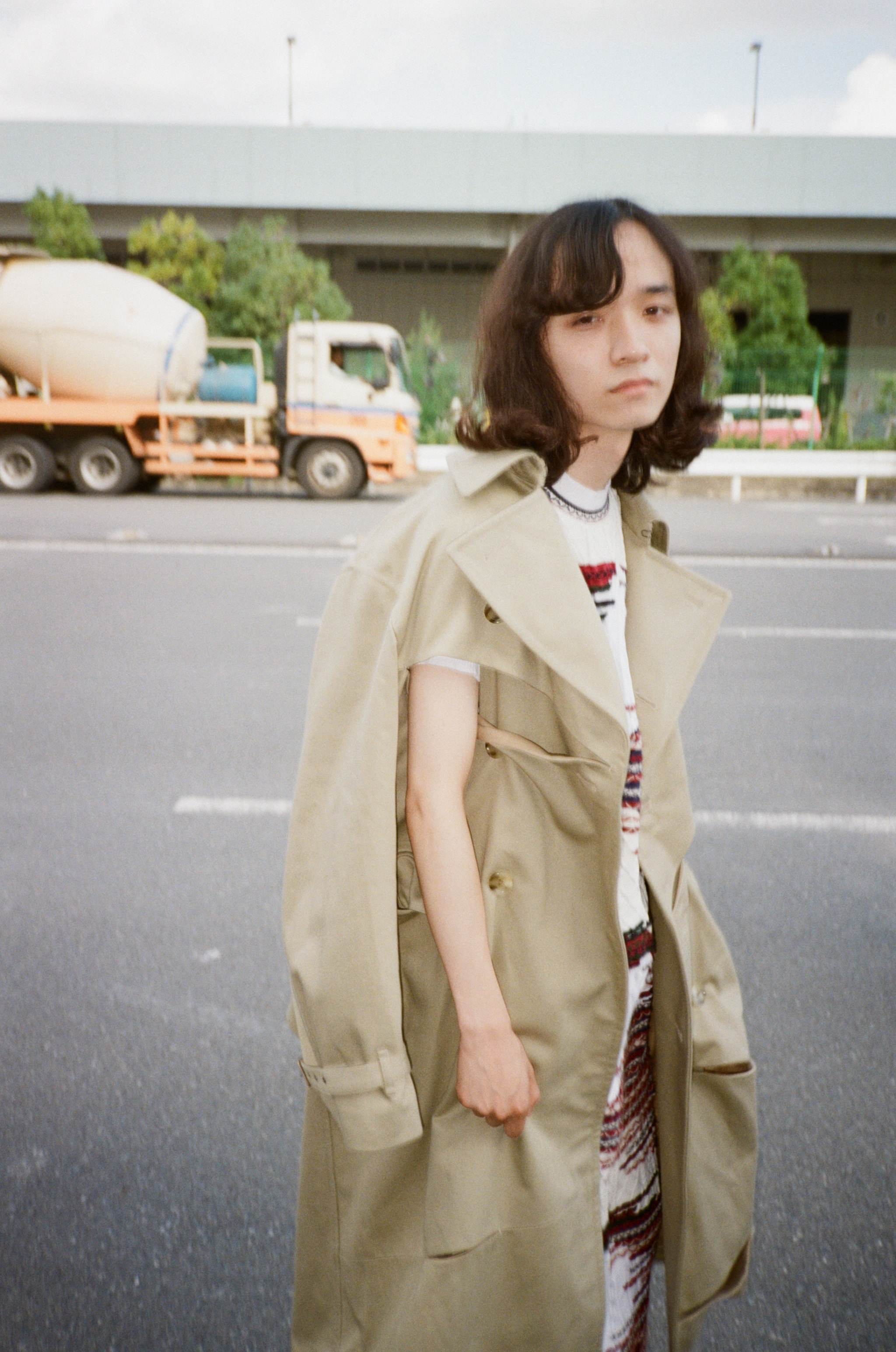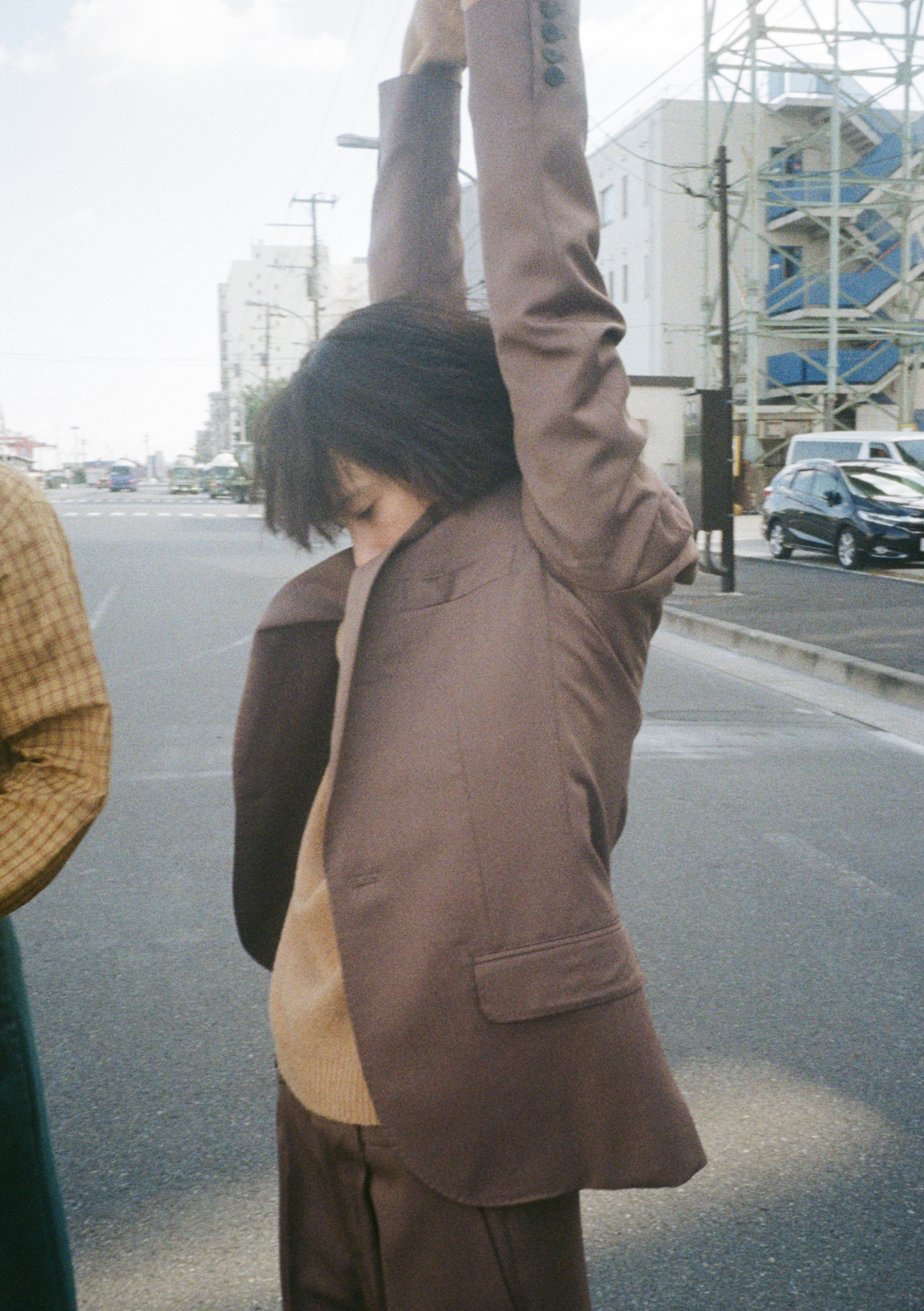 Credits
---
Photography and Styling Tsukasa Kudo
Hair Mikio Aizawa
Editor and Production Tatsuya Yamaguchi
Photography assistance Keiki Banja
Styling assistance Rie Osato
Editorial assistance Tatsuki Nakata
Models Neo, Hidemichi, Kotaro, Yoshimasa, Takumi, and Rina Ohta