Oklou just remixed Bladee and Mechatok's Rainbow
Positive energy in song form and all the best new music this week.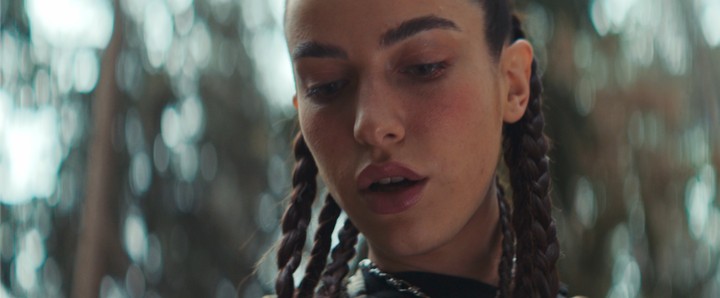 Image via Oklou's 'Unearth Me'
Last year, Swedish artist Bladee and Berlin producer Mechatok released their much-loved collaborative album Good Luck on YEAR0001. Drain Gang fans thought life couldn't get any better… and yet. Here we find ourselves, listening to a remix of "Rainbow" — arguably the album highlight — remixed by French musician and probable fairy, Oklou. Upping the tempo and taking the track from seriously nice to furiously cute and ready to party, Oklou lends her vocals to the project too, as well as a pitched up sample that some might recognise as being Jolene from The Queen's Gambit. What's not to love? Naturally, you'll find this opening this week's BEST NEW MUSIC playlist.
Also out this week is Vegyn's new EP Like A Good Old Friend on which the LA-based Londoner pushes the limits of what club music can be with a nostalgic, dark yet playful selection of six tracks. "I'm a big proponent of tears in the rave!" he told us over Zoom of his intention for the release. Read our chat with the producer here and listen to his John Glacier collab "So Much Time — So Little Time" in the playlist. Then of course there's Justin Bieber's sixth album Justice (we break down all the bangers here) and Lana Del Rey's Chemtrails Over The Country Club (Alim Kheraj examines the record and her recent controversies here).
That's already plenty to get your ears around, but we've got more: George Riley's climate crisis-inspired "Cleanse Me", "I Need To Keep You In My Life" from William Doyle's beautiful and well-named new album Great Spans of Muddy Time, and "BRUiiSE" by BABii (who just announced her second album is coming very soon). Plus, there's new magic from RAS, Yeek, Joyce Wrice, Show Me The Body, Sorry and Raheaven. You're welcome.