The GUi-DE: goth summer essentials and a new Marina Abramović book
Read, watch, see, wear, listen... how to spend your week, according to i-D.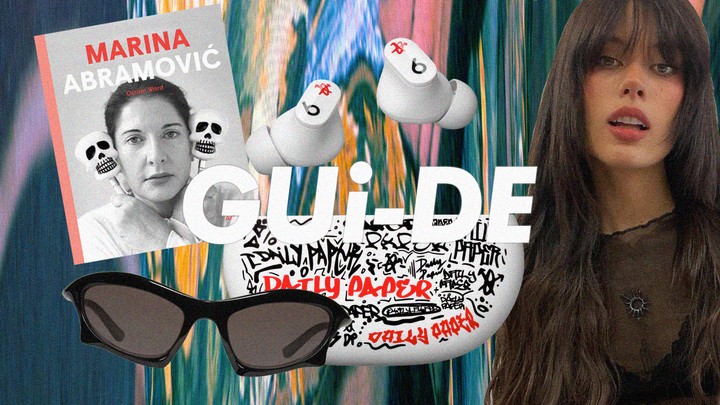 Happy Monday! The new week is here and with it comes the chance to delve deep into some fresh culture and fashion. From the must-have headphones to futuristic Scandipop events landing in London, here's the latest i-D guide.

Wear…. Balenciaga sunglasses and Daily Paper x Beats by Dre headphones
For the nocturnal among us dreading months (or days, if you're in Britain) of glaring sunshine, Balenciaga are here to help you style out the summer like a good goth. Our pick for sunnies? The bat rectangle silhouette, available now in grey but in black very soon, can be picked up here.
Fashion and tech are one and the same these days, and the new Beats by Dre wireless earphones are no different. Adorned with designs by Daily Paper, they boast active noise cancelling and eight hours of listening time, which can be extended up to 24 hours with a fully charged carrying case. Those with good taste can buy them here.

Watch… Bergman Island
Mia Hansen-Løve's meta movie about love, the auteur and filmmaking is one of the breeziest and thoughtful things you'll see all year. Starring Vicky Krieps (Phantom Thread) and Mia Wasikowska (Stoker), it follows a couple visiting the island where Ingmar Bergman resided in Sweden as they research their next film. The scene soundtracked to ABBA is worth the ticket price alone. It's out now in the US and hits UK theatres on 3 June via MUBI.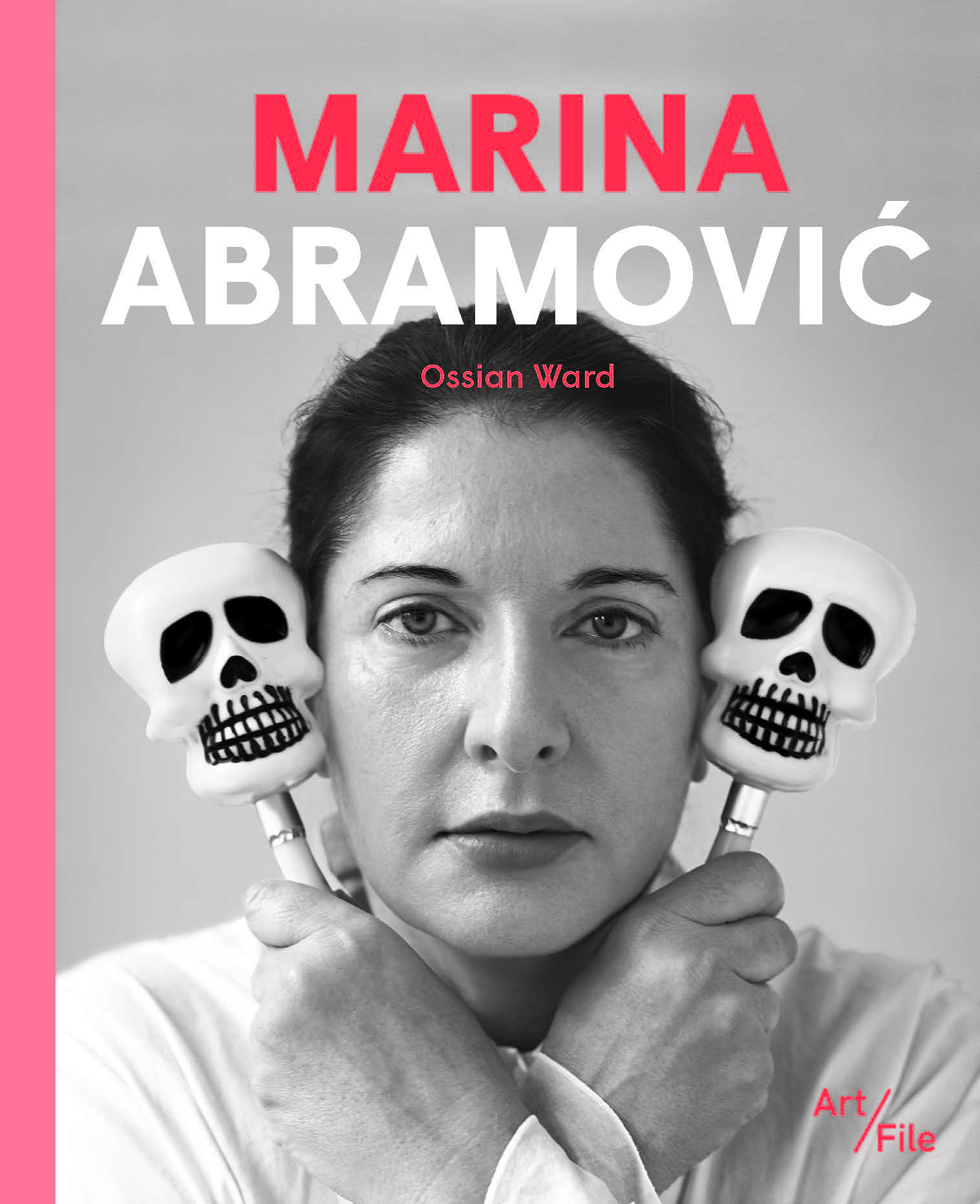 Read… Marina Abramović by Ossian Ward
The famed art writer and critic Ossian Ward worked closely with Abramović and her studio to write this comprehensive look at the performance artist's life to date. A thoroughly researched and valuable perspective. Buy it here.

Listen to… Alissic
If dark, South American pop music wasn't on your listening list, it should be now. Alissic, a UK-based writer and musician who grew up in the Brazilian countryside, is making just that. Her new single "Everybody's Dead Inside" dropped this past weekend, with Bring Me The Horizon's Oli Sykes and Jordan Fish. Listen to it here, and follow her on Instagram too.

See… Block9 at Glastonbury, Birch Arising, Primavera Sound and ABBA Voyage
We always bring it back to this quote from Paul Flynn – i-D's ultimate aficionado on gay nightlife – when talking about Block9. It's simply "the best gay club in the UK". Hence why we're so keen to enjoy the raucous energy of Glastonbury Festival's late dancing area (like Shangri-La, but more queer and more fun) after a three-year Covid-induced hiatus. Our favourite part of all is NYC Downlow, a disco inside a three-story building made to resemble a New York bathhouse-meatpacking warehouse circa 1982 and an "homage to mirrorball nightlife in all its Dionysian excess".
On Friday, Block9 announced an absolutely stacked lineup including some of our all time favourite DJs, as well as an unexpected but very exciting collaboration with Notting Hill Carnival – two venerable forces in partying in the UK. This will will include the world's first 100% green electric carnival float, carnival processions across the festival site, complete with dancers, festive performers and Caribbean sounds. Then IICON – remember IICON? The ​​colossal, anonymised head and "pseudo-religious monument to the terrifying new realities emerging in our digital, post-truth age" – will return featuring performances from i-D stars Shygirl and Sherelle as well as other big names in dance music (resident Berghain DJs, anyone?) But there's more.
New for this year's festival, and, crucially, for one year only, GENOSYS SOUNDSYSTEM will celebrate the vital role of music as a form of political protest and marks the 30th anniversary of Castlemorton (refresh your memory with Seana Gavin's epic photos taken at the event). Gideon Berger, Block9 co-founder alongside Stephen Gallagher, says: "Thirty years on, we continue to fight for the utopian dream Castlemorton represented. A dream of music, community, and progressive inclusivity free from state control and corporate profiteering. Block9 is a direct descendant of the Castlemorton epoch and retains direct links to the people, DJs and crews behind the era defining rave itself."
Plus who could forget our aforementioned fave, NYC Downlow, playing host to the likes of Honey Dijon, Todd Edwards – the Godfather of UK Garage – and a host of sound systems, genre originators and just generally the most important names in house music. Faithful disciples of the sweatbox will remember every night has a theme. This year prepare for Kink on Thursday, The Love Ball on Friday, Club Tropicana on Saturday and Vegas on Sunday. And breathe…
Fan of festivals but loathe the idea of being stuck in the mud for a few days? The not-far-from-London getaway Birch is starting its own! Dubbed a "summer solstice celebration", it features music from the likes of Gabriels and Sophie Lloyd, and live music yoga if you want to wind down. It runs from 17-19 June, and you can book here.
For those seeking a festival on a gigantic scale with a stacked line-up, Primavera Sound officially kicks off this Thursday in Barcelona. Running over two weekends, the lineup includes Dua Lipa, The Strokes, Gorillaz, Lorde, Charli XCX, Megan Thee Stallion and i-D fave Little Simz on the newly-minted CUPRA stage. The gays, girls, theys – even the bog standard heterosexual males are all catered for! Tickets are slim pickings by this point, but check out the Dice app and the Primavera website for what's left.

If you're in the mood for a futuristic affair though, you can head to east London and see the latest project from ABBA live and (almost) in the flesh. The legends of Swedish pop have made an almost-comeback in this holographic concert, where the band revisit their greatest hits. You can track down tickets here.