Images courtesy of Chanel
Chanel's latest show was proof that IRL fashion can survive the Metaverse
The French house's annual Métiers d'Art collection was a celebration of see-it-to-believe-it clothes, held in the ateliers that produced them.  
|
08 December 2021, 8:31pm
Images courtesy of Chanel
Sure, everyone is talking about the Metaverse right now, and the likelihood of us shopping for digital avatars and downloading our daily outfits is steadily increasing, but Chanel couldn't be more concrete proof that IRL, see-it-to-believe-it, extraordinarily-made clothes are here to stay. The French house staged its annual Métiers d'Art show in Paris yesterday, a veritable celebration of all things possible by the skill of the human hand. You see, years ago Chanel began acquiring the specialist ateliers that were on the brink of extinction, and in 2002, the late Karl Lagerfeld devised the Métiers d'Art show to display their skills, resulting in a Christmas tradition of showing a crafts-focused collection that brings couture workmanship to the realm of ready-to-wear.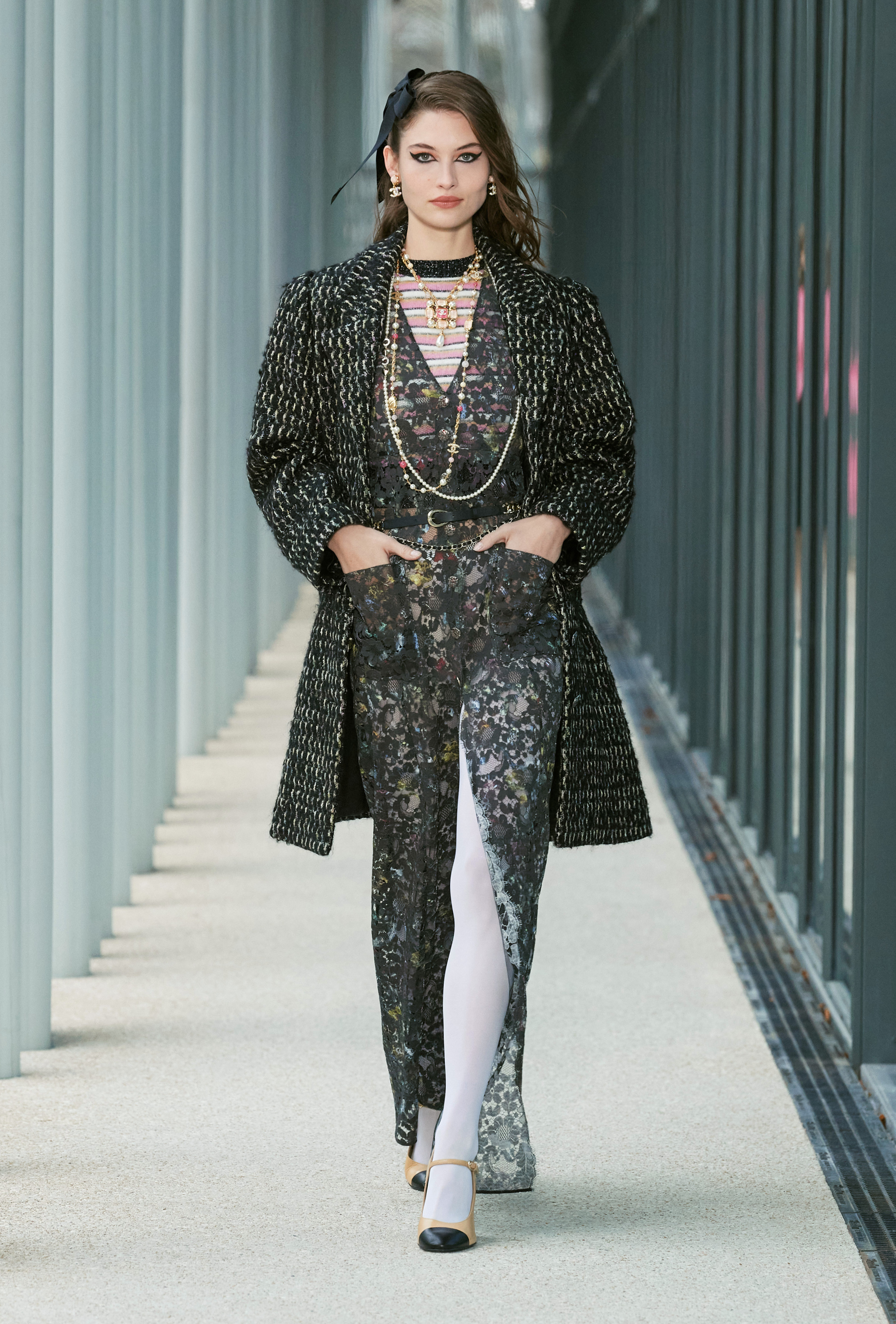 Among those hallowed ateliers are Lesage, Montex, Lemarié, Lognon, Goosens, Maison Michel, and Massaro – each one a specialist artisanal workshop meticulously devoted to the sartorial minutiae of every button, brooch and shoelace you see on the haute couture catwalks in Paris. They are the feather twisters, silk pleaters, master embroiderers and glove crafters. They are the teams of people who painstakingly bring the visions of fashion's great architects to life, and as of this year, the 600 artisans that have found an impressive new home: Le19M, a vast 275,000-square-foot building designed by architect Rudy Ricciotti, on the outskirts of Paris.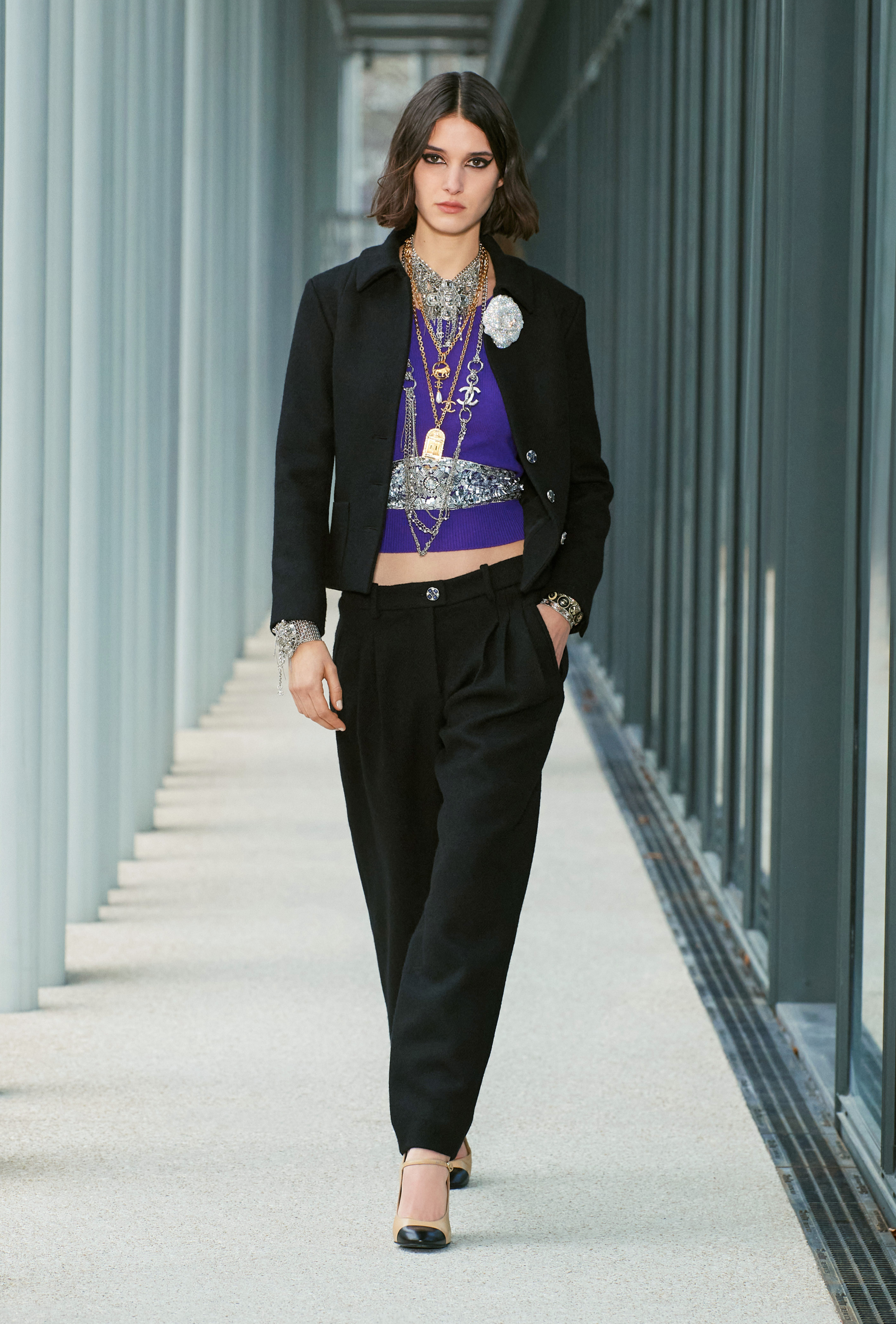 Virginie Viard, Chanel's creative director, decided to stage this year's Metiers d'Art show within its triangular premises, with guests invited to take tours of the ateliers before the show. Here, within the workshops of the artisans that spent hours — if not weeks — crafting away at embroideries or melding metal or baking felt hats, Pharrell observed closely as the goldsmiths at Goosens explained how they cast Chanel's signature costume jewellery, or hand-painted resin to emulate tie-dye — the kind worn on gold-rimmed bauble earrings and ropes of gold chains in the show. Sofia Coppola joined the embroiderers at Montex to see the several stages that bring a bag embroidered with shards of silver sequins to life. First came the hand-drawn maps on paper maquettes; then a carefully needled piece of paper that can be traced onto fabric; and finally the craftspeople, who delicately sew each of the thousands of pieces onto fabric that is overlaid onto soft leather and finished with those instantly-recognisable chains (as modelled by Lola Nicon in the show).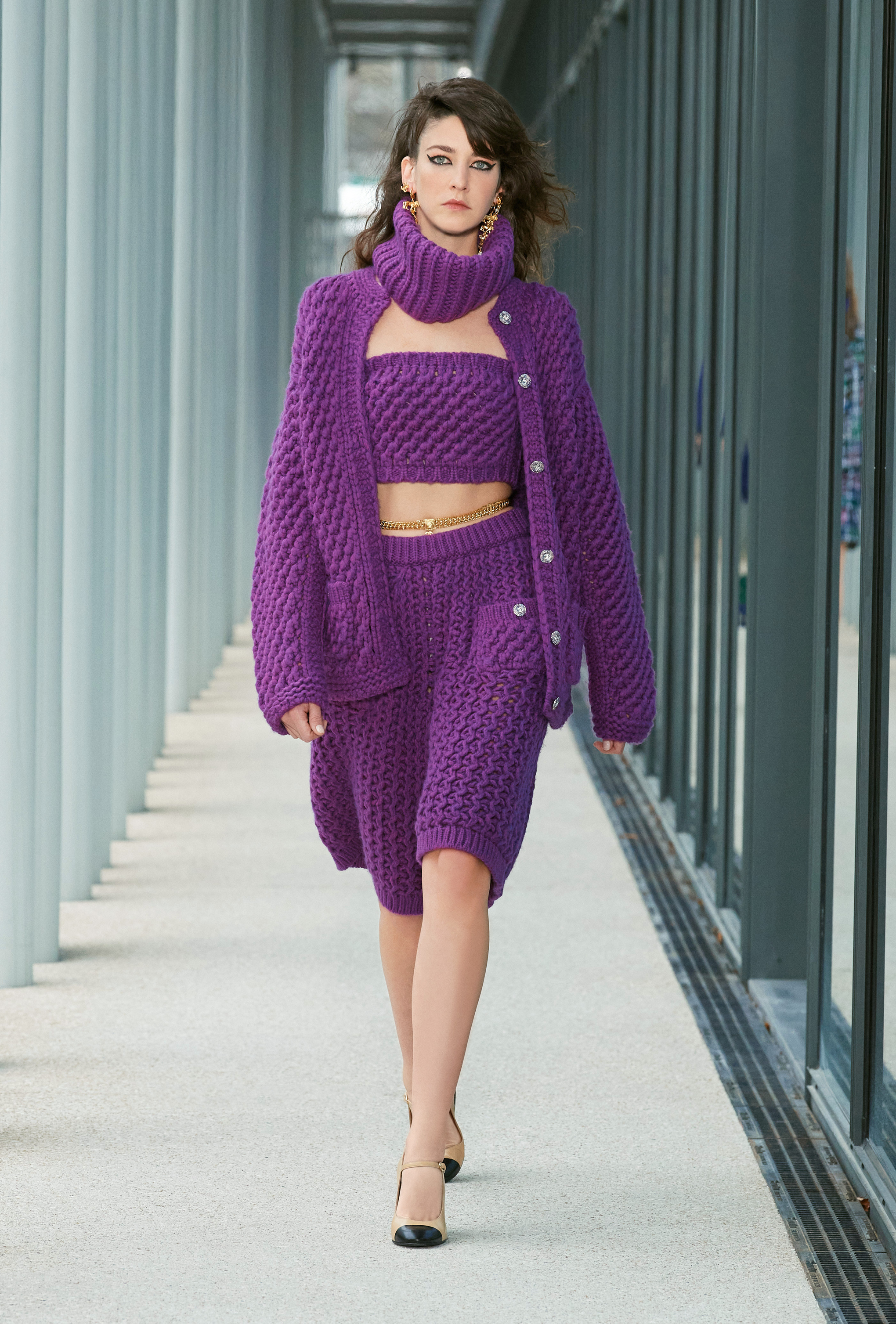 It puts into perspective just how much these are clothes and accessories that really can't be done justice just through pictures or videos of catwalk finales, let alone computer-aided rendering or Silicon Valley tech. You often hear the word 'craftsmanship' thrown around in fashion, but there are few houses as mighty as Chanel when it comes to showing it. For the show itself, held in the bare concrete walls of Le19M's courtyard, that dressmaking magic came to life in opulent displays of colour and movement, each minute detail woven into a larger picture. Fashion, after all, is for wearing, and Virginie's collection was filled with clothes that may have taken endless hours to create, but are instantly desirable.
The jewel-toned collection, which spanned from graffiti-emblazoned logos to yee-hawn cowgirl regalia to ladies-who-lunch classics, was an ode to the electric rhythm of Parisian streets far beyond Rue Cambon. You could call it streetwear — as in the multitude of styles that you'd see walking down an actual street.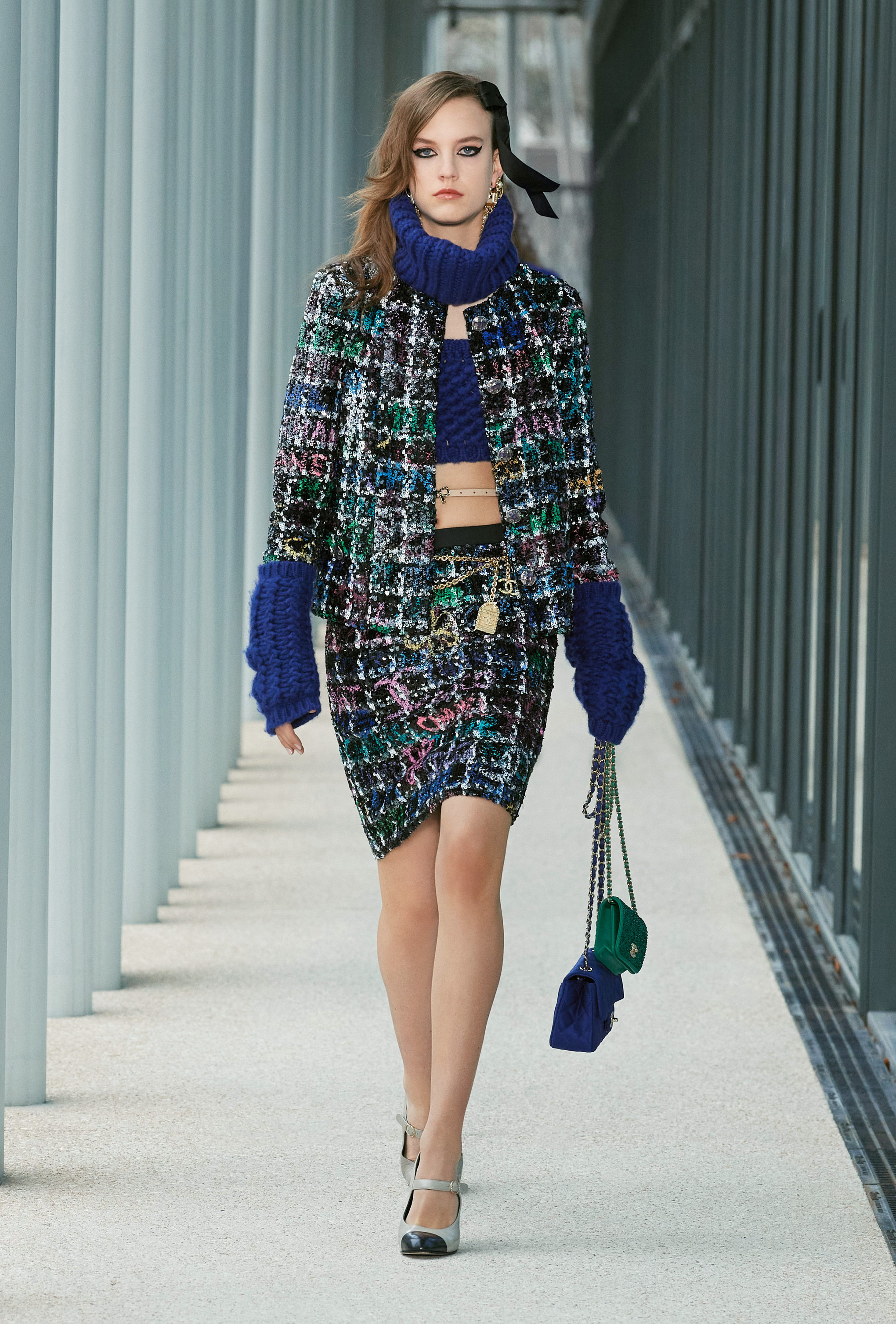 Stone-washed jeans (wide-leg, frilled hems) were paired with bouclé tunics and exquisitely embroidered jackets; chunky knit cardigans were thrown over preciously embellished dresses and streamlined skirts; the treasure-box Coco tweeds were given sweatshirt sleeves and a sportier, relaxed silhouette. Even something as simple as a pleated organza skirt is the result of days of Lognon's artisans hand-folding the card moulders and carefully setting the organza in them to take on their accordion-like structure. In other words, it was all about the high-low mix: sky-high artisanal skill and the Viard-trademark insouciance that still makes the world Google how to do their eye makeup and wash their hair like rive gauche girls. Considering the hyper-digital world we live in, you could call these clothes Christmas miracles.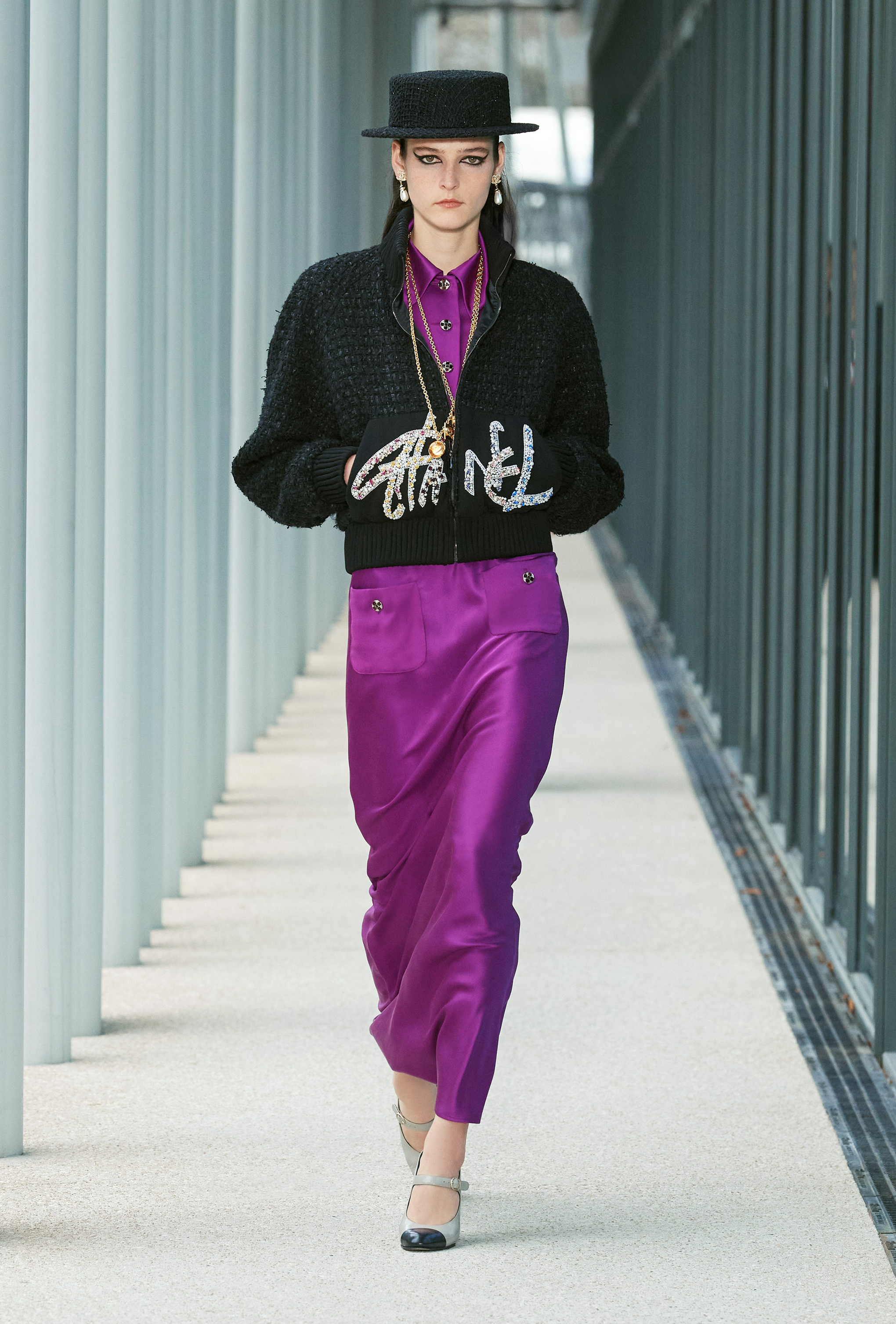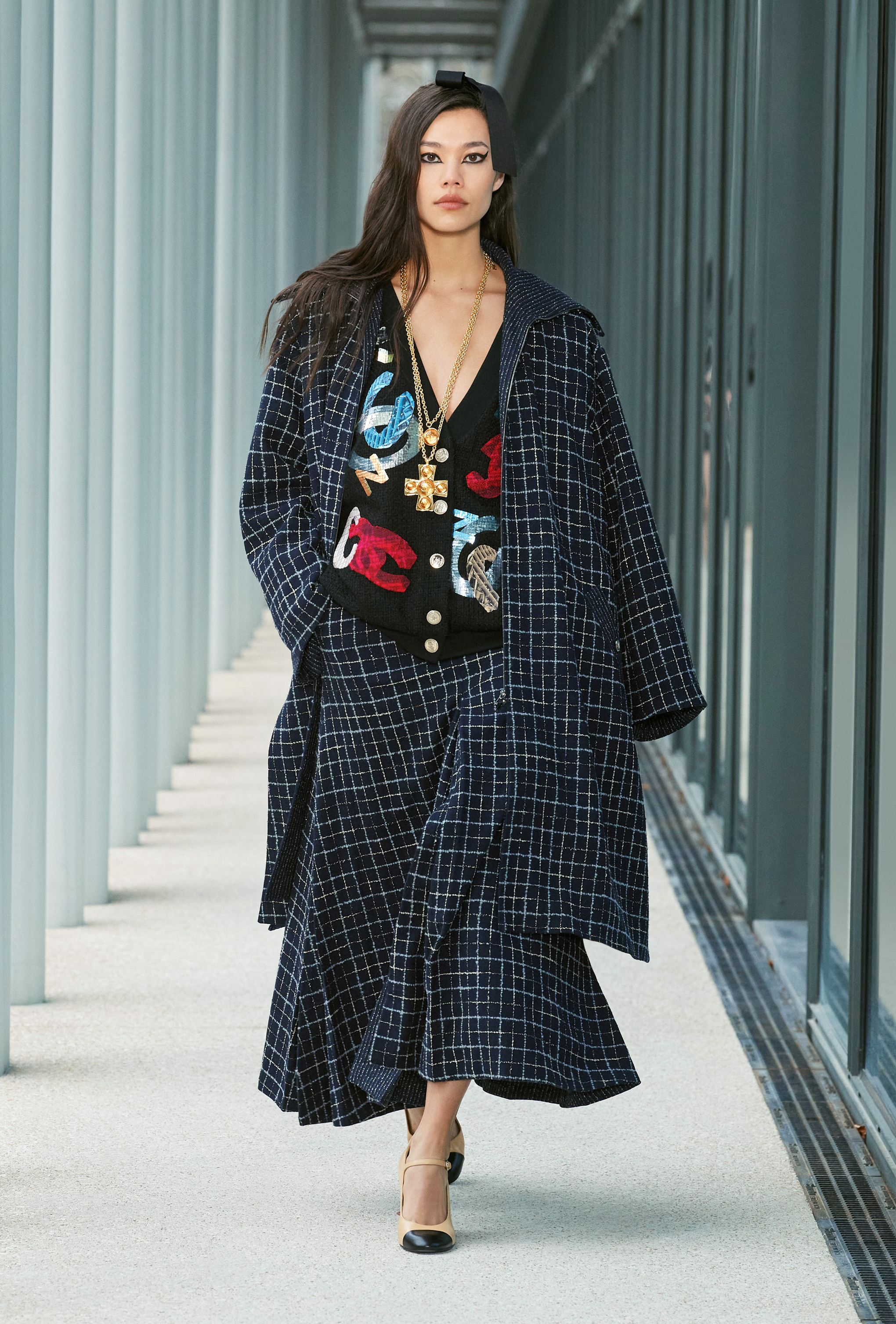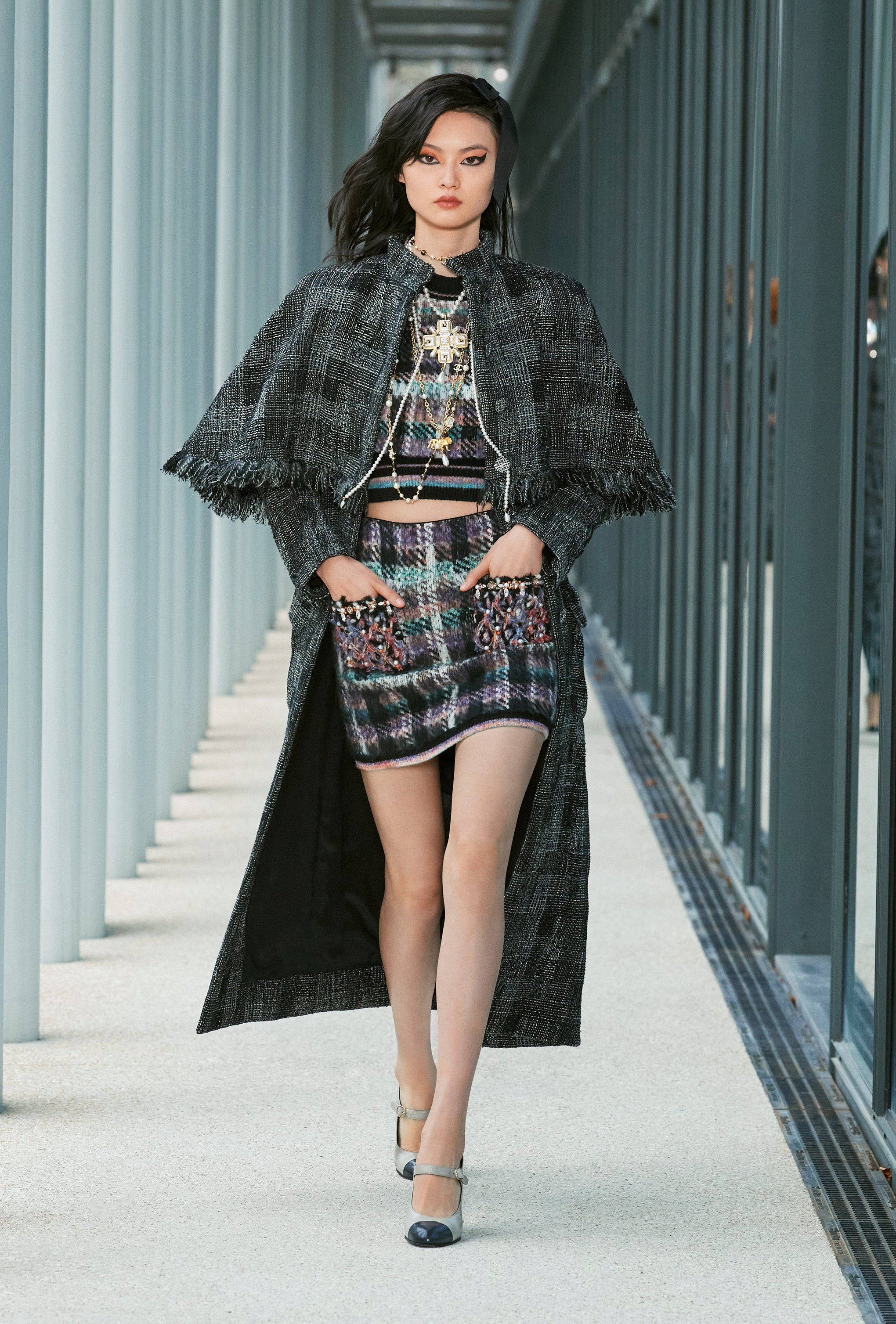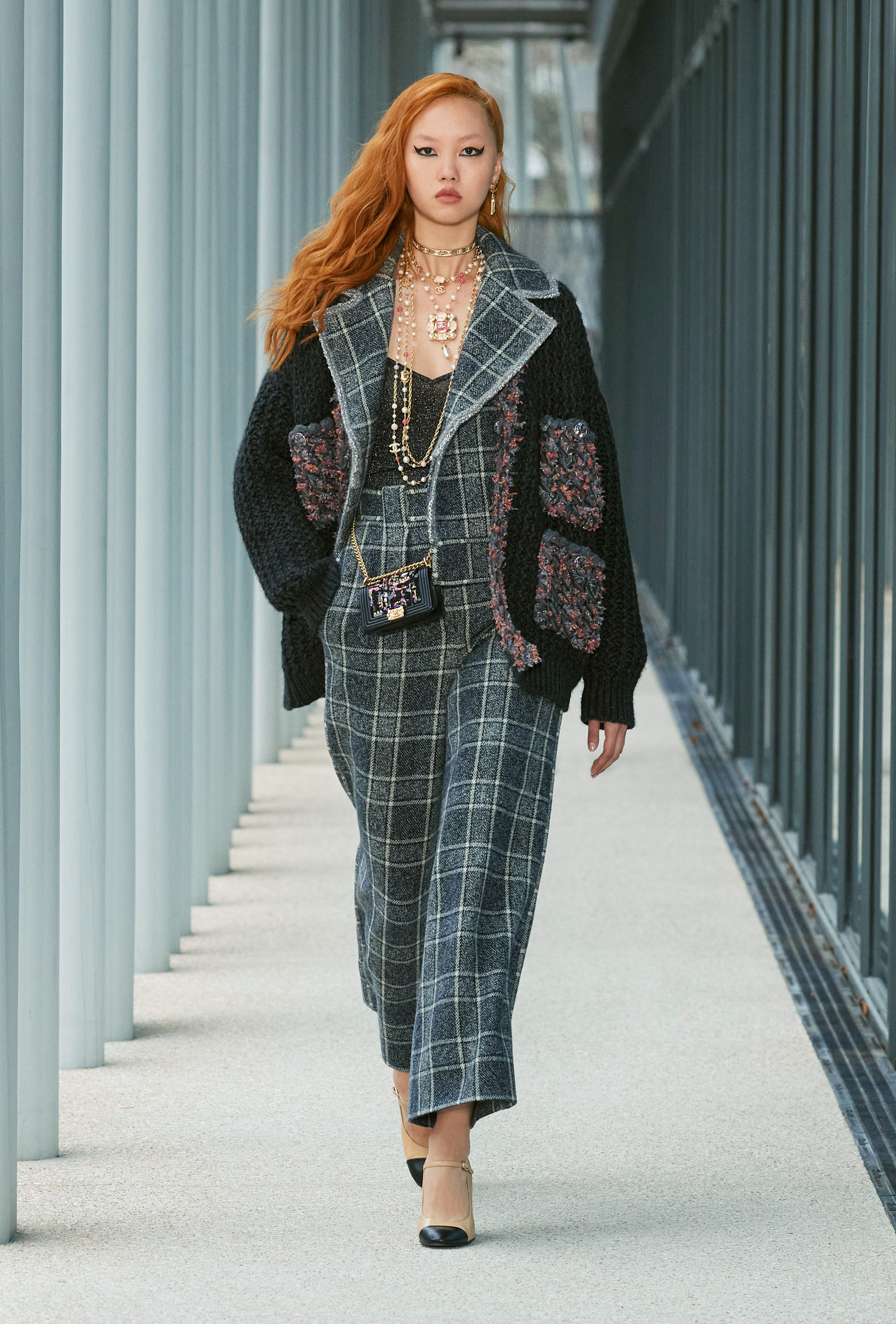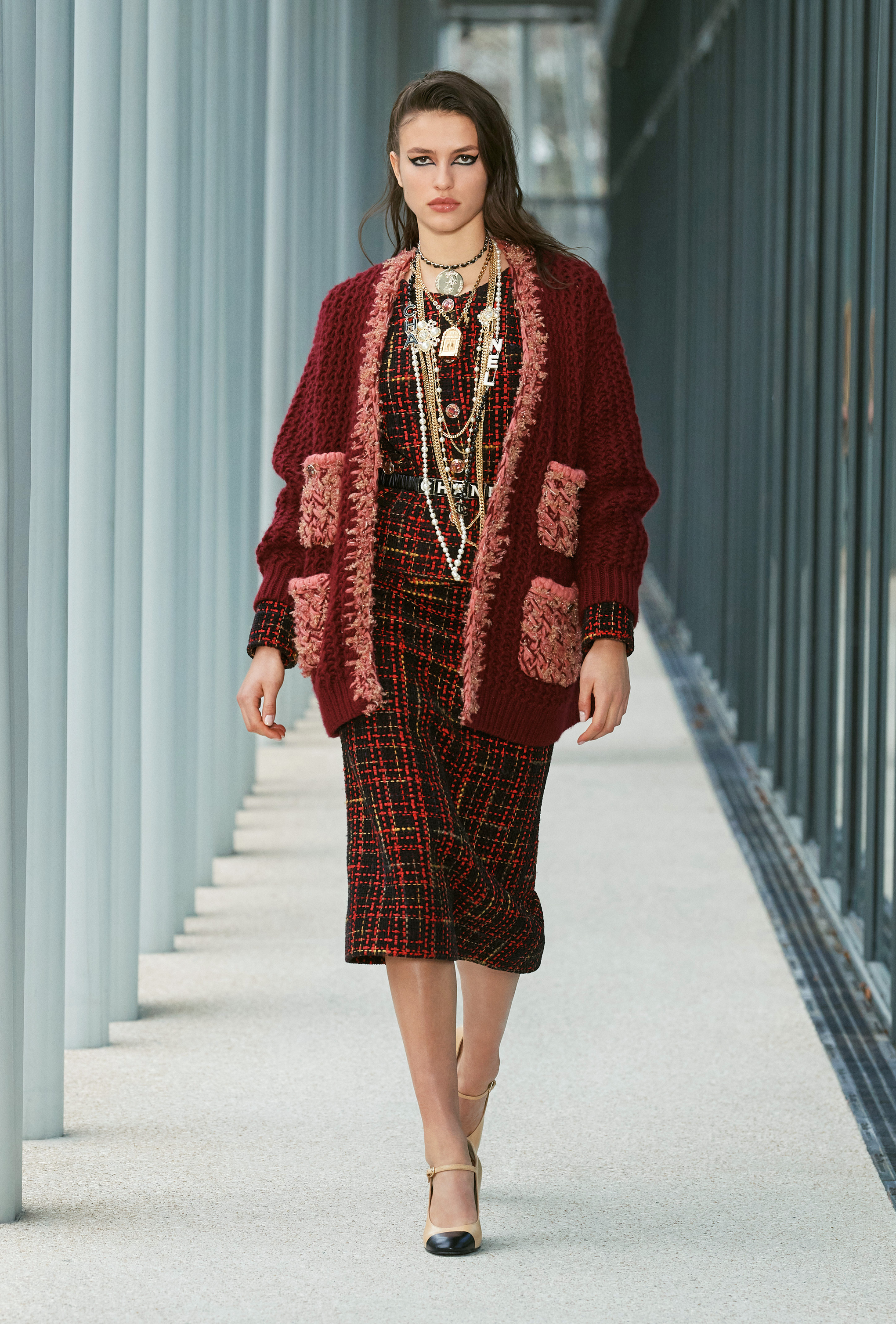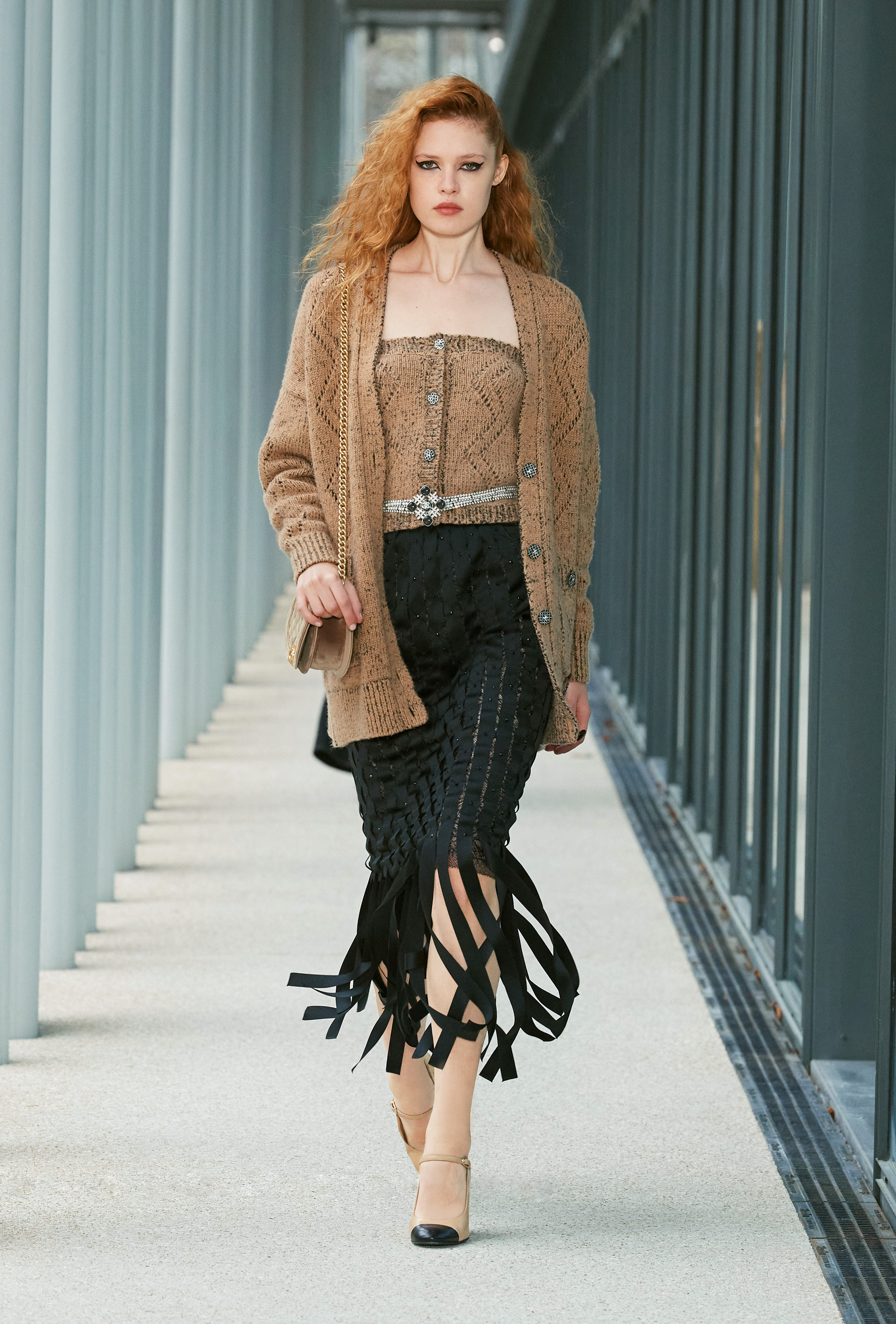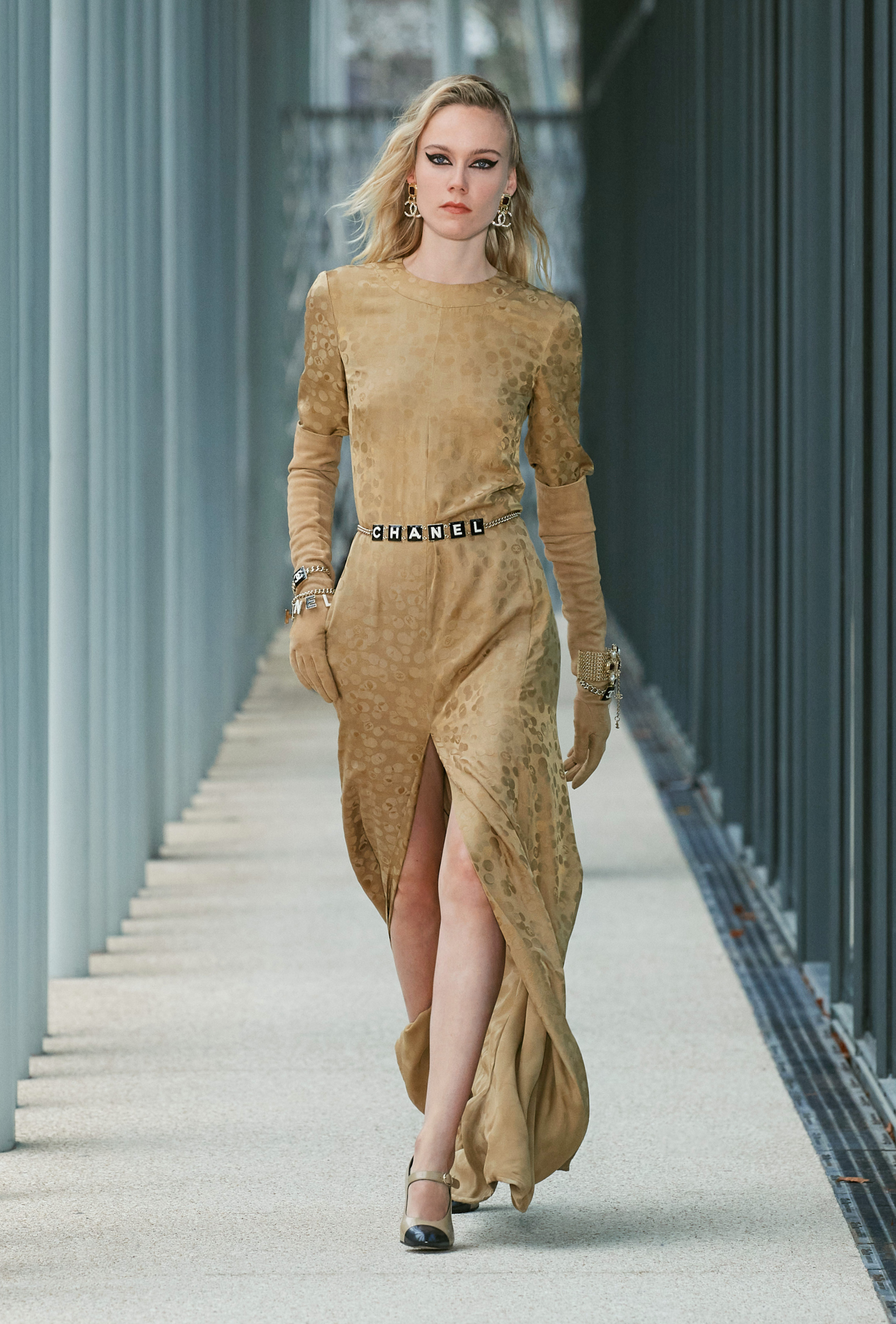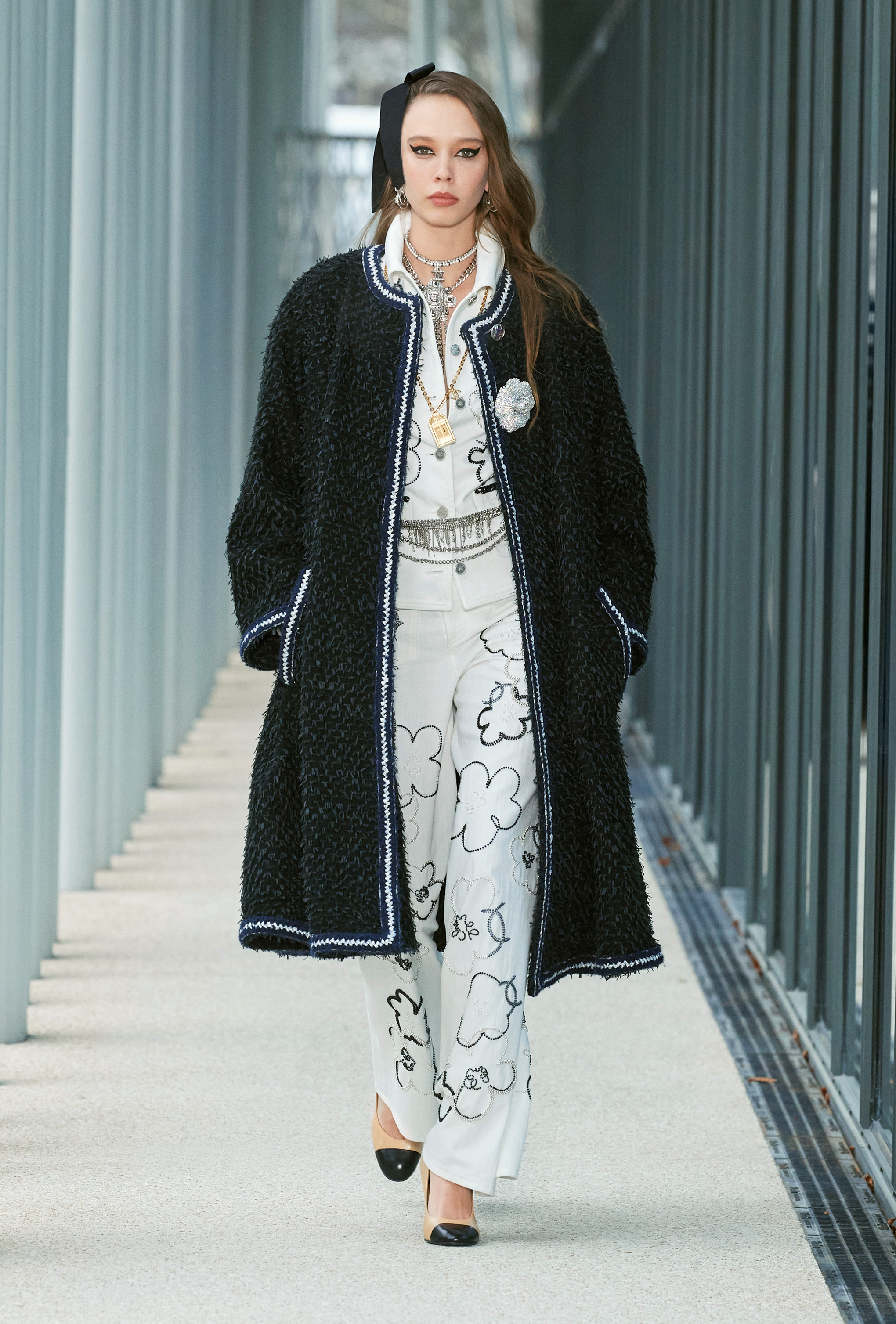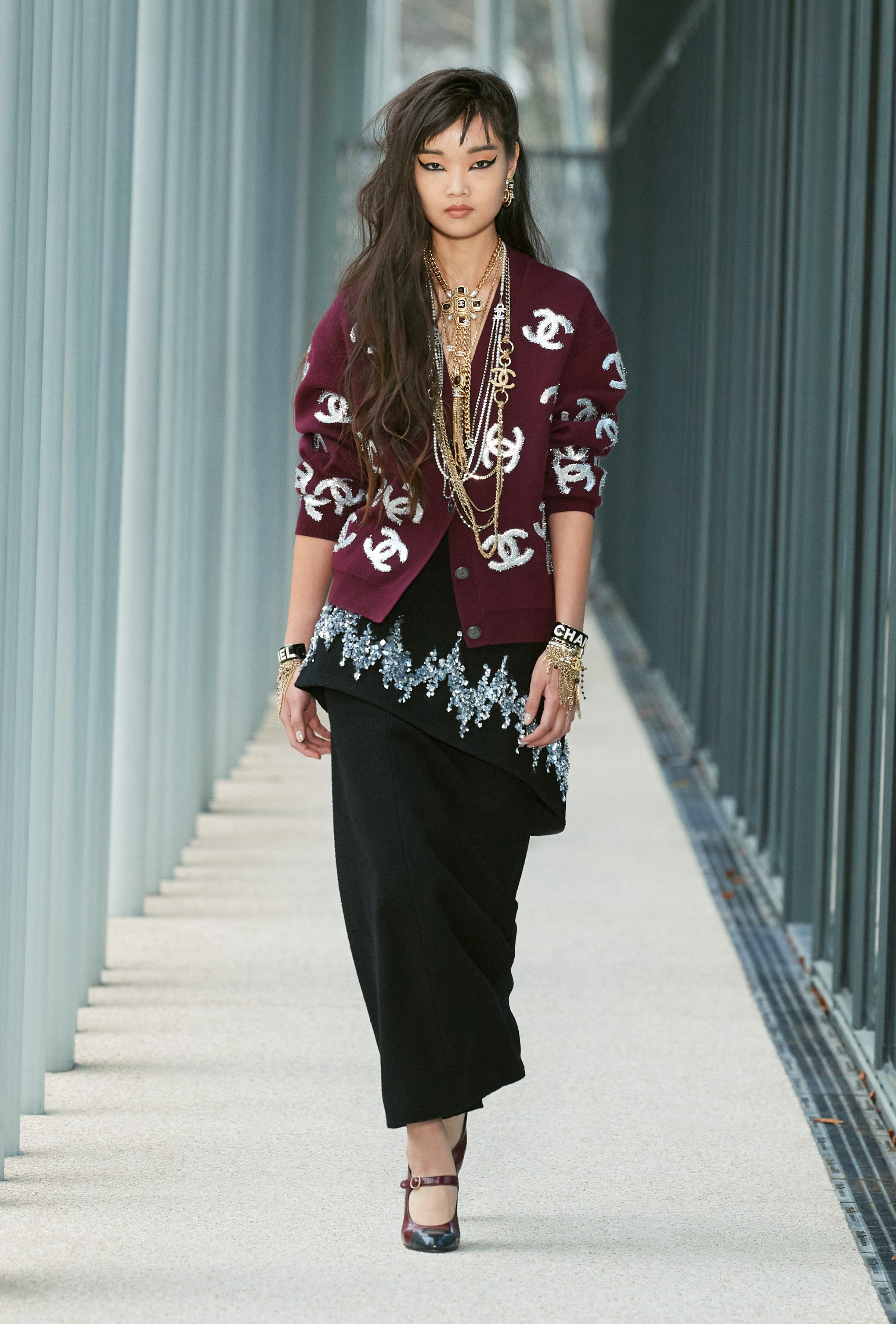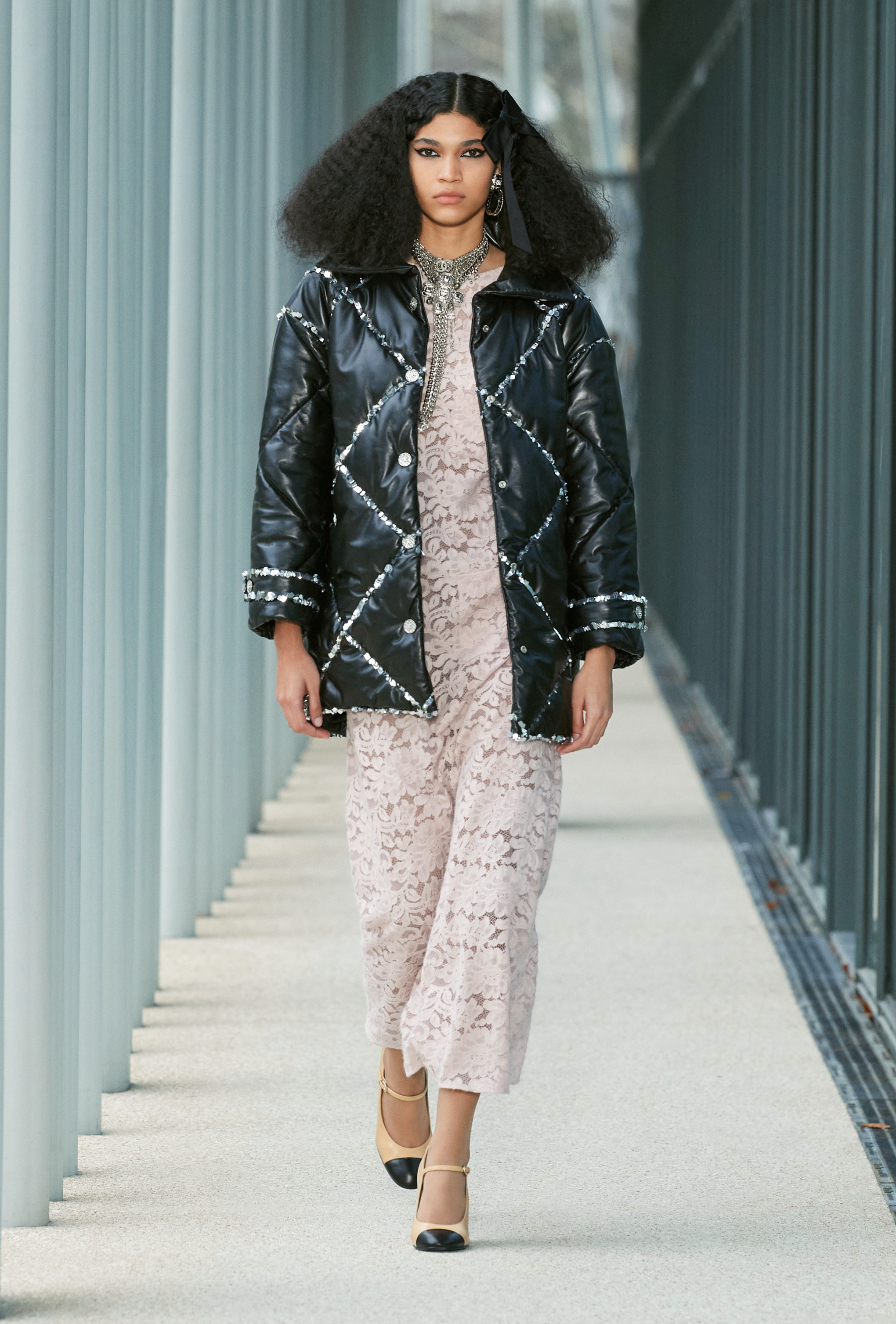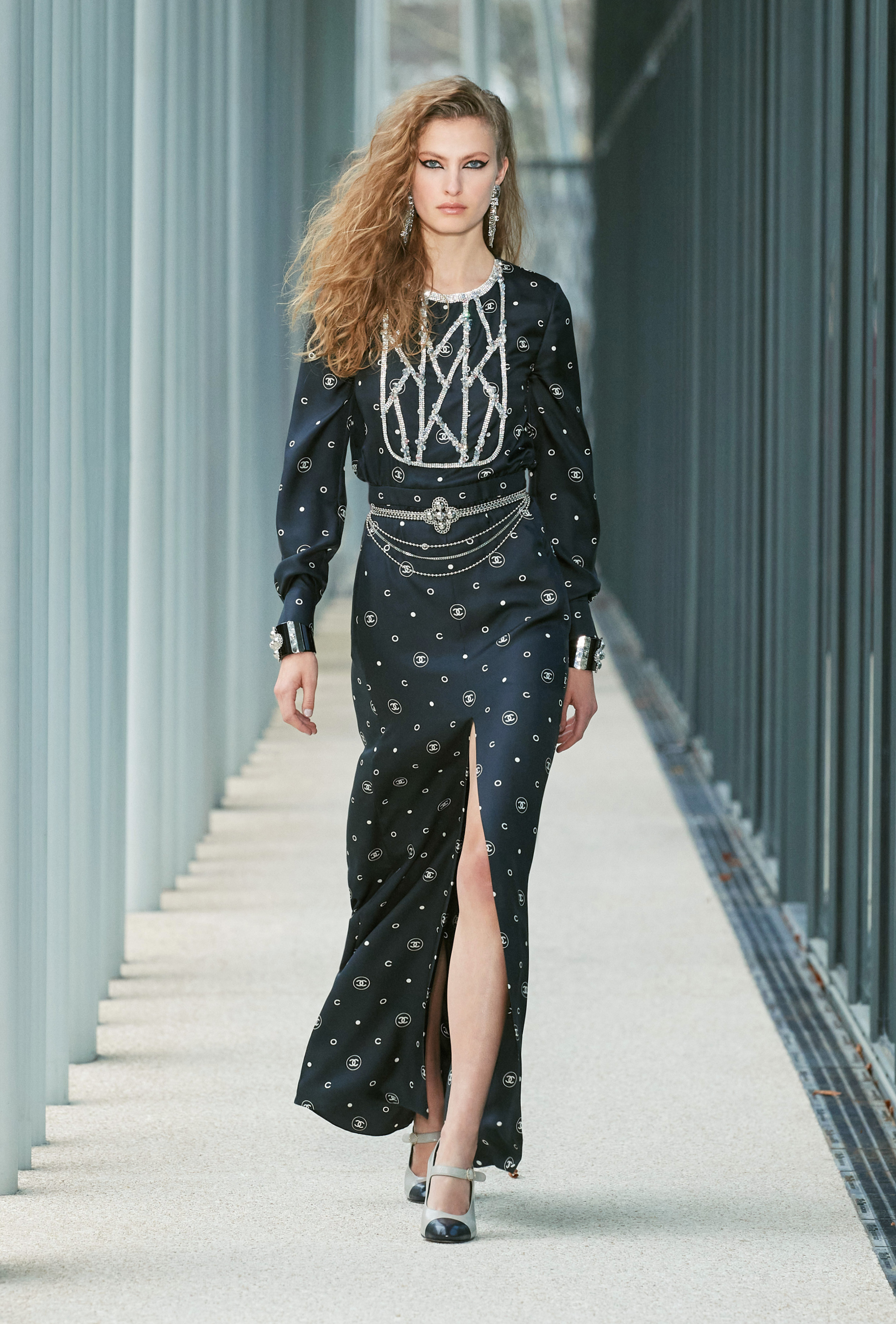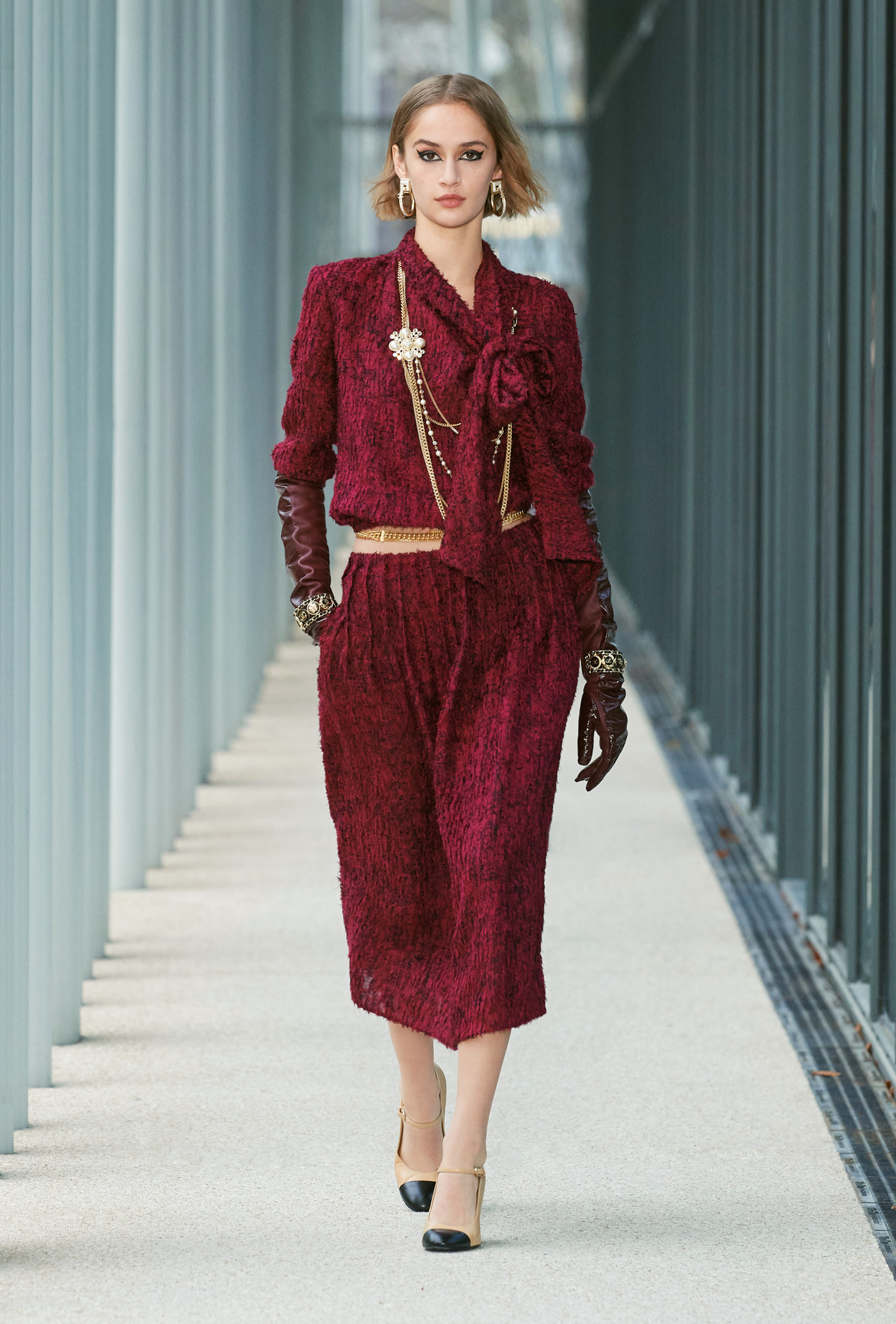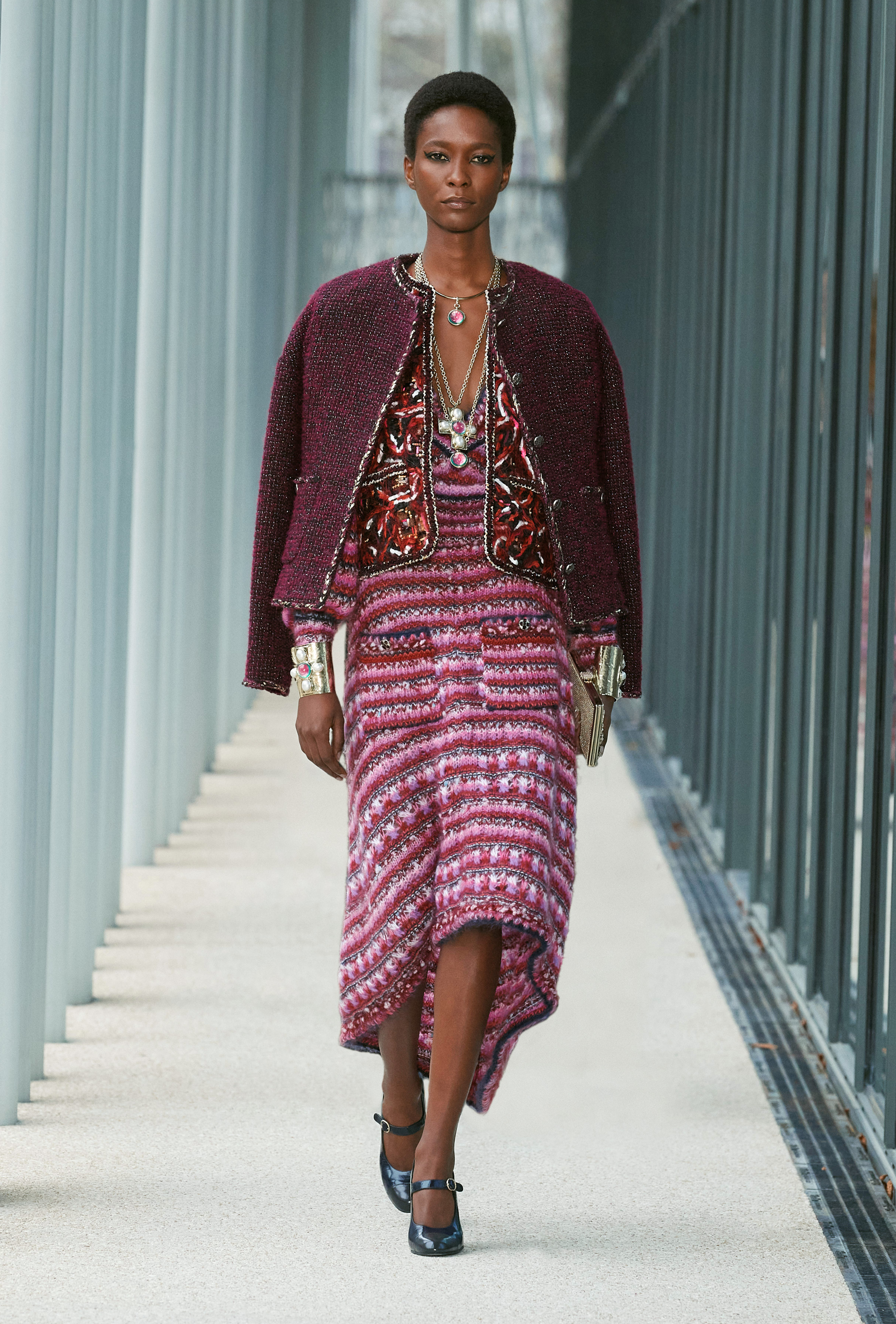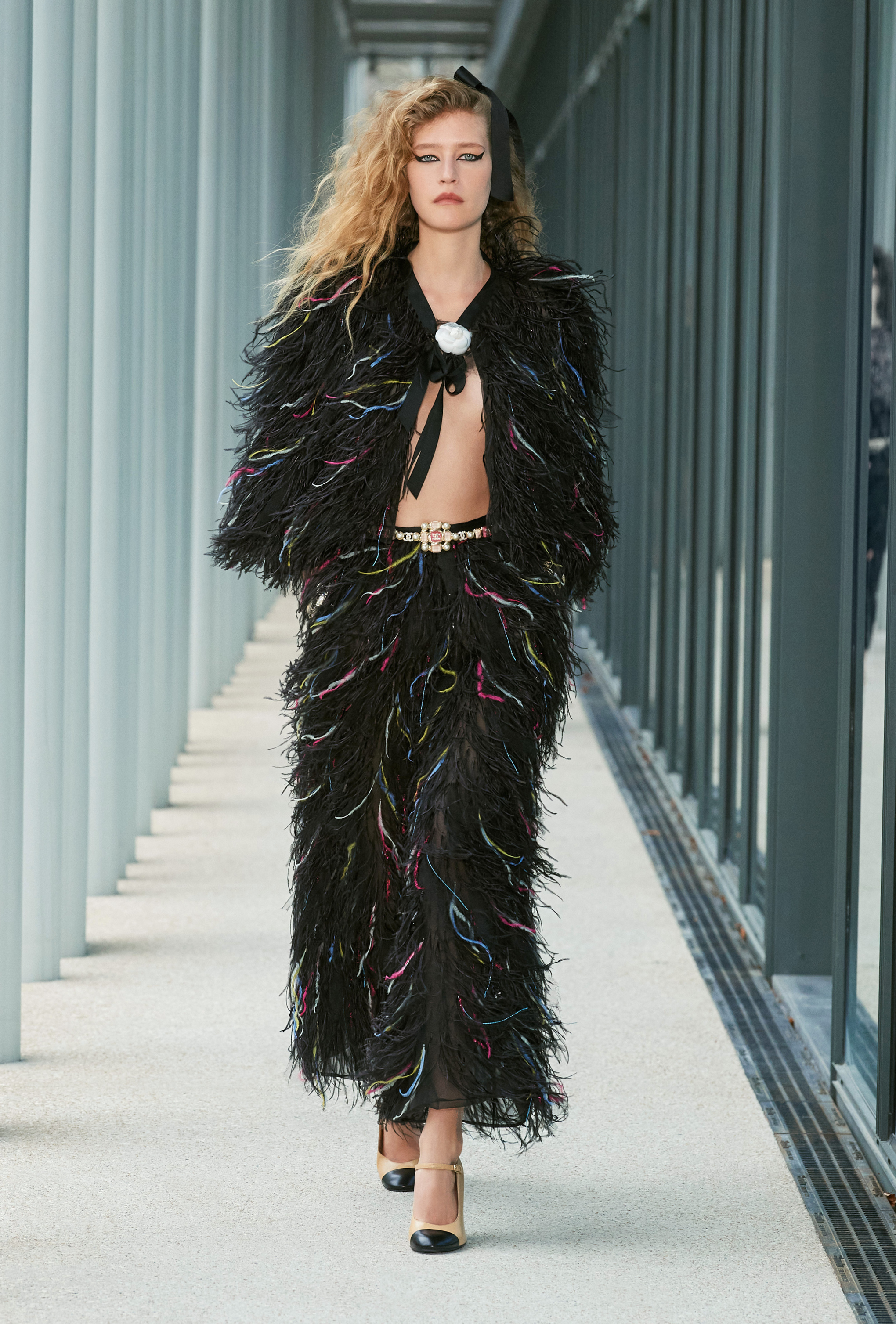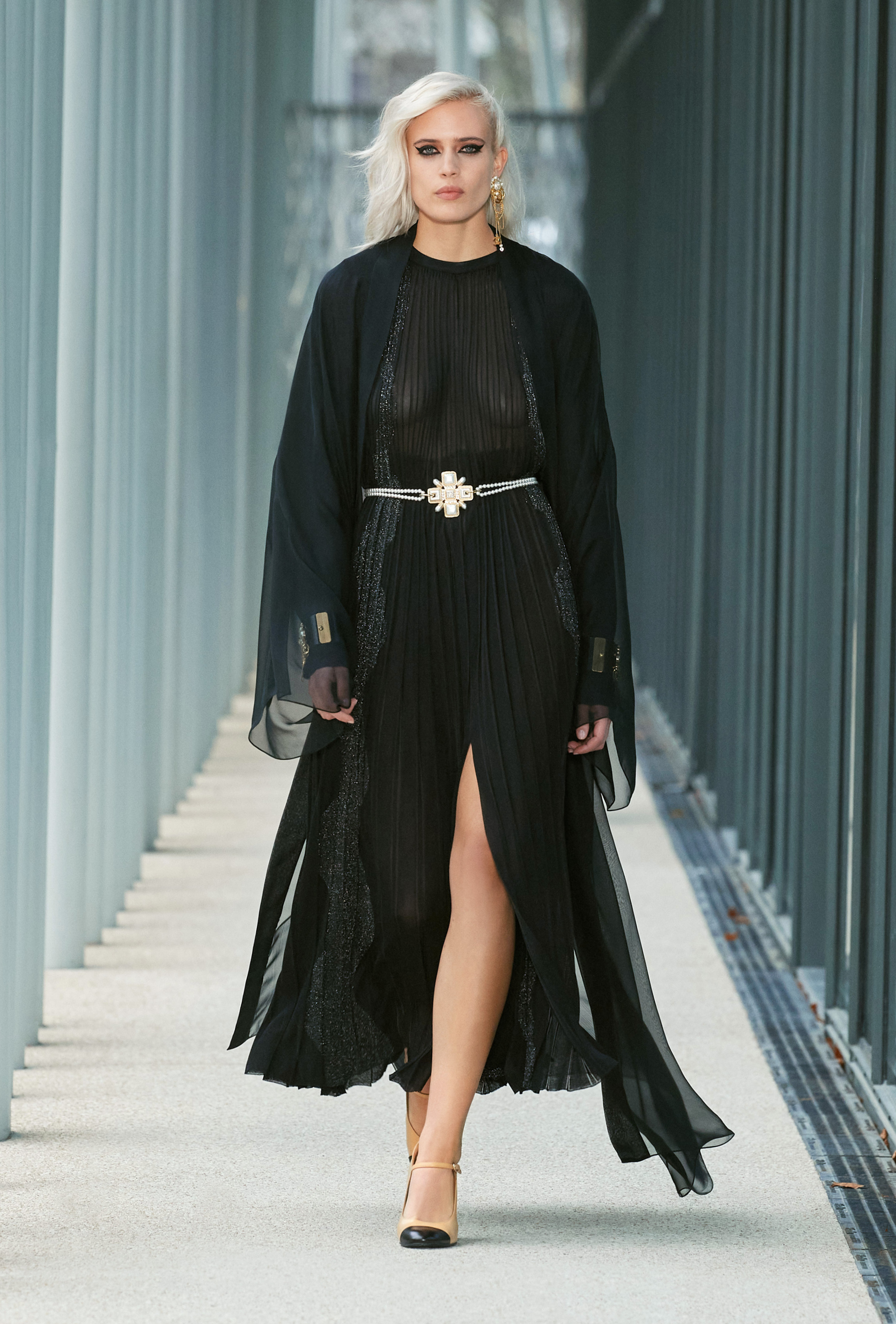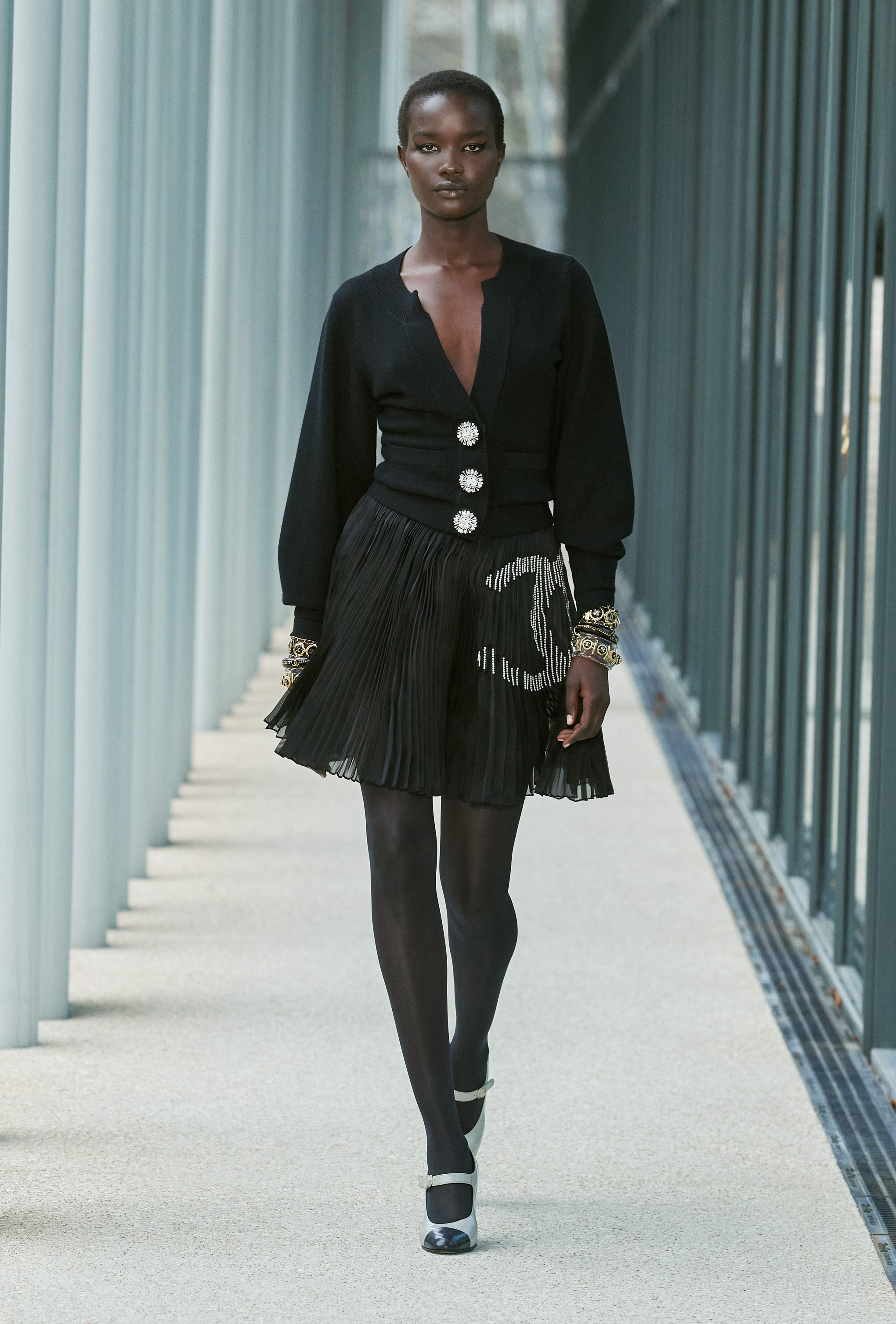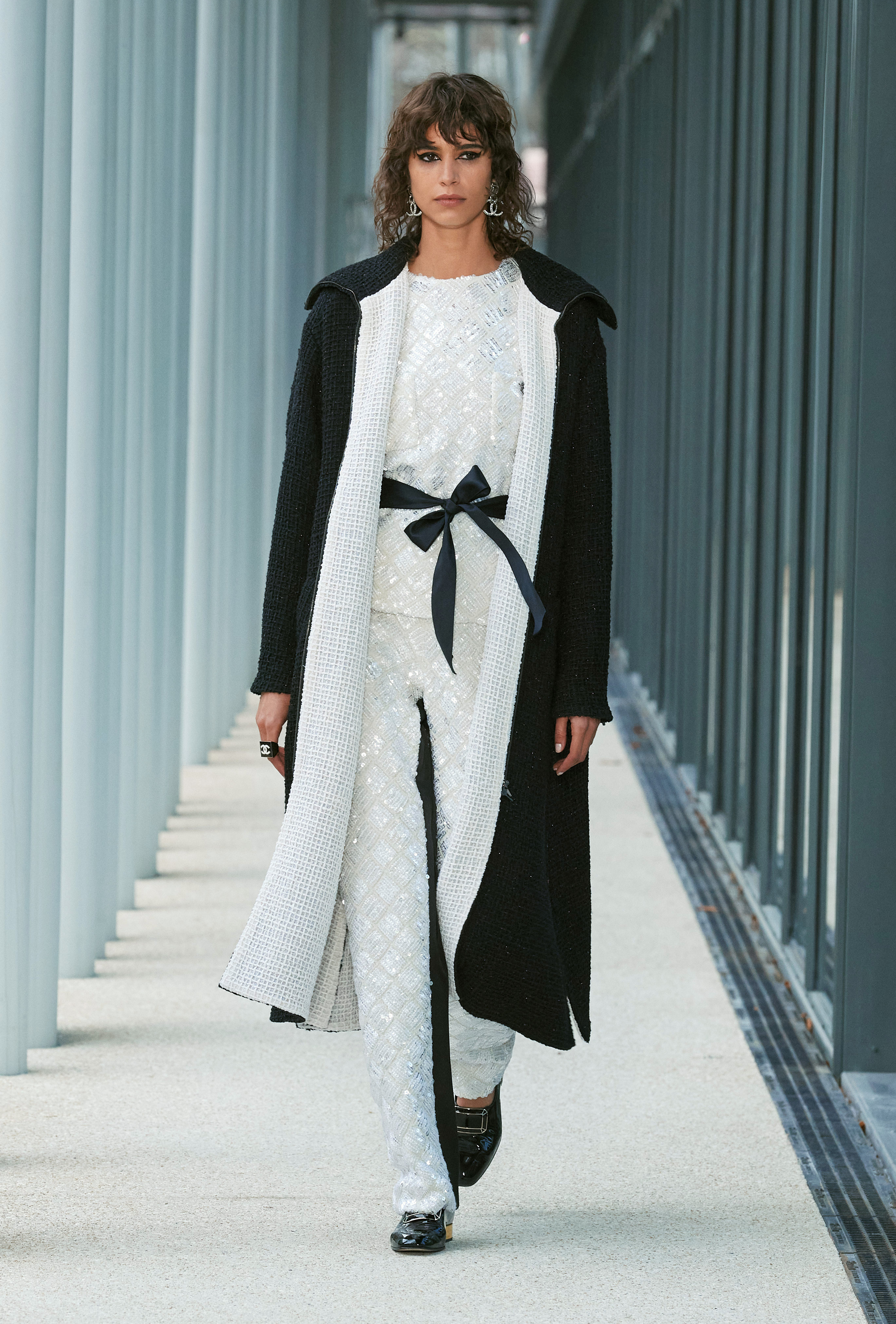 Follow i-D on Instagram and TikTok for more on fashion.
Credits
---
All images courtesy of Chanel