Meet three young photographers with radically different ways of seeing
The latest installment of Future Now! explores how Christina Nwabugo, Stella Asia Consonni and Steph Wilson are adapting to creativity at home.
For the latest installment of Future Now!, i-D and Tiffany & Co. bring together three emerging photographers to explore self-portraiture and creativity in isolation. Christina Nwabugo, Stella Asia Consonni and Steph Wilson invite us into their homes and neighbourhoods across London, to discuss how their creative vision has shifted over the past few months, how they feel about being the centre of their work, and what their hopes are for the future.
From Steph's lush rainforest home, to Stella Asia's hall of mirrors, to Christina's East London market scene; each woman has given us an intimate look into her visual world and way of seeing. Hopefully, following their unconventional journeys and providing a look into what a career in the arts can provide inspiration for other young photographers and creatives. "I'm hoping that what I've done will amplify the message I have and show who I am as a person," says Christina. "Because I deserve to be at the table."
Read more about their ways of seeing the world below.
Stella Asia Consonni
Stella is originally from Bergamo, Italy. Her documentary photography has been featured on i-D before, for her project "Love Me", which showcased couples kissing. This intimacy is emblematic of her work—which often happens outside—and her ethereal photographs are full of sweeping vistas and shots of sky and water.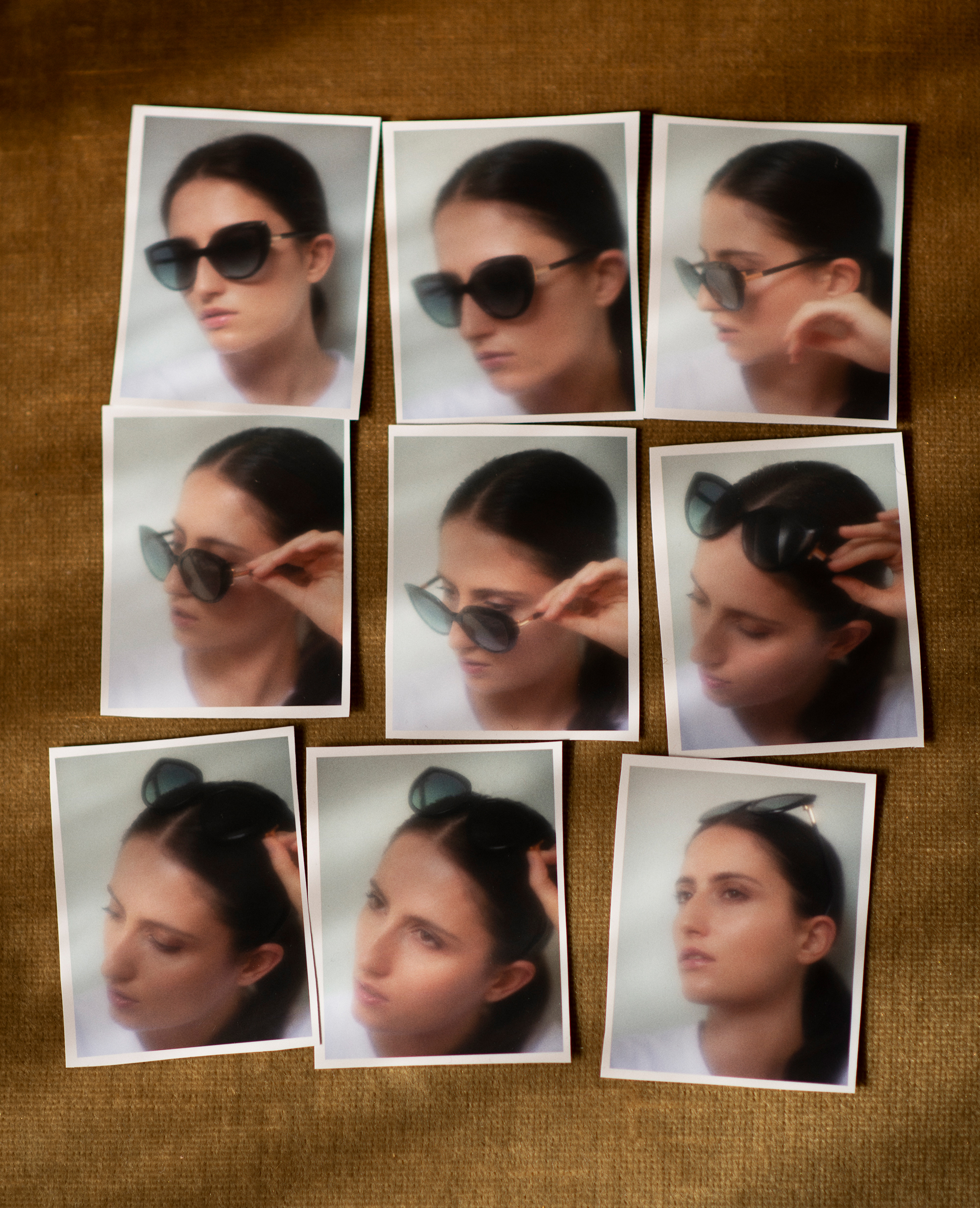 What part does self-portraiture play in your work?
I was thrown out of balance at the beginning because it's definitely not something that I normally do. I feel like I'm more attracted to the world out there—I'm more of an observer. It was a good challenge in a way. I don't really take self-portraits and whenever someone is pointing the camera at me I'm always like, "No!"
Even in your portraits of other people, it's often as though their image has been diffused through a mirror.
I like to capture something almost as if I wasn't there—when my subjects are unaware that I'm taking a picture. So, a lot of times—like with the couples projects as well—the idea was all about making them comfortable enough that they weren't paying attention to me and my big camera. Actually, pointing the camera the other way—towards me—was definitely a challenge.
I barely look at myself in the mirror, so it's definitely interesting—like a different way of seeing myself, in a way.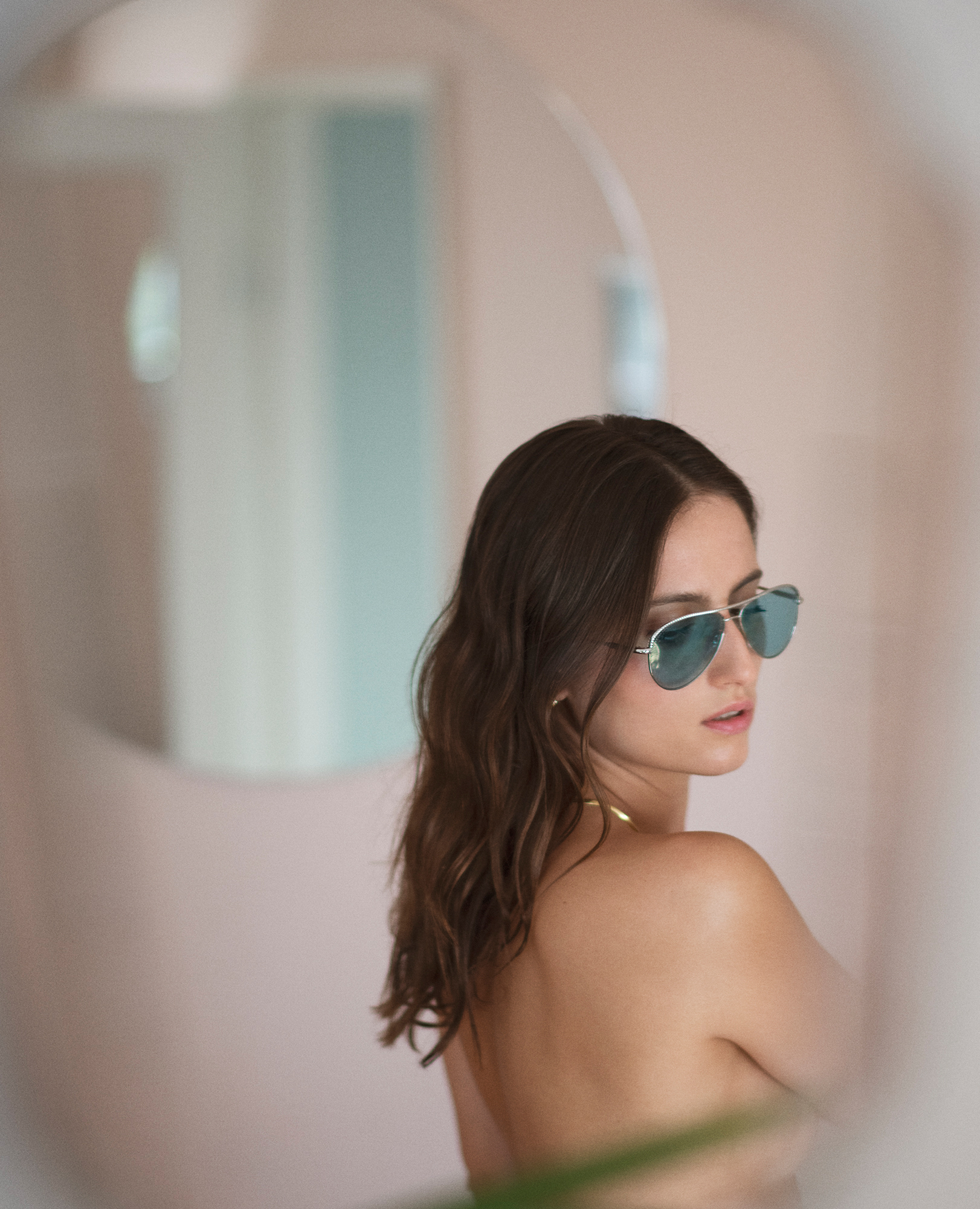 How has your creativity changed during lockdown?
It's been really interesting because pre-lockdown I was always taking pictures of people and I was going into their homes or traveling to places.
With the lockdown, I've been kind of trapped within my four walls. Even though work has slowed down during lockdown, I was still working on things and it was a lot of reconsidering the space…reconsidering my photography in a way, trying to think creatively about new ways of shooting.
For example, I'm doing this project where I'm using an app that lets me shoot through people's phones. So, basically, I'm shooting this series of families around the world, anywhere from Ghana and the Netherlands to the USA and South America—lots of different places—and it's all through just the iPhone.
Did this new way of seeing inform this shoot?
I'm really surprised about how much time I had to do the shoot. I had quite a bit of time to play around with the collages, printing, and scanning—doing lots of different trials which was really interesting. I think I was definitely missing that from pre-lockdown— where you shoot film and it takes a while to get the negatives back.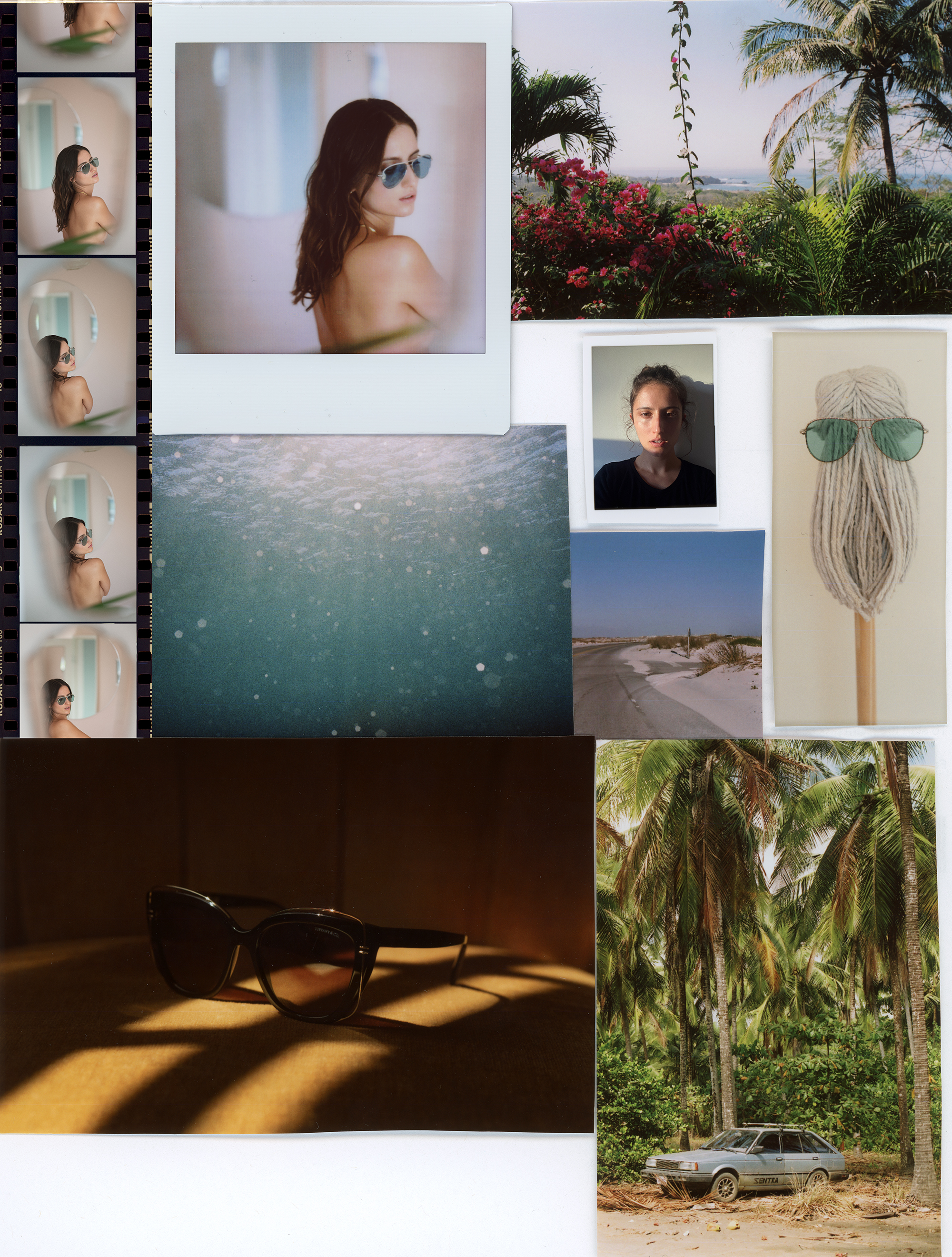 Before I was like, "Oh my God, we've got to run to the lab and drop the film off and we'll have to process them really fast and I need to scan them overnight!" It was just so rushed all the time. I definitely think it was good to have the time to sit down and think more about what I was doing and about the space around me.
Did lockdown make you reconsider how you work?
Definitely. At the beginning of lockdown, I was on my own for about a month—I felt like I was going crazy. I was talking to my plants. It made me reconsider a lot of things. You go from this crazy-fast life, always traveling—you're never at home, you're barely buying food because you're always eating out. You go from not having time to do anything, to all of a sudden having a ton of time alone with your own thoughts. You have a ton of time in your tiny flat and you can't leave. You can't go anywhere.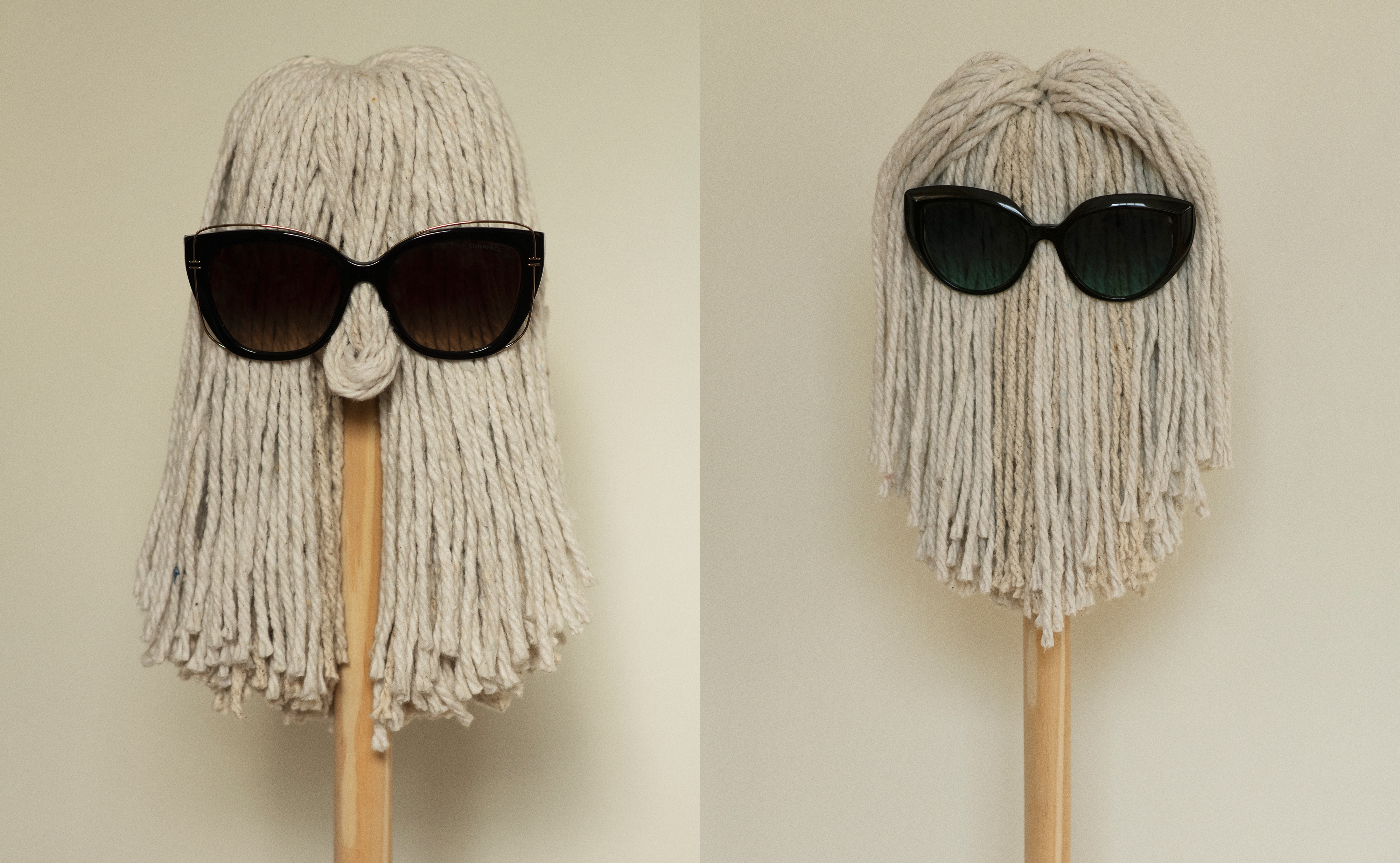 Lockdown bought me time to reconsider my relationships and family— I was missing my mum a lot. Obviously, I always kind of miss her but I never felt homesick before. Suddenly, I was like, "Oh my God, I really want to go back and see my mum!" That definitely influenced my way of thinking about my work as well, which is also why I decided to start this project about families around the world. I felt like in a moment like this where everything is crazy, it's important to go back and reconsider our roots.
What set up did you use without your usual landscapes?
I actually have quite a few mirrors in my flat, but not in places where you actually go and look at yourself. It's more that I use mirrors to expand the place because the flat is so tiny. It was like a mirror in a mirror in a mirror. It's basically three mirrors that if you angle it the right way, you can see all the way.
Tagged: