A new generation of female Korean novelists are dismantling the patriarchy
This exciting group of up-and-coming writers are tackling gender, toxic masculinity and the cosmetic industry through their work.
In 2016, two events happened in South Korea that sparked fierce public debate, and ultimately led to what is often being referred to as Korea's #MeToo movement. In May, a man stabbed a woman to death in the toilet of a karaoke bar, citing his hatred for women who had "belittled" and "ignored" him as the reason for his random attack. The police later decided the man's attack couldn't be called a hate crime, causing an uproar in the country and a wave of protests for women's rights.
A few months later, Cho Nam-Joo published Kim Jiyoung, Born 1982, a slim novel that follows an everyday woman who leaves her job to raise a family and also reveals the unspoken sexism experienced by Korean women on a daily basis. Praised by BTS' RM and Girls' Generation's Sooyoung, the bestseller rekindled debates in South Korea around issues of sexism, violence and the limitations of strict gender roles. "I wanted to write about issues that women could not speak about before, because they were taken for granted," Cho told The New York Times. "I wanted to make this into a public debate."
Four years later and Kim Jiyoung, Born 1982 has been translated and published in English. In the time between its initial Korean release and now, a wave of young, female Korean novelists have taken up Cho's task to turn women's issues into a public debate. Luckily for us, these works are being published in English this year.
If I Had Your Face by Frances Cha is one of these novels. Following different young, working-class women who live in a block of flats, Cha's novel examines Seoul's class hierarchies and the limited options young women have in the country. There's the pregnant Womna, who is forced into choosing between her child and her career; Ara, a hair stylist obsessed with K-Pop star Sujin, who decides extreme plastic surgery is the only way she can climb the class ladder; Kyuri, a "room salon" girl who earns her living by enduring her male clients; and Miho, an orphan who falls in with the super rich.
In Frances's novel, contemporary Seoul is revealed as a cut-throat city where a nose job can make or break a career. Achieving beauty through plastic surgery is viewed as something attainable with enough wealth and hard work, and therefore to not have a face that fits the country's beauty standards is unforgivable. A 2017 survey found that one in three women have had plastic surgery in South Korea, the most cosmetic procedures in the world per capita. Surgery is a natural extension of clothes and make-up, which women undergo in order to achieve social recognition. For many women living and working in South Korea's competitive urban centres, cosmetic surgery is about practicality much more than vanity.
It's common practice for women to disappear from society for a few months while recovering from surgical procedures. In Elisa Shua Dusapin's novel Winter in Sokcho, the unnamed protagonist works in a nearly empty hotel set in a tourist town during the off-peak season. One of the guests is a young woman who has escaped Seoul to recover from her cosmetic surgery. The protagonist's mother suggests that she should get surgery as well -- not because she thinks her daughter is ugly, but because she thinks it'll help her get a job in Seoul. Her boyfriend and aunt also advocate for surgery, again not to enhance her looks but to improve her lifestyle and career. Women's bodies are viewed as something malleable: easy, and often necessary, to alter in order to succeed in Seoul's competitive landscape. "You're too thin. You should eat more. Don't get too fat. It made me feel like slamming myself against the wall," thinks the protagonist.
But these novels also reveal that getting a competitive job is often only the start of their characters' problems. Like Womna in If I Had Your Face and Kim Jiyoung in the same novel, The Disaster Tourist, a new novel by Yun Ko-eun, also features a woman forced to choose between her career at a disaster tourism agency and her safety. After being sexually assaulted by her boss, Yona is viewed as the problem, even by herself. Despite other colleagues coming forward to accuse their boss of being a sexual predator, Yona is scared that aligning with them and rejecting his advances will mean being demoted or losing her job. Unsure of what to do, she accepts an offer from HR to take a work trip and be shipped off to one of their disaster tourist destinations.
In Kim Jiyoung, Born 1982, the protagonist illustrates how this pervasive sexism begins from birth. At school, boys eat first and Jiyoung endures sexual harassment. Later, at work, she experiences the gendered wage gap (in South Korea, women make 63 cents to a man's dollar) and discrimination as male colleagues are promoted over her and her female colleagues. Even when Jiyoung decides to stop working and raise a family, the sexism continues, often from other women, as she's viewed as unimportant as a stay-at-home mother. "Jiyoung was standing in the middle of a labyrinth," one line reads. "Conscientiously and calmly, she was searching for a way out that didn't exist." Eventually, the pressure of a patriarchal society becomes so oppressive Jiyoung begins to hear different voices and experiences a psychotic breakdown. The eventual breakdown is a powerful statement, one that is emblematic for this new class of young Korean female authors who are rejecting the oppressive patriarchal standards demanded of them.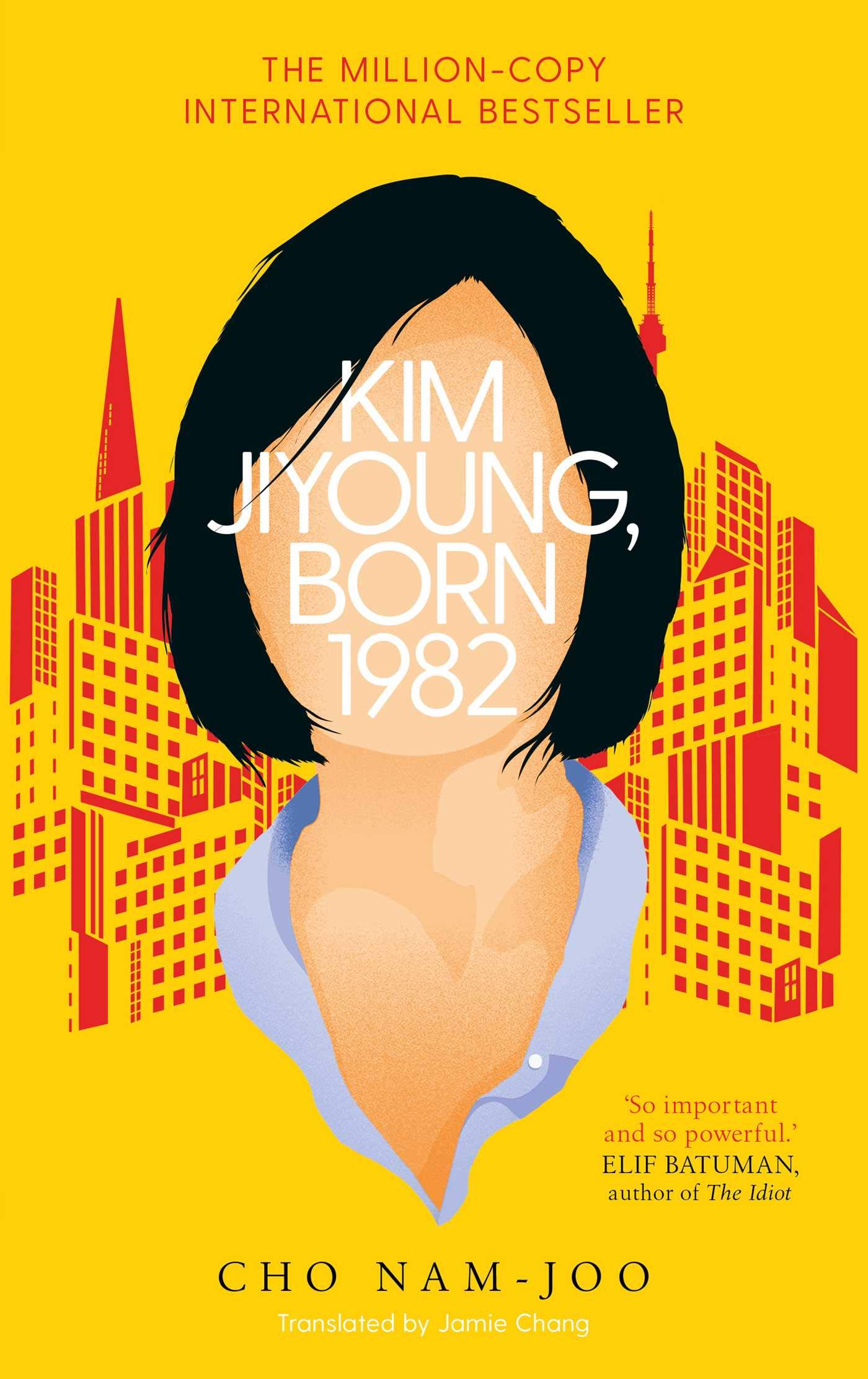 English translations of Korean literature have exploded over the last few years, with female authors now outnumbering their male counterparts. The popularity of Han Kang's award-winning The Vegetarian, a chilling critique of gendered expectations, is often pointed to as when this boom began. While stylistically these four recent novels couldn't be more different, their critiques of an unfair society and dissections of gender roles in contemporary South Korea see them working together to push for change. Their popularity in the English-speaking world also suggests that these themes aren't unique to South Korea, but ones that resonant with women globally. They offer out a hand, to help us escape from a labyrinth of misogyny and societal lies.
'Kim Jiyoung, Born 1982' by Cho Nam-joo, translated by Jamie Chang, is out now. 'Winter in Sokcho' by Elisa Shua Dusapin, translated by Aneesa Abbas Higgins, is out now. 'The Disaster Tourist' by Yun Ko-eun, translated by Lizzie Buehler, is published 2 July. I'f I Had Your Face' by Frances Cha is published 23 July.