Sabrina Carpenter: "My fans haven't seen this side of me yet"
Released this week, the Disney star's new film, The Short History of the Long Road, is the perfect emotional road trip movie for an audience perennially stuck inside.
Still of Sabrina Carpenter from The Short History of the Long Long Road
With most of the world stuck inside, there has never been a better time to indulge in the escapism of road trip movies. Released on June 16th, The Short History of the Long Road is just that, but it's so much more. The film is also a coming-of-age story about survival. Sabrina Carpenter stars as Nola, a teenager who lives off the grid with her father Clint (Steven Ogg). Together, they travel around the U.S. in a 1989 VW van nicknamed The Hulk. When Clint dies unexpectedly -- sorry, spoilers, we know -- Nola finds herself in charge of her own destiny and heads to New Mexico in search of her estranged mother. After an emotionally taxing journey, Nola ultimately finds clarity and belonging where she least expects it.
The poignant, powerful performance is unlike anything Sabrina Carpenter has done before. "At the time, I was interested in nuanced characters and complex, young, independent female characters," Sabrina says on her character Nola. "She's a lot quieter than any character I've ever played before."
The Pennsylvania-born actress and singer-songwriter's work up to this point has been par for the course of young actors. There's the starring roles for Disney -- she was the lead in the Gen Z update of a 90s classic, Girl Meets World. Following her Disney start, she appeared in the film The Hate U Give, Broadway's Mean Girls, and in addition casually dropped four albums by age 21. The speed of her career thus far has been, quite obviously, breakneck. And now for the first time, thanks to the little issue of a global pandemic, Sabrina is slowing down for the first time in her professional life. "I think I've experienced more in this time where I wasn't supposed to experience anything, which has been a shocking surprise for me but also something probably really necessary."
We caught up with her -- in perhaps the one time we'll be able to get her to stop long enough to talk -- about transforming into Nola, van life, her brief stint on Broadway, and how she's been handling quarantine.
How did you physically transform into Nola?
I give a lot of credit to our director Ani Simon-Kennedy and also the city of Albuquerque. We said Albuquerque was also the main character in our film because the setting tells a lot of the story. She has three different thrift shirts and a few pairs of pants. When I first met Ani over FaceTime after I read the script, she asked, "Are you good wearing no makeup in the movie?" and I told her I was. I don't think a girl living in a van her whole life without a mother or any sort of influence would even really know what makeup is.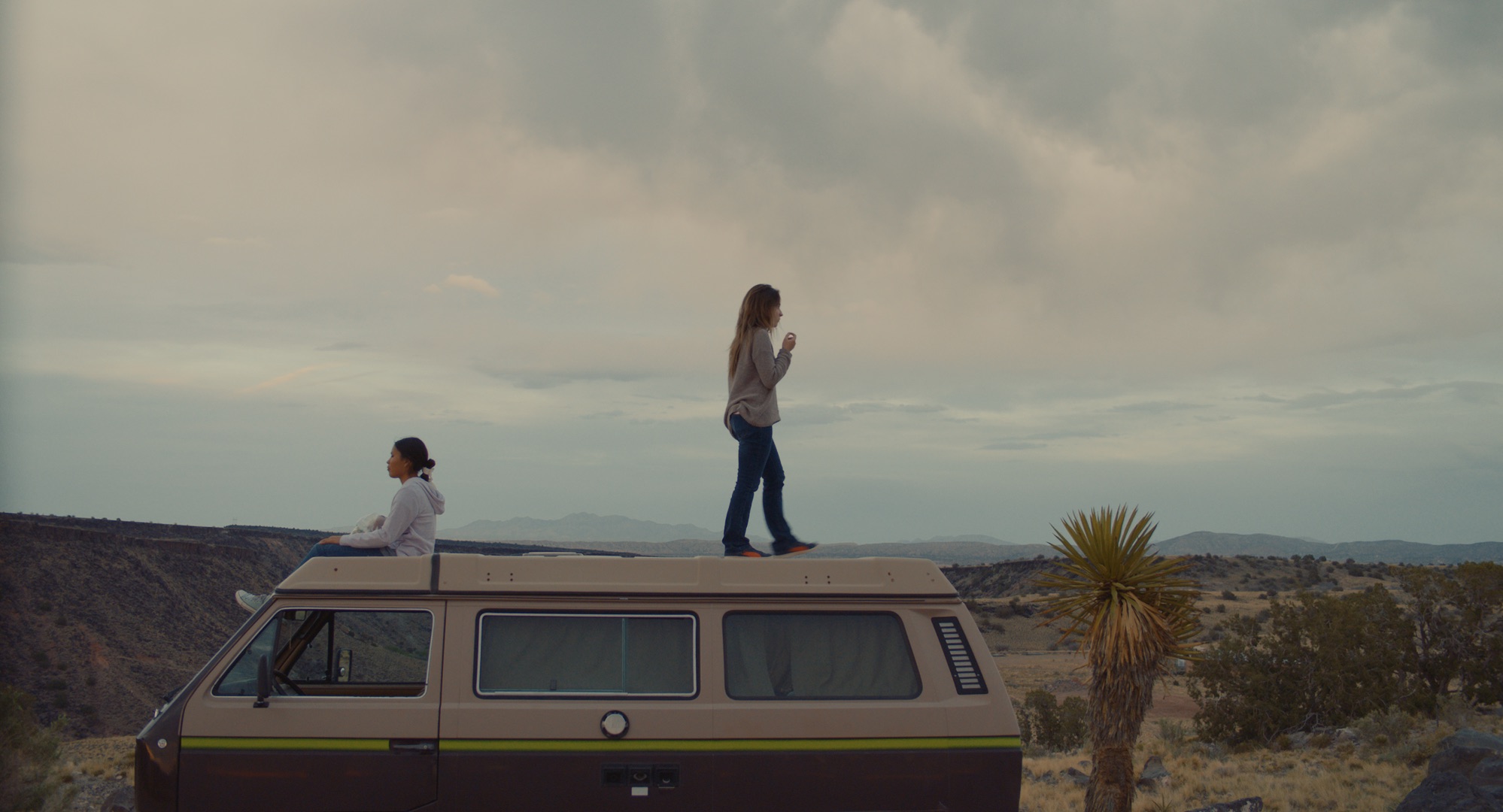 What about the improvisational nature of the film? How did Ani set up each scene and how much leeway did she give you?
There's so much in our movie that's said in the silent parts. We were definitely telling a story through a lot of emotion and a lot of action. As far as improv goes, it was a fair balance of what was on the page and what felt natural. It was my first film experience working with a female director. Ani is such a beautiful soul and such an intelligent person. She's so connected and passionate about telling the story which made it really easy to be a voice for that as well.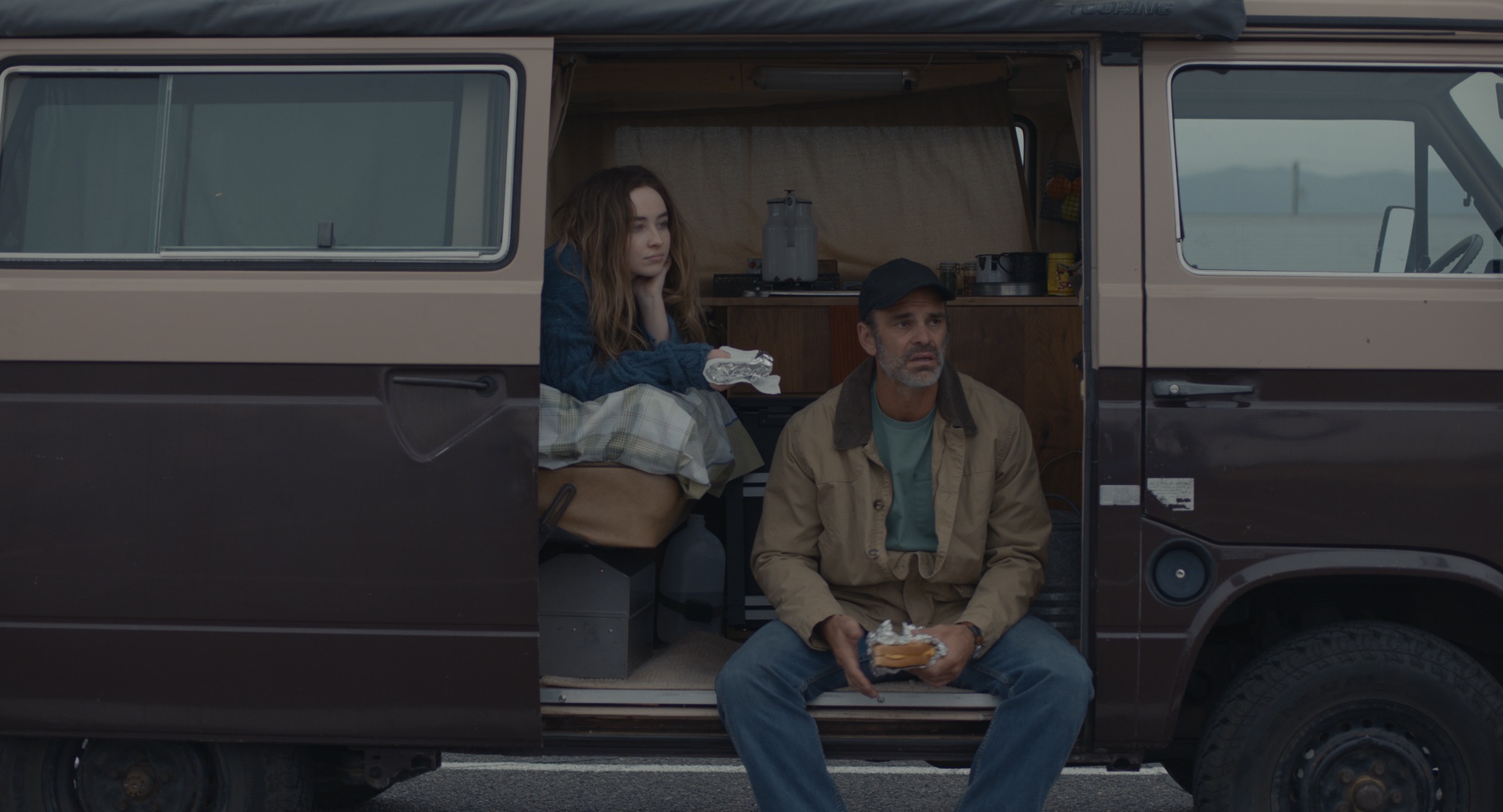 The Hulk plays a huge role in the film. How much time did you spend in that van?
Our hero van is a 1989 Westfalia Volkswagen. Ryan, the owner of The Hulk, was there throughout the entire duration of filming with his daughter, who was probably five or six. He was amazing. Their father-daughter relationship was basically like Clint and Nola so that was a great resource. Knowing the history of these vans and the people that live on the road their entire lives, got us to really appreciate it. We spent basically the whole month in the van and it felt like home.
At the end of the film, it feels like Nola found her "people" unexpectedly. Can you remember the last time you unexpectedly found your "people?"
I vividly remember in the last two years or so, I became friends with a lot of songwriters. I realised that I was slowly becoming part of a community. We were all able to talk about the things that we're all very passionate about within the music industry and within our love for writing songs. And I remember it hit me one day that I really loved feeling a part of this.
Let's talk about Mean Girls. Congratulations on your Broadway debut.
Thank you. Broadway's been such a dream of mine for such a long time and being part of that show was unreal. It was a crazy life experience. And I'm looking forward to hopefully getting to do more of it.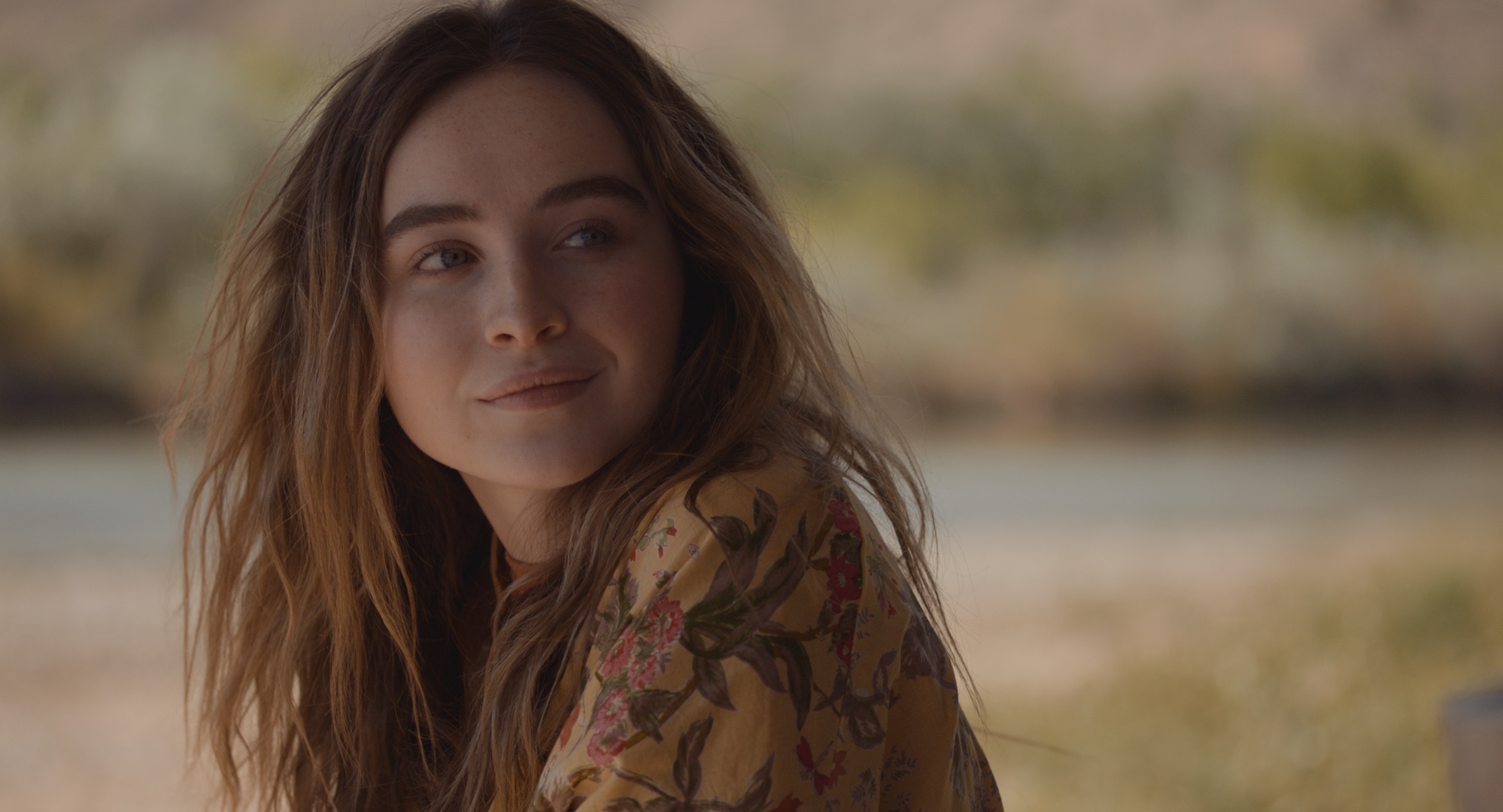 How did it feel jumping into the shoes of Cady Heron? She's such an iconic and beloved character.
It feels really crazy when you say the name of the character. I almost didn't feel like I was playing her. I felt like I was playing a new character only because Tina Fey and Jeff Richmond did such an amazing job at kind of making the Broadway show its own entity. That's why it was it was really exciting because Erika Henningsen was the original Broadway Cady, which is very different from mine and very different from the film version of Cady. So if anything, it was an honour to be able to put my own spin on it and be a part of such a fun show. I'll never feel anything like I did that opening night on Broadway, being 20 and feeling like the whole world was ahead of me. It was a really really magical night so I hope I get to do it again.
Obviously everything is on hold right now. What do you have planned post-lockdown?
Having Short History out right now is surreal because it's a project that's been a little baby of mine for so long. My fans haven't seen this side of me, which is really, really exciting. I have Work It on Netflix coming out this summer. And then Clouds which is going to be out on Disney Plus this fall. Both projects I'm in love with and excited for everyone to see. And then I guess, more and more music coming your way. But also I'm just going to be sitting in bed and sleeping as much as I can until this is over.