This is the new TV show for skater girls trying to figure it all out
Crystal Moselle has translated her beloved drama 'Skate Kitchen' into 'Betty': a free-wheeling voyage through downtown NYC.
There aren't many TV shows that open with a close-up shot of someone's badly bruised butt cheek, are there? Fortunately, HBO's Betty is here to right that wrong. Along with that unique nudity, the show, which is based on 2018's cult-favourite feature Skate Kitchen, explores romantic and platonic relationships between women, questions microaggressions and internalised misogyny, and manages to do it all with a healthy number of kick-flips thrown in for good measure. Throw it all together with a summer-y New York setting, and you've got the perfect escapist watch.
"The feedback we got from people about Skate Kitchen was just like, 'We love this, and we all want to live in this world forever', so it just made sense to expand that world out," Crystal Moselle, the writer-director behind both the film and the TV series says. "There are so many amazing stories we get to tell about what's happening today, and all the experiences that young women go through. HBO approached us, and it just made sense."
But the world of Betty is set in an alternate timeline to the events of Skate Kitchen. When we meet the girls, they are not an established, already-Instagram-famous collective: they are less sure of themselves and their friendships, and in many ways less world-weary. Jaden Smith's character doesn't exist anymore either. Bummer.
A week after Betty finally hit screens, Crystal tells us about how the new series came together, her own adolescence and how she's been surviving lockdown.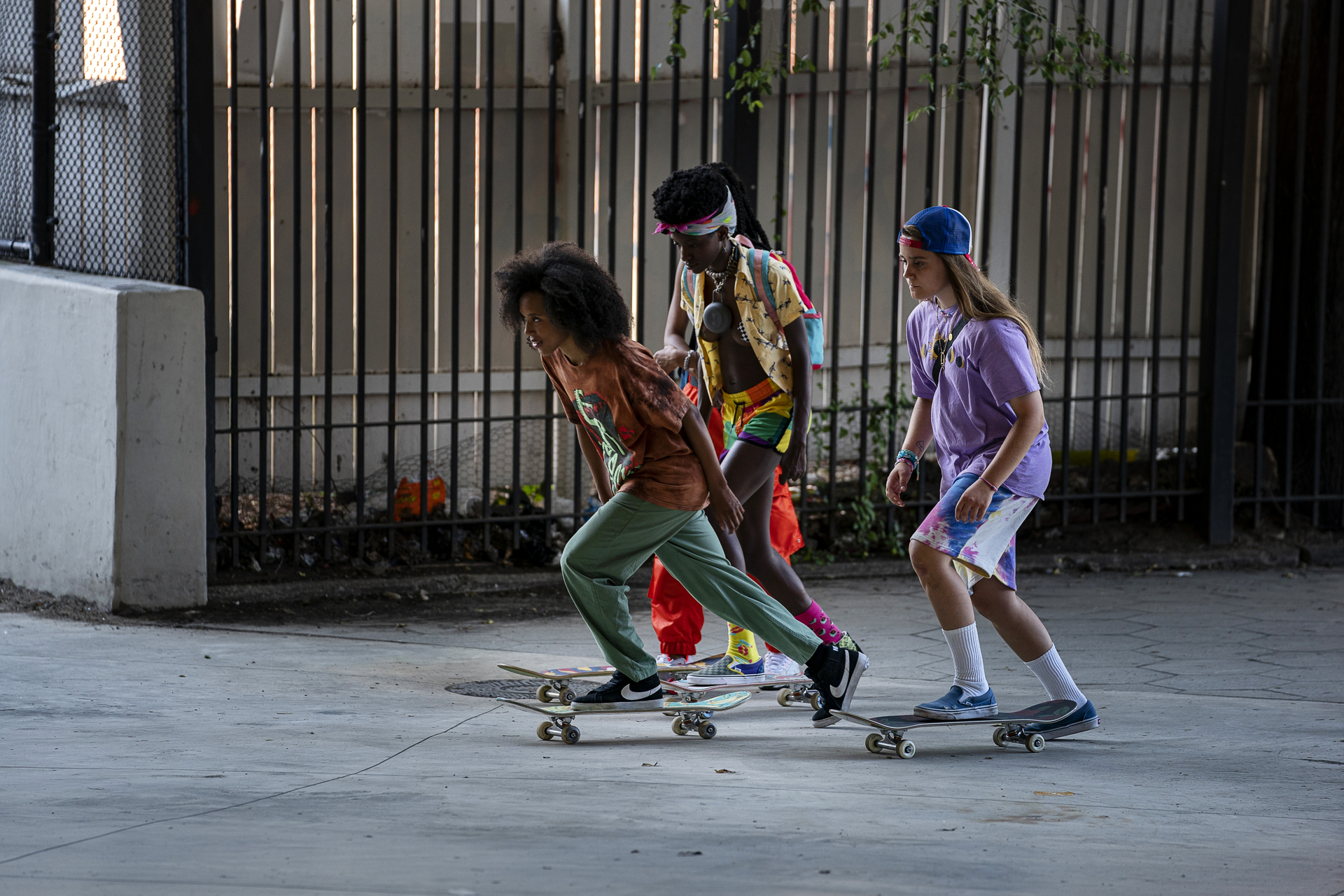 What made you want to start from scratch with the plot?
Well, when we began to break the story it was just a continuation of the movie. But it just started to make sense that we'd tell a story about these women coming together, rather than following them once they'd already found each other. It just felt more inspiring to look at that natural process.
How did you become friends with the girls?
I met them on the subway in New York City. They all had their skateboards, and I think it was Nina who was telling a funny story, and I was just immediately intrigued. It's typically my intuition that pushes me in the direction of my subjects, I guess. It's like, "Hey, look over there, check that out!" Like when I did The Wolfpack -- I just met them on the street.
Tell me a bit about what your adolescence was like. Do you see your teenage self fitting into Betty at all?
Honestly, not really. Because I think I wasn't as brave as they were; I think [the girls] are really good role models for young women because they're pushy. It's so incredibly intimidating to walk into a skate park. To see them do it so effortlessly and just keep pushing through -- it's beautiful.
I would try to skateboard here and there, but I was too intimidated I think, and embarrassed by falling and stuff. I did a lot of theatre, I did a lot of painting, I was into video art. I loved arts and drama, and by the time I was 15 I was trying to figure out how I was going to get to New York.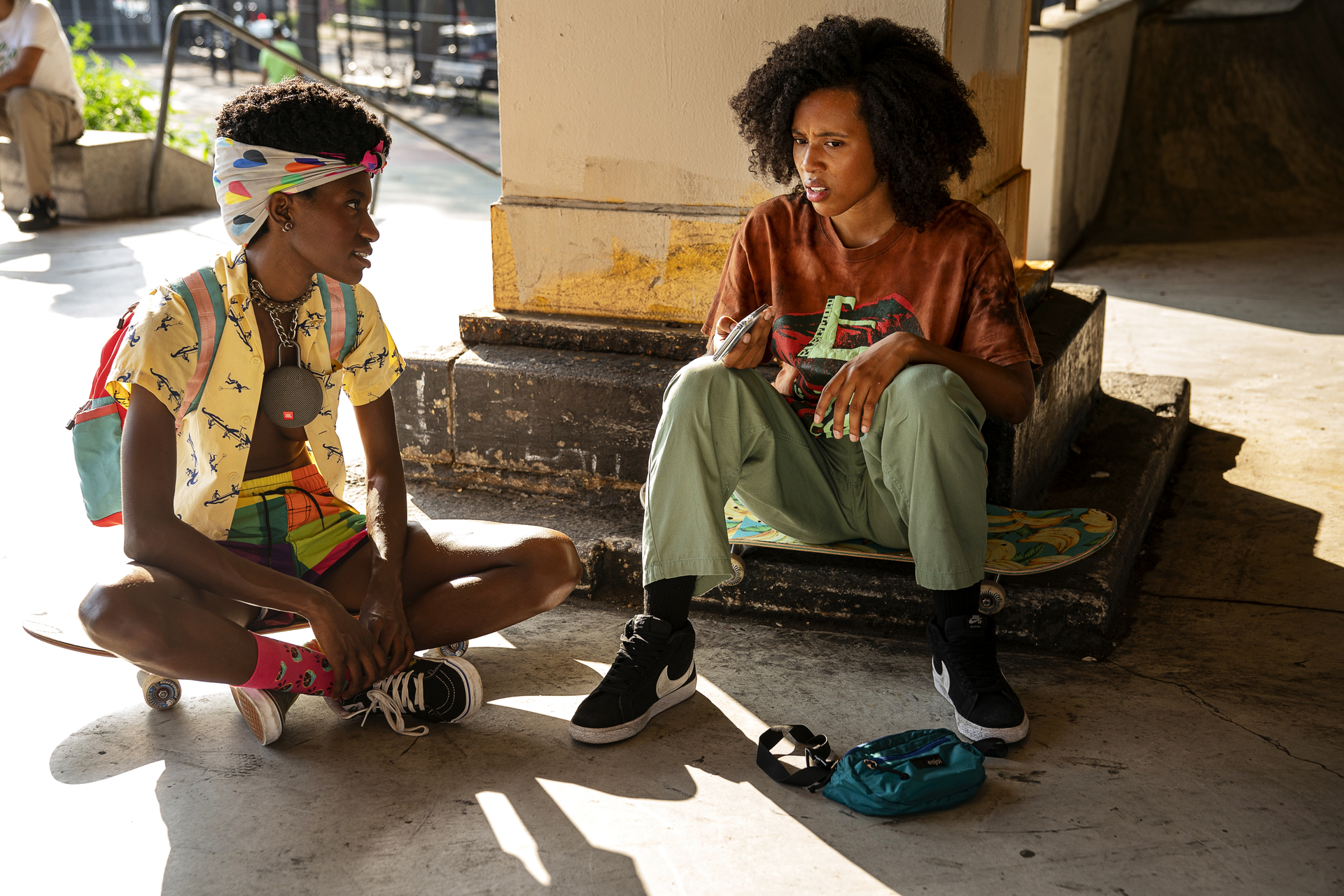 One thing that really shines about the series is how well its soundtrack marries its visuals. Were there any stand-out music moments for you in particular this season?
There's a scene where Indigo leaves a demeaning photoshoot in anger, and she goes to meet the girls instead, and then they're dancing in the room with that red fluffy designer jacket. How it starts with that Rico Nasty song gets me every time -- I'm just like Ugh! Yes! And then it fades into the score. I love it. All the music is inspired by the girls' choices, they collaborated with me on everything.
Which other musicians have the girls introduced you to?
Oh my god, so many artists. I mean they introduced me to Clairo, Peggy Gou, like they definitely are very up on what's happening with music right now. They often come over and we'll watch lots of music videos on YouTube, it's great.
I mean, I literally didn't know anything about Rihanna until I met them and literally we went through every single music video like a hundred times. There was this one week where Nina was really into Rihanna. I mean, she's always really into Rihanna, but she literally only wanted to watch Rihanna videos then. So, we'd sit in my house and watch Rihanna videos together. Of course, I haven't got to watch anything with the girls recently because I haven't seen them in about two months thanks to the pandemic.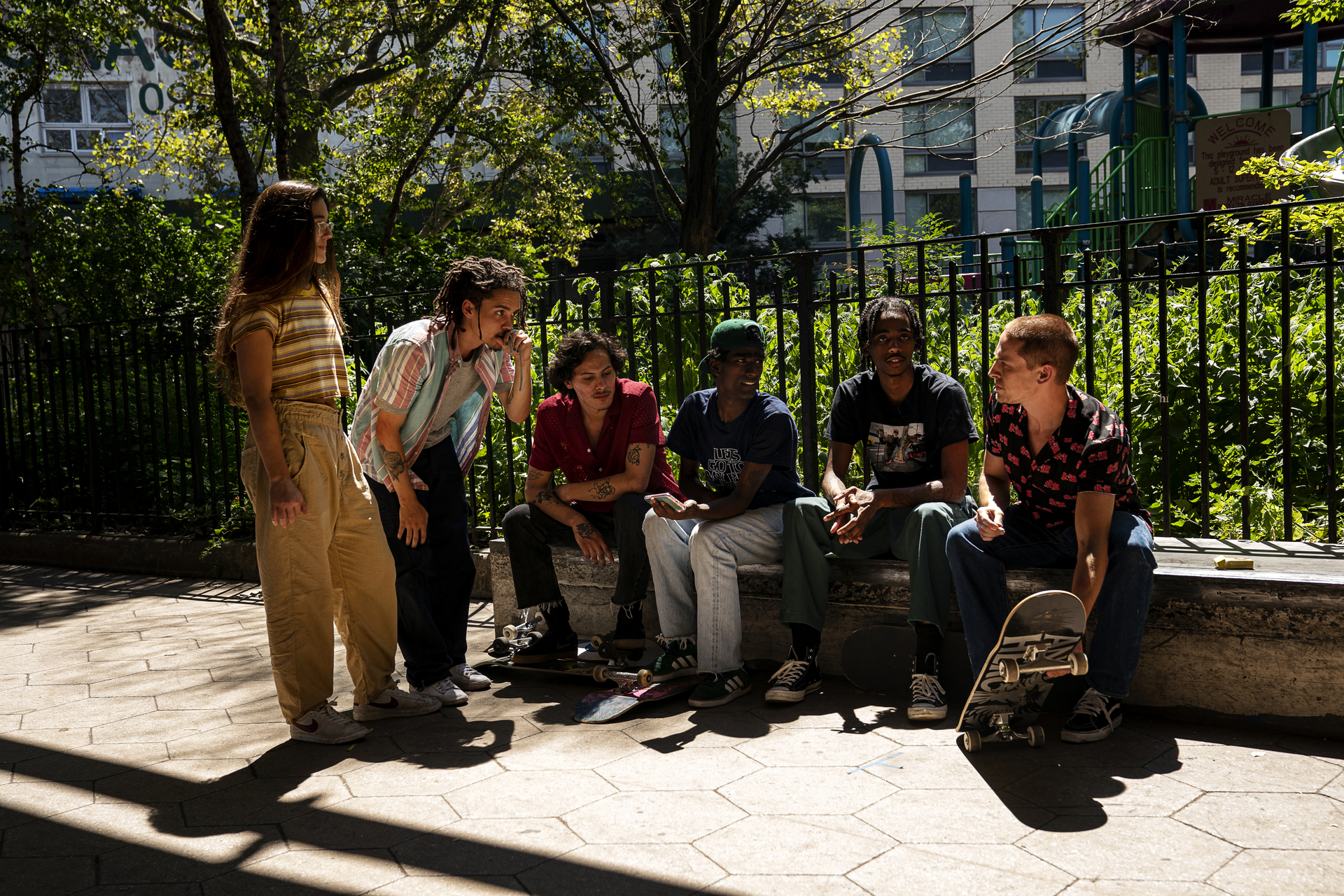 How are you holding up in quarantine at the moment?
I'm taking it day by day and trying to relax a bit, but there hasn't been a lot of spare time to be honest. I've been doing some painting, I do a lot of dancing, I fostered a cat. I did a lot of cooking for the first month and now I'm just really over it. I don't want to cook anymore, I'm so sick of it.
What would you like viewers to take away from the series once they've watched all of it?
For me, [Betty] is like a microcosm of a bigger idea. I think I just want people to feel like they can do things they think they normally can't do. There are certain rules in life that we make up for ourselves, we actually don't need to conform to them.
You mentioned on Instagram that naming the show was a surprisingly difficult process. How did you come up with Betty in the end?
It took about two months to figure out what the name would be, and we gave it a million other names before that… I can't tell you what they were -- they're all bad!
One day I just called up my friend Bill Strobek and was like "I cannot figure out what to name the show!" And he was like "Oh yeah, just name it 'Betty'," literally without a flinch. And it was perfect, because it's like we're reclaiming a word about girls, who just like hanging out at the skatepark, that has often had a negative connotation to it.
So what does the word "Betty" mean to you now?
Betty is just a representation of women that skateboard who are strong and won't let the haters hate.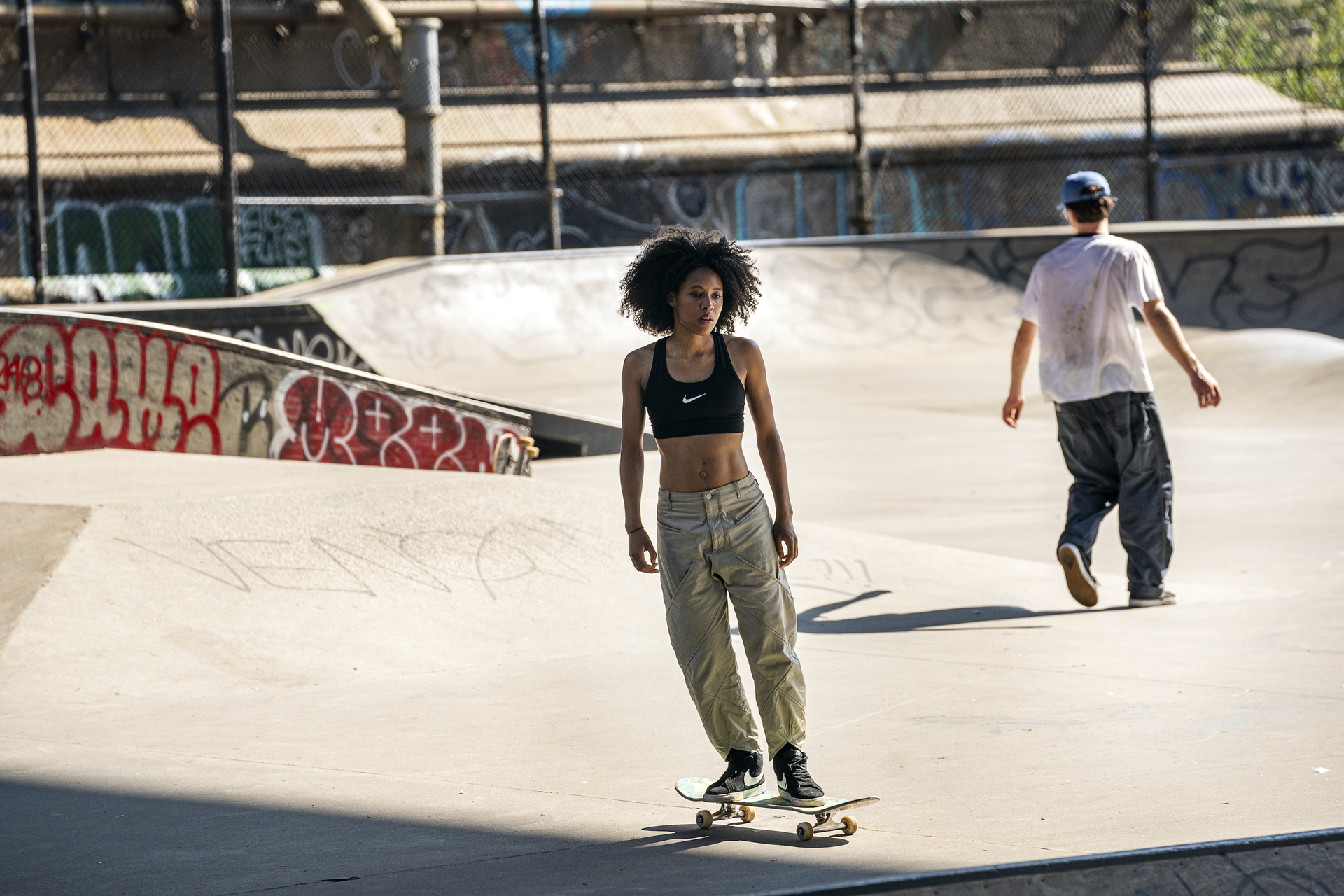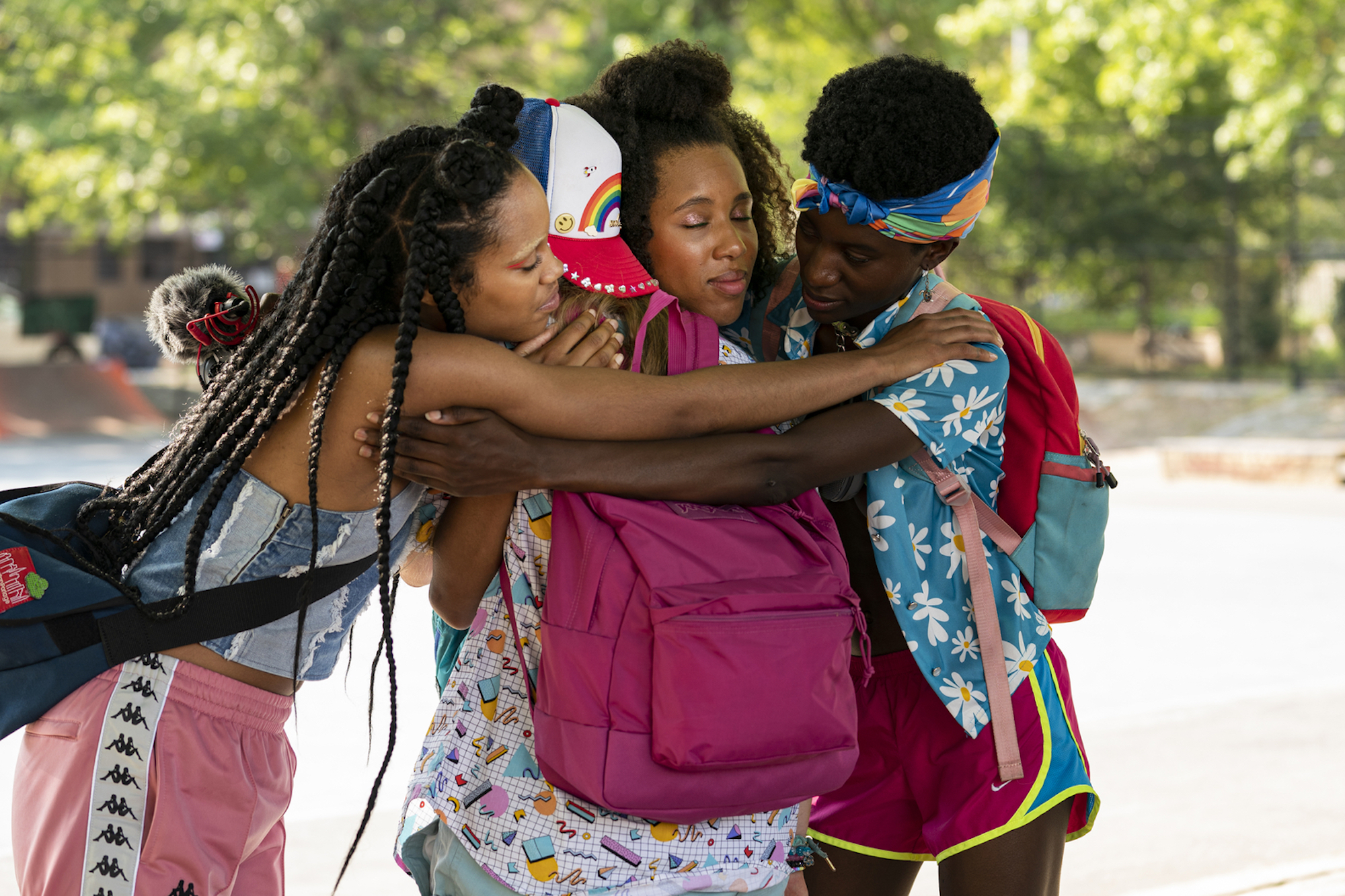 Betty plays weekly on HBO in the USA. A UK release date is still TBD.