Zayn is back, baby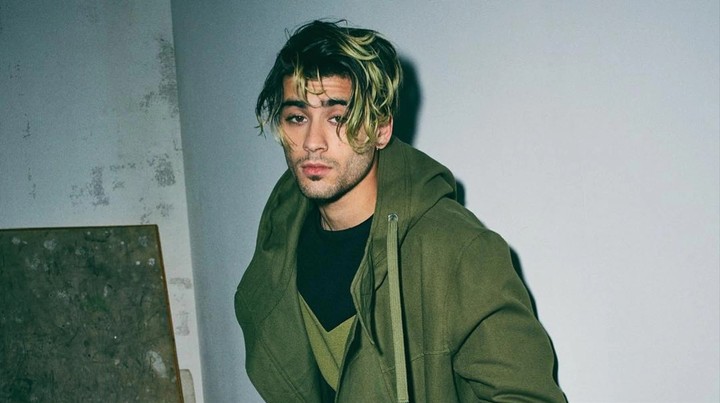 via Instagram
Zayn, where u been at gurl? It feels like aeons have passed since you last dropped music, and so much has changed in the interim. Heck, you've just become a dad to a baby girl with the world's most powerful supermodel du jour, Gigi Hadid! So what better way to celebrate that major life milestone than by releasing your first solo track in nearly two years? Zayn Malik, musician extraordinaire, is officially a thing again -- and let us tell you, what a godsend it is to have him back. His new track "Better" features the line "Your dad probably loves me more than he ever did now", which, as Real Housewives of Beverly Hills stans, really excites us. Mohamed stans, rise up.
So that's one nice new music thing that's happened! What else is on the cards? Well, keep your eyes on Baby Queen, the South African-born, now London-based popstar whose sharp-tongued tunes have already gained her a mini cult following, and plenty of buzz. Her new one "Pretty Girl Lie" opens the latest Best New Music playlist. Speaking of breakout bedroom pop voices, there's also the excellent new one from Elio, "Jackie Onassis", which rhymes antidepressants with adolescence. Mood.
Elsewhere, Bree Runway is calling out the clout-chasing petty men that beg for her attention on the EASYFUN-produced "Little Nokia" ("He only hit me with a tеxt when he want that goddess-level sex", she sings), which is about to become your new anti-wasteman anthem. Another artist bouncing back with their long-awaiting musical comeback is M.I.A., who lends a verse to the brand spanking new Travis Scott track "FRANCHISE" alongside Young Thug.
For those who can't drag themselves away from TikTok, there's also a couple of tracks in there for you too: the new one from the video platform's Harry Styles-cardboard-cutout-flanked lad Thomas Headon, and a big boisterous remix of Zara Larsson's "WOW" featuring Sabrina Carpenter. Wow indeed.
But we know that it's good to get a little more downtempo, and everyone's favourite king of 'in my feelings' acoustics, Sufjan Stevens, is also back with his first record since he soundtracked Elio's little heart breaking in Call Me By Your Name. His album The Ascension is out now, and his new track "Run Away With Me" (and more) appears on this week's Best New Music playlist. Stream it all several times over by clicking below.
Tagged: