Joseph Cuillier : "When we put into place the systems that liberates Black women, that will liberate us all."
Artist Joseph Cuillier shares his nine point manifesto for 2020.
|
21 September 2020, 2:28pm
This story originally appeared in up + rising, a celebration of extraordinary Black voices, and is the first chapter of i-D's 40th anniversary issue (1980-2020).
i-D chronicled over 100 activists and artists, musicians and writers, photographers and creatives, in Atlanta, Baltimore, Minneapolis, LA, London, New York, Paris and Toronto.
Here's my manifesto:
We're building radical Black schools in the hood. We're liberating our youth with Black radical thought and practice.
We're promoting a cultural movement for Black love. We privilege the well-being, joy, beauty, and liberation of all Black people regardless of age, class, complexion, gender, nationality, or sexuality.
We're forming a Black nation. We're mending the tattered fabric of society within our community. We're taking care of our people.
We're designing a new world on the ashes of the old. We're going back to the ancient practices, while using an afrofuturist lens to re-envision urban, rural, and technological development.
We're worshipping our own gods because we have our own traditions. We join in with the universe to thank Blackness for its eternal presence.
We're protecting Black women and femmes. They are the origin of all life and creation that links all people and when we put into place the systems that liberates Black women and femmes we will have put in place the systems that will liberate us all.
We're healing. We're working to be of sound body, mind, and spirit.
We're dispelling the myth of scarcity because it protects those hoarding wealth. We believe in the shared abundance of what we create and what we exchange so we can enjoy the fruits of life with each other.
We're tearing down prisons and police. We will administer humane systems of rehabilitation and we will keep us safe.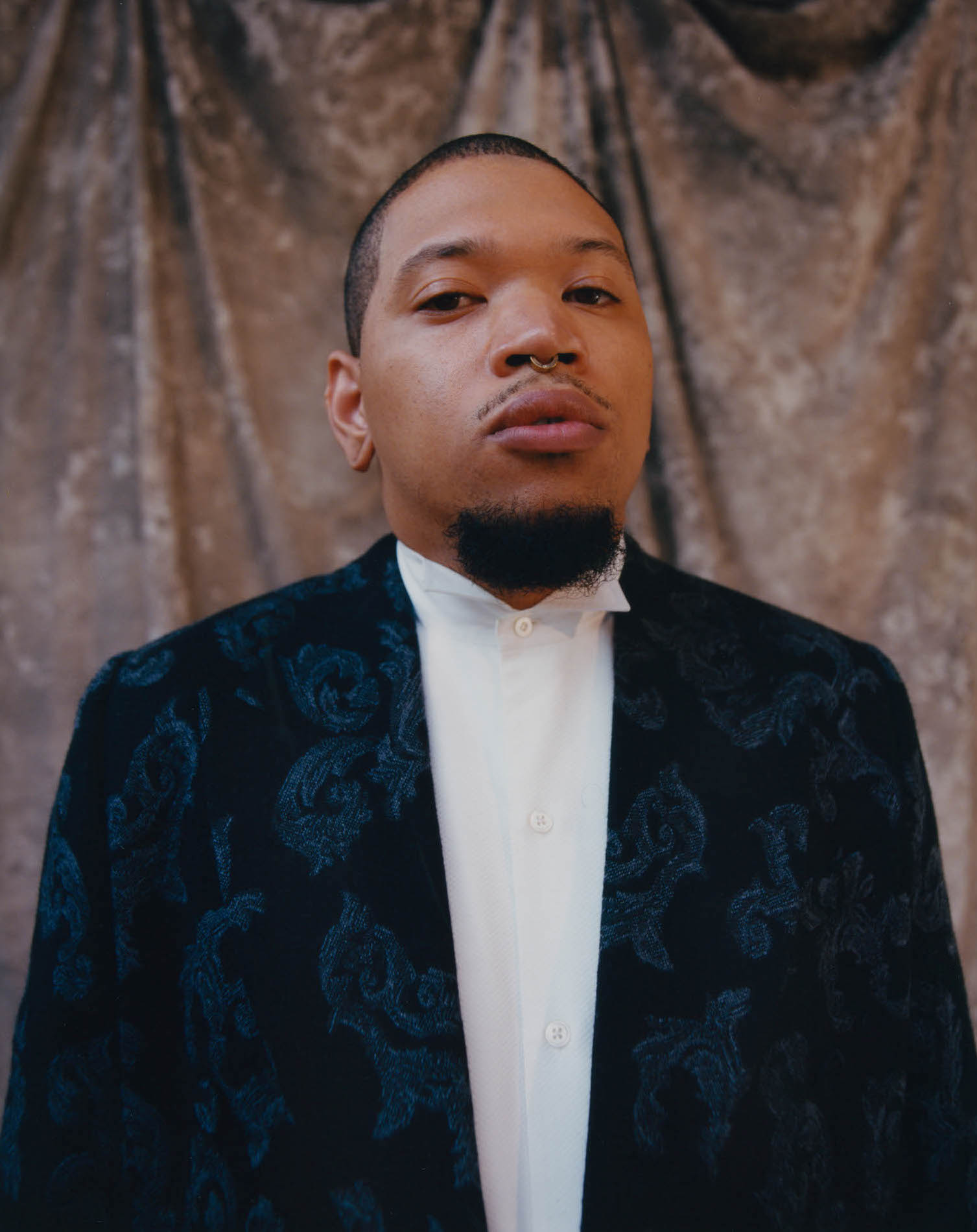 Credits
---
Photography Philip-Daniel Ducasse.
Styling Raymond Gee.
Hair Latisha Chong using Bumble and bumble.
Make-up Jamal Scott for Kevyn Aucoin Beauty using Barbara Sturm Cosmetics.
Nail technician Leanne Woodley at She Likes Cutie.
Set design Marcs Goldberg
Photography assistance Setor Tsikudo and Solomon.
Styling assistance Jennifer De La Cruz, Cari Pacheco, Amanata Adams, Samantha Scott, Amontae Arnold and Cailtin McKenzie.
Tailor Thao Hyunh.
Hair assistance Safiya Wiltshire.
Make-up assistance Deneka Maile.
Nail assistance Aja Walton.
Production Lolly Would.
Casting director Samuel Ellis Scheinman for DMCASTING.
Casting assistance Alexandra Antonova.
Tagged: