Virgil Abloh & Nigo. Photography Nick Haymes
Exclusive: Virgil Abloh and Nigo share the thought process behind LV²
For his first collaboration since arriving at Louis Vuitton, Virgil enlisted the Japanese streetwear pioneer to create a collection that few could ever expect.
Virgil Abloh & Nigo. Photography Nick Haymes
Back in December last year, it was announced that Virgil Abloh had enlisted Nigo for his first official collaboration at Louis Vuitton. The pairing made perfect sense: in their own respects, they've established themselves as two of the most singular voices in the contemporary menswear canon, proposing visions as iconoclastic as they are reverent of the genre's history and codes.
Though both may routinely be pegged as streetwear designers, such discrete categorisation overlooks the precision and craftsmanship they've long cherished. It's at the heart of Nigo's era-defining work for A Bathing Ape across the late 90s and 00s, as well as his current brand Human Made, and is the thread that runs through Virgil's four seasons as Men's Artistic Director at Louis Vuitton.
For LV² -- the collaboration's title, originally proposed by Nigo and rooted in the concept of "Louis Vuitton as interpreted in the thoughts of two people," he says -- they've deliberately swerved any streetwear expectations. As with Virgil's Louis Vuitton's menswear mainline, a resolutely modern take on tailoring is the focus where the ready-to-wear is concerned, with particular attention paid to denim in this debut release.
What they haven't veered away from are the graphic codes of the house in which they're creating. Whether printed, embroidered or cut out, Louis Vuitton's iconic Monogram pattern and Damier Check are reinterpreted with a spirit of subtle playfulness on classic derbies and loafers, familiar bag shapes, denim pieces, and even a slim woollen suit.
Below, Virgil and Nigo speak exclusively to i-D about the thoughts and processes behind this meeting of two of menswear's most visionary minds.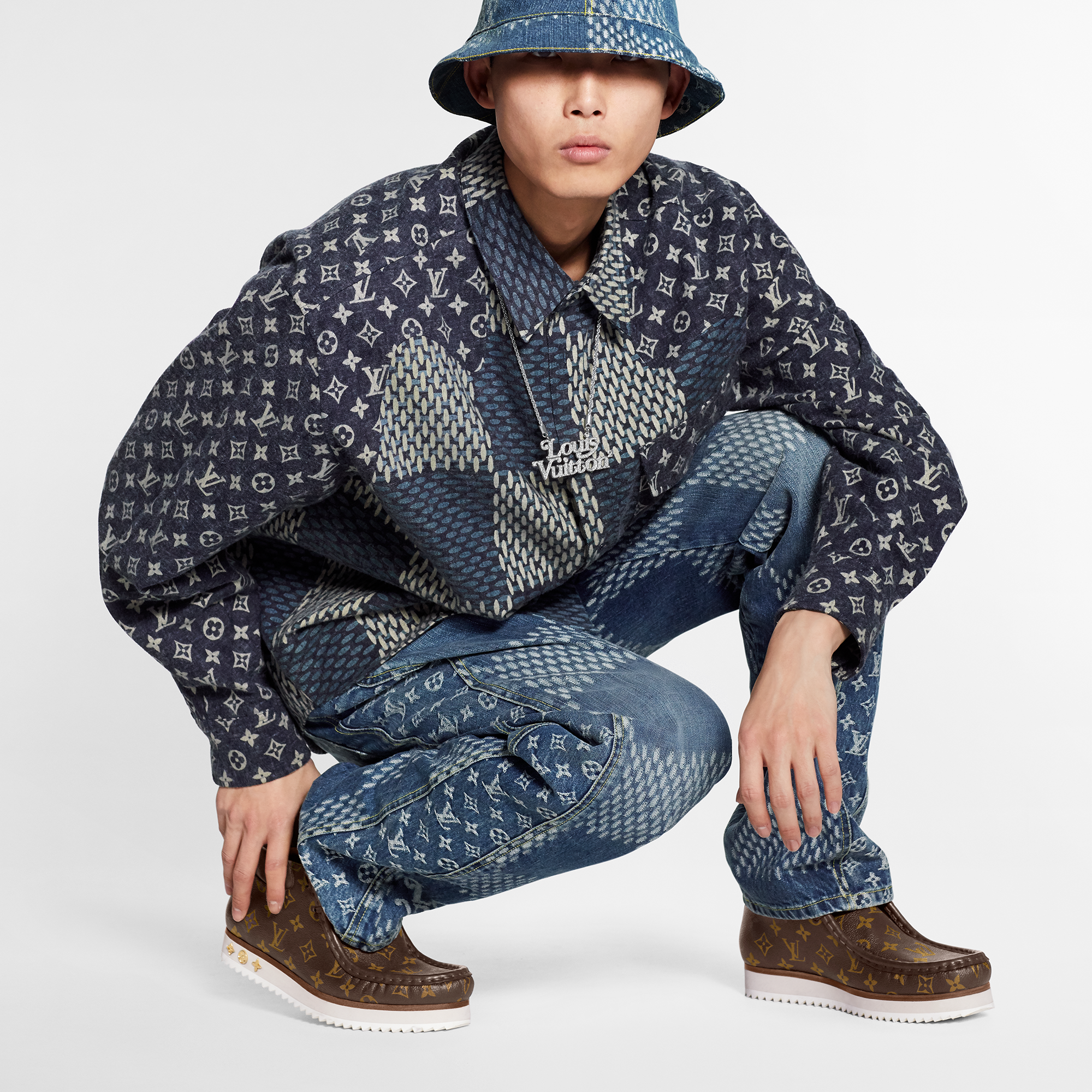 Before we get onto the collaboration itself, Virgil, let's speak about the influence that Nigo has had on your work. How far back does your relationship with his work go?
Virgil Abloh: Man, it goes back like 15 years. That's when I first was swept away by A Bathing Ape. Nigo's brand was the epitome of cultural relevance meets luxury. The stores were designed by Wonderwall. He was spending time in the UK with James Lavelle, putting out records. And then the art direction, working with graffiti artists that I knew. It all came together in a way that was very much a predecessor to what we see in luxury today: collaborations, refined polished spaces, attention to detail. All of the things that he was making were made in Japan, and were as well crafted as work made in France or Italy. I think that really struck me and sort of framed how I thought about design, and that's evident in my design style today
Collaboration has always been part of your creative vocabulary, but this is your first since arriving at Louis Vuitton. What were you keen to bring to the history of collaboration at the house?
Virgil: For me, the ambition was really related to timing. I sit between two very important generations: a younger generation that might not have had those experiences with Nigo's store, and then the generation that knows A Bathing Ape from when it was under Nigo's reign. Being at Louis Vuitton, it was important to me to bring that full circle, to see through a Nigo project at one of the highest levels of Parisian fashion, and make that possible with my interpretation, as well.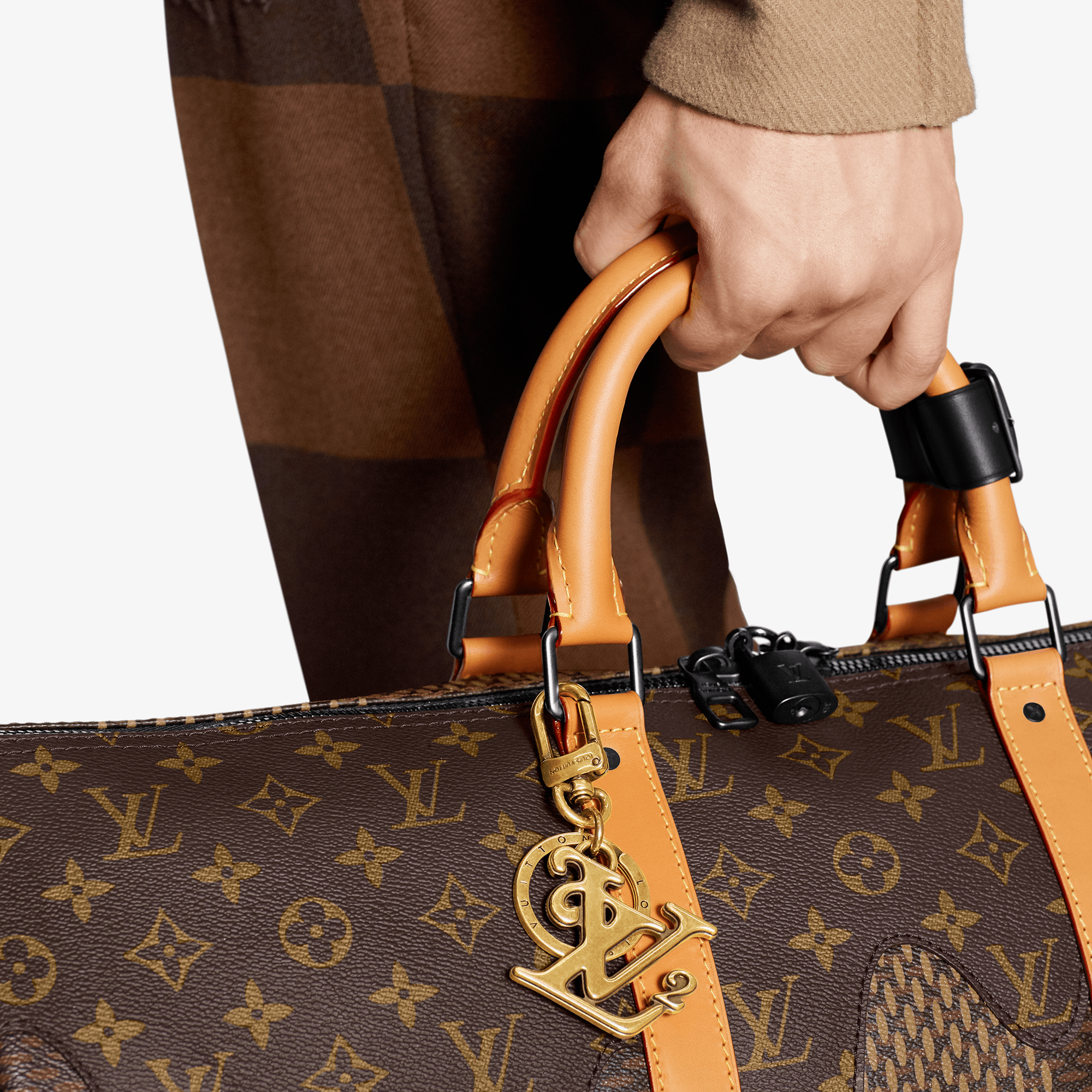 Nigo, what made you so keen to collaborate with Virgil on LV²?
Nigo: Louis Vuitton is a brand I have always loved and will always admire, it's what I aspire to in a brand. I had experience working with Louis Vuitton before, but at that time I only designed sunglasses. Virgil told me that he wanted me to do whatever I want and, since I've always loved LV, that was all I needed to hear. Virgil is an old friend of mine, and knows me so well and Michael Burke, the CEO of the brand is an old friend of mine too. Working with two people that understand me so well was important.
How did your respective creative processes complement one another?
Virgil: I think that with Nigo and I, there's a sort of quiet confidence, a strong emotional response to the trajectory. It's also important to note that the collection started with Nigo's sort of fascination with UK dandy style: the mods and Savile Row. He personally custom orders and wears suits from Savile Row to this day.
We both wanted to make a collection that wasn't just, for lack of a better term, streetwear. That was the entry point to what we started in the early 2000s and 2010s, but we've evolved since then, so the idea was to evolve what streetwear mentality could be. Through that, we ended up with some very strong ideas on how to make this refined, useful take on tailoring the epicentre of this shaking hands of Japanese identity, French history, American hip hop flair, and British sartoriality. Louis Vuitton is a global brand, so it all made sense.
Nigo: Working with Virgil was a really nice experience, and I learnt so much. From June last year onwards, we had meetings every month in Paris and we also talked on Skype and on text message throughout the process.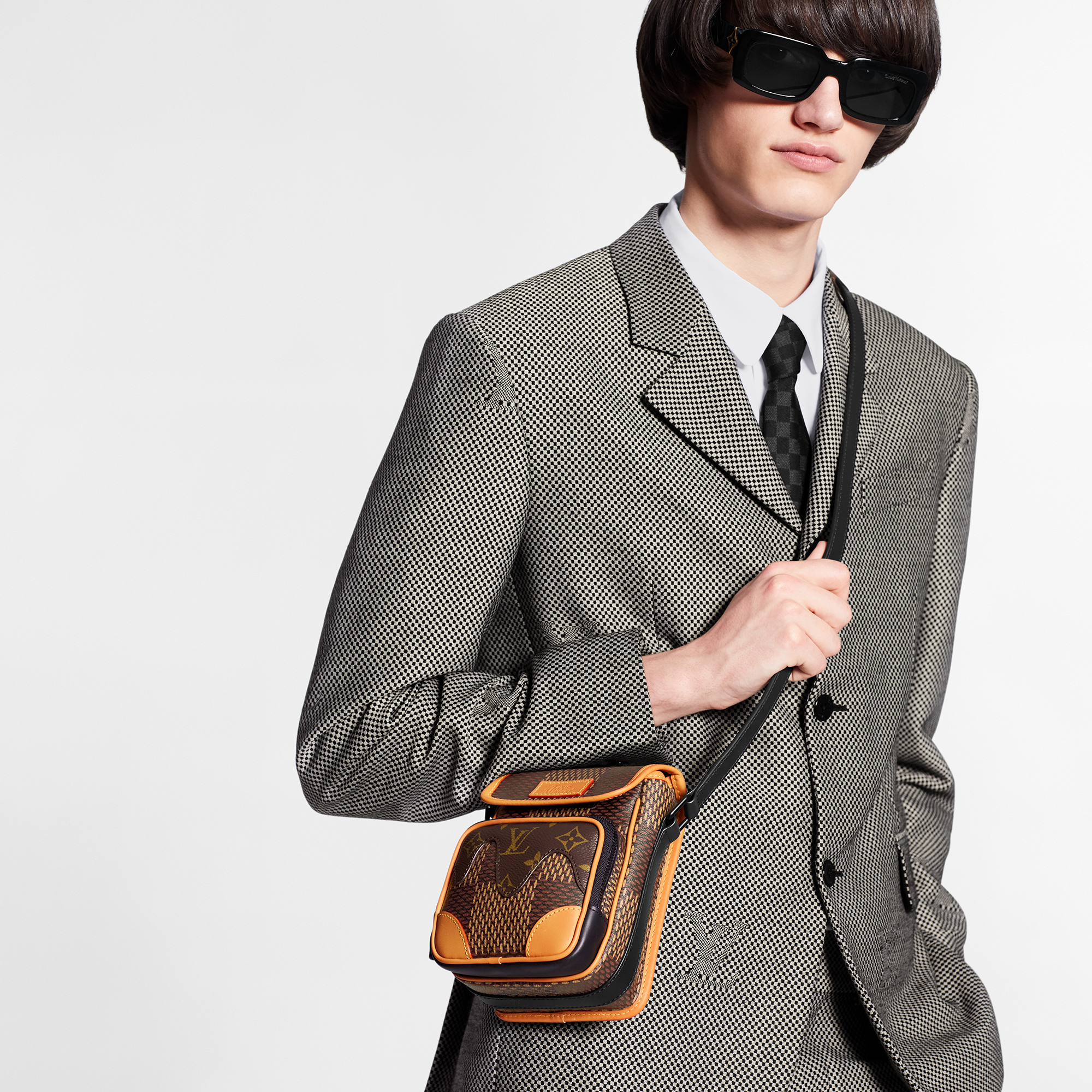 You mention the mod era. What do you find so interesting about that particular episode of London style and fashion history? Why do you think it's so relevant today?
Nigo: It was really the first youth culture based on concern for the concrete details of clothing: the precise cut of a pair of trousers, et cetera -- for me, the basis of fashion is in that. Virgil: I think that for designers like Nigo and I, the cultural significance is just as important as the fashion expression. Styles manifest as a result of a cultural community, and that cultural community is almost more important than the clothes that come out of it. You can say that about hip hop or graffiti or rave culture or skateboarding or punk.
As designers, you go through the different eras that shape our tastes, and the mod era had yet to be resurfaced. In a way, it was part of the research that I'm doing for my upcoming shows, thinking: how can menswear return to a tailored or polished silhouette that has cultural significance? It's not just a matter of saying, 'Hey, let's do tailoring, let's do suits', for no reason. It's like, let's go back to the era of music, the era of lifestyle, the cultural consciousness, and then start designing from that.
Your keen interest in tailoring and complex patternmaking really comes through in the collection, but when you hear of a collaboration between Virgil Abloh and Nigo, tailoring isn't what you would expect. What inspired the direction that you took?
Nigo: Mod style was a big inspiration for that, and the late 80s is a key theme, too.
Virgil: We were also really inspired by the fact that Louis Vuitton is one of the rare places where you can make a suit with expression. It's not pure Italian tailoring, it's my studio. We wanted to take advantage of the house's expertise, down to the accessories. The shoes are really worth noting, as are the fit and the custom fabrics used to make the tailoring. We wanted to put our best foot forward in that respect, and doing hoodies and t-shirts isn't necessarily taking best advantage of the house that we were creating in.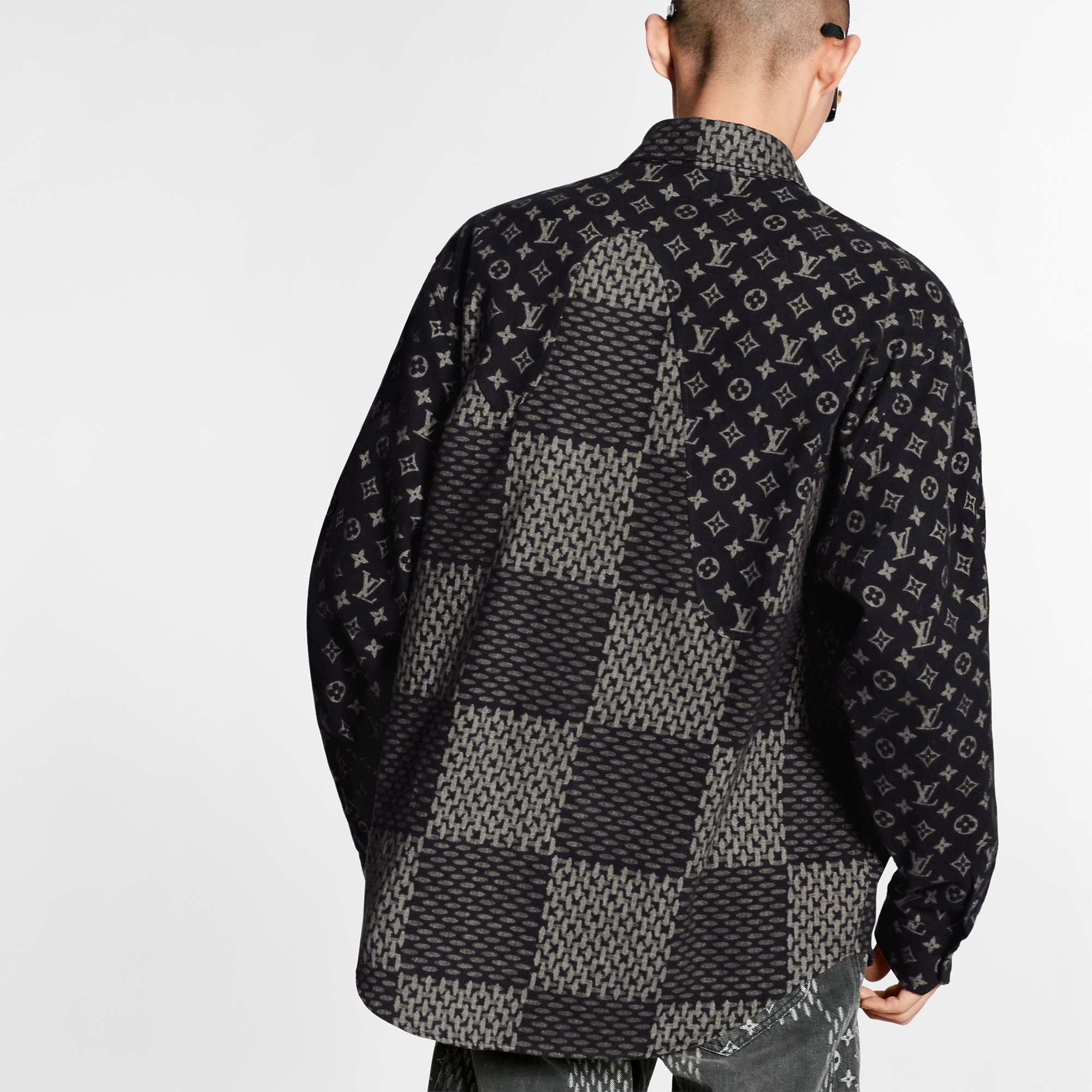 One way that the house that you are creating in is extremely present is in the extensive use of both the LV Monogram and Damier Check. How did you approach working with such identifiable codes of the house?
Nigo: There wasn't much to do with them since Louis Vuitton's patterns are so complete, but we approached it by changing the design of the font and size and combining it with the Monogram.
Virgil: Exactly, and I love the idea of retelling a classic: part of the chemistry in my design sensibility is taking something that's known and twisting it, and I think that's what the streetwear movement can teach traditional fashion.
Also, what most people don't know is that the Louis Vuitton Damier Check actually predates the Monogram. It was the pattern that identified the brand's trunks long before. We wanted to present that in a new way, to expand on a common ground that the customer understands.
There's also a real playfulness in the way that you've interpreted it. There are the bags and denim pieces where the Monogram almost seems to 'drip' over the Damier beneath, for example. How did you go about balancing that energy with the more sober nods to house's craftsmanship?
Virgil: For both of us, it was about setting tailoring as the North Star for the collection, while also sneaking in some iconic themes and details from Nigo's past collections and the work that he's known for. That dripping Monogram motif is a nod to a brand called Ice Cream that he and Pharrell founded during the Bape era, and that was a signature detail. We wanted to bring that in through subtle details, so that the collection speaks the language of his history, but within a new context.
Nigo: Two things merging and mixing together: I think that expresses exactly what this collection is about. It's a delicate balance, which comes about precisely because I was working with Virgil.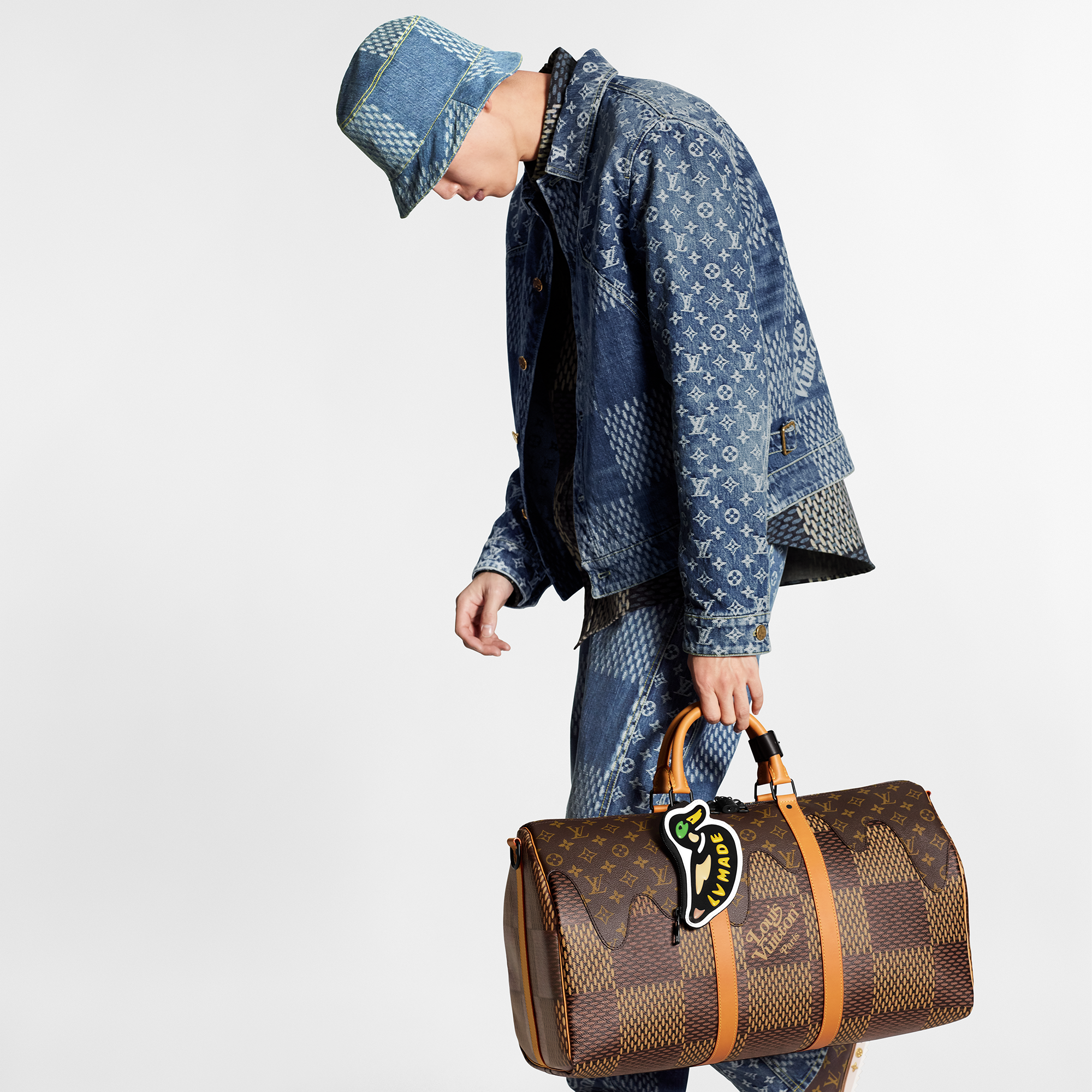 Was it a similar story with the denim pieces in the collection? Collaborating with such an iconic figure of Japanese streetwear, denim is something that figures quite prominently within that world.
Virgil: Yeah, precisely. Nigo's an amazing collector of vintage, and that's always influenced his design. I think the Japanese have preserved a lot of that Americana tradition of denim, and I wanted to incorporate that in the collection.
Nigo: A denim jacket will always be a wardrobe essential. Normally, it's a simple piece of clothing, but we've used patterns all over the jacket and by combining the Louis Vuitton Monogram and Damier Check, and it became a really strong presence in the collection
Where would you position LV² in relation to your work on the Louis Vuitton main line?
Virgil: Versus the mainline, LV² is really as explicit as I will get in terms of extending the codes of early 2000s streetwear. You know, the golden era. In terms of my overall practice at Louis Vuitton, it's more about cementing black culture within an historic context, it's a little more broad. I'm no stranger to the fact that I'm not a fan of the term streetwear when it applies to Black design. I think it's limited, and I've said that a number of times. That's why my first season had the message that it did, as have all continuous seasons thereafter. It's about saying: How can we bridge the gap and see Black designers as designers in the history of fashion?
But LV² is a perfect safe space to understand the intellect behind streetwear, working with what I believe is the godfather of the whole practice to begin with. Nigo is to our corner of fashion design as the greats like Yves Saint Laurent or Karl Lagerfeld are to the canon of European design.
I'm very honoured to be able to create at Louis Vuitton and I want to put these books on the empty bookshelves in the most respectful, articulate way. That's where I think LV² sits with respect to the history of fashion, with respect to the craftsmanship of Louis Vuitton. It's our best representation as we're both still creating today.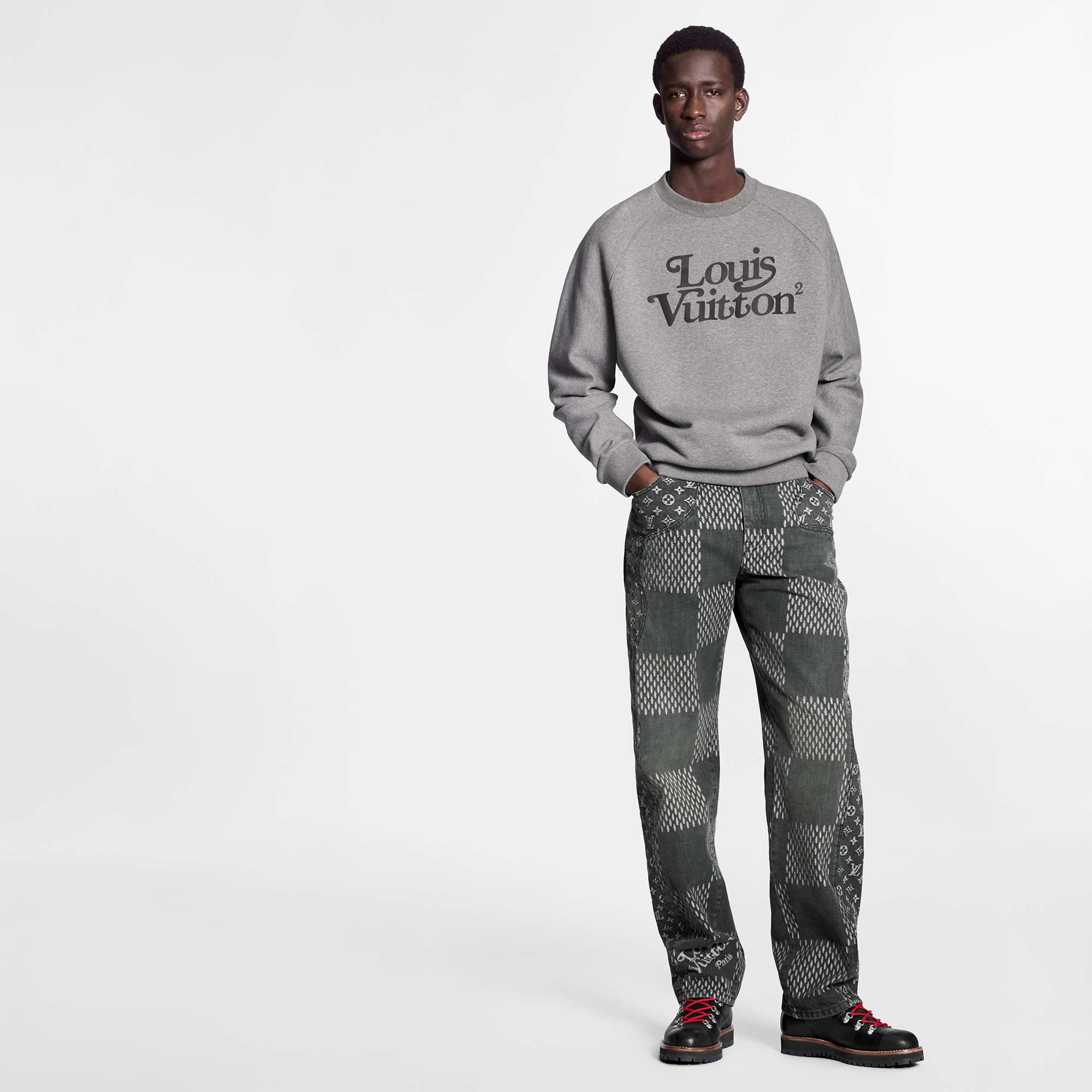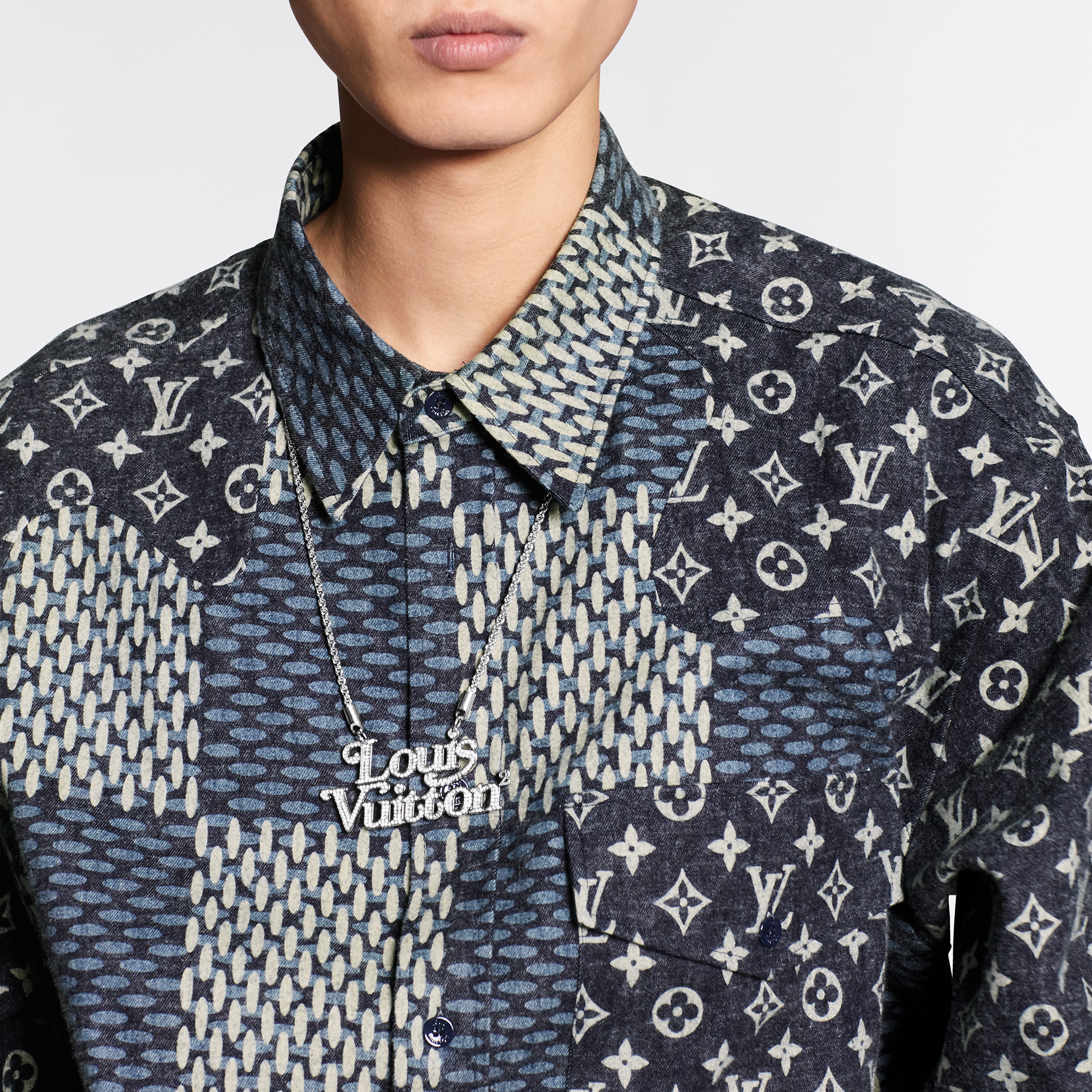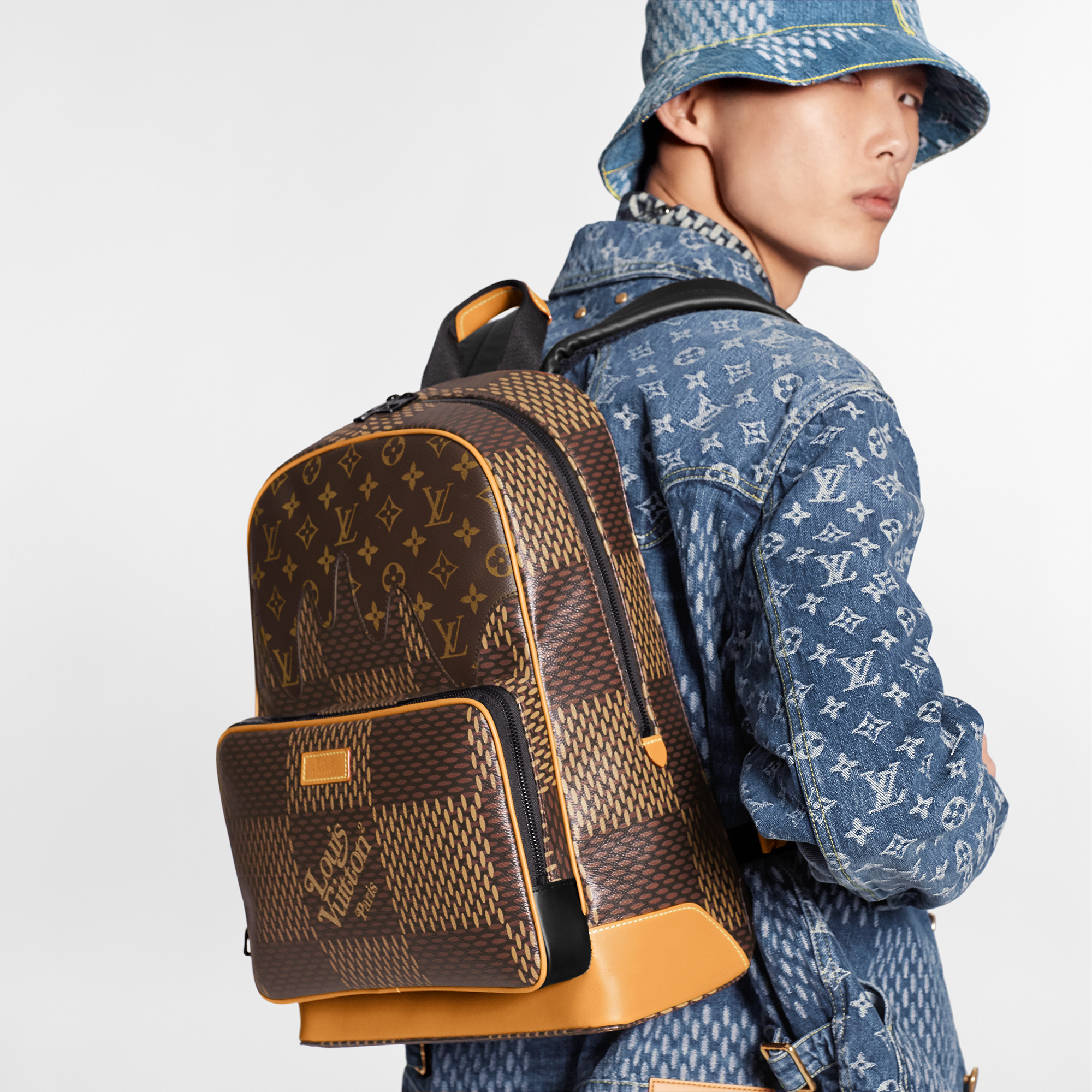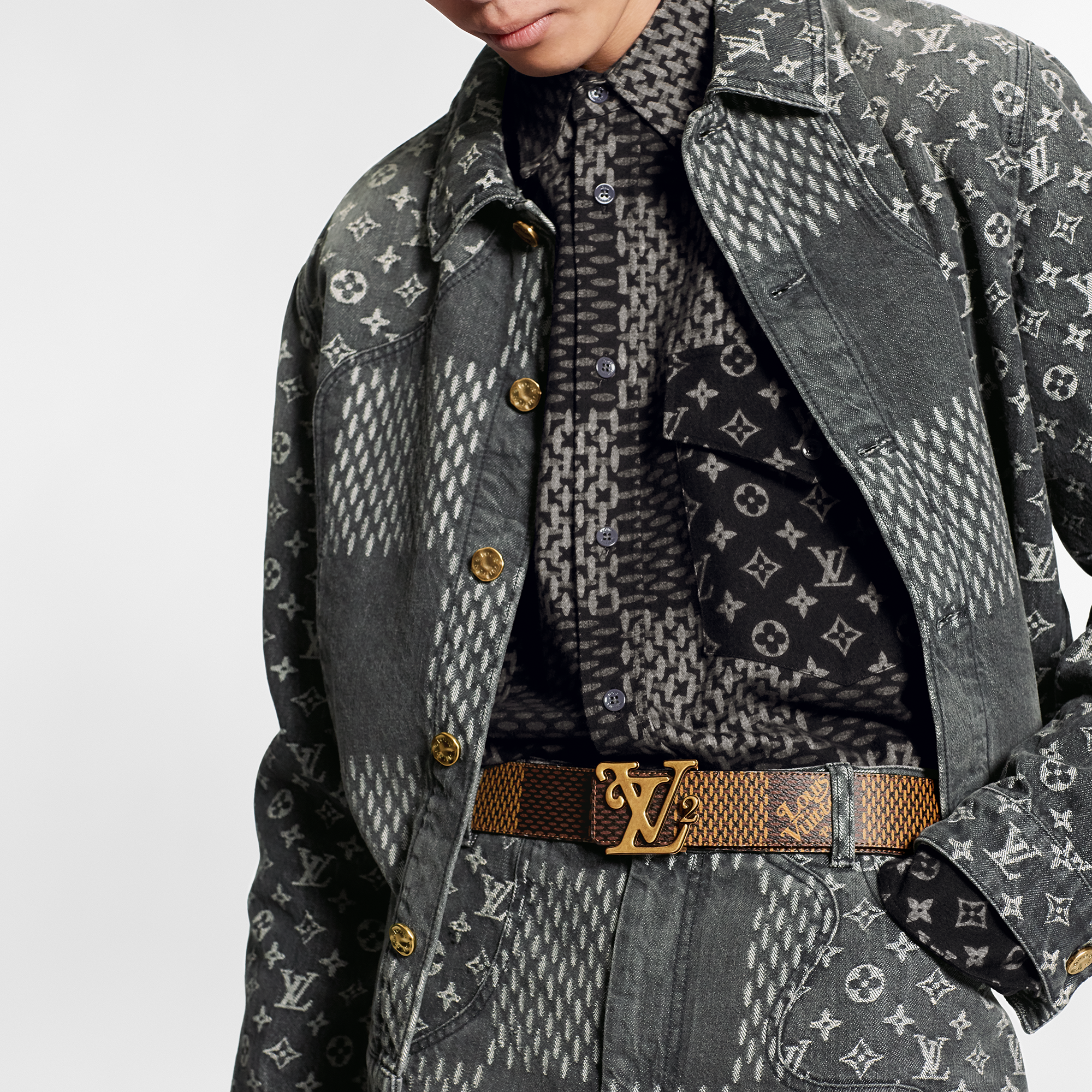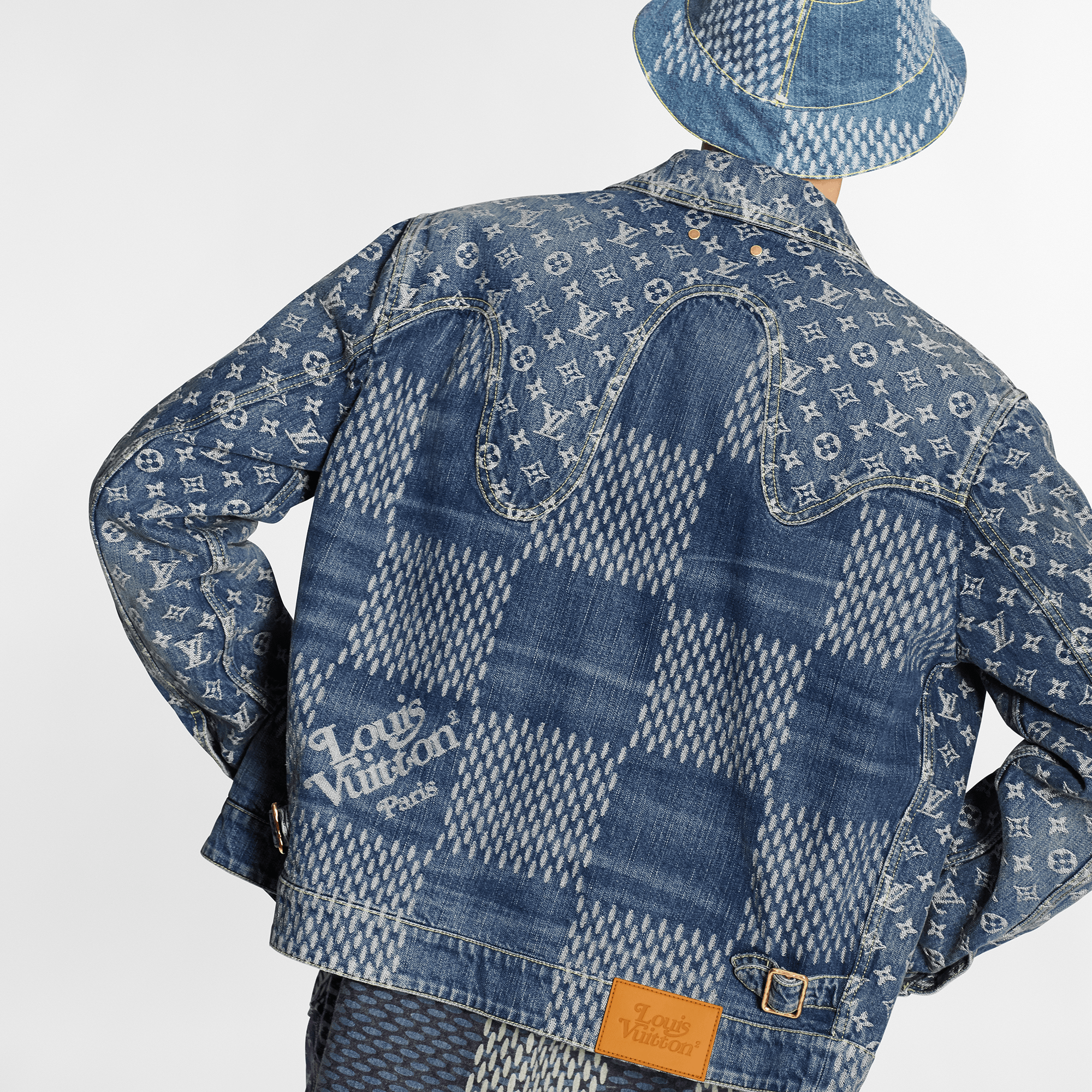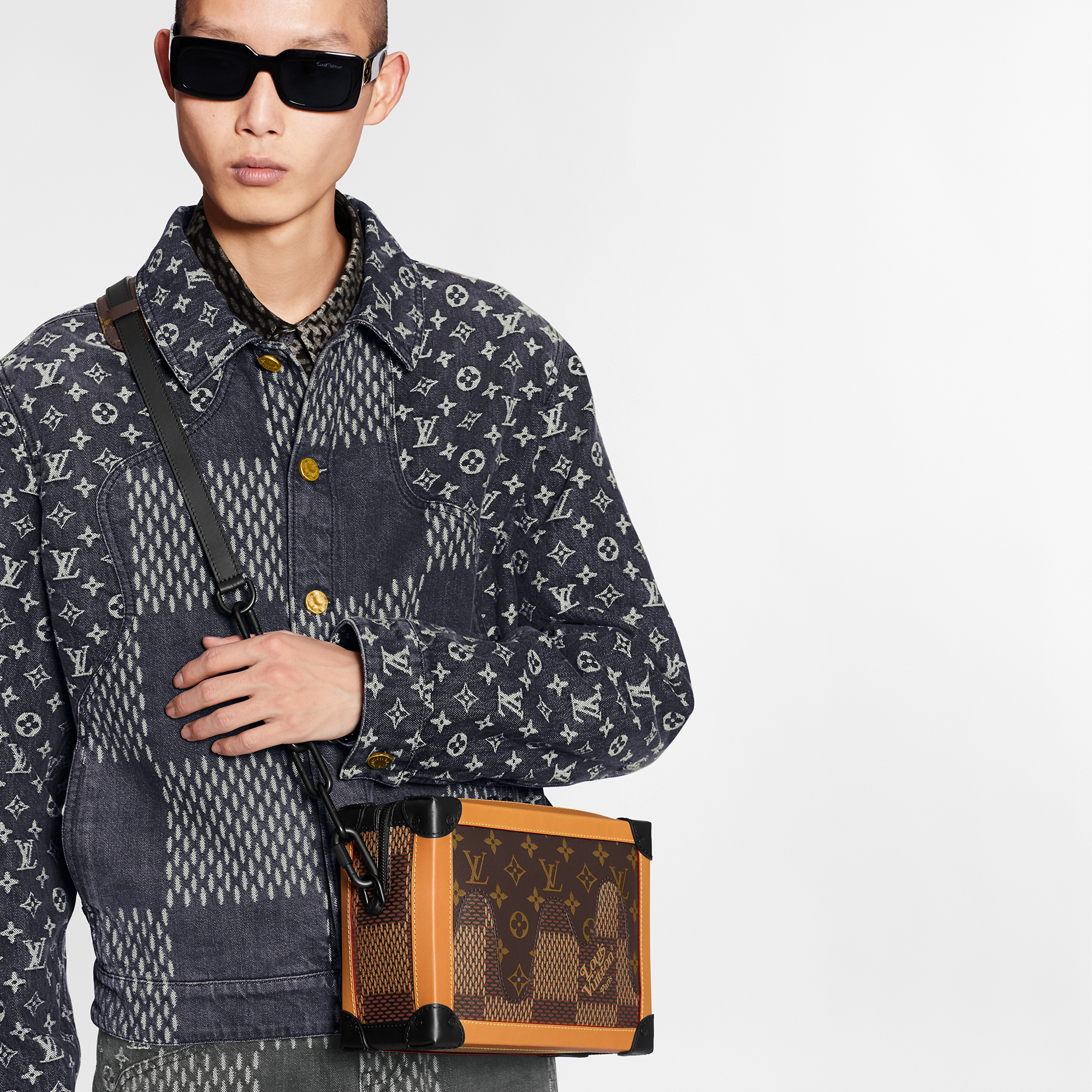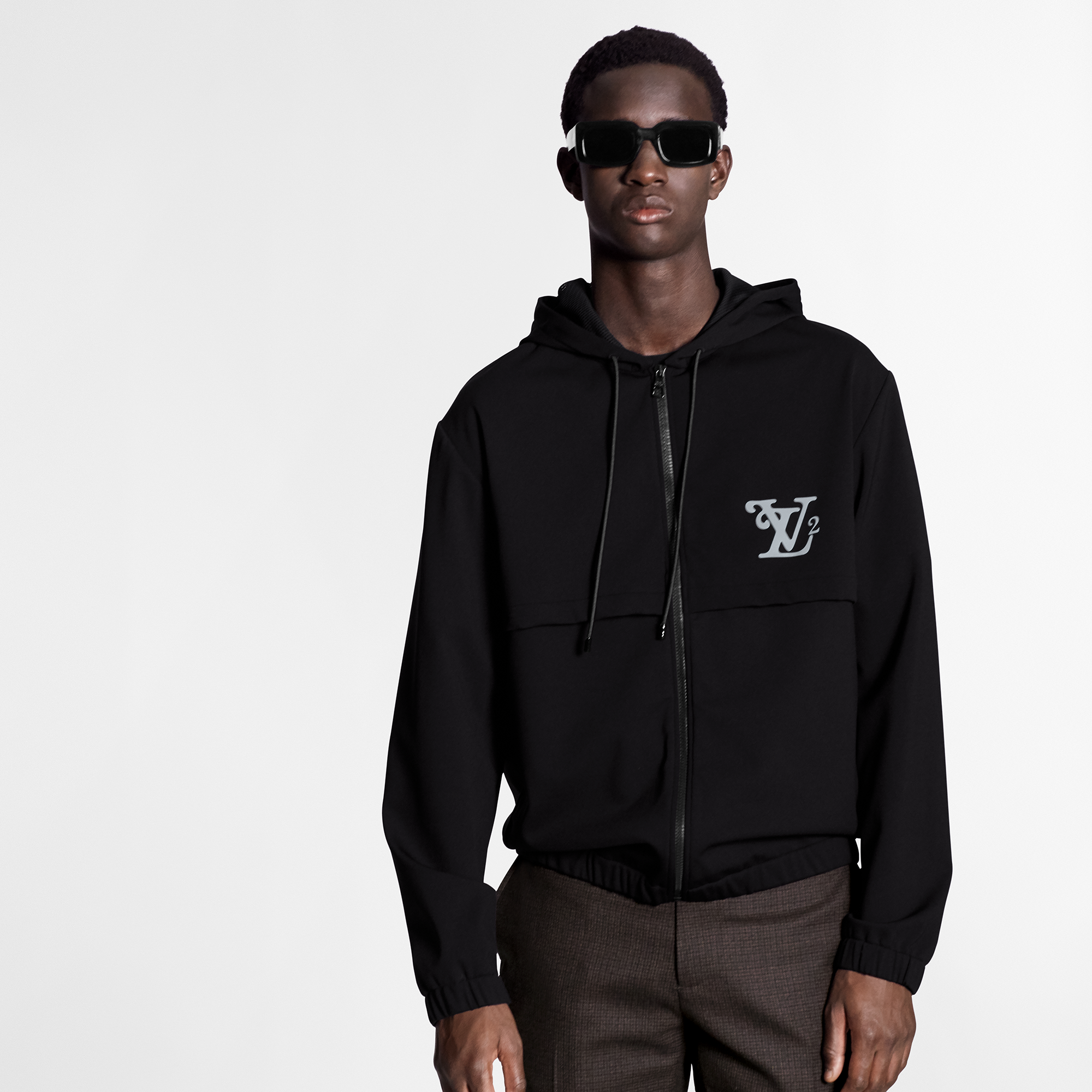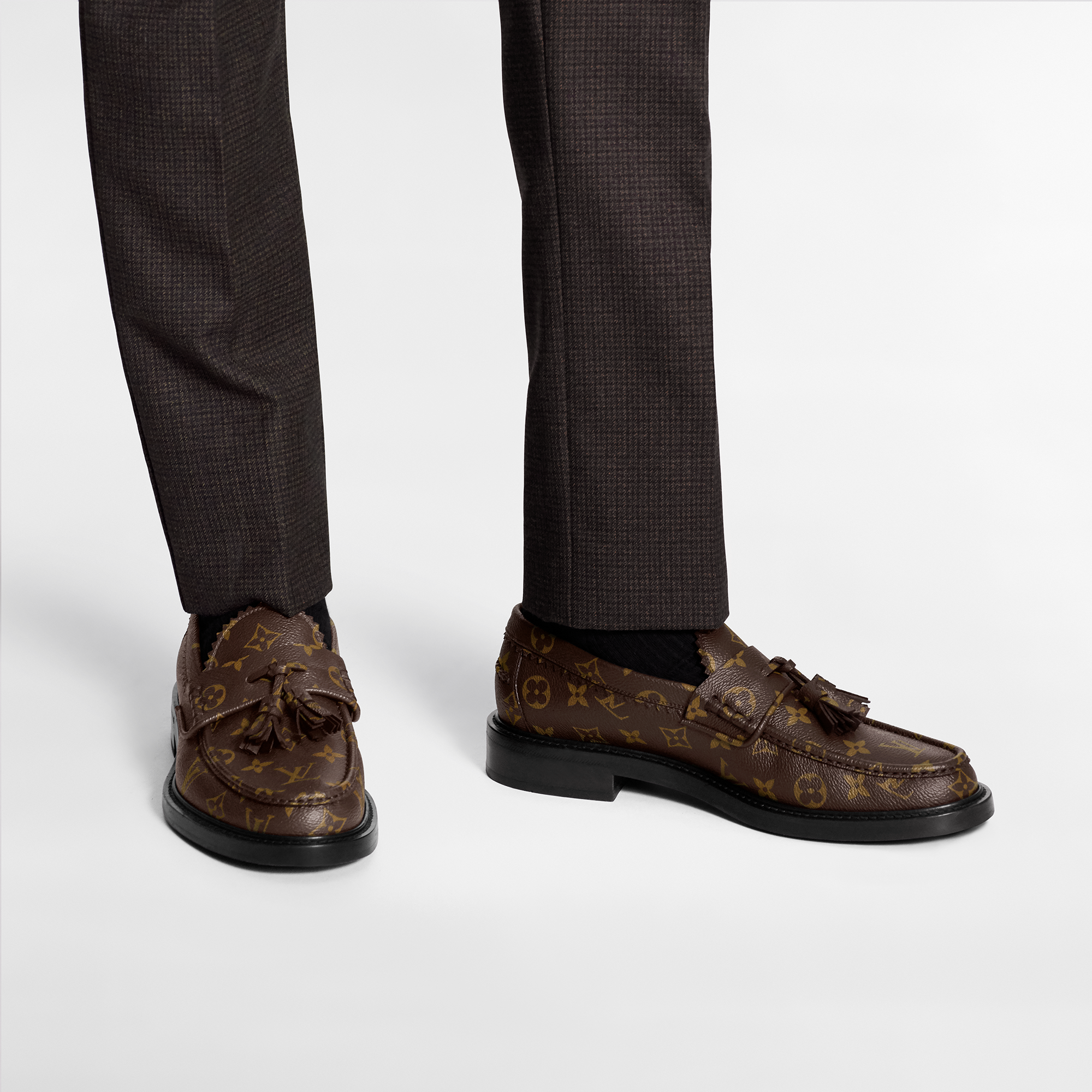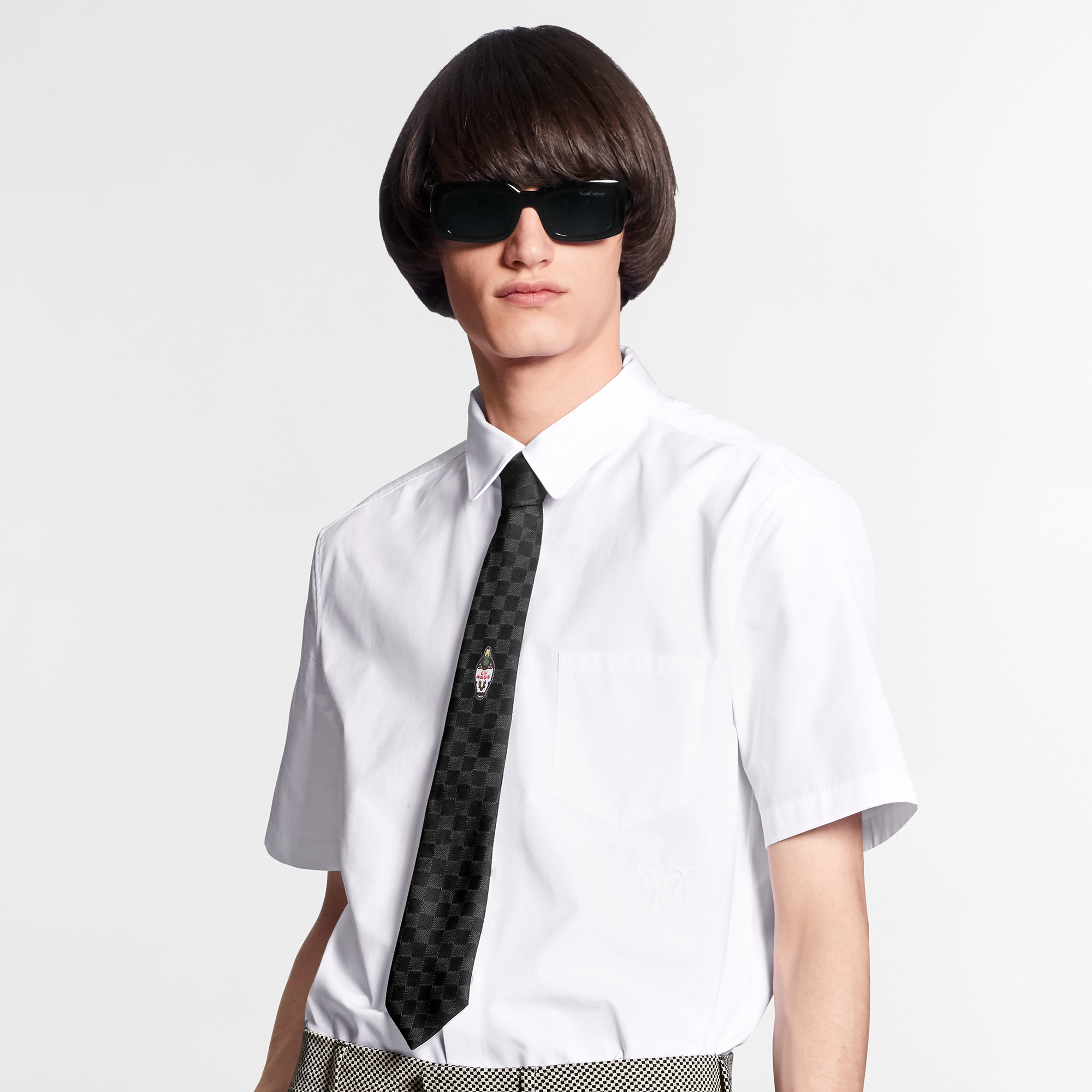 LV² is available to shop here.
Credits
---
All imagery courtesy of Louis Vuitton