Meet the LGBT+ charity workers redefining community under lockdown
LGBTQ folk are some of the most vulnerable and marginalised groups in society and among those most at risk from coronavirus.
When the government finally sent the UK into lockdown in response to the global coronavirus pandemic, 24-year-old Maria Munir went into action mode. "Being a Pakistani Muslim, I was raised with very strong values about what it means to be part of a community," they say, explaining that after initially feeling numb they got to work signing petitions, telling those around them why stockpiling was a bad idea and informing people about the communities that would likely be impacted most by the spread of coronavirus.
As a Senior Campaigns Officer at LGBTQ charity Stonewall, Maria knew that, "LGBT communities would be disproportionately affected, including people of colour, trans people, older people and disabled people", and that "people would be looking to me within Stonewall, as the community engagement lead, on how best we can support our communities".
Maria isn't wrong. According to Michelle Bachelet, a UN High Commissioner for Human Rights, LGBTQ folk are some of the most vulnerable and marginalised groups in society and among those most at risk from coronavirus. "We know that efforts to tackle the pandemic will only work if everyone's rights to life and health are protected," she said. "For LGBTQ people, this means identifying and addressing the ways in which they are particularly vulnerable, ensuring they are not discriminated against, and finding solutions. It also means ensuring their voices are heard."
Thankfully, up and down the UK, LGBT+ organisations and charities like Stonewall, and people like Maria, have been tirelessly working to adapt and transform the vital services they provide so the needs of queer people are met and their safety ensured.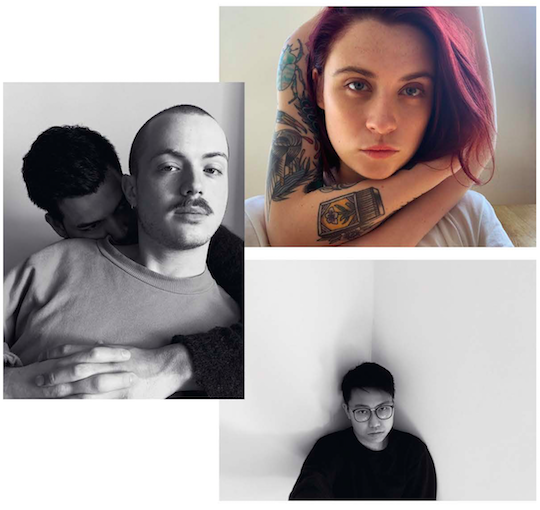 Jason Kwan is 25 and works as a youth engagement coordinator for akt, a charity that supports LGBT+ young people who are facing and experiencing homelessness in the UK. Initially, he says, he was worried about how akt would be able to support young people during lockdown. "Our Youth Spaces in London and Manchester are safe spaces for the young people we work with to come and relax, social-ise, learn and be with their peers," he says. "It was difficult to learn that we would not be able to have that physical safe space anymore."
Taking their support online, Jason says that they've been organising Zoom hangouts, online workshops and content for young people who may be at risk. However, lockdown restrictions mean that moving young people into safe housing has been impossible. LGBT+ people are far more likely to find themselves homeless, making up 24% of the youth homeless population. "Young LGBTQ people can be trapped in hostile living environments and without safe housing," explains Jason. "Not everyone realises that to be able to social distance and self-isolate in a safe home is a privilege."
There's also the issue of digital poverty. 25-year-old Ceridwen Ball, a youth worker for LGBT Youth Scotland, notes that while digital resources are imperative, some young people don't have access to the internet and so are completely unable to get the support they had before lockdown. "Many trans and non-binary young people I support feel particularly unsafe during this time," she says. "Many are living in a hostile environment where they're being deadnamed and misgendered, and they can only leave this environment for a maximum of an hour a day. Similarly, lots of LGBTQIA+ young people I work with feel unsupported where they live – some aren't 'out' to family or carers and can't be with their chosen family. Many feel further away from their support networks. All of this is taking a toll on LGBTQIA+ people's mental health."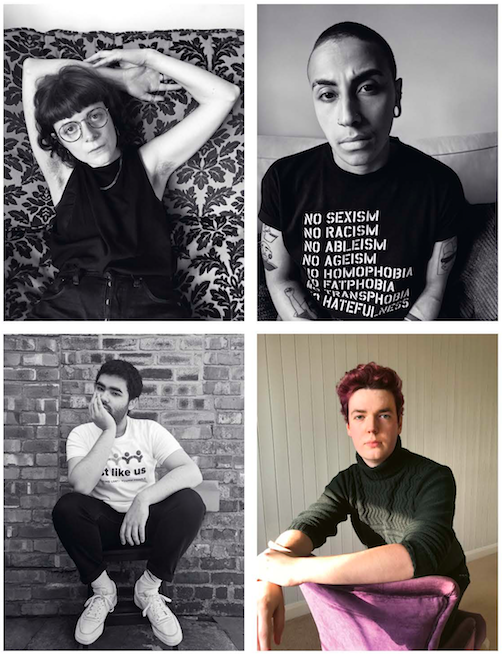 "One of the biggest aspects of our services that has been disrupted has been our counselling service," says Rowan Davis, the Trans Advocacy Worker for LGBT+ mental health service MindOut. "We usually have hundreds of hours a week of counselling running in person at our offices and not all of that has been able to be transferred online. It's a service I really care about, having used it myself before I joined MindOut, so I was definitely worried it wouldn't be able to carry on, but it's been amazing to see everyone pulling together."
Lockdown has meant that essential services like Switchboard, the LGBT+ telephone hotline, have had to adapt, too. "This is the first time in Switchboard's 46-year history that the phone room has ever been closed, so the fact that the phoneline has remained open is a testament to the charity and its ability to adapt," says 23-year-old Switchboard phone volunteer Alex Beighton. "We have increased the number of volunteers on the chat function and are using new technology that allows us to take calls remotely."
Alex says that the shift to remote working has been hard, especially when it comes to processing some of the heavier calls. "Switchboard has a great support network to call," she says, "and I speak to other volunteers regularly, but it's tough."
Chloe Cousins, a 29-year-old youth worker for Manchester's Proud Trust, which provides support for LGBT+ young people, agrees that adapting has been a learning curve. "I did not meet the increase in online time with positive feelings," she says. "I felt kind of trapped by it." Nevertheless, she says things have changed and she praises the "awesome" Proud Trust. "It's been wild to see how fast things have come together and how much we have been able to offer to our young people," explaining that they've been putting together a diverse collection of resources, quizzes and meetings while in lockdown. "It's been one of the most enjoyable changes to my role," she adds. "It's enabling me to see how we can make online spaces really engaging and fun for our young people and staff team."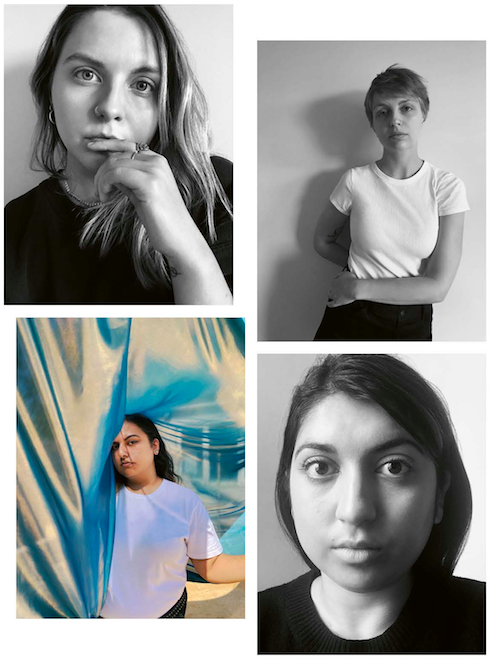 Stonewall's Head of Education Programmes, 29-year-old Sidonie Bertrand-Shelton, has been putting together additional resources online, too. "We made new Home Learning packs for families to explore LGBT+ identities in the curriculum, like maths, science and art, with their children and young people," she says. "We're also using our time to support the schools, colleges and services that are still supporting children and young people."
Unfortunately, charities and non-profit organisations aren't immune to the economic difficulties that this global pandemic has brought. "I was extremely concerned for the charity and non-profit sector, concerned for my friends working in the nightlife sector and freelancer pals who had suddenly had their incomes taken away," says Sarah Moore, who works as a digital campaigner for the Labour party and is part of a team of volunteers in the process of setting up the London LGBT+ Community Centre. "All the charities I spend time volunteering with have lost a significant part of their funding, which I think is concerning for many charity staff."
Liv Ouwehand, a youth work and special projects coordinator, echoes Sarah's concerns. And according to the National Council for Voluntary Organisations, the charity sector is set to lose about £4 billion during the first three months of lockdown, even with support from the government. "Many services that are lifelines outside of and during the current pandemic context are likely to struggle and will reduce or even totally cease provisions," Liv says.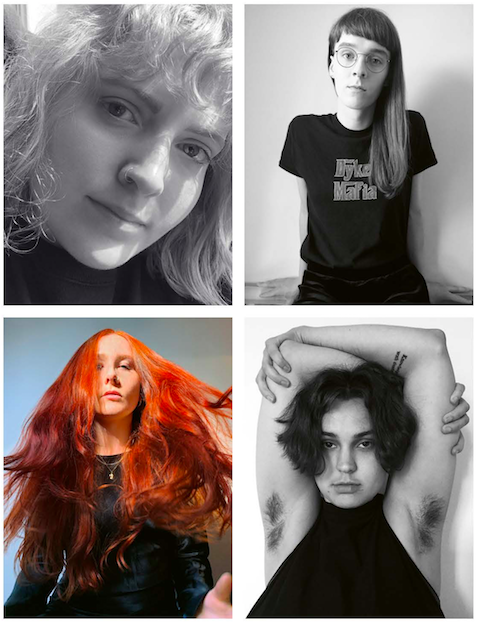 Still, these extraordinary circumstances have broken down some of the sector's fencing. "Many LGBT+ charities probably don't work as collaboratively as we should. We might be working with the same people, but addressing different needs. Other times, we do the same thing but because of the boundaries of local authorities and how some funding is allocated we support people in different parts of the UK," says Hugh O'Keeffe, the Assistant Director of Mosaic, an organisation that provides activities, programmes and services that support, educate and inspire young LGBT+ people.
"But we've seen so much sharing of resources and support," adds Hugh. "Everyone who has the knowledge and capacity has put their hand up to share that knowledge with others. All of a sudden, there appeared a cornucopia of training decks, guidance documents and leaflets showing people how to get services online quickly. I know that if this hadn't happened, we would have seen a lot more of the smaller youth organisations disappear in the blink of an eye."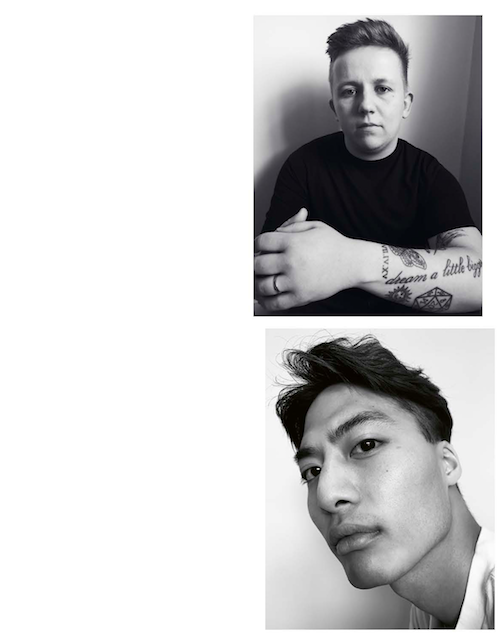 Nearly all organisations highlight how much work still needs to be done, though, especially when it comes to ensuring the lives of LGBT+ people are protected. Many raised concerns about the worrying comments recently made by the Women and Equalities minister, Liz Truss, outlining her intent to ban trans people from single-sex spaces and prevent young trans people from accessing vital healthcare. "Trans and non-binary people are facing immense amounts of hatred and transphobia in the UK right now," Ceridwen says, "and it's terrifying that the Minister for Women and Equalities is feeding this misinformation and fear-mongering anti-trans rhetoric."
Similarly, Maria argues that there's still more to do in terms of equalising the make-up of LGBT+ charities and non-profits. "LGBT people of colour are here, in these organisations, doing the work, and trying to move us in a positive direction," they say. "For us to be able to cope with the pandemic, and to rise to the challenge of deepening inequalities, we must examine the inequalities within the LGBT sector, and within LGBT communities. It doesn't always go right, and it can be difficult to own up to and learn from mistakes. It's painful and uncomfortable for some, but it's necessary. If there aren't people of colour in the room, deciding strategy to cope with Coronavirus, then we won't find equitable solutions. The same goes for all marginalised groups that are represented within the LGBT+ community. We are more than good enough; we are crucial to the liberation of all LGBT people."
There are also things that everyone can do to help people during this time. "Lots of LGBTQ+ people currently need advice and practical support regarding their specific situation because everyone is facing such different difficult circumstances," Hugh says. "People facing difficulties with housing might need help looking through tenancy agreements or speaking to landlords. People who are feeling lonely might like to speak to someone who they know will listen and care. I think the best thing to do generally is to get in touch with an organisation that you know is already supporting LGBT+ people and ask what support they are looking for right now. Look for your local LGBTQ+ mutual aid group or set one up. It's important we come together as a community at times like these."
Credits
---
Photography Markn
Sittings Editor Bojana Kozarevic
Post production ink