Photography Mitchell Sams
Burberry AW20 was a melting pot of twisted British archetypes
Set to a live soundtrack by Arca.
|
18 February 2020, 1:26pm
Photography Mitchell Sams
There were a lot of ideas floating around in the 100 or so looks that Riccardo Tisci sent down the mirrored disco ball catwalk, centred around two grand pianos with Arca overseeing musical proceedings. So many looks that it's hard to put into words the breadth of Burberry's AW20 collection, which spanned from shaggy shearling trenches to deconstructed rugby shirts and ultra-glam chainmail dresses swinging with rhinestone fringing. Riccardo called the collection 'Memories', drawing on his own experience as a boy growing up in Italy (elegantly bourgeois nonna-style beige trenches and good Italian leather) to his student years at Central Saint Martins in London (energetic in-the-studio or on-the-street sportswear) to his time in India as a graduate (Madras check shirts tied and draped into dresses and shirts). Hence the eclectic, far-reaching references -- Riccardo is a man of the world, and he's reinventing this grand old British brand with his own worldview for a global market.
"Moving back to London recently, a city I first discovered as a young student, gave me a real sense of nostalgia," he explained in his show notes. "It was the place where I learnt to be myself and a city where I gained the confidence to be the man that I am today. I have this strong feeling of pride when I think about the early days of my career, when I was an emerging designer still learning my craft and taking inspiration from wherever I could find it."
That early inspiration still rings true now that he's the creative figurehead of the monolithic megabrand showing at London Fashion Week. It all came back to how he sees Britishness with an outsider's eye, picking up on sartorial details that may otherwise go unnoticed by a local. The puffa jacket, for instance, worn by everyone to whether out Storm Denis this weekend -- or the way kids mash up vintage Burberry checks, once known as "chav checks" and vilified by the British tabloid press. By taking such wide-spanning social signifiers -- city-slicker suiting, quilted equestrian motifs, padded-out sportswear, sport fanatic jerseys, sexy going-out dresses -- he's recreating the tapestry of tribes that makes London such a great city for people-watching. They may seem disparate at first, but it's the kind of medley of characters you'd probably find in a single tube carriage during rush hour.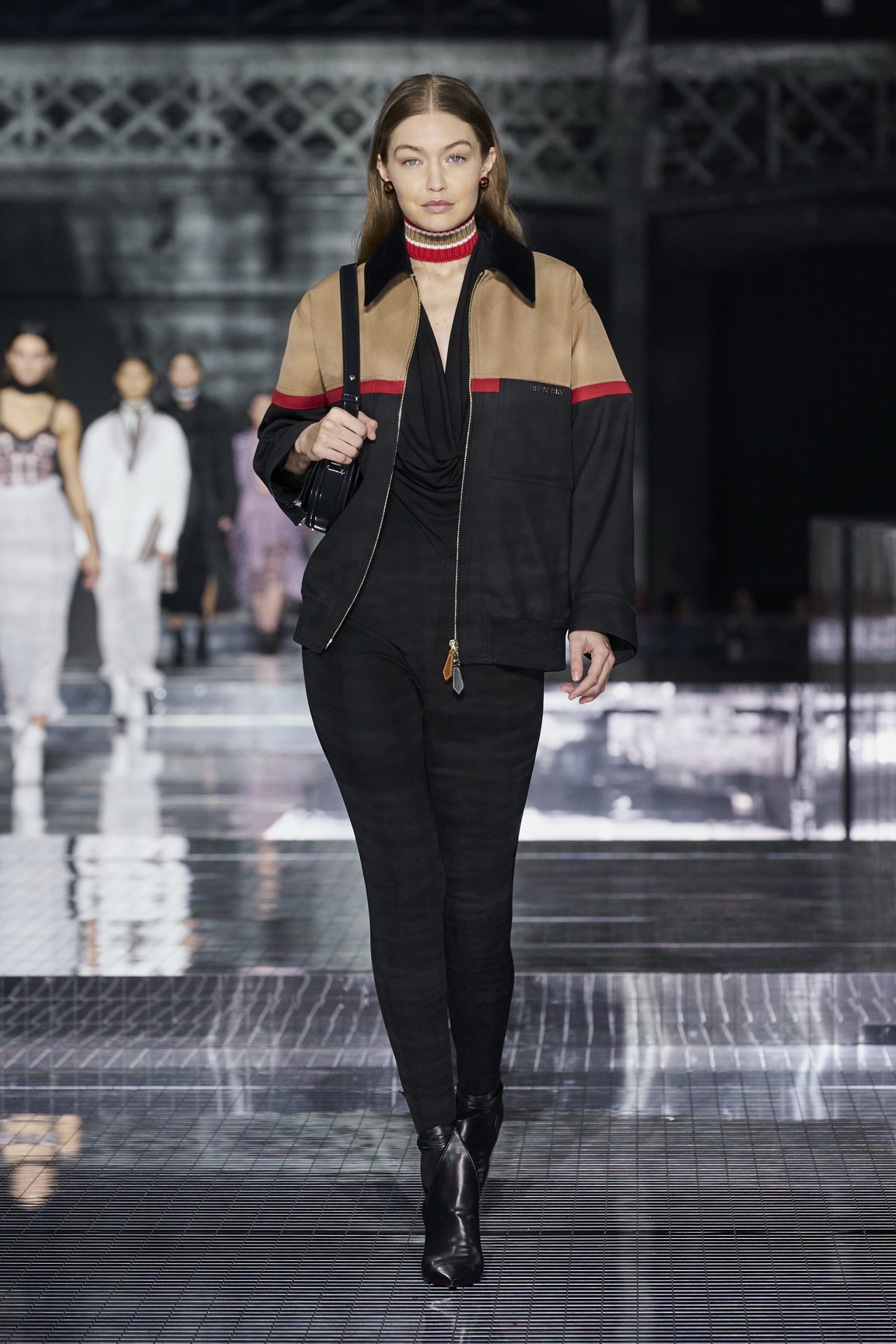 Of course, Burberry is also a global brand, so those ideas about British style are as much a cultural export as an insider's point of view. Britain may be Burberry's home but the world is its oyster. Forty percent of its business comes from China, where the coronavirus outbreak has hit sales hard. It planned to stage this show again in Shanghai, a city that Riccardo previously described as "one of the most innovative and inspiring cities in the world", but the event has been postponed indefinitely. Still, it's all here to see -- twisted British archetypes worn by the most major lineup of supermodels. And perhaps some surprising self-reflections for Britain itself, too. As the country politically turns its back on a wider international community, this was testament to the way outsiders are vital voices and visionaries in this island nation.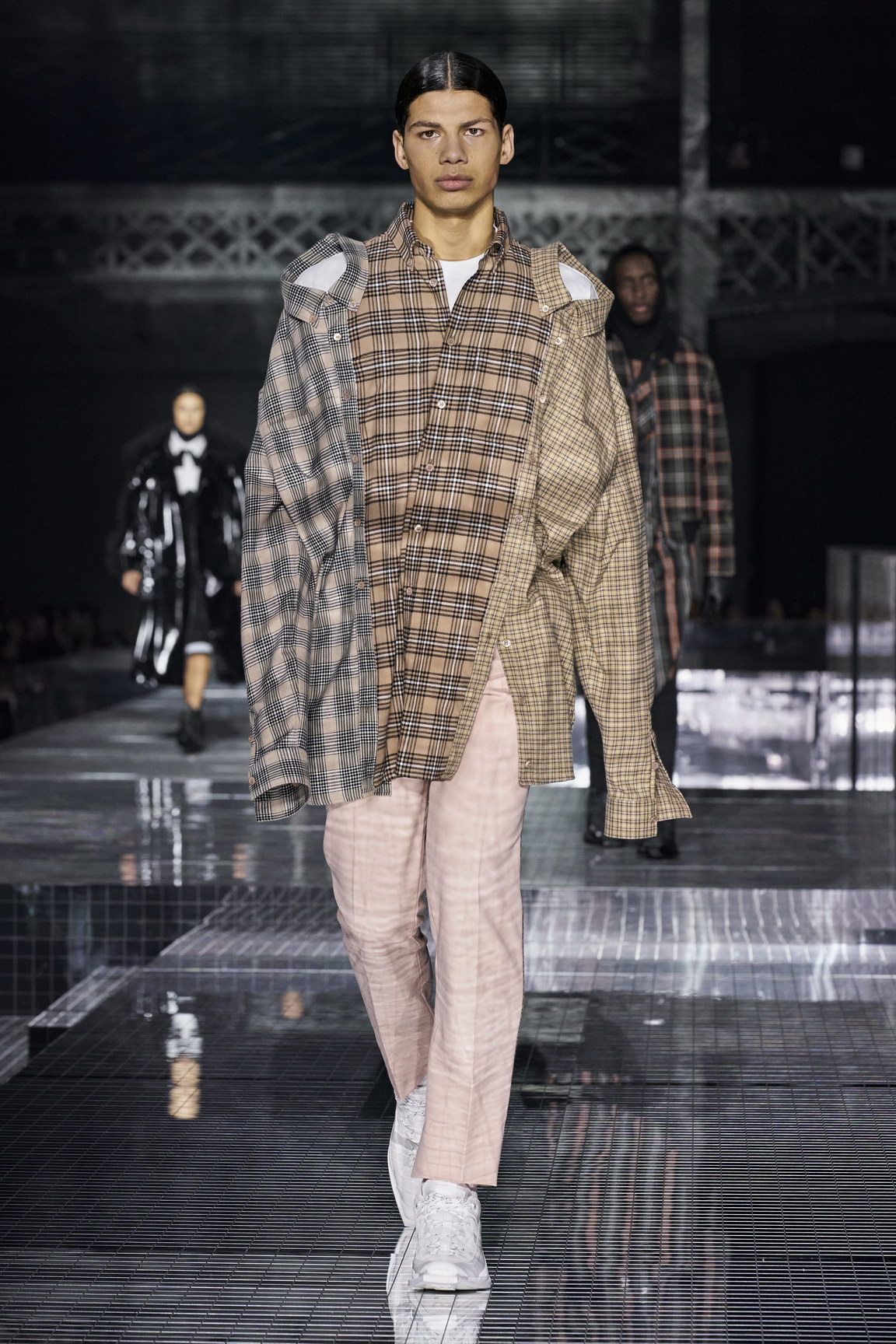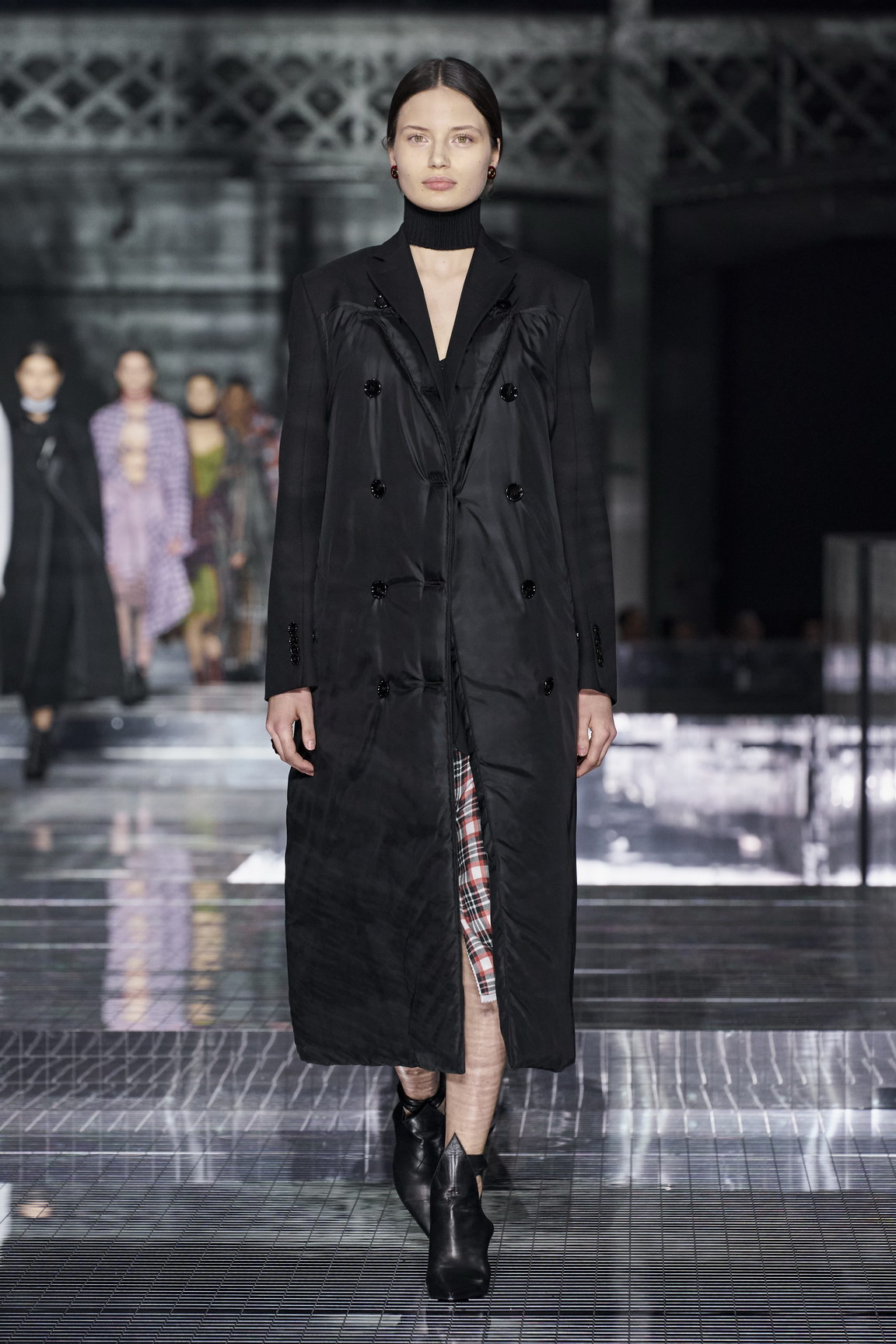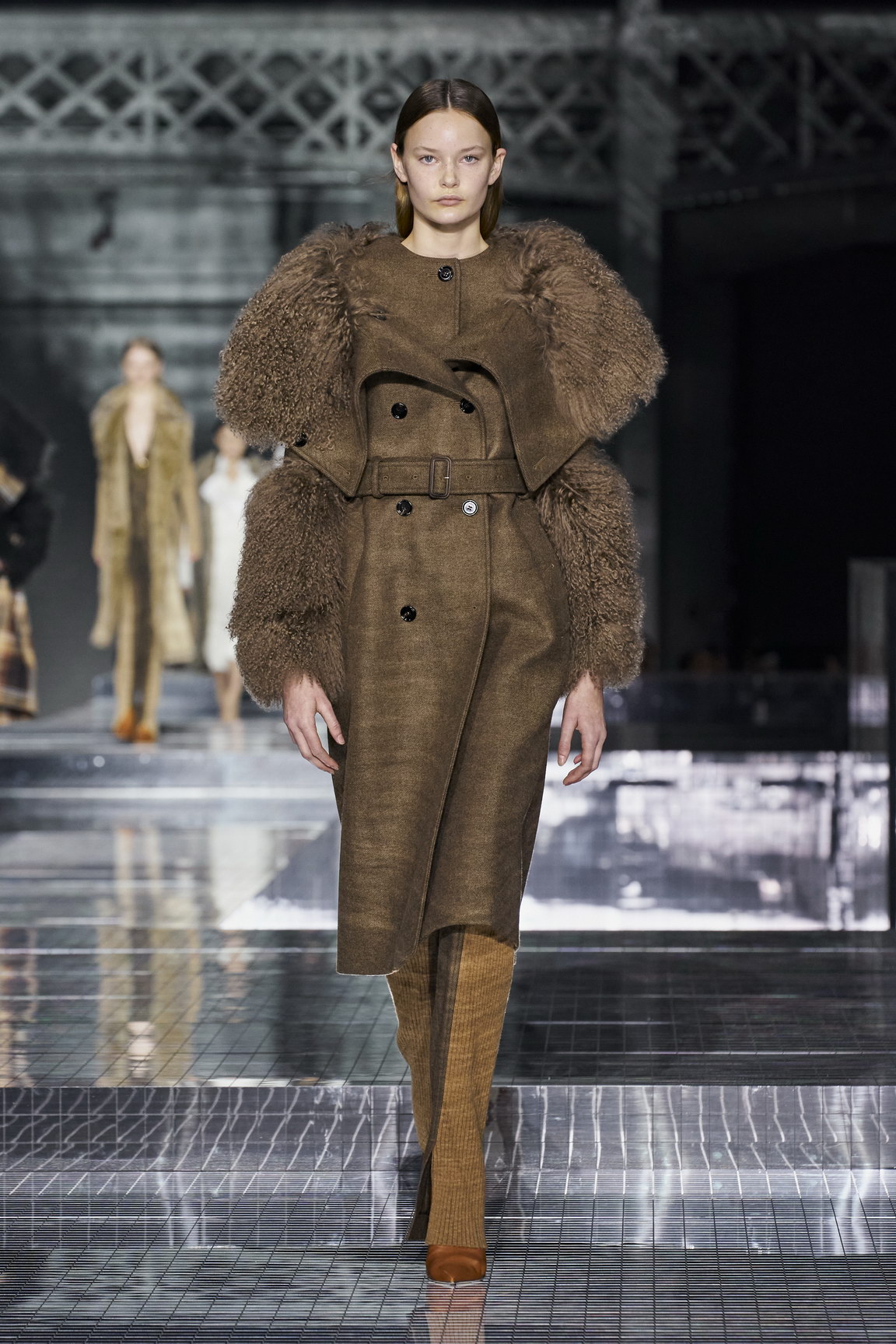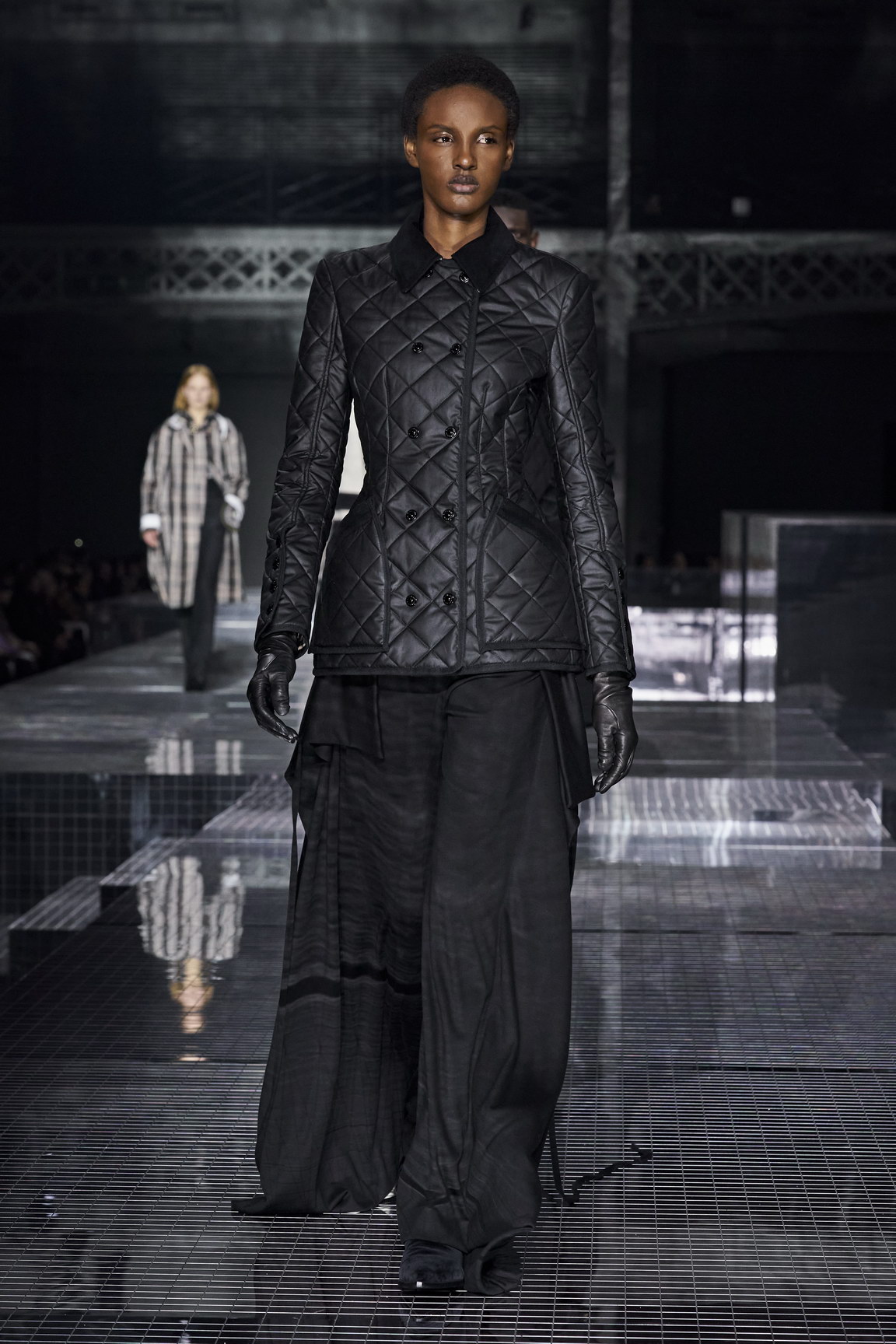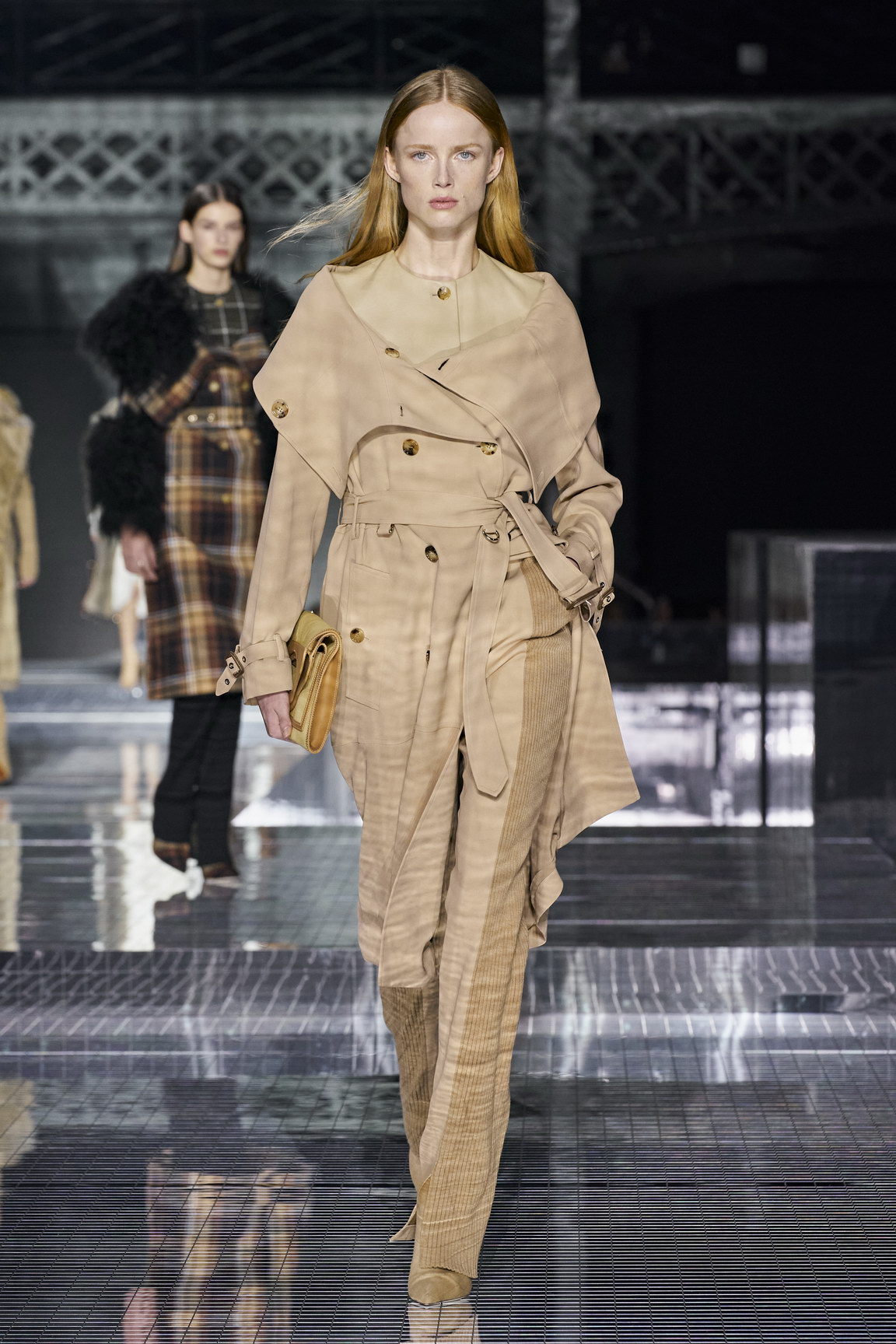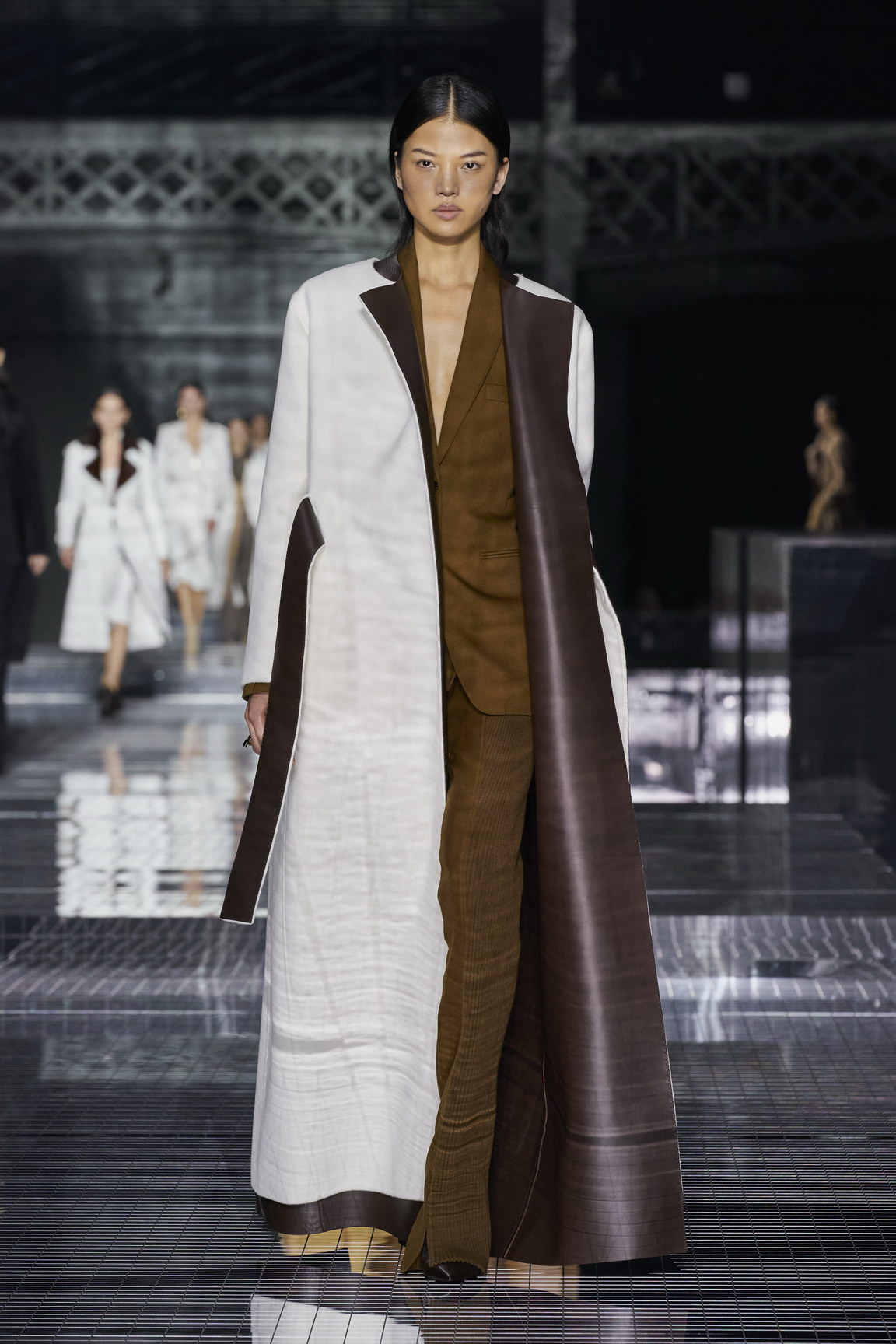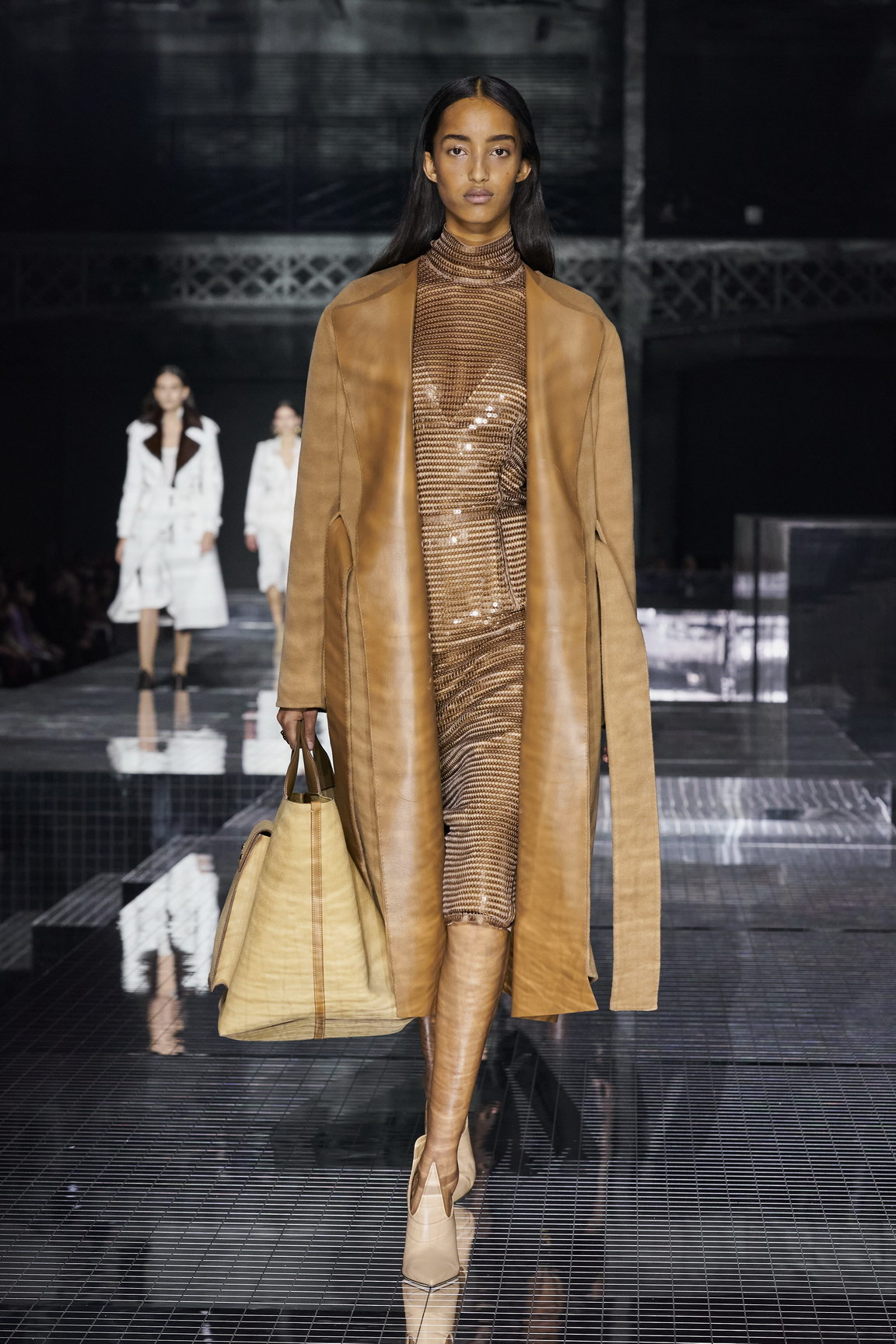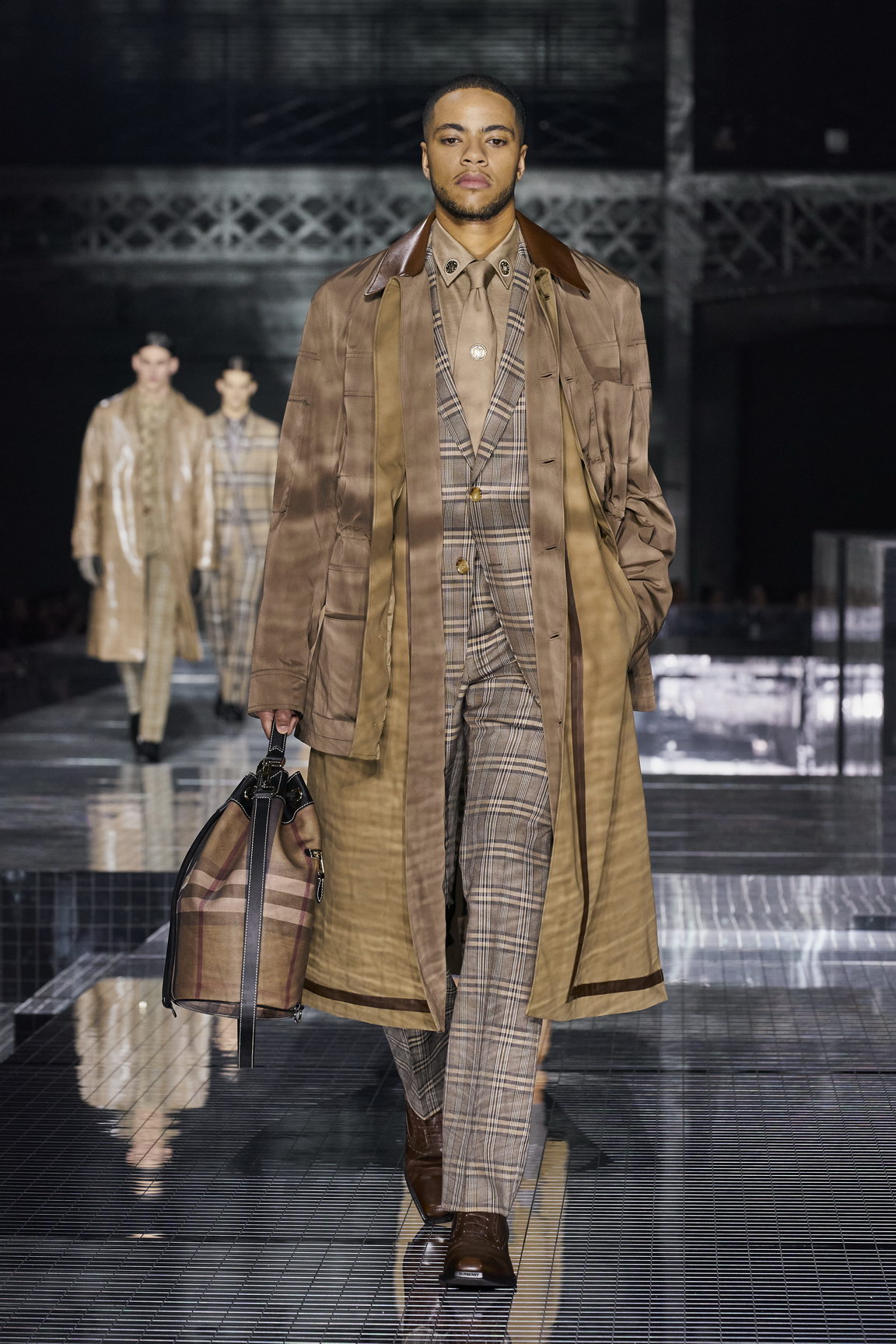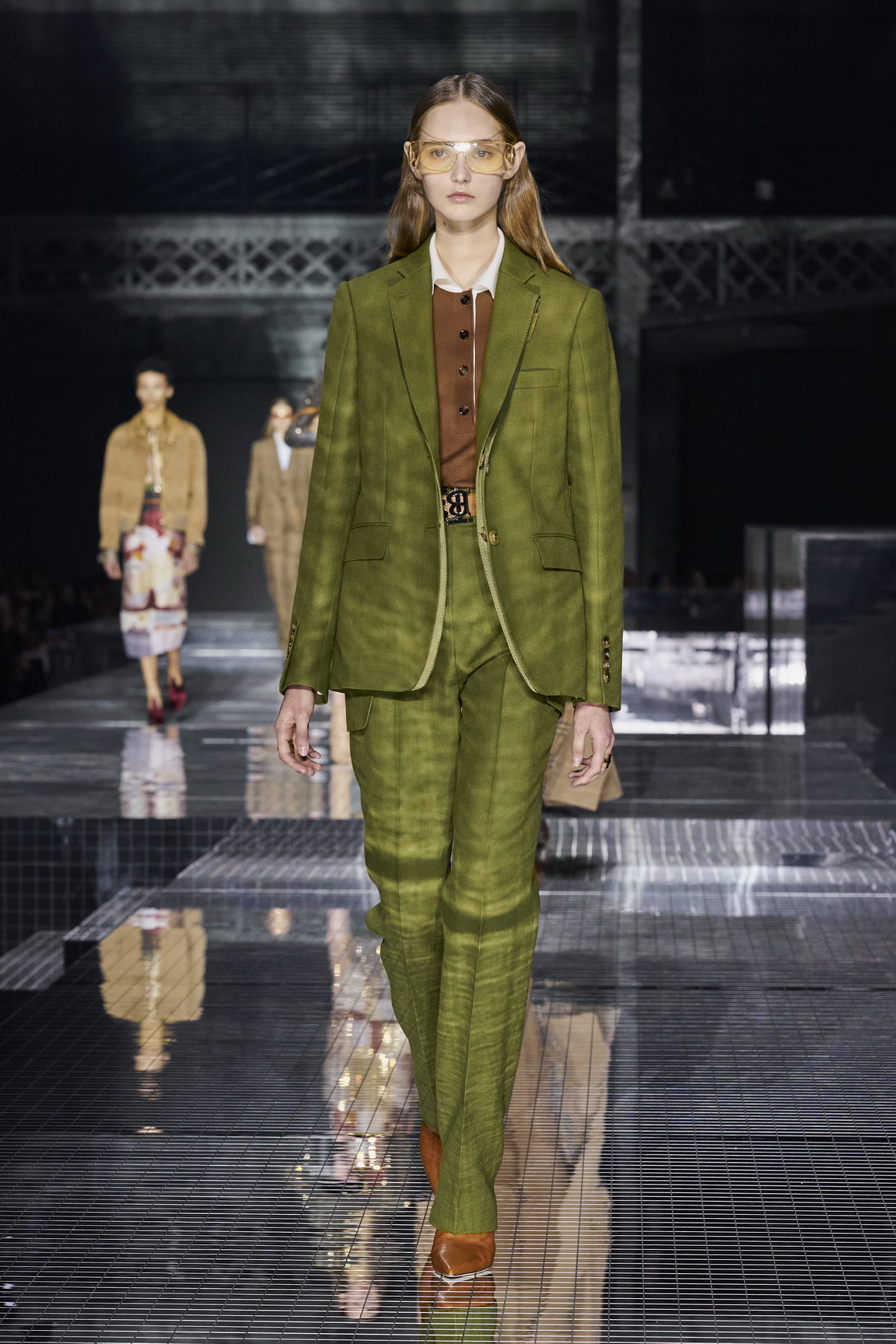 Credits
---
Photography Mitchell Sams