The 2019 climate report is here and it's… not great
Temperatures around the globe are warmer than ever before, and the time for change was yesterday.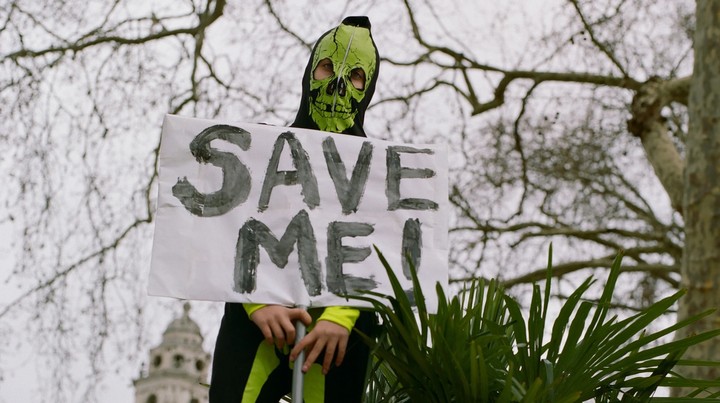 Photography Holly Falconer
The latest climate report is out and surprise, surprise, it's all bad news. Scientists from NASA and the NOAA (the National Oceanic and Atmospheric Administration) have confirmed that 2019 is officially the second hottest year in history, and named the 2010s the hottest decade on record -- every decade since the 1960s has seen a rise in global temperature. Goddammit, Boomers.
According to the agencies, this marks the 43rd year in a row that temperatures have exceeded the average. If you can bear the specifics, 2019's temperatures were higher than the historical average by about 0.98 degrees Celsius (or 1.8 degrees Fahrenheit).
"This shows that what's happening is persistent, not a fluke due to some weather phenomenon," said Gavin Schmidt, director of NASA's Goddard Institute for Space Studies. "We know that the long-term trends are being driven by the increasing levels of greenhouse gases in the atmosphere."
At this point, there's no denying that the rising quantities of these gases in the atmosphere are anything other than the consequence of human activity: "It really can't be explained any other way," Schmidt told ABC News.
While a couple of degrees here and there doesn't sound like a catastrophic difference, climate experts have explained that even a small instance of above-average temperatures can cause weather patterns to change, triggering potentially irreversible environmental consequences.
In the past decade we've seen the strongest hurricane to strike the Bahamas -- Hurricane Dorian; there was also Tropical Cyclone Idai, one of the deadliest storms to hit the southwest Indian Ocean basin; not to mention the deadly fires that have ravaged Australia and California, destroying homes and wildlife to an irreparable extent.
It's clearer than ever that this is a problem on a global scale, that requires a global effort to combat its impact. It's hard to find a silver lining in any of this, but with the climate movement across the globe coming together with an increasing momentum and a persuasive voice, the rest of the world might just wake up in time.