Did Kate Moss walk Vetements AW20?
Some famous faces walked the label's first post-Demna show.
The fact that Kate Moss made it from the Dior show in time to walk in the Vetements show, the first since the departure of Demna Gvasalia, was close to a miracle. That was what the audience was thinking when she came swaggering down the catwalk in a miniscule gold slip dress. But hold on a minute. It's a Fake Kate! Ditto Angeline Jolie, Snoop Dogg, Naomi Campbell and Sharon Stone mixed in with models.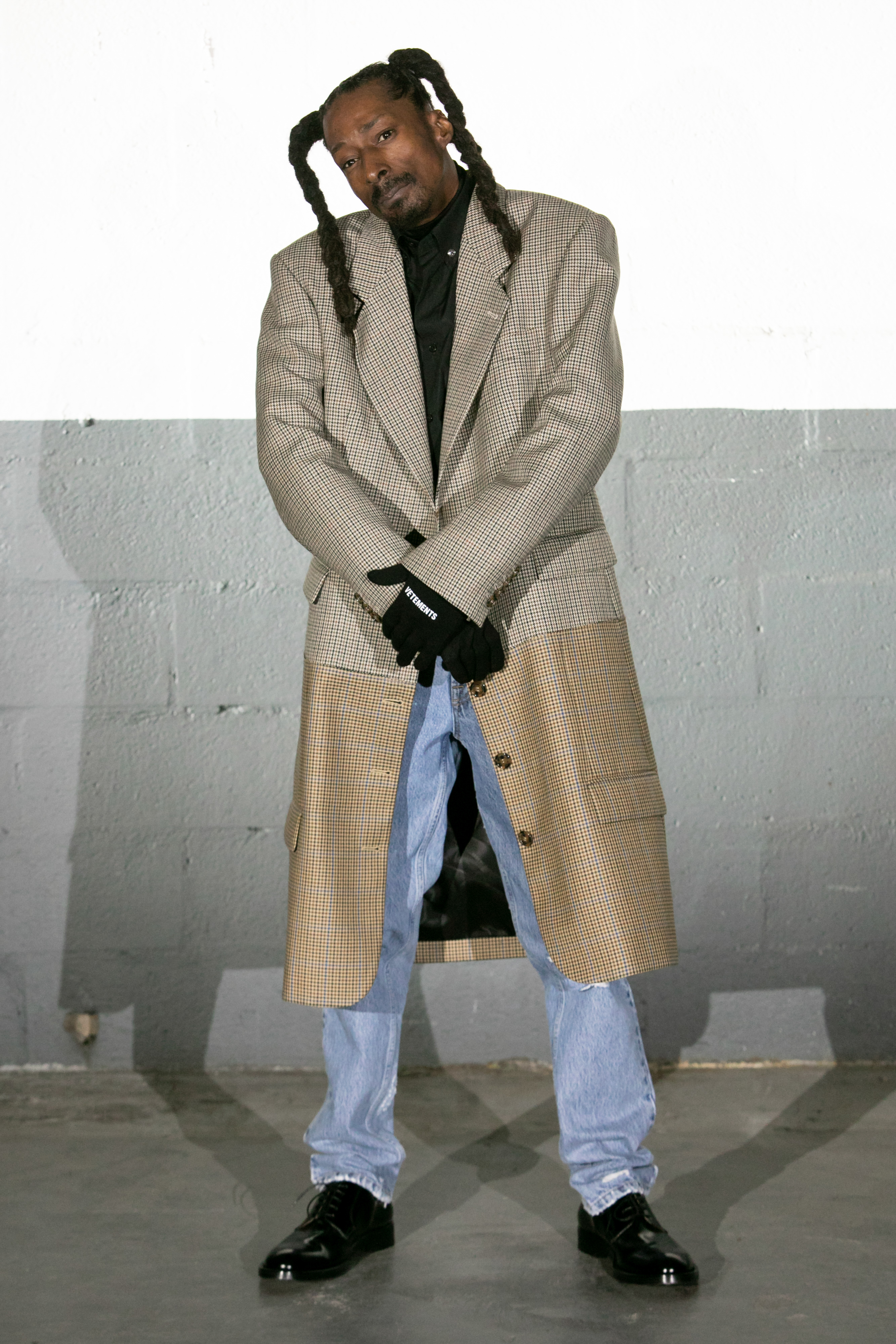 With Demna now focusing solely on Balenciaga, the label is run as a collective now, similar to how it began back in 2014. It's a new chapter for Vetements, but a familiar sense of irony. The show notes offered a simple list of mantras: "Spotlight on the Clothes", "Cutting Down the Bullshit", "It Takes $0.00 to be a Nice Person", "Hardcore Unicorn", "Fully Sustainable Show".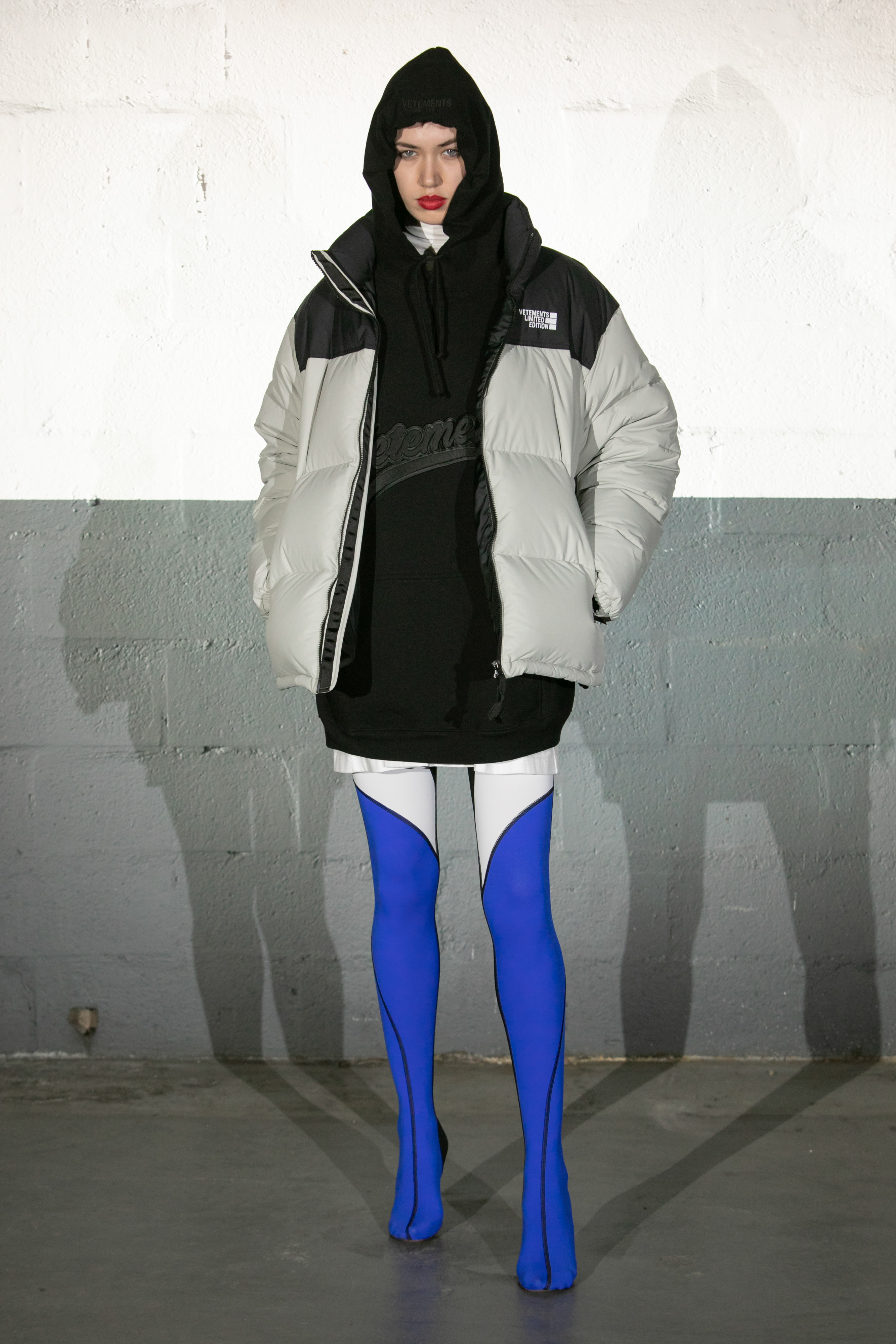 That last one is a bold statement. And it wasn't meant to be ironic. The idea was to simplify the setting to avoid the vast amount of waste that fashion shows produce for a mere few minutes of spectacle. Guests sat on simple beer benches in a dilapidated warehouse and were asked to turn on the torches on their phone to see the clothes.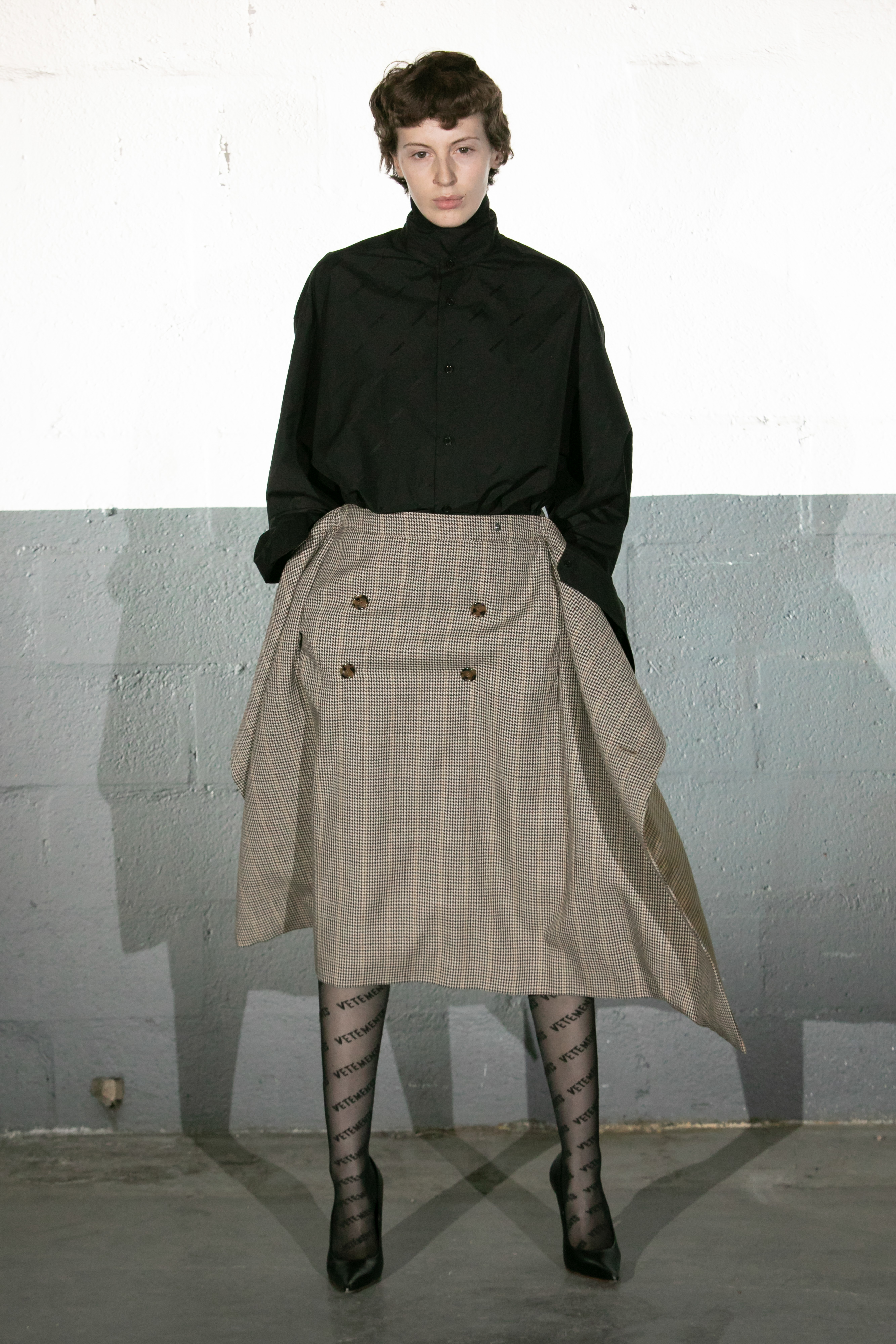 No lighting, no waste, no make-up (hence no bins full of wet wipes) et cetera. That no-bullshit approach is admirable and lends itself to the rawness of all those normcore Vetements classics — the hoodies, flaming boots, floral dresses, biker gear, blue-collar uniforms — with all the perpendicular shoulders and exaggerated XXL proportions that have launched a million memes over the years. There's still plenty of them, and they're not certainly going anywhere. Demna may be gone, but Vetements remains the same.