Photography Matthew Needham
The young designer giving new meaning to 'trash fashion'
Deadstock McQueen, rocks and Sarah Mower's repurposed Manolos all form part of Matthew Needham's CSM MA collection.
Photography Matthew Needham
Though there may be a swarm of brands that lay claim to being 'environmentally conscious', few of their credentials check out. Yet Matthew Needham, with his subtly sustainable designs has never claimed to be anything he is not. "The reason I've been put into the 'sustainable designer' bracket is because I upcycle. But my work is about anthropology. It's not 'I want to make clothes to save the earth' -- I make clothes because that's what I like to do."
On this year's Central Saint Martins MA Fashion catwalk, he opened the show with a performance showcasing nine looks, each the product of an elaborate story. Entitled Øyeblikk -- which roughly translates from Norwegian as 'in the blink of an eye' -- the collection drew upon his memory of a trip to the Scandi country in 2015. "I'd never seen the world like that before, you don't get mountains in the Midlands," says Matthew, who grew up in Leicester.
The word øyeblikk came to him via a stick-and-poke tattoo scribbled on the leg of Morgan Johnson, a second-year CSM student Matthew had asked to model. Fate would have it that Morgan came from Bodø, the very same town Matthew had visited four years prior. He seized the opportunity to appoint Morgan not only as a model but as a part-time rock-smuggler, too. The stones he sourced from his Arctic hometown then went on to adorn the end of zips for garments, as well as the shoes he created in collaboration with fellow upcyclist Helen Kirkum.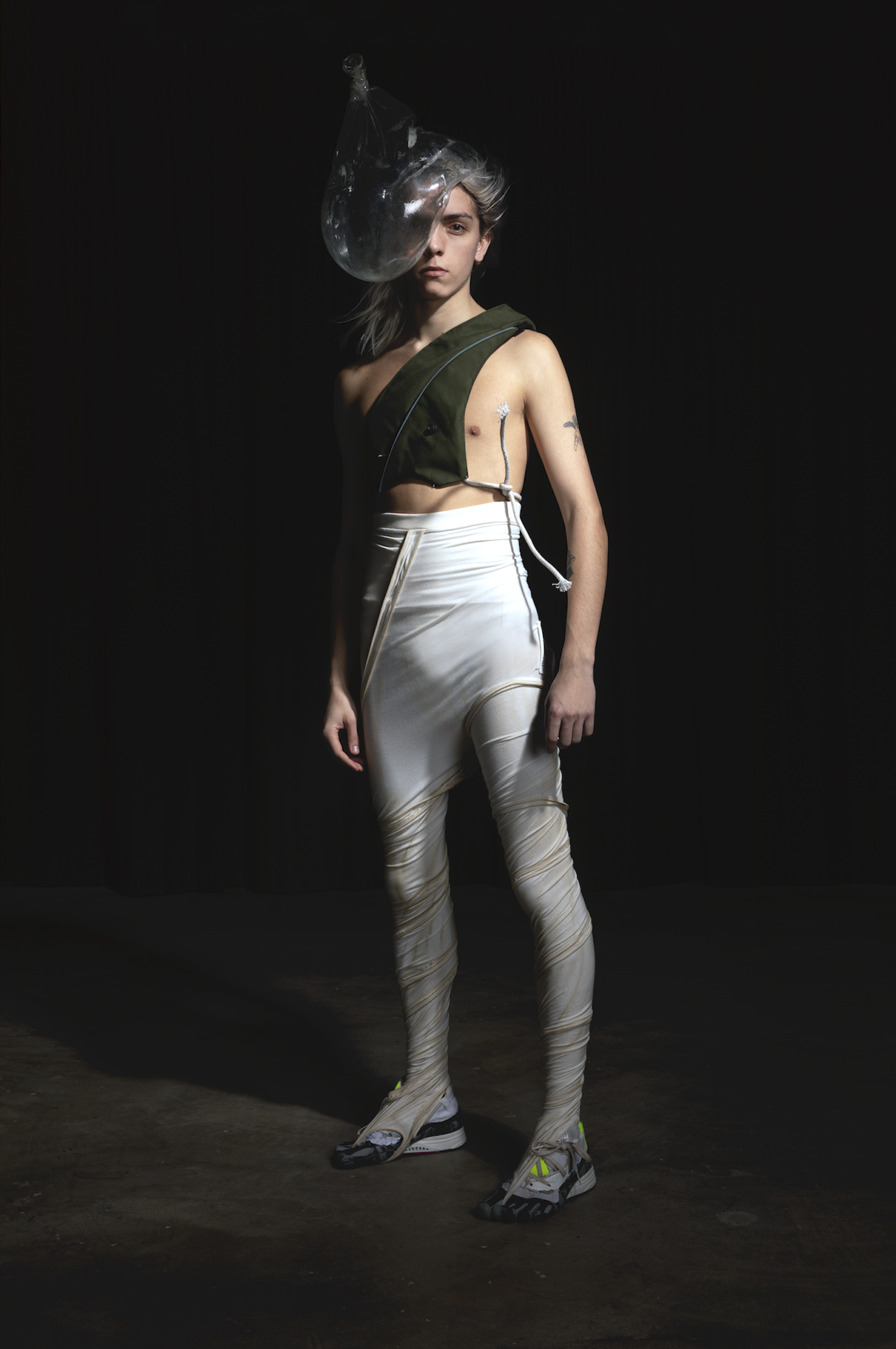 As Helen notes, Øyeblikk is a collection that "encapsulates this idea of nomadic travelling and exploration." But this is far from Matthew's first foray into using his work as a vehicle for powerful narratives. For his 2017 BA collection, Man and His Man-Made Future, he took inspiration from the tiered underworlds of Greek mythology. According to Matthew, 'The Man' represents the world we live in, with the layer beneath known as 'The Residuum' (the waste created by modern society). "Using rubbish to make garments symbolises bringing the waste created by man back to man himself." He worked in a similar vein when he combined cotton found in the CSM studios with Fashion Revolution founder Orsola de Castro's shoe partitions to make the dress worn by Emma Watson for this year's Pirelli calendar.
Elevating unwanted materials by combining them with luxury leftovers continues to serve as the basis for his MA collection. Here, skin-tight long johns -- made from end-of-roll jersey sourced from The Organic Textile Company -- were contrasted with the billowing volume of pieces like the 'Air-Shape' top. This was created using deadstock silk from Alexander McQueen, suitcase components, and duvets he sourced from the charity Barnardo's in exchange for a donation. Unlikely as this fusion may seem, it's the means by which he offers such an insightful commentary on how we assess material value -- old suitcases are given as much space in the limelight as lavish designer deadstock. To him, these garments are "vessels of language and knowledge that talk about issues within a specific time and place," he says. "I'm not interested in clothes that don't have any soul or meaning -- I don't care for pieces that are created purely for profit."
The storytelling aspect of his collection is similarly multifaceted. On a metaphorical level, each piece represents a memory from a time that has since passed, with stories detailed on jersey squares sewn into each garment. For example, the square within the 'Wind Breaker' look reads "as the cold wind blows, the body becomes visible, is it dark and cold, can you hear me, can you see me?" These squares also list the fabrics and objects used to create each piece, as well as their provenance. Written on the same square is "Deadstock silk from Alexander McQueen; high vis jackets from King's Cross workers; UAL E-store deadstock [fabrics donated by brands to the CSM design studios]; YKK deadstock; headphone wire; rock collected by Morgan in Bodø, Norway." This is giving new meaning to transparency in fashion.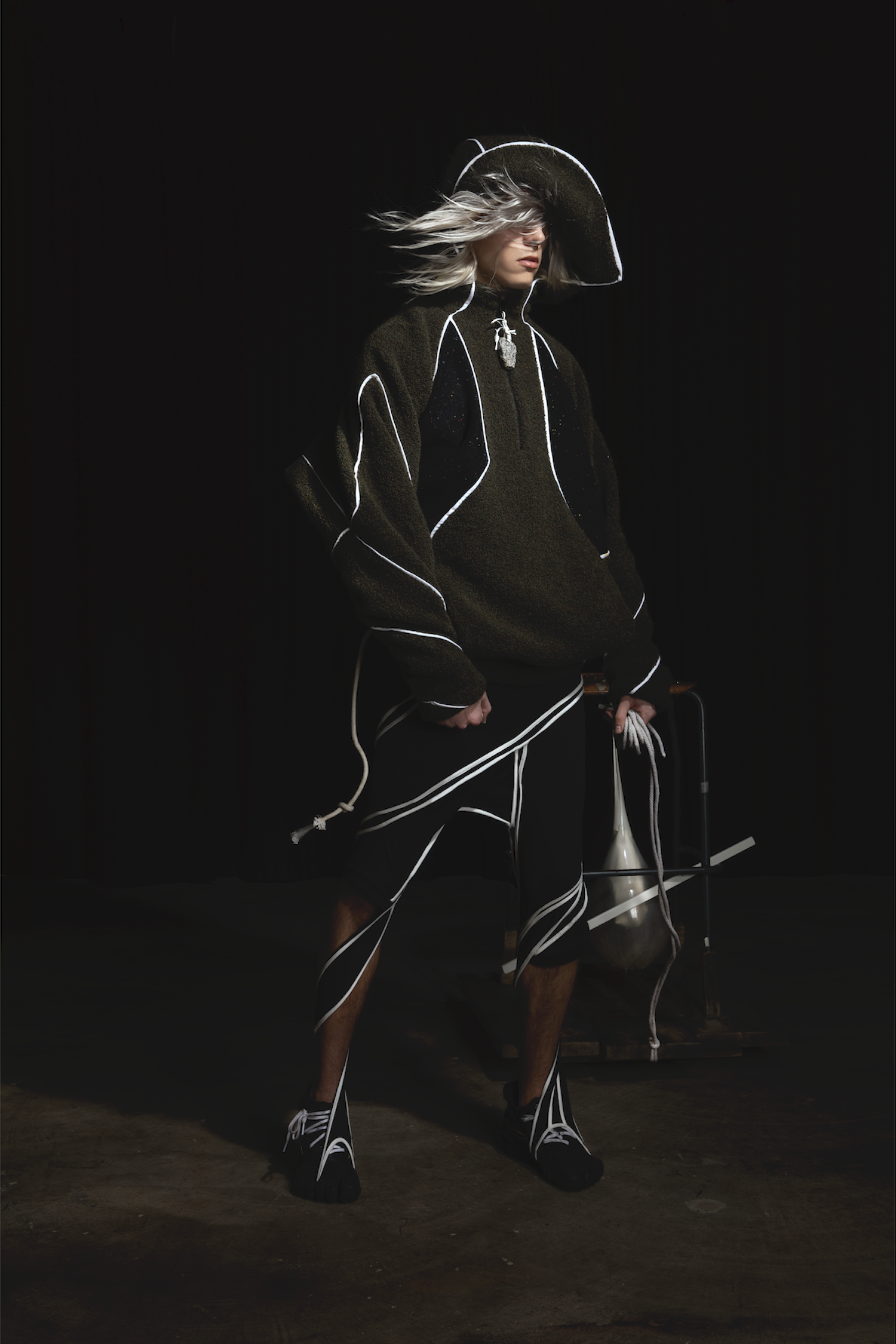 In the initial stages of his process, Matthew draped fabrics over himself and stood in a DIY wind tunnel made from dust sheets. With this in mind, it's unsurprising that his final garments look as though they were built to withstand turbulent weather. And it also underscores just how closely each design detail is bound to the physical and emotional journey that underpins the collection. From the non-toxic resin balloon hats, made in collaboration with Jo Miller, right through to the shoes, featuring Vibram 5-finger soles upcycled by himself and Helen Kirkum, and three pairs of designer heels donated from Sarah Mower's shoe closet: "They are hilarious and unexpected... the gloves on the toes!" was her take on the result.
Through his work, Matthew hopes to highlight that collaboration is the key to paving a viable future for fashion in light of current ecological circumstances. As fellow collaborator Alice Potts puts it, "Matthew didn't make the collection just about himself but about the people around him too." They worked together to create a crystal named 'The Tearing', which was made from his actual tears collected over a six-month period. "I had to watch so much Call Me by Your Name," Matthew says. Alice, who often works with sweat in her practice, explains that "tears have a different molecular structure depending on the emotion. "When Matthew talked about the collection being based on transformation it seemed like the perfect opportunity to create something completely new and unique," Alice adds. The crystal -- just like the entire collection -- is a wearable, physical memory of a moment in time.

Matthew Needham's MA collection is currently on display at Central Saint Martins' MA exhibition, 10-18 March, by appointment. Select pieces from his BA Collection are on display at UTS' 'Fit for Purpose' exhibition in Sydney, Australia through 17 April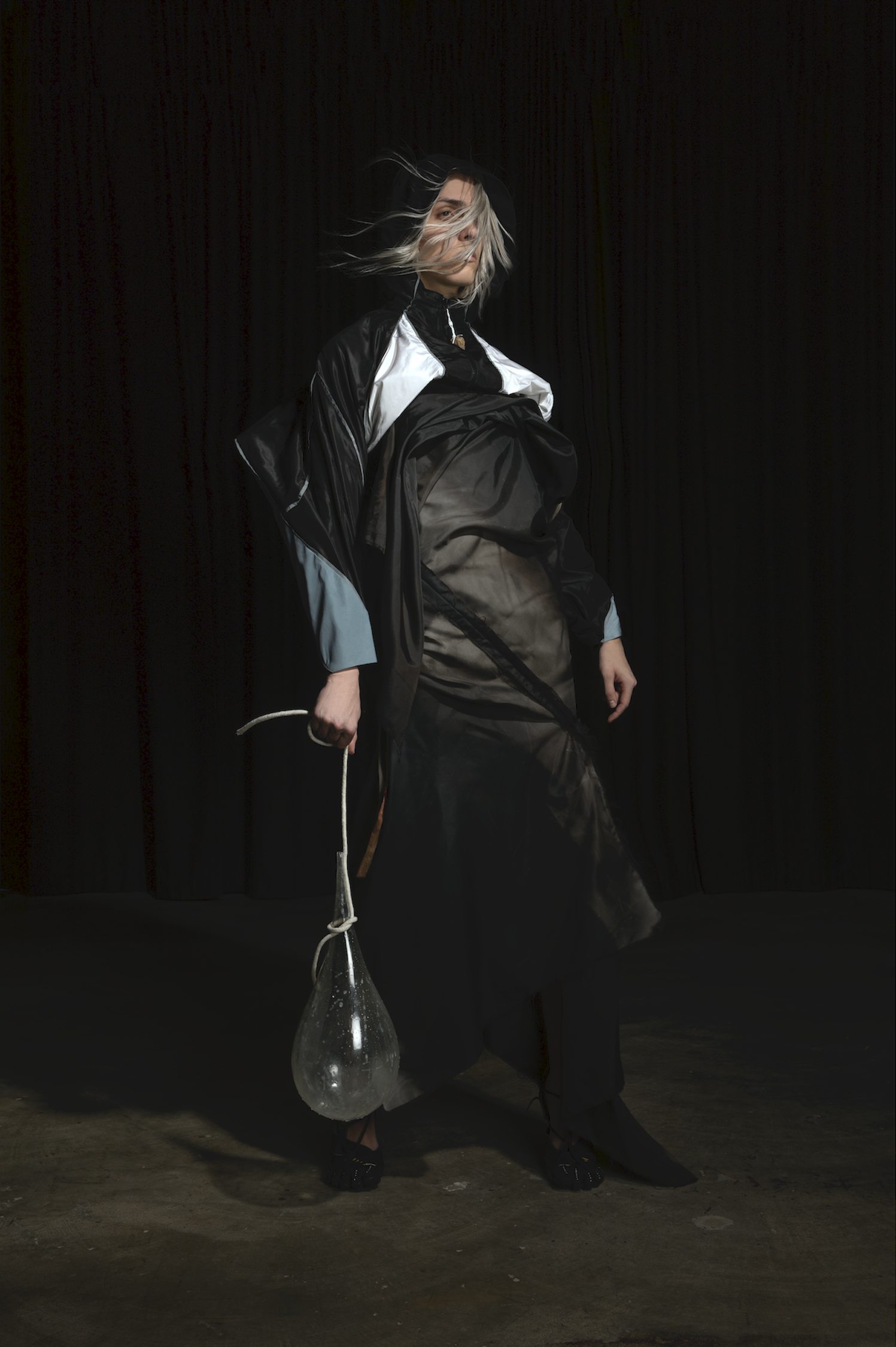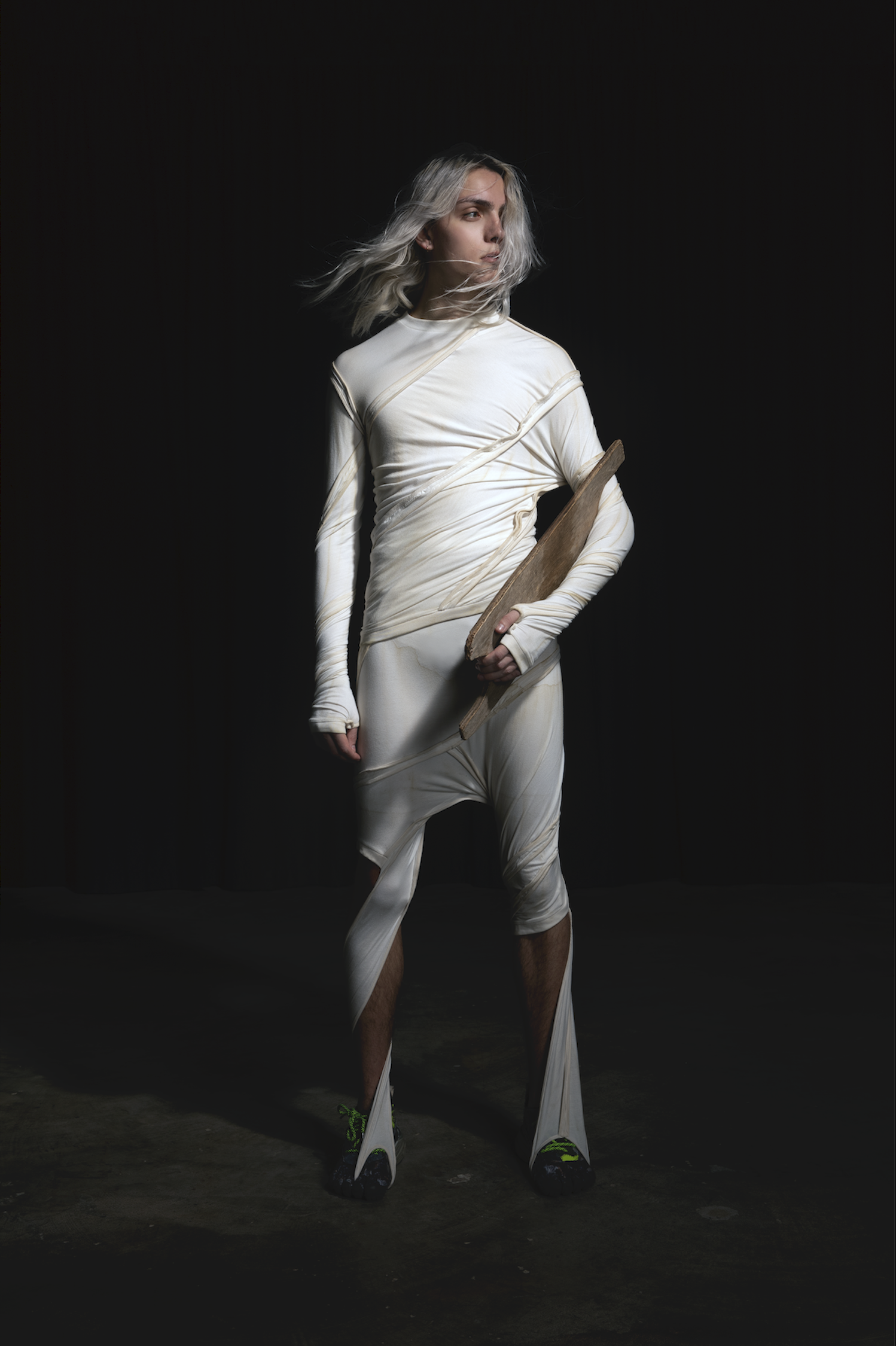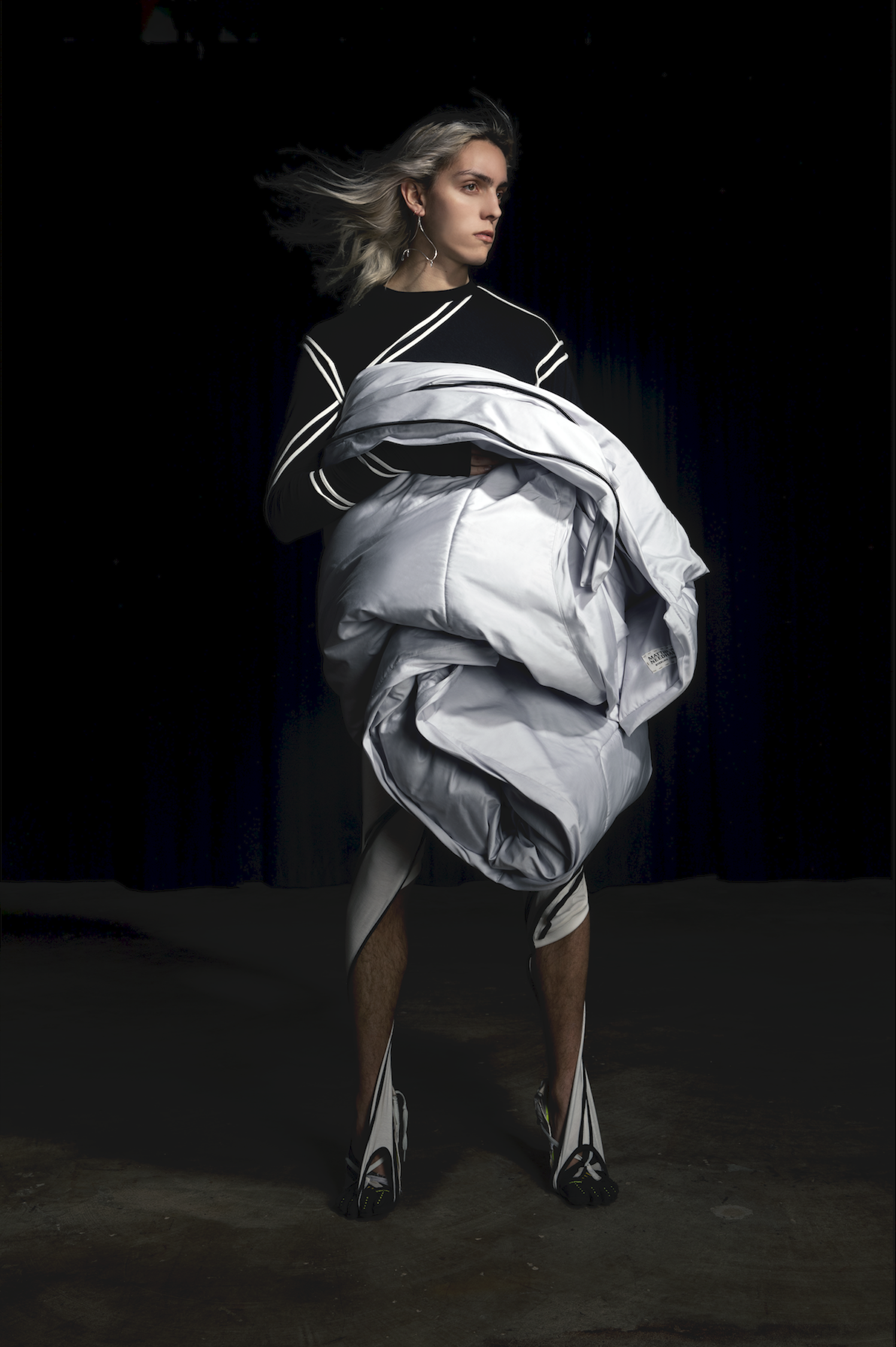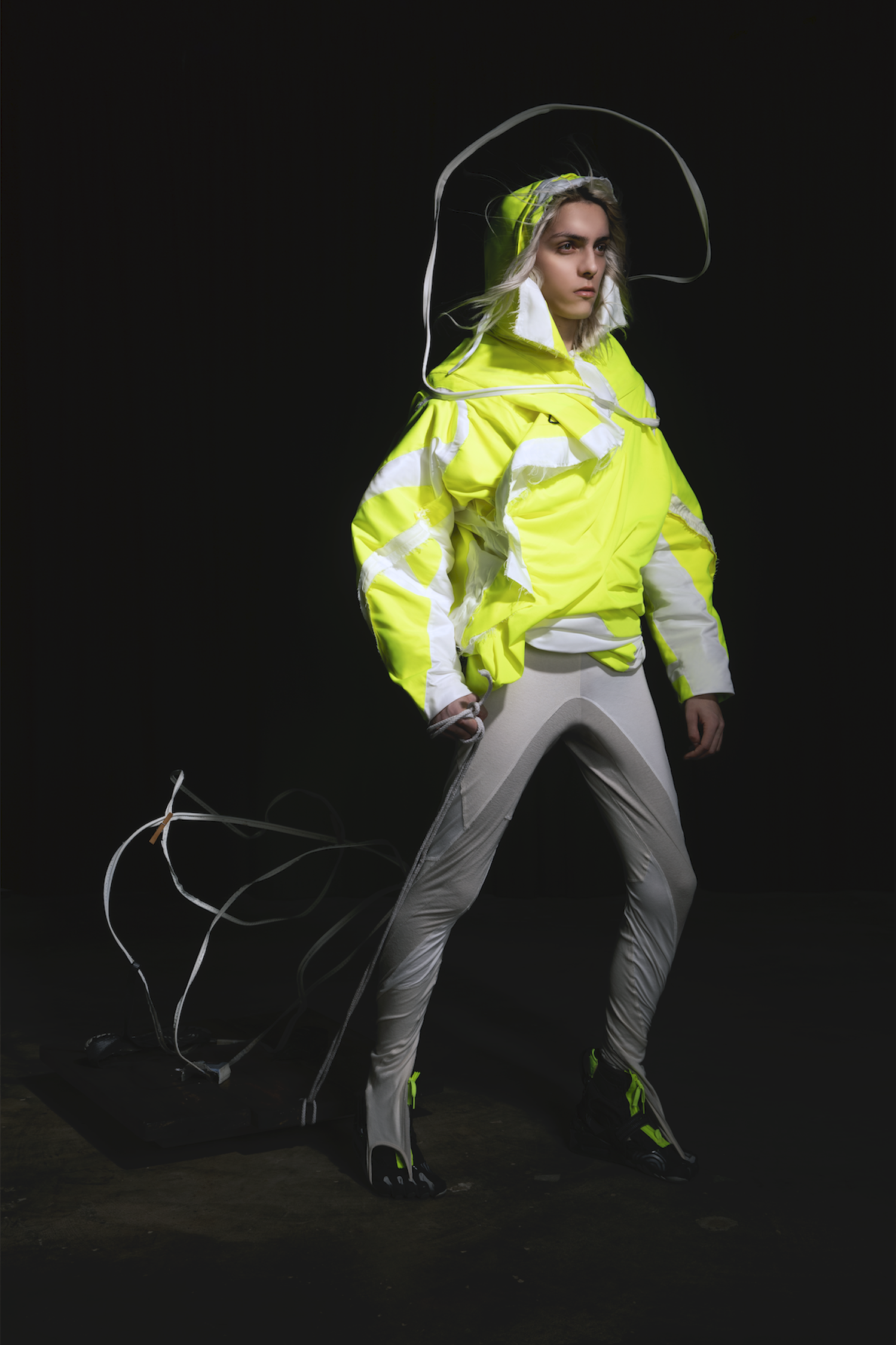 Credits
---
Photography Matthew Needham