What will the future of fashion advertising look like?
The latest edition of Elise by Olsen's print project 'Wallet' is dedicated to exploring Fashion PR and Advertising. We present some its most vital insights just for you.
Elise by Olsen's Wallet is a rather radical new take on the idea of the fashion magazine, replacing gaudy editorial with insightful and thoughtful conversation. In this, the seventh issue, Wallet explores the murky and mercantile business of fashion seen through the nebulous heading of 'PR' -- from brand building to influencers, commerce to creativity. It features conversations with Pierre Rougier, the founder of PR Consulting, Patrick Scallon, who has worked in house with Martin Margiela and Dries Van Noten, and Gia Kuan, who has developed some of New York's most exciting new labels, from Telfar to Area. Alongside these interviews, they're presenting an archive of some of fashion's most interesting adverts -- "a survey of a dying medium" as they describe it -- which you can rip out and throw away, if you'd like to keep your magazine "pure" and free of adverts.

Here we present excerpts from the issue's many interviews, alongside some words from Elise's editor letter. Read it, you'll learn something...
"As the consumer is bombarded with options (we know, we know, capitalism does not provide freedom of choice, but freedom of limited and preselected choice), fashion marketing gets harder and harder to navigate. It is increasingly harder to distinguish between product placement and editorial content in magazines; photo series have turned into advertorials, in-depth journalism is fueled with commercial angles, and promotional posts on Instagram have gone from undetectable to a solid part of marketing. Meanwhile there's a growing craving for authenticity, which again becomes harder and harder to attain across the board. Looking at this complex set of desires that is to be "solved" by marketing gives rise to a lot of paradoxes and challenges. Fashion marketing is not only a field that has changed -- and is changing -- dramatically in recent decades, but varies so drastically from brand to brand; from mainstream fashion to e-commerce to luxury or avant-garde fashion; from the small to the enormous. Each of these variations have their own bespoke solutions or strategies in order to sell you their brand. As for now these differences define the industry, but as the pace of change is increasing, maybe we are on the threshold of larger changes, of algorithmic and generic flattening, and potential unveiling -- or even demolishing -- of the value chain of fashion."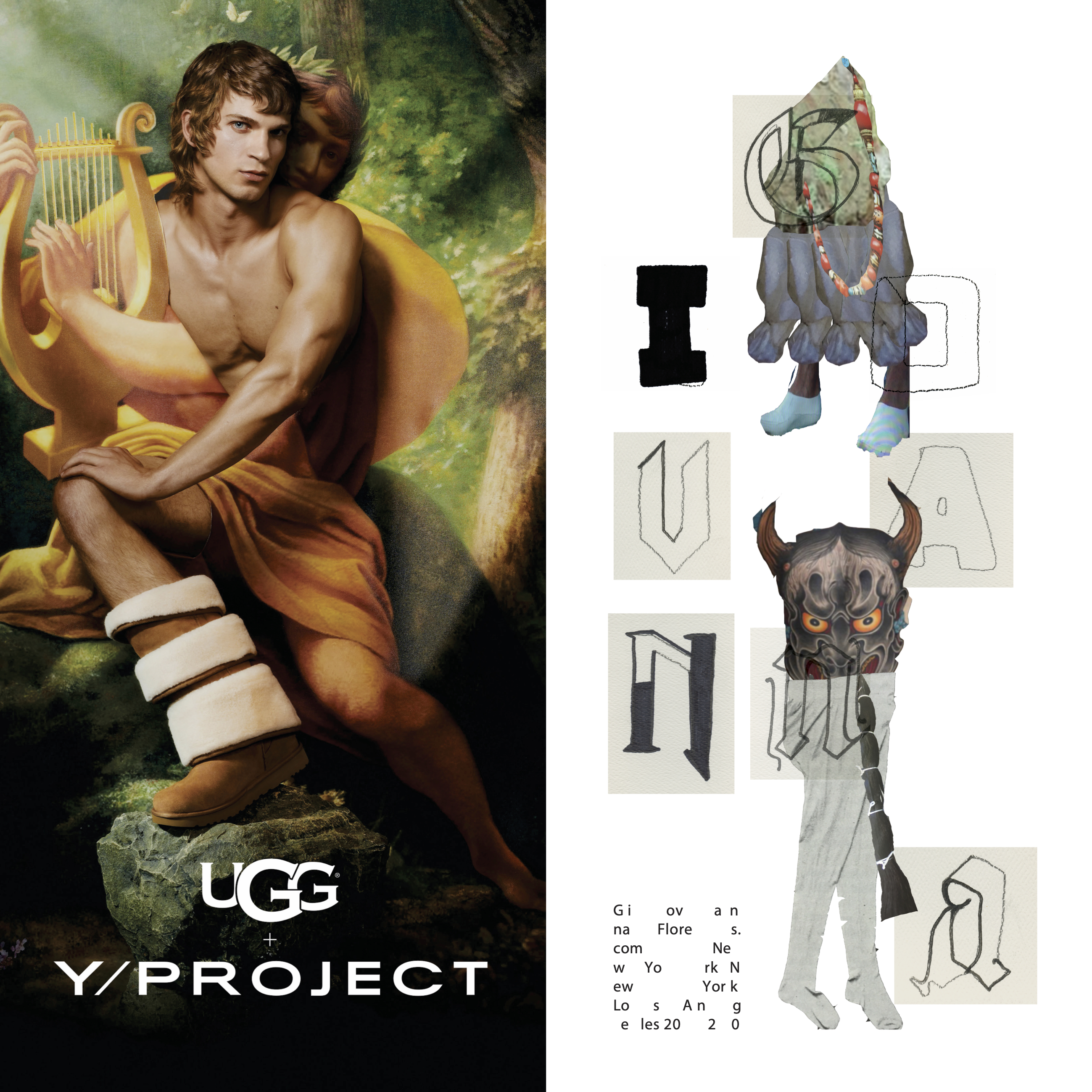 Fashion marketing varies drastically from brand to brand; from mainstream fashion to e-commerce to luxury or avant-garde fashion; from the small to the enormous. What are the differences in strategy for emerging brands as opposed to big houses? Do you feel like you constantly have to reinvent your own strategies?
Some of the big brands still believe in print, still believe in traditional advertising, and thank God for them... If you're a small brand, the leverage is pretty much the same as it used to be, which is your talent or people wearing your pieces, because you're usually not very well funded. The big difference is now you can do much more without having to buy placements... You can't compete on traditional media buy, but you can compete on Instagram, you can compete on social media, on content, you can compete with influencers. You can do it all much cheaper now.
In the digitally-enabled fashion industry, where marketing increasingly happens on social platforms and through "talent"/influencers, what is the role and relevance of a PR agency today?
I think to help them figure out what their narrative is going to be, in most cases... When brands come to us, we usually help them to build or reinforce the core narrative of their brand. I guess if you've become the type of agency that is delivering print advertising and seated dinners only then you become irrelevant very quickly.
Lastly, how do you see your business develop in the coming years? What is the future of PR?
I have a feeling that the digital versus print spectacle, the influencer stuff, all of this is slowly stabilising. It keeps changing and evolving, but I think that actually the worst is over in terms of uncertainty from brands on what to do.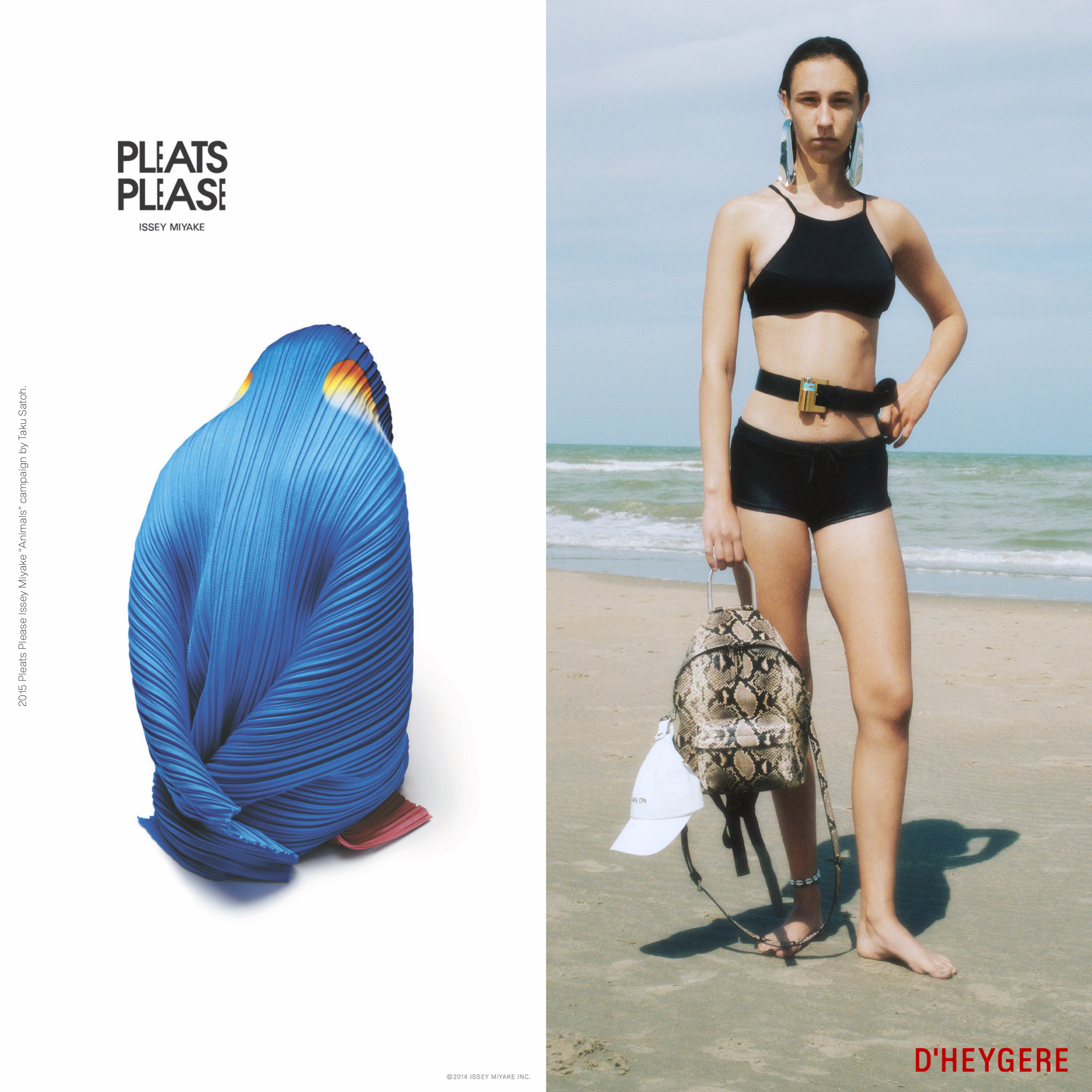 I can't imagine there being very defined roles at Margiela at the time, but please correct me if I am wrong. What exactly were your tasks and responsibilities? What was the work flow like between Martin, Jenny, and yourself?
My role was a very weird hybrid role. In fact it was best expressed towards the end of my tenure when I was called the Artistic Director for Communications. I actually started off doing things like packing boxes, sending clothes out, fielding interviews. Martin didn't do interviews, but I'd present requests to him. Then we got to a stage where we realised that the company needed to grow. We needed to engage with the people who were engaging with us to some degree. We came up with the idea of answering interviews in plural. And that evolved into the idea of Maison Martin Margiela, and that was something Jenny and Martin were onboard with, and it was complementing Martin's talent.
Did you see yourself as a noncorporate anti-brander, or as a successful branding operator?
I find that the most difficult word to wrap my arms around is the word "brand." What I always considered my role to be – and this can be quite tough – is that I don't work for a designer, but I'm at the service of the talents. And as being in service of a talent, this could be frustrating for the actual designer himself. I'm someone who keeps a certain distance from the people I'm working with, but also wants to nourish and cherish them and give the space and the recognition to be enjoyed by the talent... I feel that when you're representing somebody's talents, there's a public relations aspect to that which is automatically linked to brand-building. Because what is a brand? It's the recognition or the holding of the values in something or somebody else's head or the idea or the perception of what those values are...
In an age of hyper-communication, Dries Van Noten also keeps very quiet. You've mentioned that you don't advertise, you don't use influencers and you're very cautious with social media. What is DVN 's main outlet for communication, then?
Well, if I'm to be a little bit critical about our culture, we're too dependent on the fashion show. It is still useful, but its window of potency is narrowing. We tend to invest quite a lot financially in shows, which means that we have a lot less to spend on other creation of materials and contents. At the same time that means that our main mode of communication is the fashion show... Dries is somebody who is discrete, but I think people feel through the clothes that they have a rather personal relationship with him.
What is your take on advertising in general and how has it changed since you started working in the fashion industry?
I've never worked for an advertiser. I remember one time taking a September issue of American Vogue back in 1995, ripping all of the pages with the advertising, and it was advertising on one side and editorial on the other. And the ad was overall 50% of the mass. Looking at the magazine, I remember Martin saying at the time "Why would you ever want to do that?" Martin actually equally enjoyed the imagery of the ad. And that's the thing. We sometimes forget that the imagery of advertising is as potent as an expression of a brand and the talent of the designer and the word of the designer even and anything else as a fashion show. So, for advertising itself I don't know, I don't think it's dead at all. It's demise is loaded because it's still an important expression of a designer's vision.
Gia Kuan
Your business is rooted in the downtown New York scene. How would you describe this sphere, and do you find it more socially premised than other parts of the fashion world? What does "sociality" and community mean to PR practices like yours?
Community has always existed and it's nothing new but around the time when I started, this idea of hyper-local or global community surrounding branding really started to grow, as a reaction to brands tapping into big-name talents that may not organically make sense all the time. All the New York brands I started working with were really in a natural progression where everyone kind of knew each other. And I think that speaks to the way we work... There's a bigger sense of support which I think has been really nice and integral to what I do.
The new frontier of fashion marketing and promotion is social media – and with it, its actors such as influencers. What are your thoughts on the rapid upsurgence of influencer marketing – is it a threat or something to embrace? How do you tackle this still-emergent space for – or together with – your clients?
I feel like people have a love and hate relationship with the idea of influencers and that word. The way I saw this back in 2013 is very different from how I see it today. I was incredibly excited to use influencers as a tool, and look at the ones on the rise... and match-making them with brands with potential –– kind of like a casting director except I analyse the influencer aesthetics and guess what they would like, not like... That was also the time where influencers were not expecting that much. They were grateful to be part of that brand... The amount of requests I get from people who want to come to shows who term themselves as "influencers" is just too much.
Does exposure lead to revenue, or can overexposure ruin a brand?
Exposure does lead to revenue, but I think that you have to assess the type of revenue that you're getting because you can peak fast... Success means losing an integral part of what makes you grow at the beginning. Unfortunately that's the natural course of some brands, and it has to be handled delicately... Sometimes you can't control growth, and that's fine, but it's important to communicate with your client of what the repercussions of growth might mean to a brand in the negative and positive way. Do you have the means of operation and production to be able to meet the demands? I can get all the exposure that you need, but do you have the well-oiled machine to be able to meet the demands once that day comes?
Is there anything you would change in the business—harmful, superfluous, problematic aspects to the industry?
You might think of PR as scary, someone barking and hiding their clients away. That's the overall reputation of what it means to be a publicist or a PR. Being softer in the communications can get you further than you think. It doesn't have to be so hard or competitive or secretive... Maybe it works for larger corporations, but it doesn't work for all brands. If you're acting as an external agent, you should not act as who you are, internal rather than external, your voice should be integral.
Pick up the seventh issue of Wallet here