The trailer for A24's new horror film Saint Maud is totally spine-chilling
Naturally, a film about a deranged hospice nurse with a kinky relationship with God has a Billie Eilish song in the trailer.
|
18 December 2019, 11:05am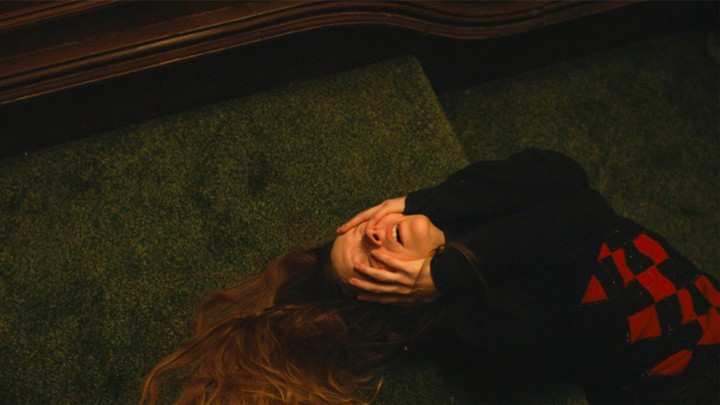 Screenshot via YouTube/Saint Maud trailer.
At this rate, A24 will soon rival Hammer Films when it comes to being synonymous with horror movies. Over the last few years, the studio has brought us Ari Aster's gruesome Midsommar and the ghastly Hereditary, along with Robert Eggers' The Witch (Black Phillip remains an icon).
Now the studio has shared the trailer for their next horror film. Titled Saint Maud, this movie looks bloody terrifying and is bound to get people talking.
The first film from writer and director Rose Glass, whose previous work includes a number of horror shorts, Saint Maud follows the titular character, a hospice nurse played by Morfydd Clark, as she takes care of a former dancer who has been diagnosed with terminal cancer.
While that all sounds like it's fairly safe, if sad, circumstances, Maud is also devoutly religious and has what we might call an interesting relationship with God. (By interesting we mean intense and a little sexual.) Given Maud's piousness, she goes on a mission to save her dying patient's soul from eternal damnation but is hampered by her own sinful past and sinister forces.
The results are chilling, bloody and for some reason involve putting nails in your shoes and walking around with a vacant smile. There's also a healthy dose of levitating, too, while the trailer is soundtracked to "All the good girls go to hell" by spooky pop queen Billie Eilish, which is clearly a hint to where things in this film are headed.
While it's definitely a horror, the quality of the film won't leave you horrified. Critics who caught the film at this year's Toronto International Film Festival liked what they saw, with the Rotten Tomato critics consensus dubbing it a "brilliantly unsettling blend of body horror and psychological thriller." It currently has a rating critic rating of 91%.
If all that sounds right up your street (and you're not a devout Christian) then you can catch Saint Maud when it's released in cinemas in spring 2020.