The artist shooting their queer friends in quarantine over FaceTime
After coronavirus shut down an IRL shoot they were working on, Heather Glazzard decided to shoot intimate portraits of their friends from the comfort of their own home instead.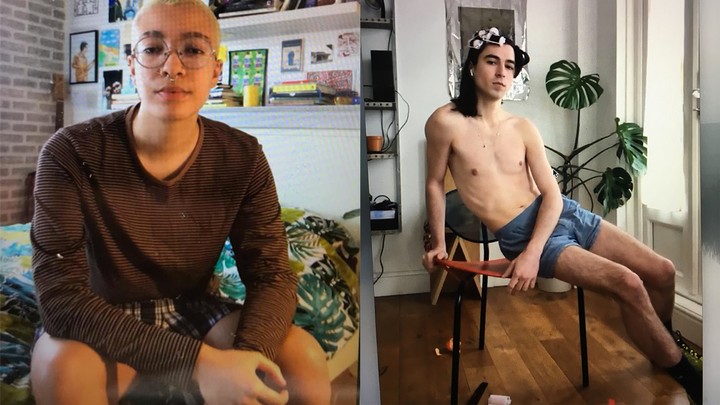 Photography Heather Glazzard
With most of us holed up alone (or attempting to get on with our housemates, partners and families for the next 12 weeks) because of coronavirus social distancing rules, the world can feel more lonely than ever. Without the ability to go out many young people, particularly young queer people, are acutely feeling the loss of their IRL support networks and chosen families. With such a huge disruption in our collective existence, it's difficult to stay positive, stay connected and, for many of us, stay creative. But maintaining those aspects of our lives is incredibly important if we're to survive and thrive in these weird times.
That's what a new series of portraits from artist Heather Glazzard is championing. The photographer is using their time in self-isolation to find new ways of connecting with their loved ones across the country. Organising shoots over FaceTime, Heather collaborated with their queer friends on a series of uplifting and intimate portraits of them in their own personal spaces. "One of my fashion shoots got cancelled," Heather says of the inspiration behind the project. "And I said to my girlfriend Nora, 'Well imagine if it was shot via FaceTime'. I also wanted to keep my mates' morale up. This can be so hard on mental health."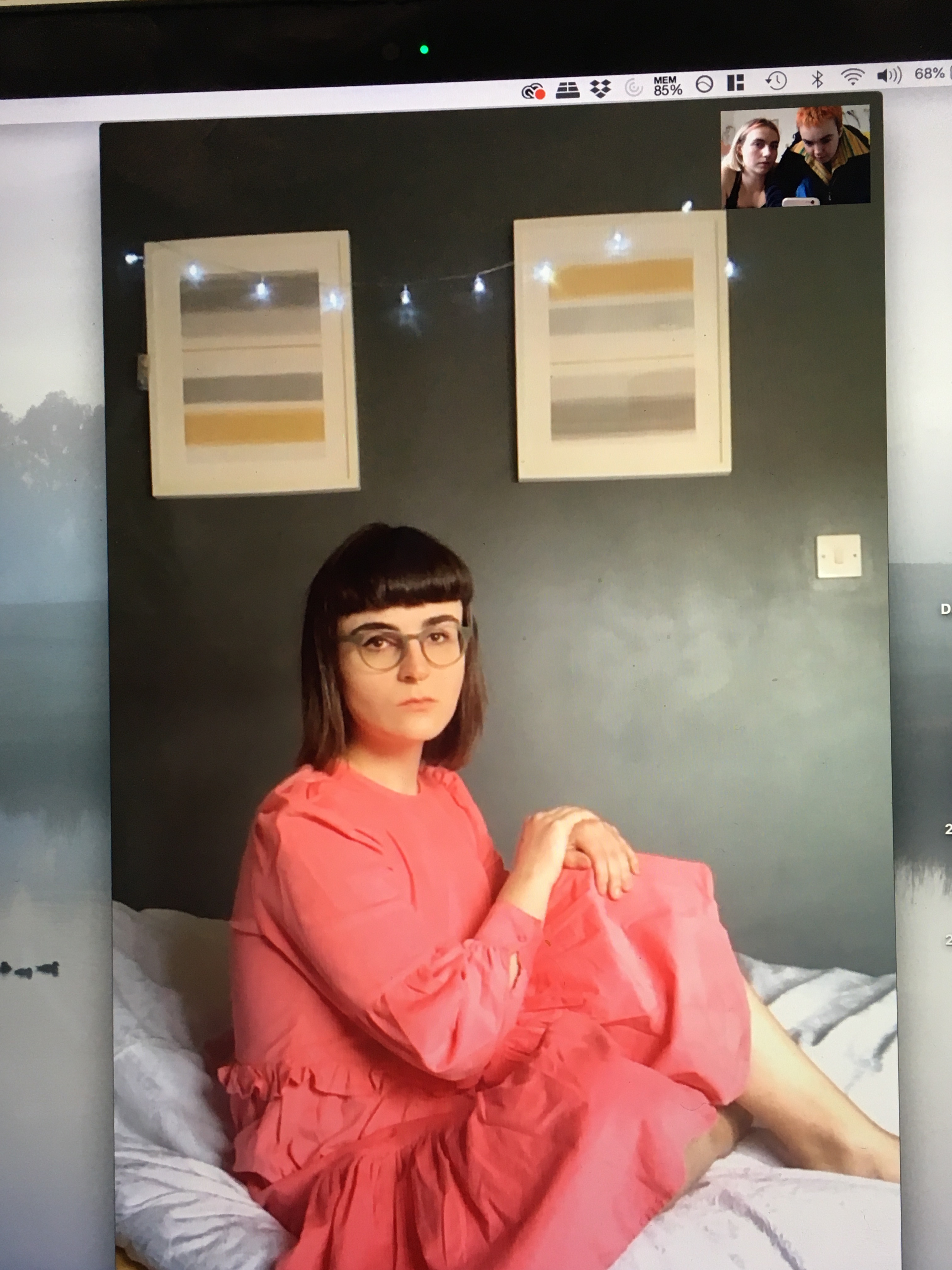 Photographers, stylists, models and creatives of all kinds have been hard hit by the coronavirus pandemic, as huge swathes of the industry have completely shut down to help stop the spread of disease. Those particularly affected are young creatives and freelancers just starting out. Many, like Heather, are also apart from their families. "I'm fine," they insist. "I feel extra privileged just to have food in my cupboards at this time, although I have ADHD so I'm slightly bouncing off the walls. My family in Yorkshire aren't doing the best though. They have been hit really hard by this, so for me the most difficult thing is that I can't go visit my grandparents who are in hospital."
This project has been a balm both for Heather and their subjects. It's created completely in collaboration, with Heather directing the framing, but without the traditional styling and control you would expect a shoot to have under normal circumstances. "Mainly they show me around their homes for a bit," the photographer explains. "Then I tell them where to place their phone and how to pose. It's so collaborative, some people are all dressed up and have staged little areas to pose. It's more fun to see what people have done before they come on camera and it's incredibly collaborative.
"I see it as half a self-portrait and half a Heather-style shot."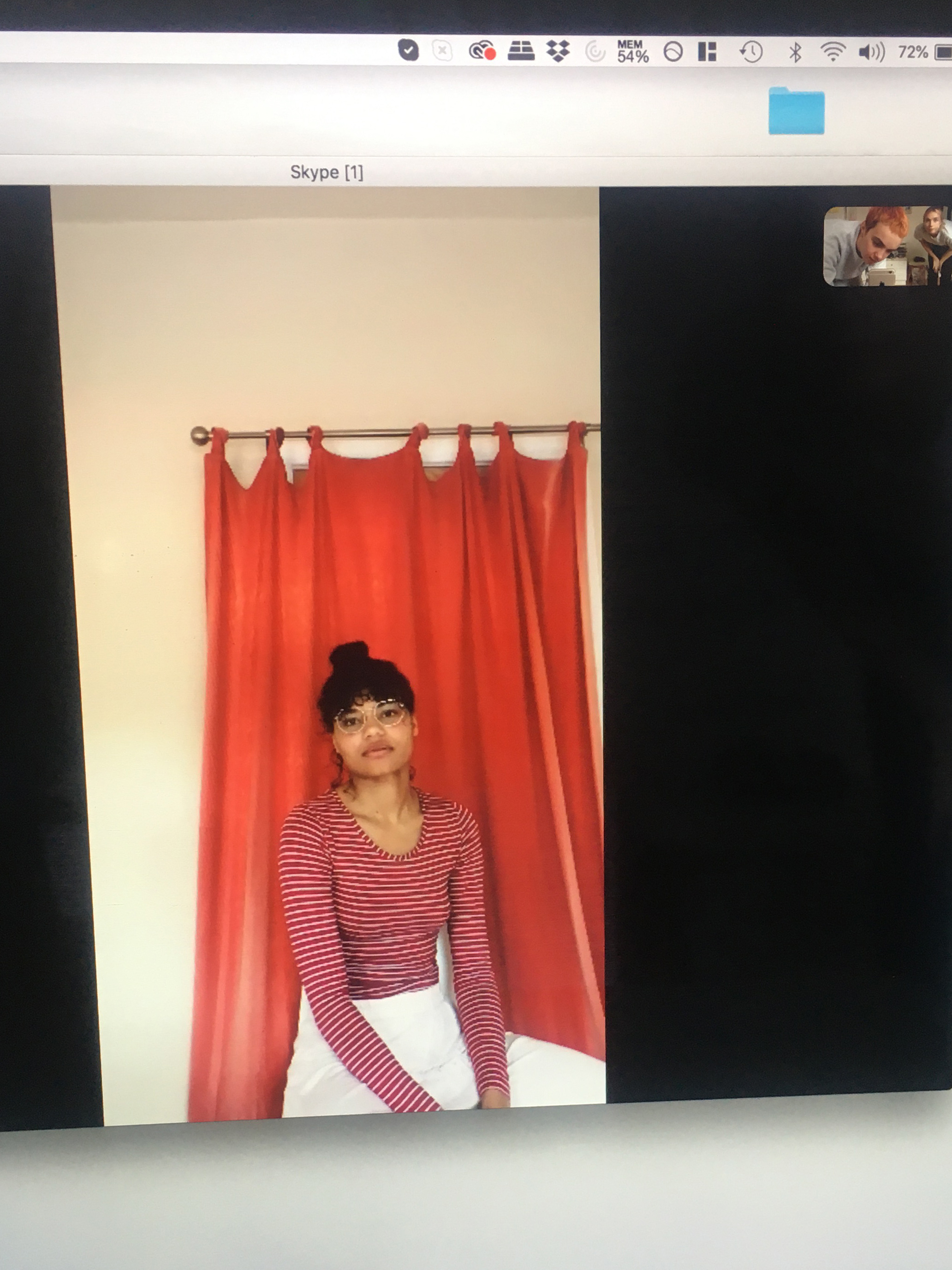 The series, as well as being a creative outlet, has also allowed Heather to reconnect with friends they haven't seen in a while. While the times we're living in are undoubtedly trying and strange, one silver lining of the weirdness is that it's allowed many people to slow down and reconnect with the people who matter to them most, people who in normal circumstances you might not take the time to have a 45 minute conversation with over the phone, who you might be saying "Let's get a drink next week!" to for all eternity. "My favourite photo is of my friend Joe," Heather says. "I've been shooting Joe for years and he's also one of my best friends. He recently moved out of London though, and because of the nature of London life we never got to hang out or talk on the phone. This gave us a chance to reconnect."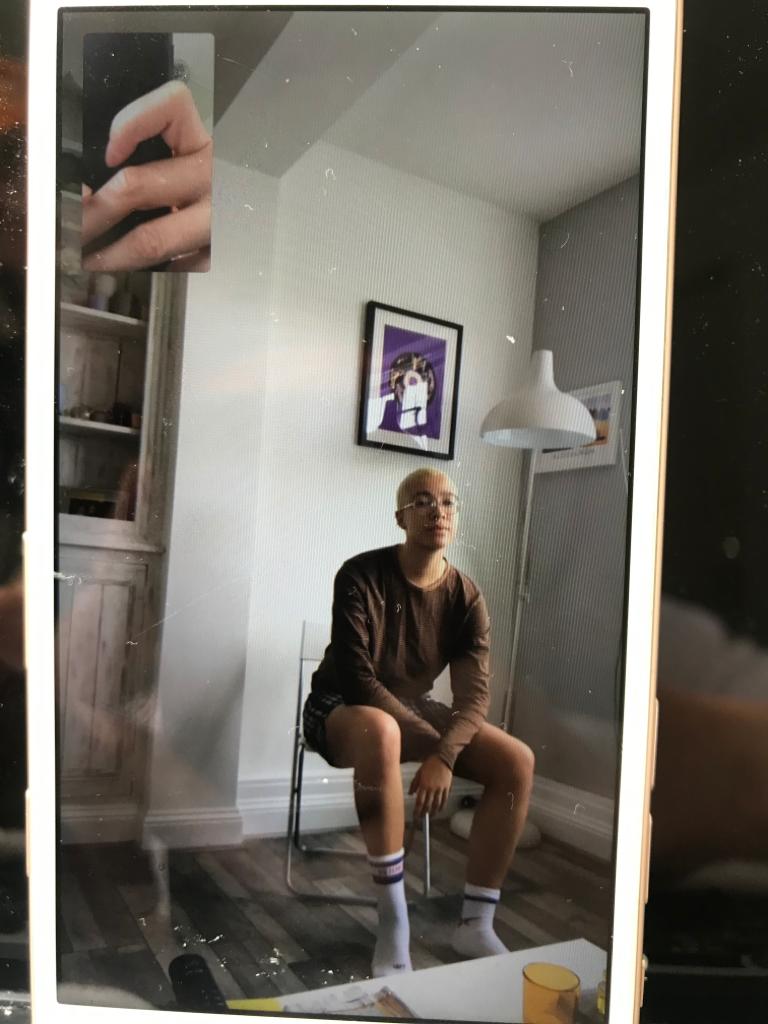 Connection is the essence of this project, which Heather explains is, at the time of publishing, untitled. It's not only given them a chance to reconnect and forge stronger connections with their friends, it's also helped keep their sanity and find a creative outlet in an extremely strange situation. Heather admits though, that they're still going a bit mad with it all. "Me and Nora have been taking self portraits," Heather says, "and I've been using my screen printing kit to print 'life is a dildo' and 'bum me' on everything. But I think it's really important to stay away from the news and try to promote positive things that can help the more vulnerable, or creatives in your own circle.
"Write a bit, even if it's just a sentence," they say. "Draw on some T-shirts. Have a Skype with a creative mate to see how their morale is. Anything that's therapeutic."