BTS is launching free online Korean lessons
Move over Duolingo owl, there's a new sheriff in town.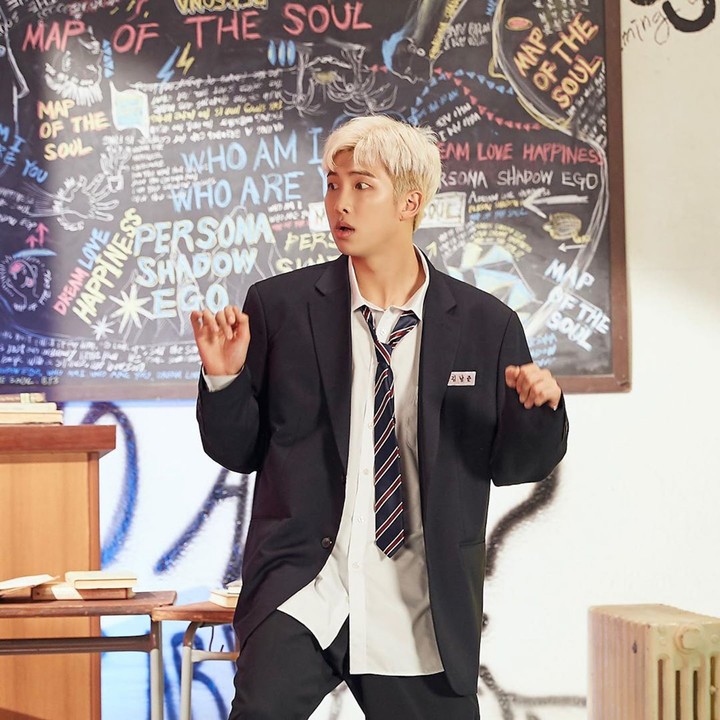 Image via Instagram
Self-improvement may well be the last thing on your mind right now, but if you do have the drive to pick up a new, culturally-enriching hobby, BTS have quite the proposition for you.
The Bangtan Boys are going (*plane emoji* *plane emoji*) academic with their newest venture, "Learn Korean with BTS", which will take the form of thirty three-minute educational episodes on the social media app Weverse. The lessons, developed in collaboration with researchers at the Korean Language Content Institute, will be free to watch for anyone with a Weverse account from today, 24 March.
"We are preparing Korean language education content for our fans," announced Bang Si-Hyuk, founder of Big Hit Entertainment, at a conference in February. "There are many fans who can't enjoy Big Hit content to the fullest due to the language barrier. Foreign media point out that there is 'more demand for learning Korean thanks to K-pop,' but there are only limited ways our fans could learn Korean with ease."
The episodes are said to feature snippets of shows from other BTS series, such as Run BTS! And Bangtan Bombs, "reassembled so that one can learn Korean by listening to expressions used frequently by the members." Lowkey genius?
We think it sounds a lot less emotionally taxing than being harassed by the Duolingo owl, in any case.
Tagged: