Images courtesy of Gucci and Prada
Gucci for your poochie and a look into the Pradasphere: What's in Fashion?
Your one-stop-shop for the week's fashion news to know.
Images courtesy of Gucci and Prada
We know, we know. How on earth could there be more fashion that you may have missed during the last month of Cruise shows and menswear collections? Well, you'd be surprised. Spare a thought for cats and dogs the world over. Why should they get to miss out on all the sartorial fun? This week, we bring you news of Gucci's debut pet collection, Dior's latest hats (perfect timing for July sunshine), and more collaborations, campaigns and a recap of all of our fashion week coverage for you to catch up on during this rare but brief lull in fashion weeks (Haute Couture Week begins on Monday; mark it in your calendars). Here's what's in fashion.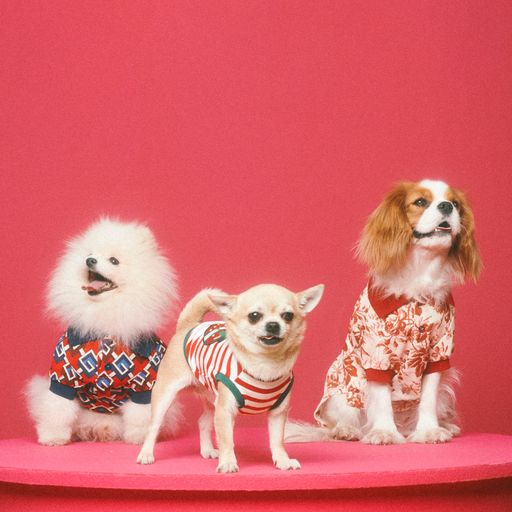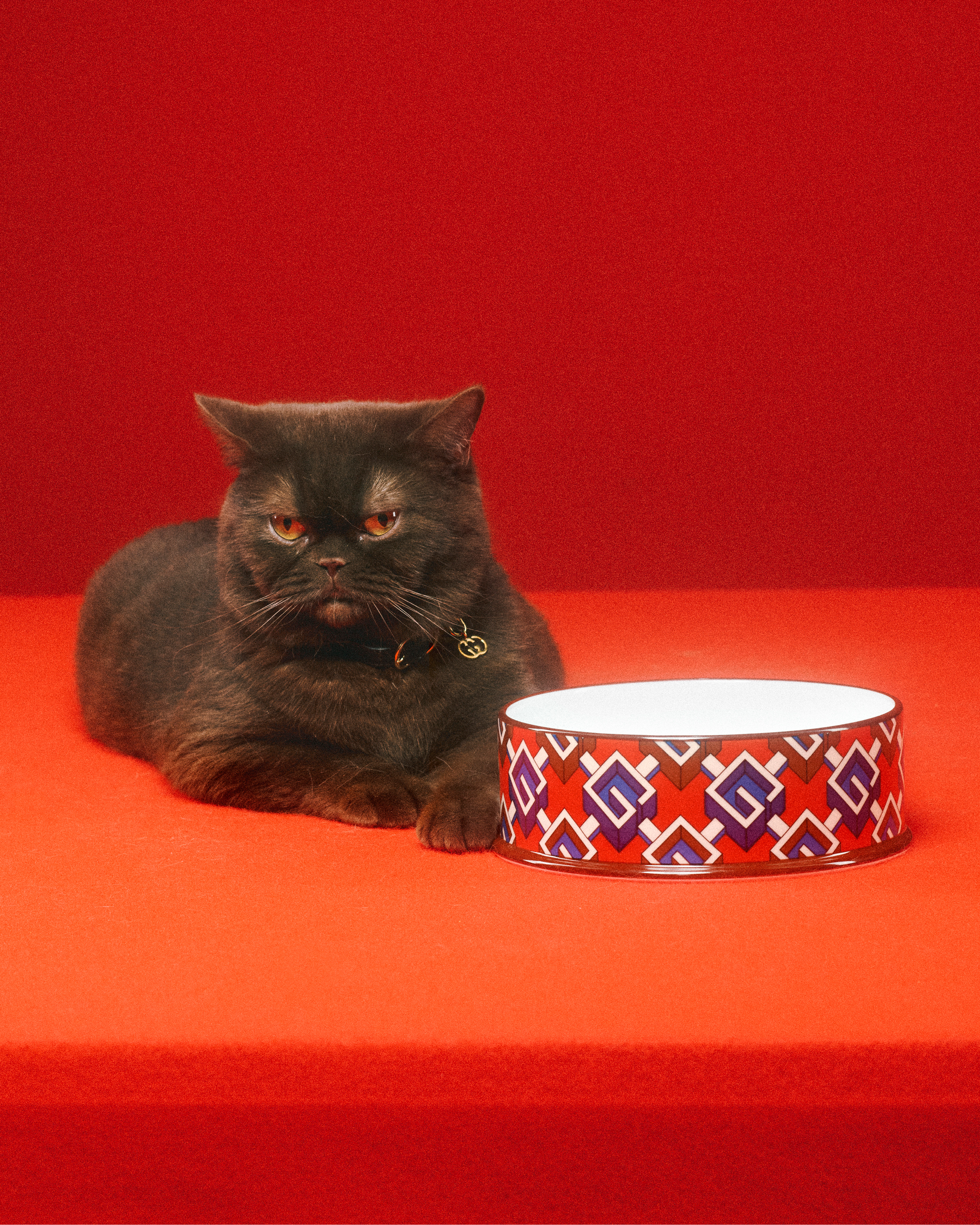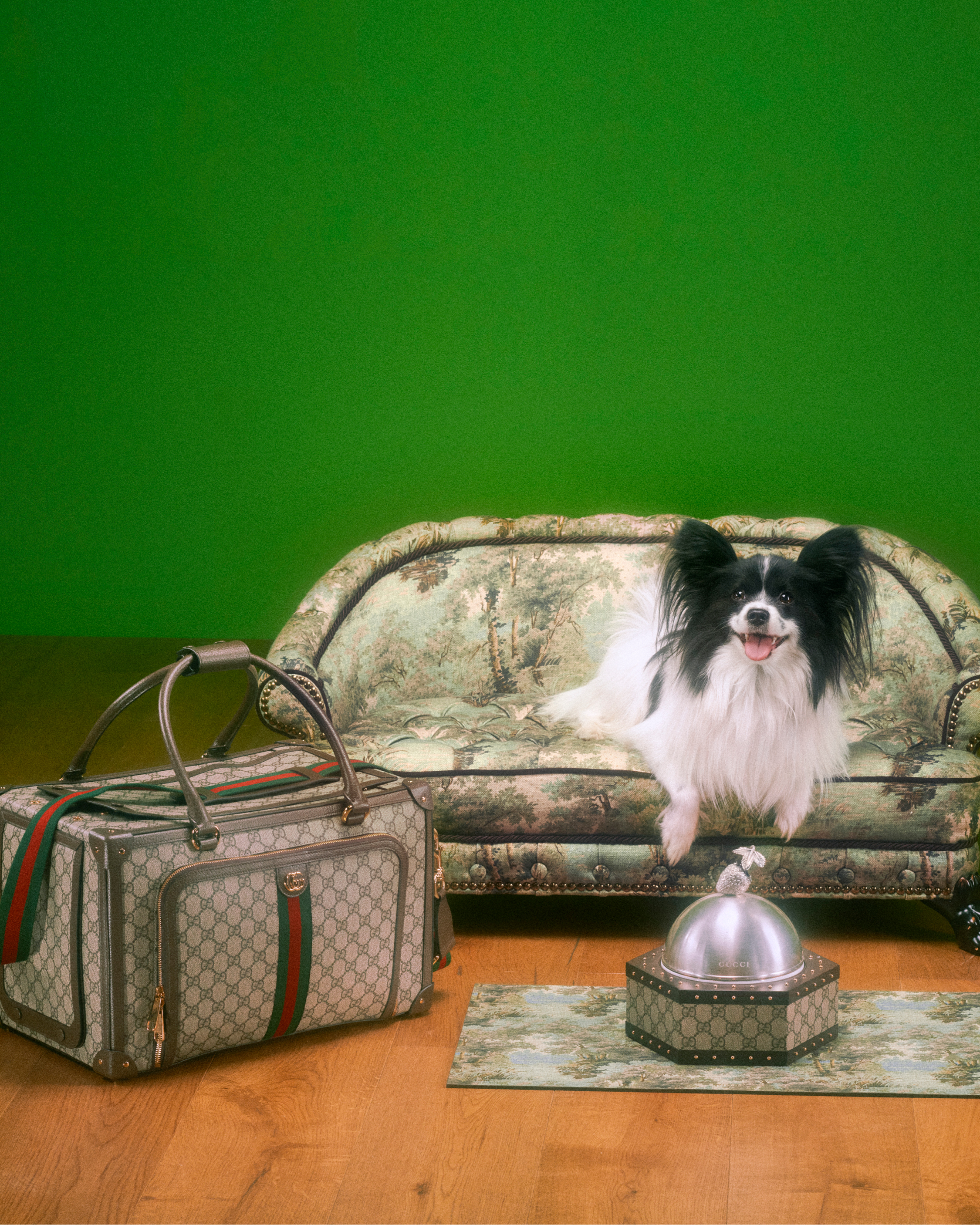 Gucci for your poochie
No, your four-legged BFF may not be Paris Hilton's accessory or the gemini vegetarian Bruiser Woods from Legally Blonde but that doesn't mean they can't be just as pampered. Gucci Lifestyle – which in just under a year has continued to surprise us with its drops of stationary, skateboards, gaming, travel accessories and cuddly toys – is now venturing into the world of canine and feline fashion. Within the debut collection, the iconic double G insignia hangs from colourful leather collars, while others are gold studded. Gorge doggie knitwear in red and white stripes or pink with green hems look like the tiny equivalent of something we could totally see Harry Styles wearing. The classic Gucci monogram print covers coats, carriers and a very luxurious looking pet food dish, whilst a blockier contrast red and blue print adorns a cat bed, bowl and adorable polo top. Even leashes come with distinctive green-red-green Gucci stripes to make turn your beloved dog's walkies into, well, a catwalk. Much of the items are made from recycled polyesters, cottons and the Gucci-invented eco-friendly fabric Demetra, following in the house's commitment to sustainability – so your kitty can feel good about not adding to the global environmental crisis. Check out the full collection from the Gucci website. TG
A look inside Dior's latest collaboration
Before the men's shows kicked off in full swing, there was Cruise, the annual extravaganza where the world's most monolithic fashion houses take their shows on a travelling circuit around the world. Dior took theirs to Seville, Spain, for a collection that was as-Spanish-as-castanets (you can read all about it here). But given that it's now July, and the glare of the sun is upon our brows, we thought we'd take a moment to delve into one of the key takeaways from the show: the hats! As Stephen Jones once told us, when you think of the Dior silhouette — there is always a hat. For the show, he collaborated with local Andalusian artisans Fernandez y Roche to create the wide-brimmed straw-and-felt hats that adorned almost every look in the show. Watch the video above to find out more about how they're made.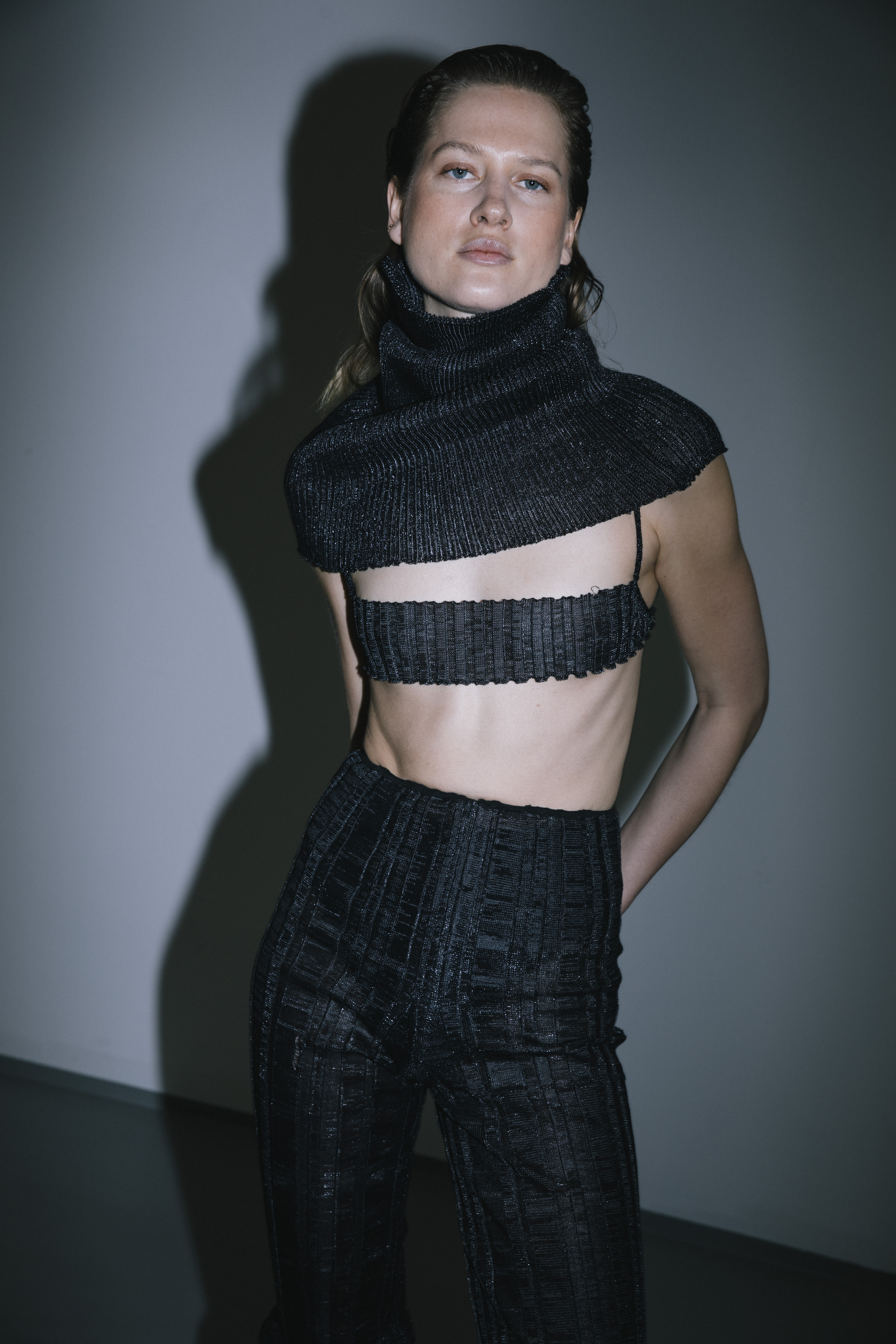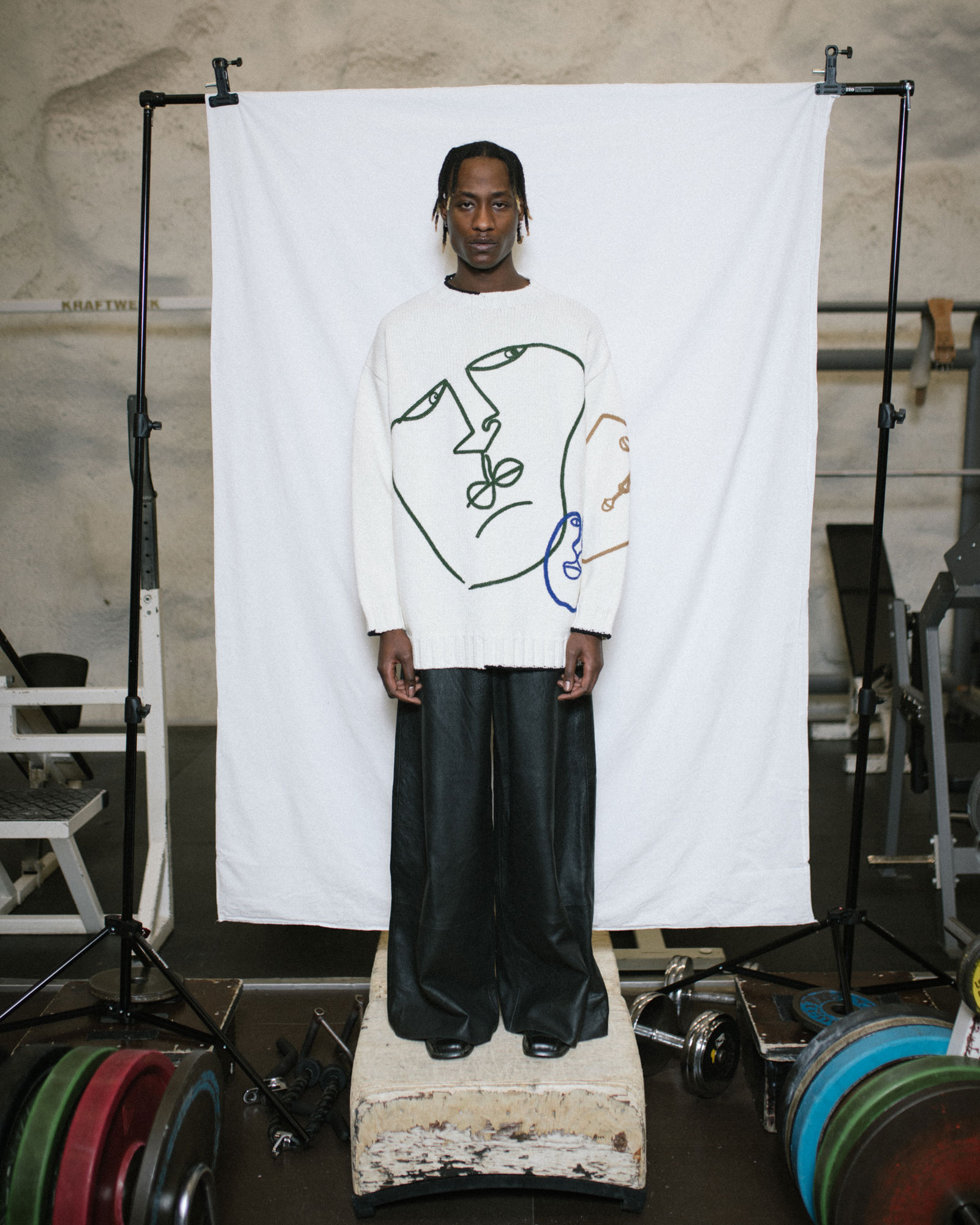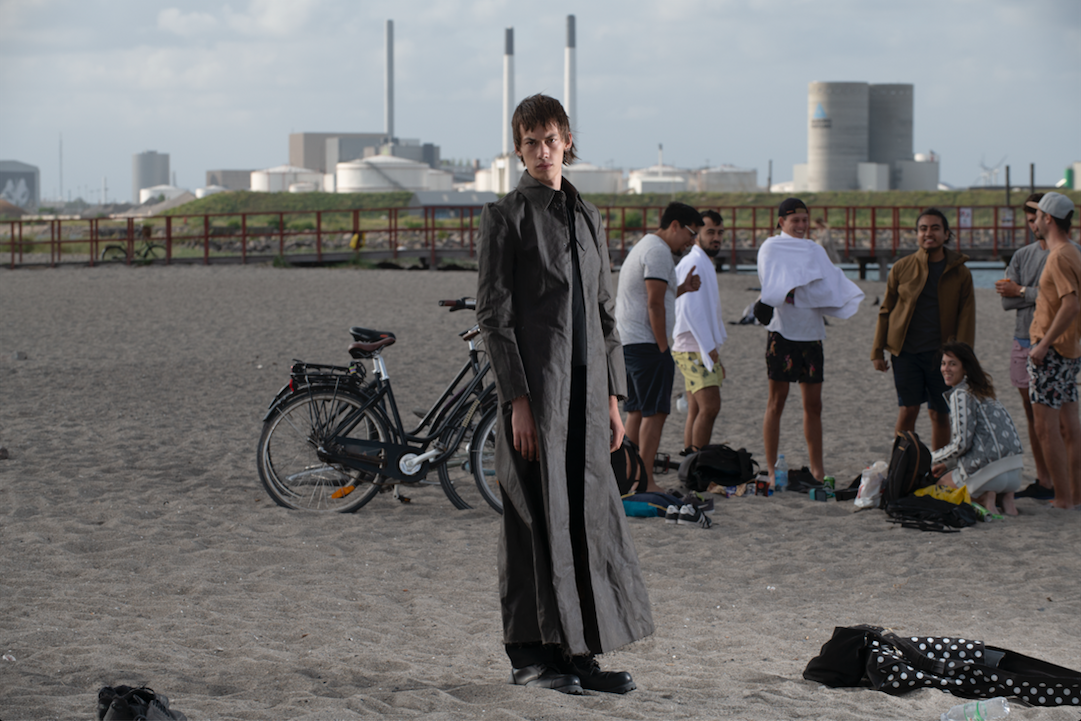 NEWTALENT is the fashion incubator for Copenhagen's bright new star designers
Over the past few years, Scandinavia has slowly but surely been shaking off its reputation as a hub for understated, safe chic, in large part thanks to Copenhagen Fashion Week, the region's foremost fashion showcase. Alongside the globally established names like Ganni, Soulland and Stine Goya, the biannual event in the Danish capital is increasingly becoming known as one of the most intriguing places to discover bright new talents – and at the forthcoming iteration in August, that will be more so the case than ever before. That's because SS23 will inaugurate NEWTALENT, a brand new emerging talent support scheme founded with the intention of incubating the future stars of the Nordic region's fashion ecosystem. Through grants, mentorship, spots on the official show schedule, showroom & sales support and more, the programme will offer indispensable support to three young brands this season: conceptual knitwear maverick A. Roege Hoeve; Latimmier, a label that challenges preconceived notions of masculine expression in fashion; and P.L.N, a broody punk-suffused offering from Balenciaga alum Peter Lundvald Nielsen. Keep tuned for more on what they serve up at CPHFW in August! MS
Sergio Tacchini and Yardsale have made a film about teen hedonism
Italian tennis heritage brand Sergio Tacchini's link up with Yardsale already excited us all with their retro 90s capsule collection made up of terry cloth tracksuits in black with pink detailing and white with gold detailing, and hoodies, tees and polos with bold artworks and vintage logos adorning them. Now, a new short film for the collaboration shows the youth, hedonism and street-ready style at the heart, as a girl in paris rants to her uncle about her brother's super chill lifestyle, only for the uncle to revel in nostalgia at his own careless days of yesteryear. TG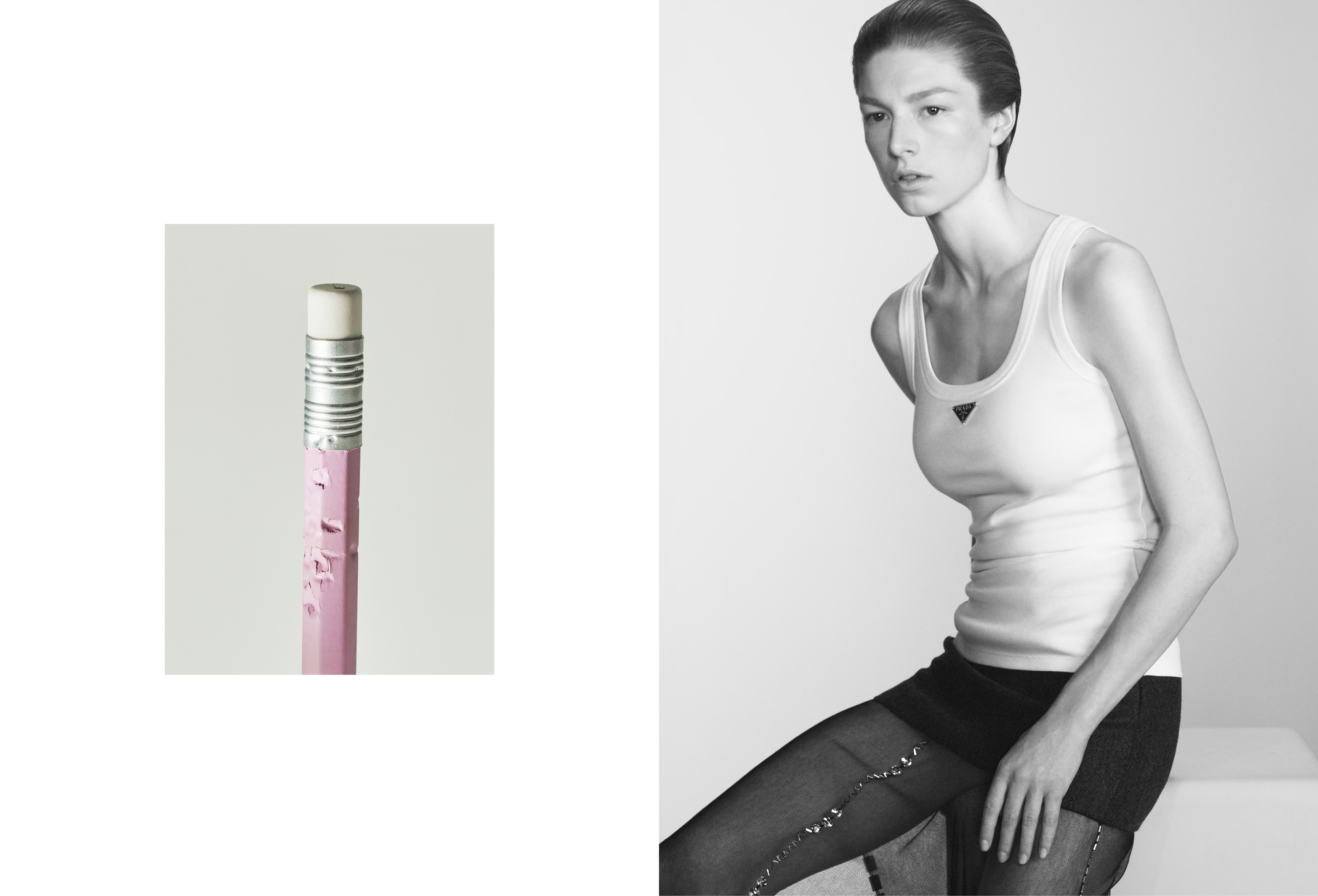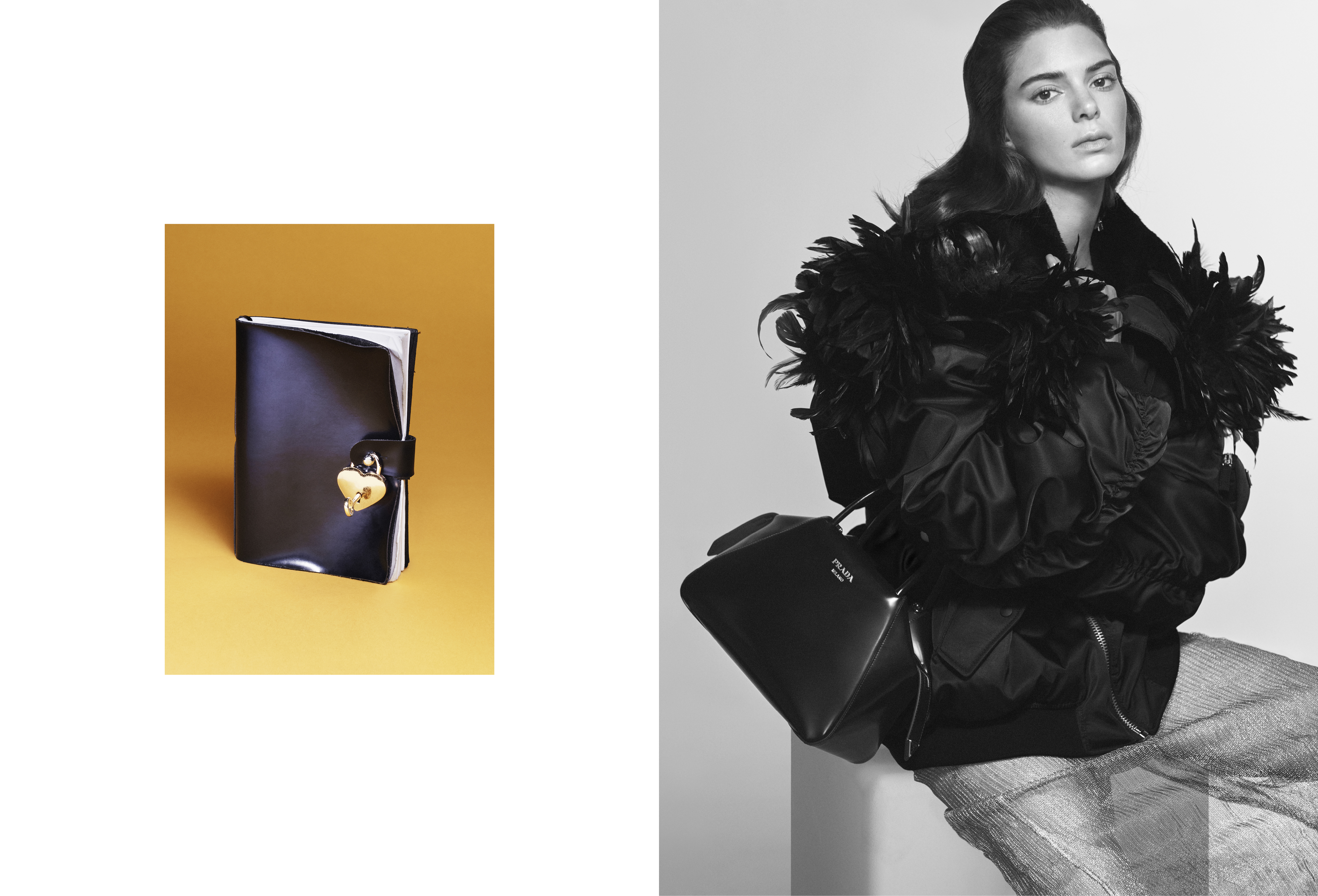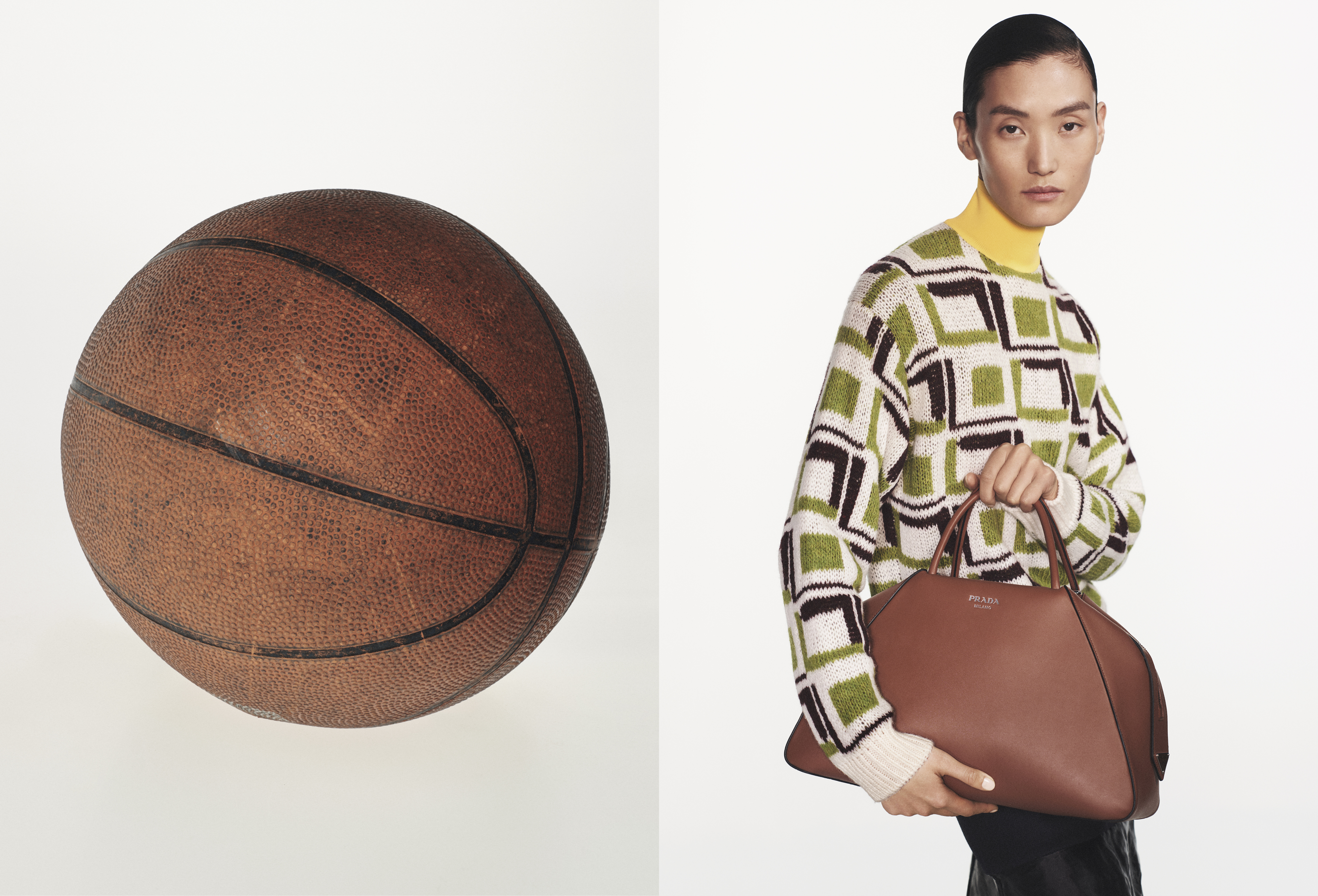 Prada gets personal with Hunter Schafer and Kendall Jenner
If you cast your minds back to the Prada AW22 runway, you will remember that it was a celebration of womanhood and femininity in all its forms, not just the uber-sexualised pin ups or the bookishly demure that we're so often used to seeing in both fashion and pop culture at large. Now, in a campaign photographed by David Sims, those ideas are expanded upon with many of the original cast of famous faces from that runway including Euphoria's Hunter Schafer and Kendall Jenner. Each – wearing the same items they wore in the show, Hunter in a butch vest and Kendall in feathers and frou-frou – has been stunningly shot alongside a still life that intriguingly captures a part of their story. For Hunter that's a chewed baby pink pencil. For Kendall, a used leather bound and locked notebook. For other models, it's a pair of dice, a porcelain cat or a well-played-with basketball. All very intriguing! TG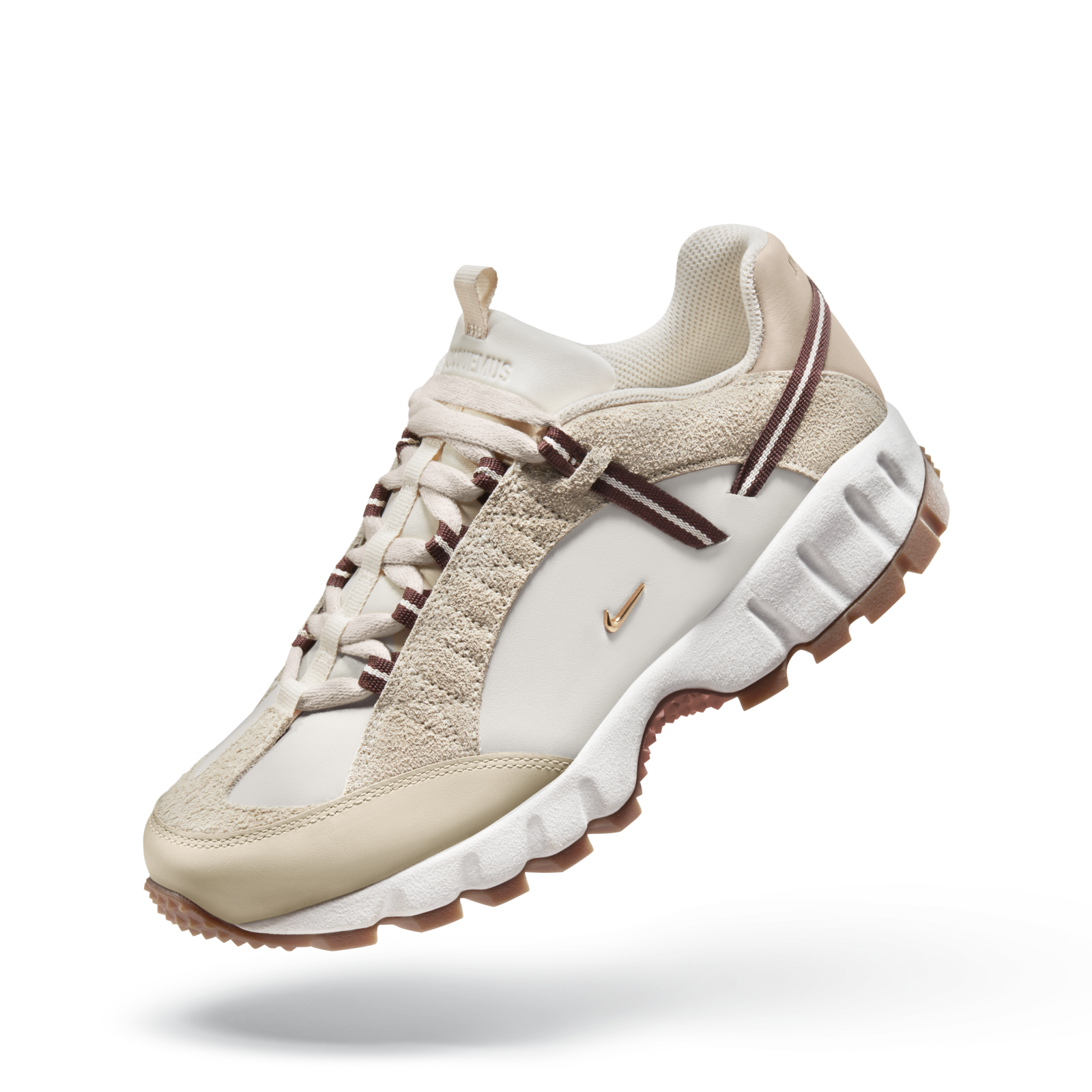 Nike welcomes Jacquemus to the famille
Earlier this week, the Jacquemus SS23 show in the salt marshes of Provence clogged up Instagram feeds all over the world. The show marked a new partnership with Nike, for which Jacquemus joins the ranks of Sacai and Martine Rose as the latest designer to bring an elevated approach to sportswear. Pieces from his upcoming collection were dotted throughout the show, like a knitted polo dress, fencing gloves, Nike-logo-strapped bralettes and Simon's take on the Humara sneaker, originally released in 1997, in a palette of neutral, earthy tones. The long-term partnership is sort of like another marriage for Simon, who is due to be marries this summer, and will be now bringing his brand of sensual feminity to Nike's women's sportswear for years to come. Hypebaes, rejoice!
Here's everything you need to know about Men's SS23
For the fashion crowd, it's been a chaotic month. For many houses and labels, the past few weeks have been the first spring summer menswear shows they've had in nearly three years and so they were ready to come back with a bang. In London, Martine Rose took to an old gay sauna for his showing for kitch take on London's seedy side while Ahluwalia paid a nuanced tribute to African culture from across the continent. In Milan, Versace had brazenly sexy homeware while Prada went for crisp, simple tailoring. Finally, in Paris, Loewe and Dior did a bit of gardening, Rick Owens and Y/Project went apocalyptic and Louis Vuitton said a final loving goodbye to Virgil. Click here to see all our reviews from the SS23 menswear shows. TG