Photo by Carlos Santolalla.
meet 3 artists changing the face of country music
Le Ren, Orville Peck, and Babeo Baggins explain what the genre means to them in 2019.
Photo by Carlos Santolalla.
Born in Texas and raised in Nebraska, I was always around country music growing up. Upon moving to New York City in my 20s however, country culture wasn't something I was eager to claim as a queer person of color. In hindsight, my resistance to repping Western music and iconography certainly wasn't because they were at odds with my identity. Among the country listeners I'd always known were Latinos and union organizers, but perhaps it was because mainstream country music has long been accepted as a monolith.
The idea that a country artist or fan could be reducible to a John Wayne archetype is seeped in a lack of mainstream representation and historical inaccuracy. Cowboy itself is a translation of vaquero, a word used to describe the Indigenous ranchers who informed the Western aesthetic far before it reached their colonizers. The country sound is rooted heavily in the gospel and blues that has served as an articulation of oppression by black people in the South for centuries. Like blues, country too has acted as an outlet for folks to express economic struggle, grapple with addiction, and articulate their experiences with domestic violence.
At the same time I started to embrace country music myself, I noticed that the country scene was beginning to attract a more diverse following especially in large cities. Perhaps these audiences were beginning to see with more clarity what had always been there: that country was a genre for queer artists and people of color too. I decided to reach out to three of the artists who are honky tonkin' at the forefront of this tidal shift in the industry: Le Ren, Orville Peck, and Babeo Baggins.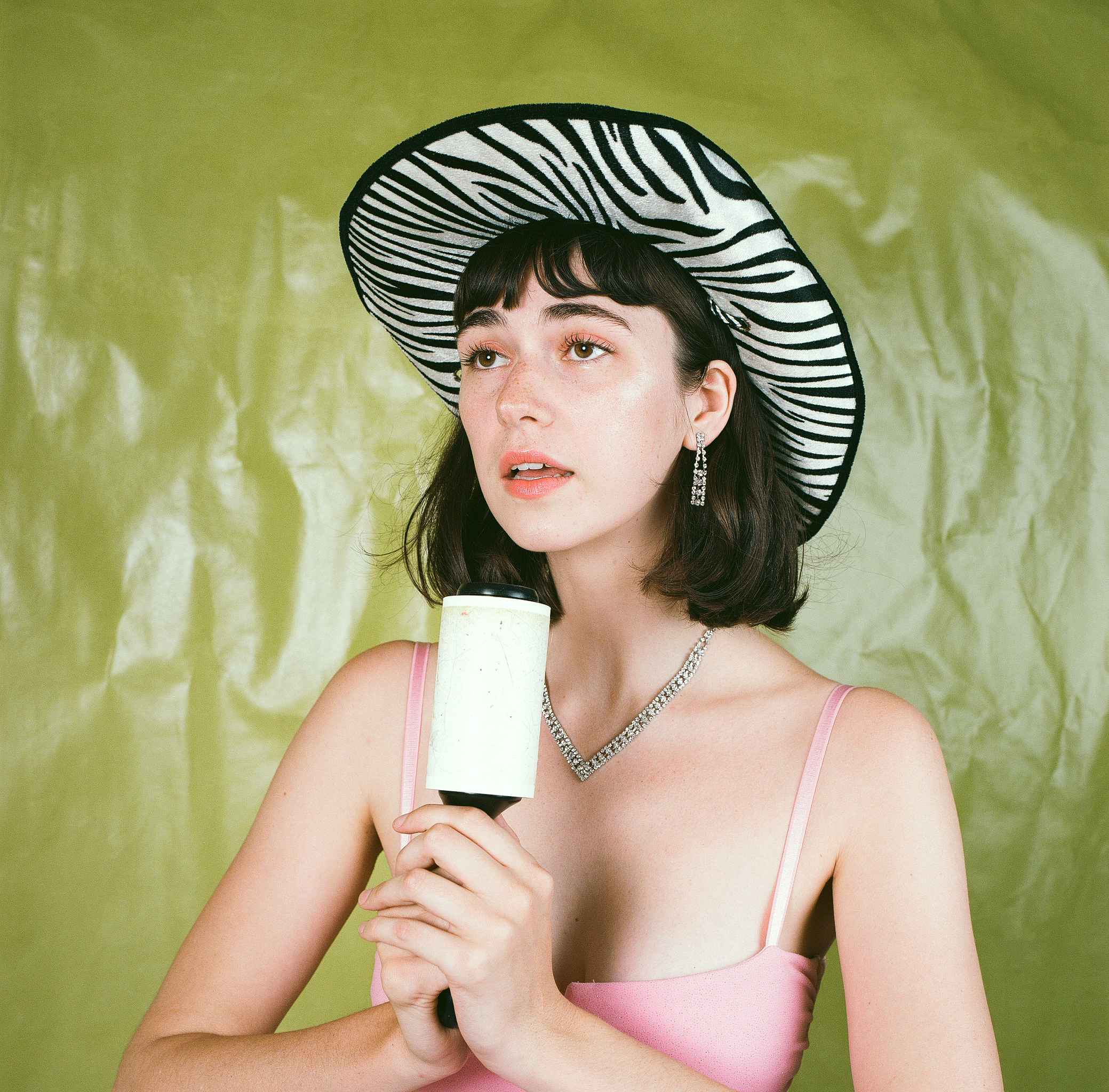 Le Ren, who are some of your musical influences, country or otherwise?
I am influenced by anyone who sings like they really believe the words they're saying. Connie Converse and my mother both come to mind.
When did you start making country music? How has it been received by audiences?
My two EP's SONGS I OUGHTA HEAR and SONGS I OUGHTA SING nod toward country music, but in my opinion live more so in the wheelhouse of traditional English folk music. When I was a teenager, I went to bluegrass camp with my mom where I learned classic Bill Monroe and Stanley Brothers standards. When I wrote my EPs I was all, "OK!! I understand the basic structure! I'll start with some simple notes, add some twang, and BOOM I've written country songs!" But it's obviously so much more complicated than that. I'm constantly in the process of learning what kind of artist I am and am not totally comfortable defining my music as any one genre just yet, especially one I'm still learning so much about. I am an eager student of country and Western music and am constantly trying to trace who influenced who. There is a rich heritage of inheritance within the genre and am in the middle of untangling its roots.
You mentioned to me that you feel like an imposter in the industry, why is that?
To me, genre comes with an inherited history, and to thoughtfully make "genre" music, it's important I complexly understand the history I'm adopting. With my song "I DID U WRONG," I intentionally adopted the Hank Williams 1,4,5 progression so can safely say it is a bonafide country track. My other single "LOVE CAN'T BE THE ONLY REASON TO STAY," is definitely more of the folk persuasion. Given that genre can be so malleable, I am interested in how "country" is currently adapting and where my music fits into the conversation.

Do you feel like the face of country music is beginning to change?
For me, the face of country will always be our queen and savior Dolly Parton.

Where can people find your music?
I have two singles available on most streaming platforms, but you can get both full EPs with accompanying lyrics books here. The intention was that people could could sing along to sorrow. Enjoy!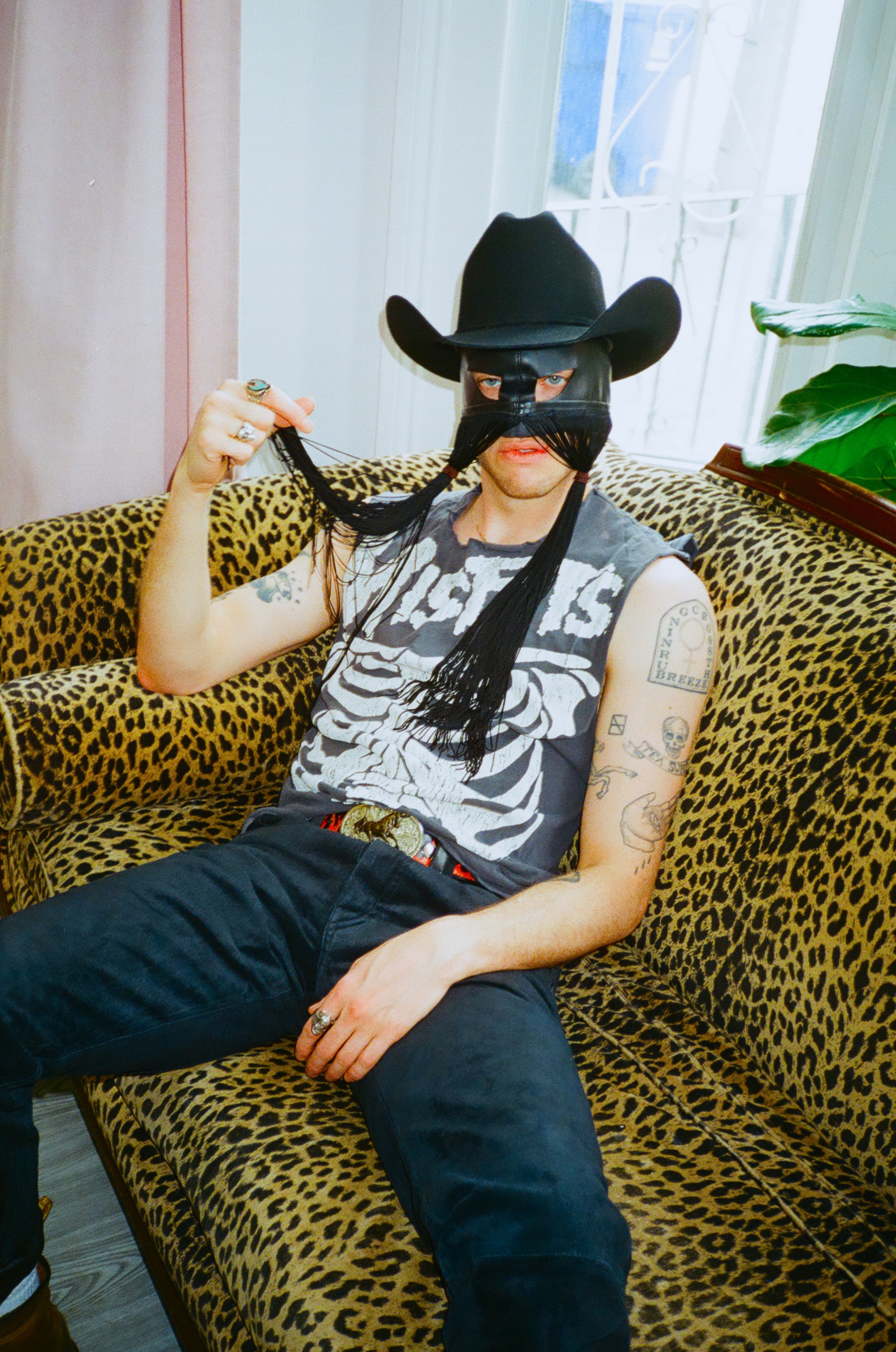 Orville Peck, who are some of your musical influences, country or otherwise?
I have always liked a really diverse range of music. My songs are obviously heavily influenced, but the outlaw country artists like Johnny Cash, Willie Nelson, Merle Haggard... but I also grew up loving punk, psych, new wave, soul, gospel.
When did you start making country music? How has it been received by audiences?
Guess I've been making it since I was young, but I never shared it with the world until a year or two ago. I'm always so happily surprised by the different types of people that my music seems to resonate with. Country fans, weird punk rockers, queer kids. I think country has this stigma surrounding some certain type of person that is supposed to make it or the type of people that are supposed to listen to it. I find that train of thought so dated and untrue. Country music is about bold storytelling, drama, intrigue, wit...Not only do I believe country is for everybody, but I think it's the easiest thing in the world to be a fan of country music.
Several women employed at Nevada's Chicken Ranch appeared in your music video for "Dead of Night." How important is it to you to involve communities that have been historically shaped by country music within your work?
I think it's very important. There is an entire landscape of America that lives in the shadow of the white picket fence, American Pie image. Country music has always been about the outcasts and the outlaws. Those people still exist today, maybe just in different ways.
If I'm not mistaken, you're the first Western artist to be signed to Sub Pop, the longtime home of punk bands like Sleater-Kinney and Sonic Youth. Having also previously been in punk bands yourself, do you feel there's a hybridity between the two genres within your music?
I think there is a definite connection through rebellion. I often hear people talking about country as a conservative genre, but I don't see it that way at all. To me it's about adventure and freedom. Getting on your horse and riding into the sunset.
Do you feel like the face of country music is beginning to change?
There have always been subversive figures in country music, but I think now maybe they are just getting more of a chance to come to the foreground. Country radio is also starting to realize that country fans want more than just the cookie-cutter, mediocre songs that have been pumping out of the mainstream scene for the past few years. I think Country fans are much more open-minded than people assume and I also think more people are open to Country than we assume.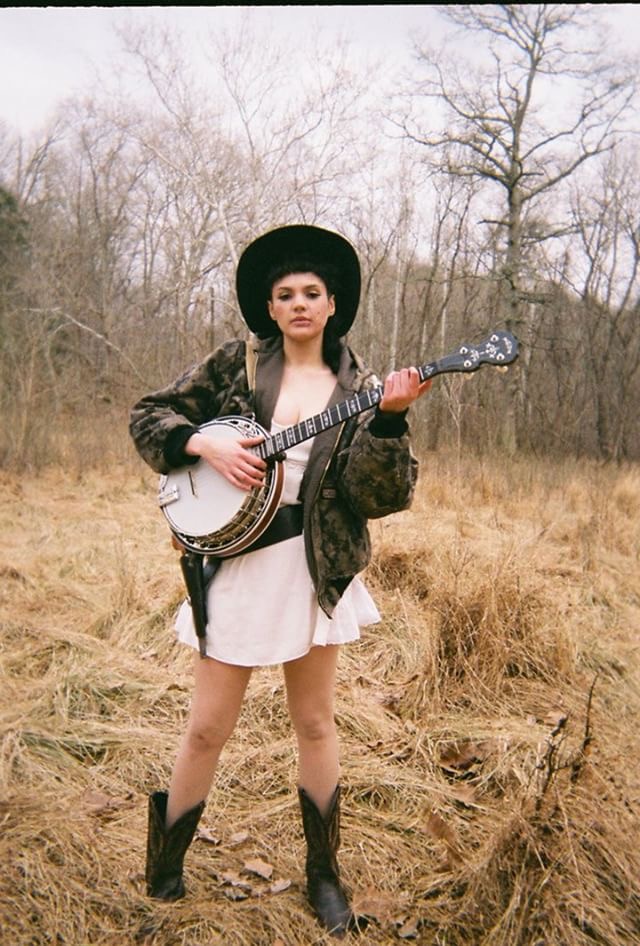 Babeo Baggins, who are some of your musical influences, country or otherwise?
My influences are many, but i think as far as music goes Hank Williams and Dolly Parton are my big ones. Hank Williams had such a truth when it comes to creating music and that's def something i aspire to. Dolly is not only an amazing and skilled musician, but she has dedicated so much of her life and visibility to the LGBTQ community as well as her home. That's something I'd love to be able to do in the future.
When did you start making country music? How has it been received by audiences?
2016! Before the trend started. I started making country music after making rap music so the transition was strange, but thankfully everyone seems to really like what I'm making! Def weird to see it become a trend because I started making it as representation of my own home and my upbringing.
Too often, folks overlook how interwoven cowboy culture and country music are with communities of color. What is your experience with these sentiments?
I'm black! I've always lived in the country! This is my experience and many others too! I think people often remove POC from any country/cowboy conversation because of the stereotypes surrounding the terms. Country/cowboy means racism to those from a world away, but these communities have always been intertwined. Not every black person moved to the north. The south is black, being country is black. None of these things are white by default.
Do you feel like the face of country music is beginning to change?
As someone who has listened to country music as long as I could stand, I would say absolutely without a doubt. There has always been pockets of queer country music and black country music, but now it's being supported and like with any art form support means growth and visibility. beautiful things to see!