Photography Fuminori Homma
meet the boys of 'beats', the euphoric movie resurrecting 90s rave culture
Cristian Ortega and Lorn Macdonald are the young stars of Scottish movie 'Beats', a coming-of-age tale exploring friendship, freedom and illegal raves.
Photography Fuminori Homma
This article originally appeared on i-D UK.
Like teenage schoolboys, the stars of the new movie Beats are recounting their stories of messy Scottish house parties, laughing together as they look back.

"There was a lassie in high school whose parents went on holiday for a week and left her behind," Cristian Ortega says with a smile. "People pretty much lived there for four or five days, and her place was absolutely trashed. Windows smashed, the lot. It became this weird cocoon where everybody started pulling everyone."
"Aw, I remember!" Lorn Macdonald butts in with his tale, playfully one-upping his co-star. "My brother had a party when I was younger, and some guy stole all of our DVDs. Not the boxes, just the discs! And we had this big beautiful golden retriever when I was younger, and now there's a bunch of videos online of my big brother's mates just, you know, [pretending to hump] her, and she's just sitting there unbothered by the whole thing. The videos are still on YouTube," he says, shaking his head. "I watched them again recently."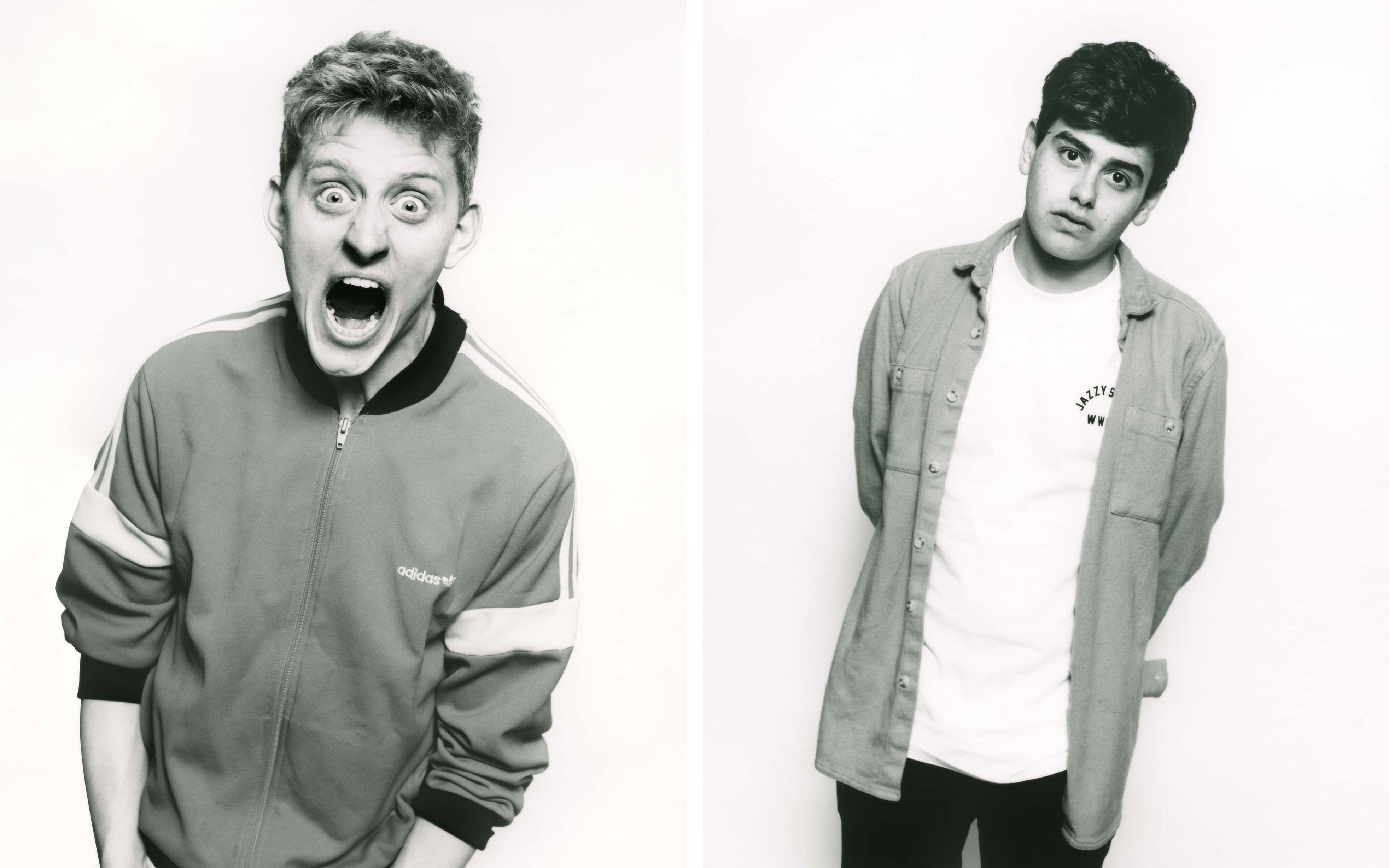 The events of our teenage lives are dumb but necessary, messy and formative. We find our place in the world by exploring it without considering the consequences. Knowing and having lived that freedom is what makes director Brian Welsh's Beats -- a coming-of-age gem in the making -- so excellent.
Set in Scottish suburbia in the mid-90s, it tells the tale of two 15-year-olds — the bright, if timid Johnno (played by Cristian) and his scrappy best mate, Spanner, (played by Lorn) — whose unlikely friendship is thrown into disarray when Johnno's middle class family decides to move away in search of better things. In a last ditch attempt to cement their friendship forever, the pair head to an illegal rave to pop their first pills together. What they're seeking is freedom, but the route to it is a little more fractured than the two boys first think.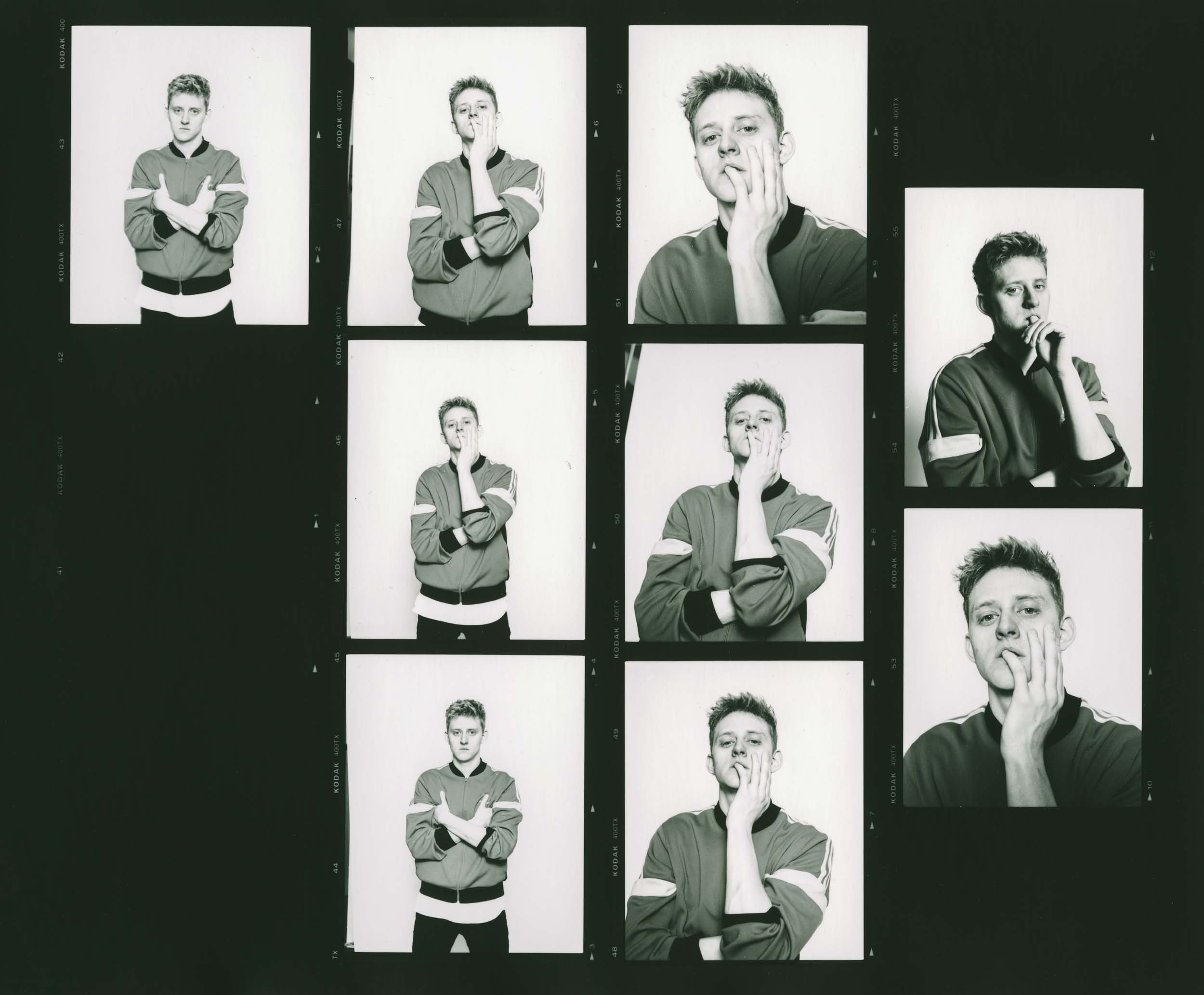 An exploration of social class, the underground 90s dance scene and a platonic love story between two best pals, Beats captures the nuances of Scottish youth culture in a way that most films about life 'Up north' fail to. That singular self-deprecating patriotism that every young Scot possesses ("We celebrate that we're always the underdogs!" Lorn grins) can be hard to pin down, but by picking two lads who were already friends and asking them to relive their teenage years on screen, what they deliver, to the film's benefit, doesn't feel staged. "It was basically cheating!" Cristian laughs, telling the story of how the two came to be involved in the film.
"The story of two teenage lads on the cusp of adulthood is expertly told by two Scottish lads who'd had those euphoric experiences together organically."
Early on in the Beats casting process Lorn did a self-tape for the character of Johnno, impressing Brian, the film's director by "just [knowing] what it was, and the sense of humour," he says. But when he was invited back in a week later, Lorn's initial fear was that he'd lost the gig to someone else. Instead, Brian decided he'd be better suited to the rough-and-tumble, outgoing soul of Spanner.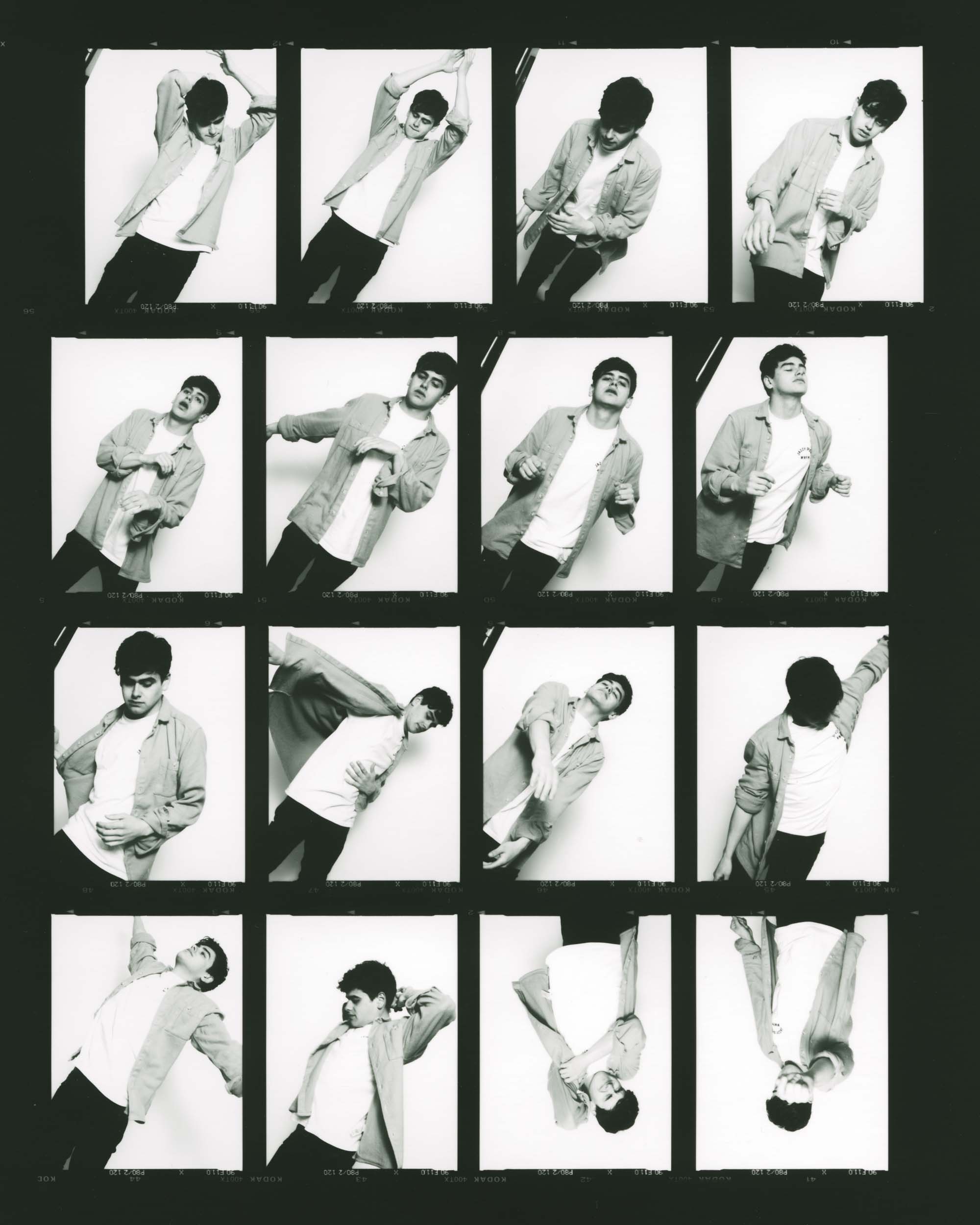 The plan was always to cast the boys as a duo, to read their chemistry and ensure the kinship felt real from the beginning, "but it didn't work out that way", Lorn says. "Cristian was doing [the stage version of] Let The Right One In in Houston while I was saying to Brian, 'My mate would be perfect for this'."
"We met when Lorn was in his last month at drama school," Cristian smiles, unpacking his serendipitous friendship with his schoolmate at the Royal Conservatoire of Scotland in Glasgow (the school's alumni includes names like Richard Madden and James McAvoy). "We started hanging out, realised we got on and stayed mates." The two have been close friends for three years now. "I was frantically sending self-tapes back from America, a week and a half before the show ended," Cristian says. Filming for Beats was due to start in three. He flew back from Texas, "jet-lagged to hell", but it was worth it, the relationship between the pair made perfect sense for Johnno and Spanner.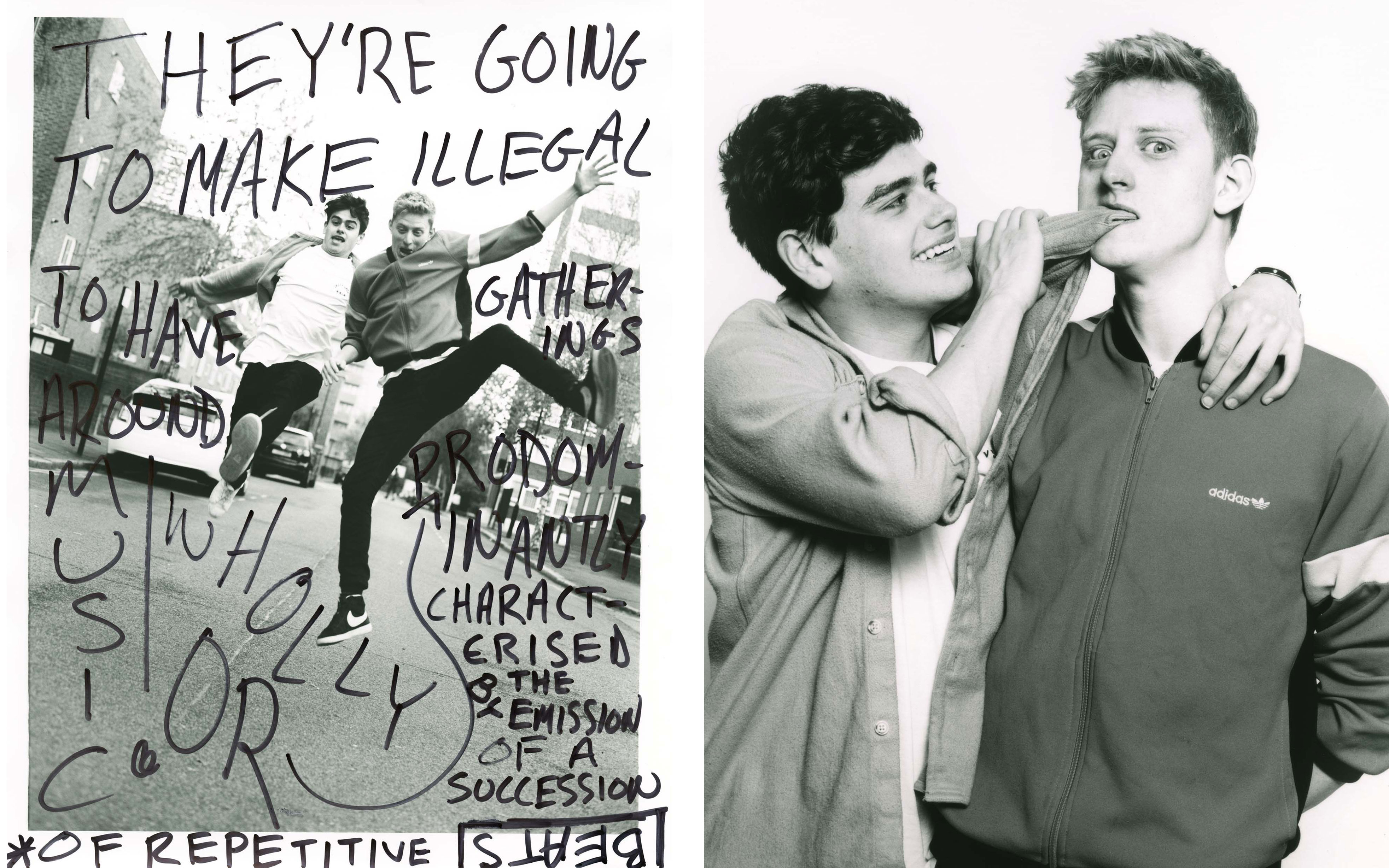 And so, the story of two teenage lads on the cusp of adulthood is expertly told by two Scottish lads who'd had those euphoric experiences together organically. During rehearsals, Cristian would crash at Lorn's flat, and they'd run lines together as they played old video games for a taste of the era they were living in on set. "We went to Subby [the nickname for Glasgow's legendary electronic music venue Sub Club] before we started filming, but that's because we'd always gone to Subby," Cristian says. "What's really big in Glasgow is the afters: abandoned warehouses with graffiti on the walls. I realised it had been a while since I'd been in one of those," he grins. "Having lived in Glasgow for a while, it was research that we'd already done."
"In the audition Brian was asking me about that kind of stuff, because obviously you have to have some kind of experience of that world before you [act out] your first experience of it," Lorn adds, nodding in agreement. When it comes to the film's climactic rave scene: a dizzying mix of hallucinogenic visuals, ceaseless strobes and a set by Optimo's DJ Twitch, there's so many sweaty bodies and swinging jaws that it would be impossible to replicate it without first-hand reference points. There's a brilliant moment — one of the few scenes that wasn't written into the script — that captures it perfectly: as Johnno and Spanner sink deeper into the crowd, losing their minds as the pills take effect, Spanner grabs his best friend by the cheeks and plants a kiss on his lips; an uninhibited and joyous heat of the moment 'I love you'. "Let's be honest," Lorn concurs, "as real as the night was, it wouldn't have been the same if we hadn't had those nights of our own to think back on. Having done that in our youth and then together in our early twenties, that had an impact on how genuine those scenes were."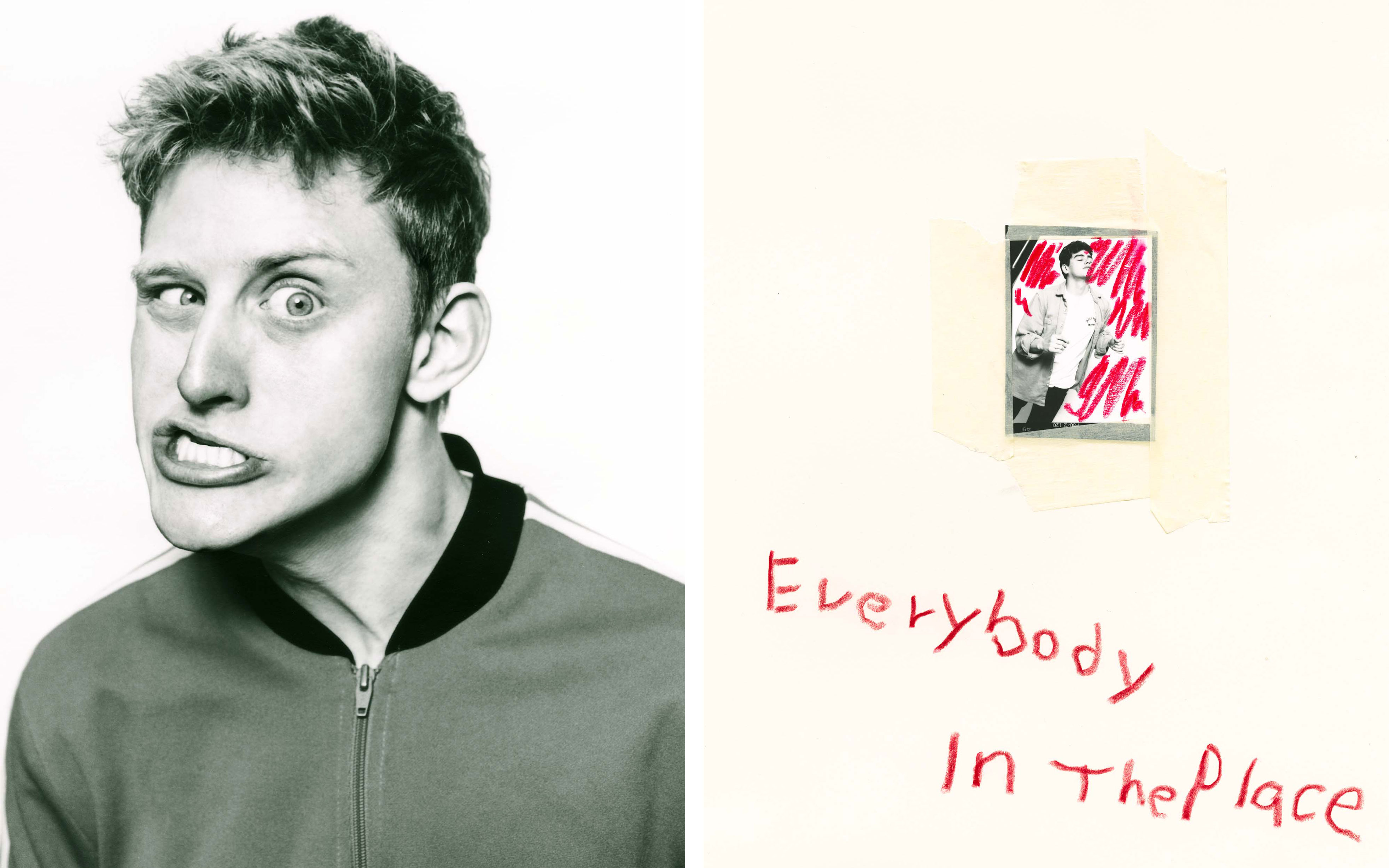 As easy as it is to paint all portrayals of Scotland on screen as dismal, Beats feels like it's cut from a different cloth. Early comparisons to Trainspotting, although flattering, feel slightly misjudged, considering the main thread that runs through this coming-of-ager is optimistic and open-minded; "a celebration of Scotland," Lorn believes. There's also the unique way it treats drug culture, so far detached from the dramatic, overdose-laden storylines of teen shows like Skins, that feel the need to balance their nihilistic storylines with unsubtle 'Don't try this at home kids!' conclusions. "You get stoner films where the characters get into some hijinks because they're so high, but a stoner film never ends with someone saying 'Let's never smoke weed again'," Lorn says of the deep-rooted double-standard between films that seem to 'glorify' drug culture. "There's not really the same thing with [films about] anybody taking their first pill. It's a scary thing and there are tragedies and that is horrible, but it's immature of people to assume that there's only one negative route to it. The film celebrates people coming together, not drugs."
That's what Beats feels like: a cinematic moment of unity that anybody who's had a best friend that slowly drifted out of their lives will resonate with. It feels like a memory of your own younger years: of bangi on your best mate's door to see if they were in; waiting to hear your favourite song on the radio because Spotify wasn't a thing yet; experiencing subcultures in a manner that felt more pure and less corporate. It was a time, as Lorn says, "when everything felt a little more precious". Beats, without a hint of cloying nostalgia, is helping to keep it alive.
Beats is out in cinemas 17 May.
Credits
---
Photography Fuminori Homma
This article originally appeared on i-D UK.